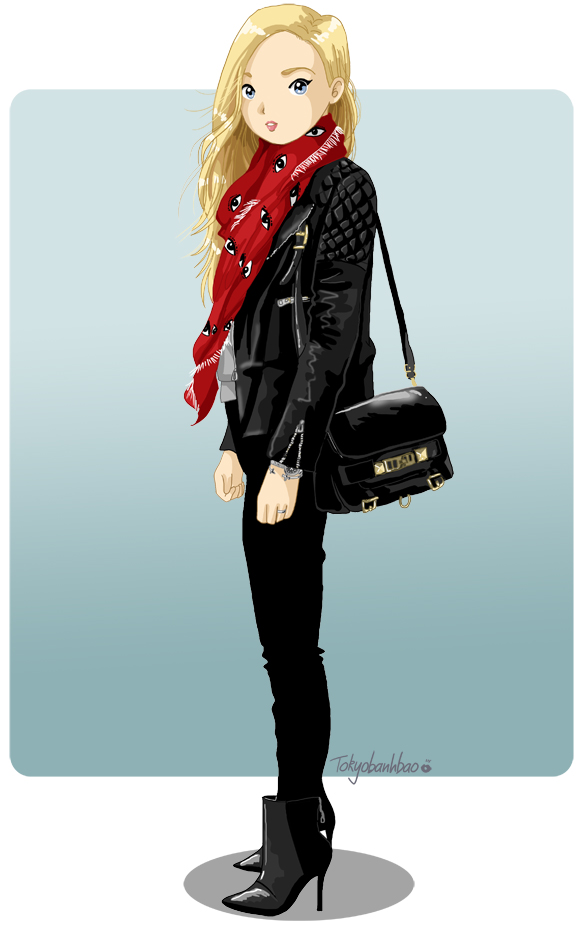 Ça faisait un moment que je ne vous avais pas proposé de petite devinette ! Aujourd'hui, j'ai craqué pour le look de cette blogueuse venant du froid (mais qui s'est installée à New York…). J'aime ses looks épurés, toujours très féminins et élégants.
Cette tenue m'a inspirée car tout est dans l'écharpe Kenzo : Elle rehausse le tout sans rien faire.  Je suis également admirative de la hauteur de talons et du magnifique sac PS11 (que je rêve secrètement pour moi en marron). Alors ? Qui est donc cette jolie blonde ?
It's been a while since I posted a riddle! Today, I loved the look that this blogger-from-the-cold (but who moved to New York…) wore. I really like her minimalist outfits, always very feminine and elegant.
This outfit inspired me because it all lies in the Kenzo scarf. It enhances everything effortlessly. I'm also in admiration of how high the heels are and of the beautiful PS11 bag (that I secretly hope to buy for myself in brown). So? Who is this pretty blonde? (English translation by Bleu Marine)
EDIT du 9 /12/13 à 7h53 : Pas mal d'entre vous ont trouvé ! C'est la jolie Carolina Engman de Fashion Squad que j'ai dessinée ! Bravo à Boréale qui a trouvé la bonne réponse en premier ! Clap clap clap !