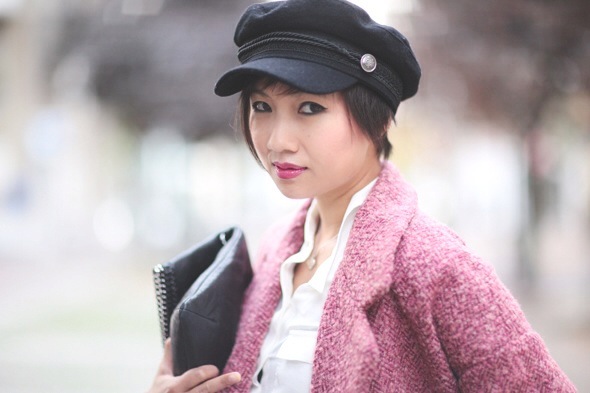 La Redoute m'a récemment proposé de choisir mon vêtement préféré dans leur collection automne/hiver 2013-2014. Comme j'étais plutôt conditionnée par mes inspirations rosées, je me suis orientée vers ce manteau en tweed. Il est plus framboise que rose mais je crois que je préfère, car ainsi, il y a moins de risques que je ressemble à un rouleau de Moltonel ambulant.
J'ai choisi la sobriété pour le reste excepté la casquette « Corto Maltese » à la rigueur. Je sens que je serai bien au chaud cet hiver en tous cas !
La Redoute recently asked me to choose my favorite piece in their autumn/winter 2013-2014 collection. Since I've still got my head full of pink inspirations, I chose this tweed coat. The color is more raspberry than pink, but I think I like it better that way, it minimizes my chances of looking like a walking roll of Charmin toilet paper.
I kept the rest of the outfit simple, except maybe for the « Corto Maltese » cap. In any case, I'll be warm this winter! (English translation by Bleu Marine)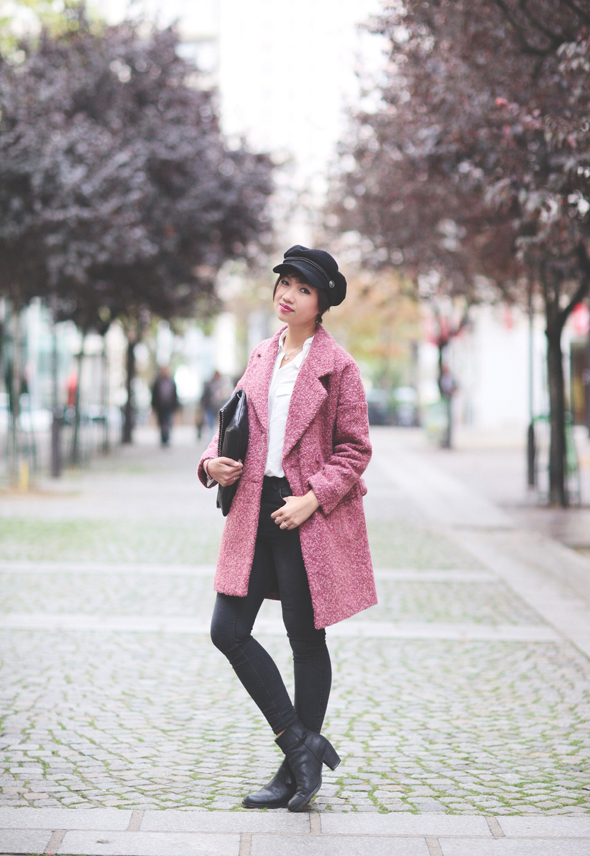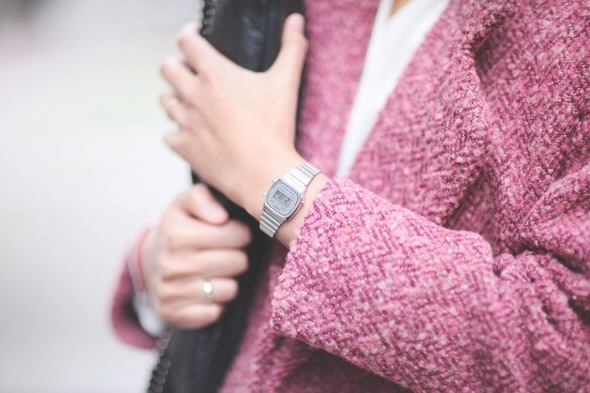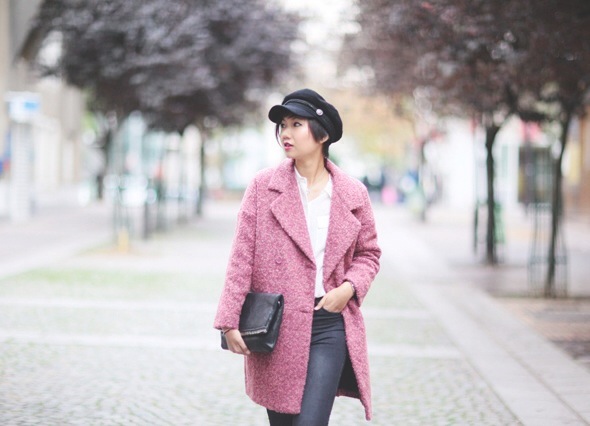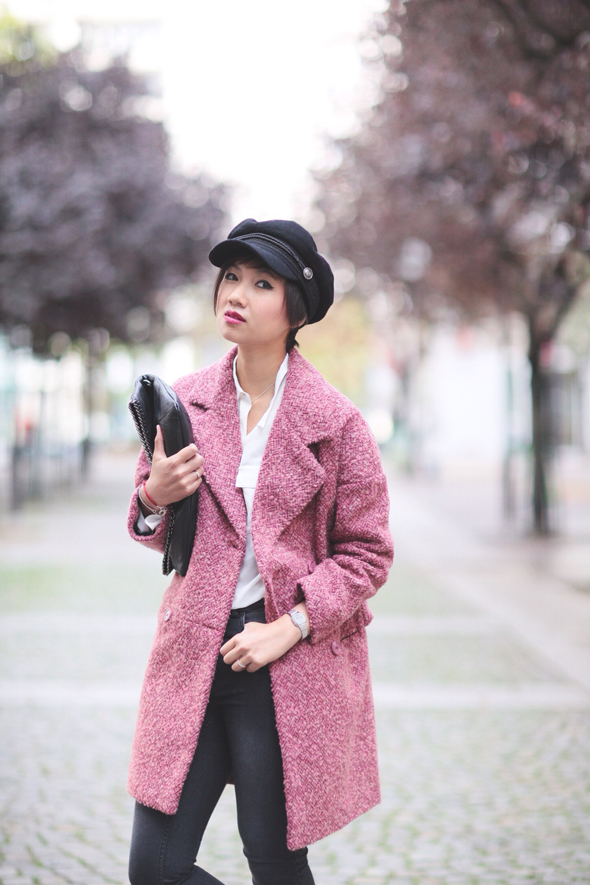 Manteau / coat La Redoute
Chemise / shirt Madewell
Casquette / cap H&M
Pochette / clutch Balmain
Montre / watch Casio
Jeans Monki (déjà vu ici)
Boots Pistol Acne