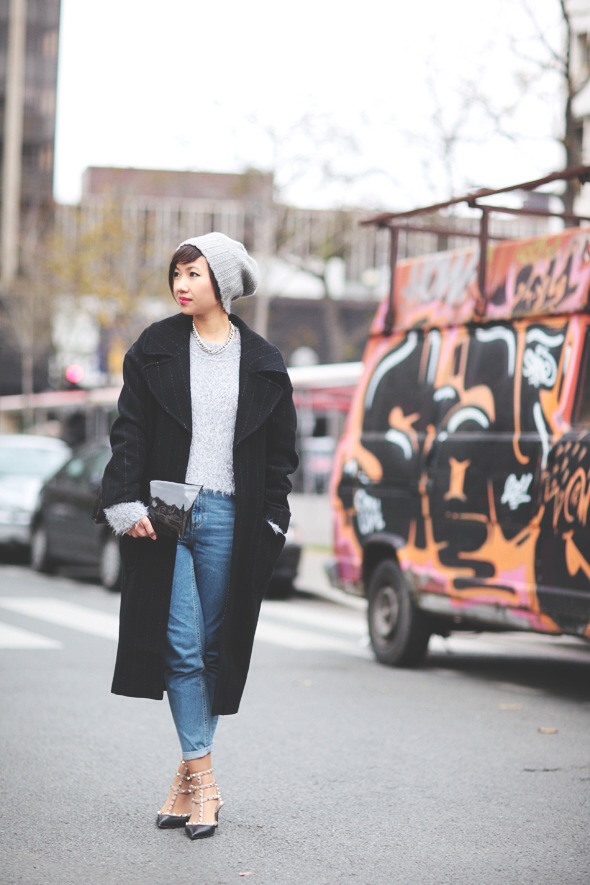 Quand je pense « manteau long », je pense Sandra Bullock dans « L'amour à tout prix »: Douce bluette cinématographique qui a fait palpiter mon coeur d'adolescente. C'était plus la romance tarabiscotée et inattendue qui me faisait palpiter plutôt que son manteau, mais il faut croire que l'inconscient fait son travail.
When I think « long coat », Sandra Bullock in « While you were sleeping » comes to mind: a cute rom-com movie that made my teenage heart throb. The throbbing had more to do with the twisted and unexpected romance than with the coat, but it seems my unconscious has been at work.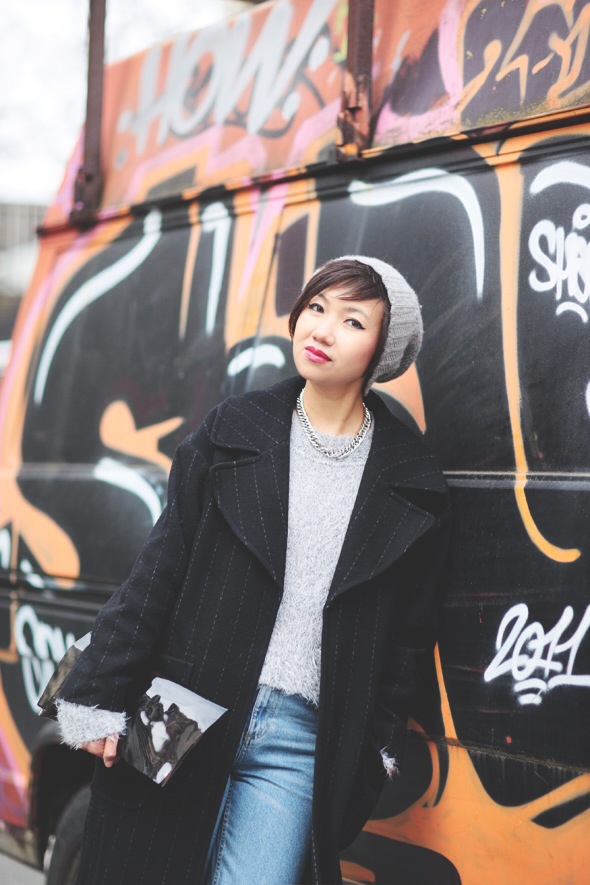 Cette année je porte presque le même. La longueur sous le genou est considérée comme dangereuse car peu flatteuse et au pouvoir tassant mais j'ai quand même voulu tester avec des talons (avec chaussettes voile invisible et gros pull « fluffy », je vous rassure, vous qui tremblez pour moi)
This year, I'm wearing a very close replica. The below the knee cut is considered dangerous because not very flattering and because of the shortening effect, but I still wanted to try with heels (along with sheer socks and a thick « fluffly » sweater, rest assured).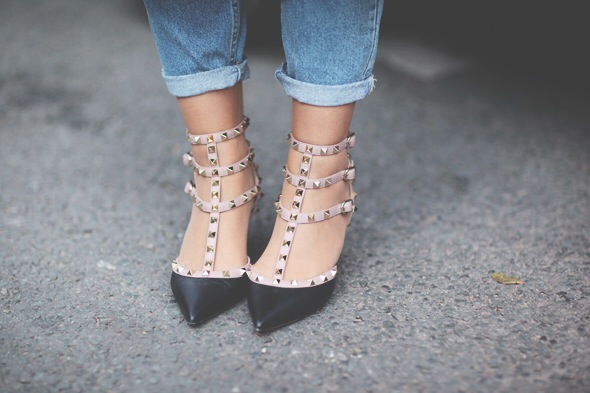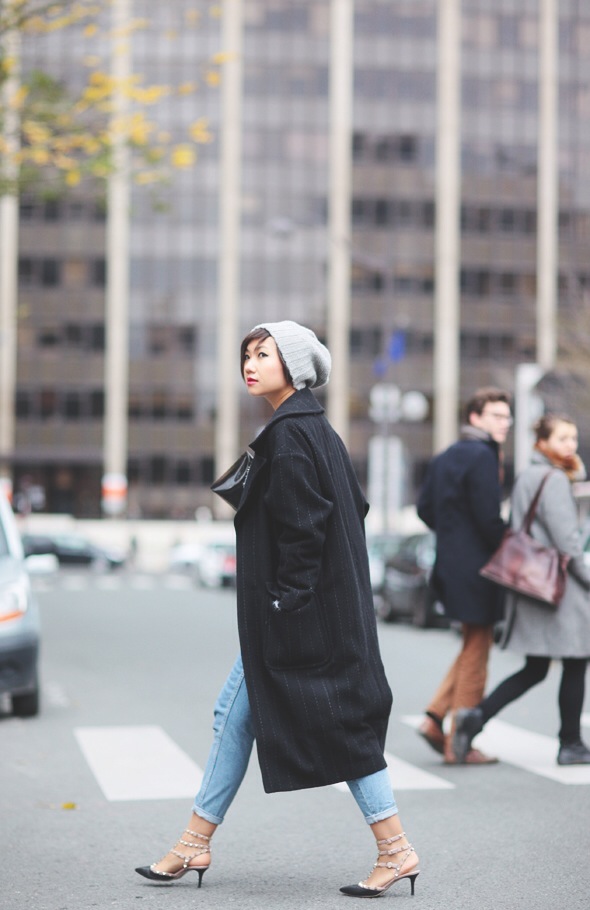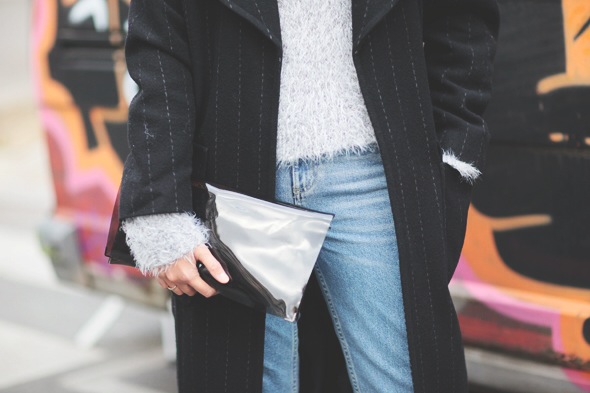 Bilan : je comprends pourquoi Sandra Bullock pouvait se concentrer à loisir sur sa romance sans se soucier du froid glacial de Chicago : un manteau long c'est comme transporter sa couette hors de chez soi : le bonheur !
I now understand why Sandra Bullock could concentrate on her romance with not as much as a second thought to the freezing Chicago cold: a long coat is like walking around wrapped in your comforter: bliss! (English translation by Bleu Marine)
Manteau / coat ASOS
Pull / sweater  Sparkle & Fade
Collier / necklace ASOS
Bonnet / beanie Comptoir des Cotonniers (2008)
Pochette / clutch Topshop (déjà vue ici)
Chaussettes voile / sheer socks Luxe 9 Caramel Wolford
Jean « Mom » / « Mom » Jeans Topshop
Shoes Rockstud Valentino (déjà vues ici)