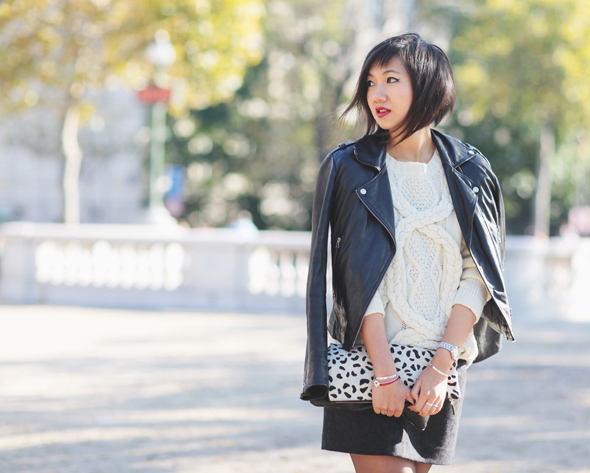 J'ai encore une fois la preuve que la patience porte ses fruits. Ne jamais se précipiter. Premier exemple avec mes derbies bicolores (des Sandro rêvées nous sommes passées à des Topshop tout à fait convaincantes).
Aujourd'hui, même scénario: j'ai longtemps bavé sur ce pull à torsades Stine Goya, l'ai oublié et voilà ce que j'ai trouvé dernièrement. Comme on dit, « Jamais deux sans trois » ! J'attends donc patiemment ce que me réserve la suite….
I have once again the proof that patience is key. Never do anything too quickly. First example with my bi-colour derbies (From the dreamt Sandros we found some from Topshop that were totally convincing).
Today same scenario: I have drooled over this Stine Goya knitted jumper, forgot about it and this is what I found lately. As it usually comes in threes ! I wait patiently for what is is going to follow… (English translation by TradIsa)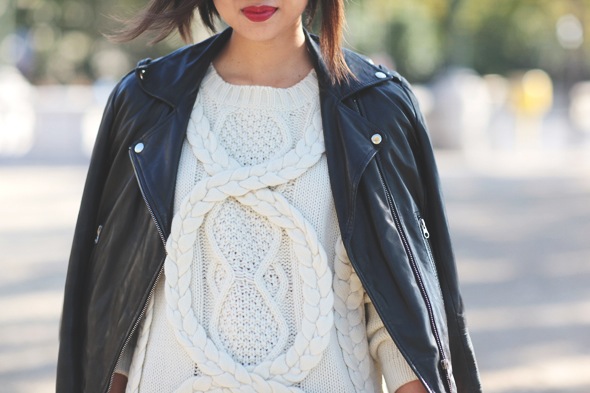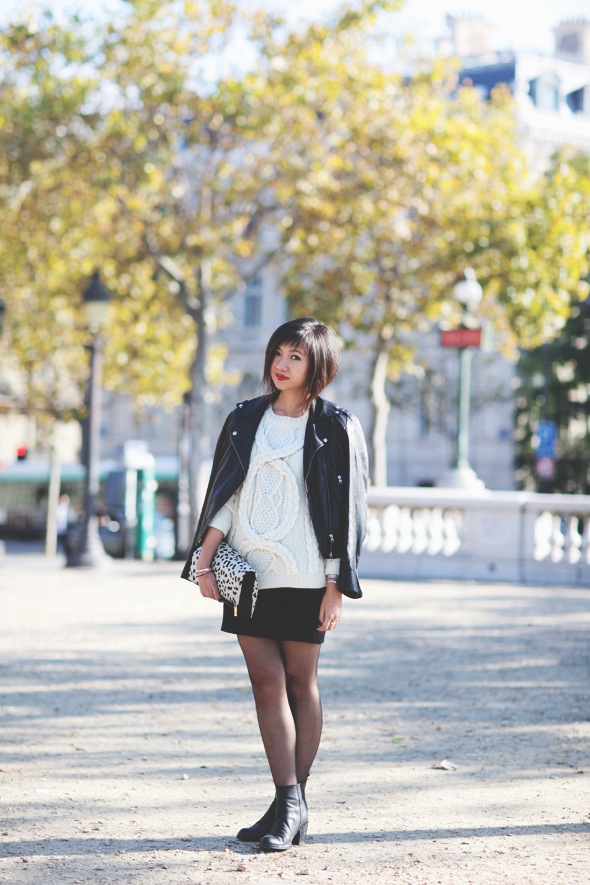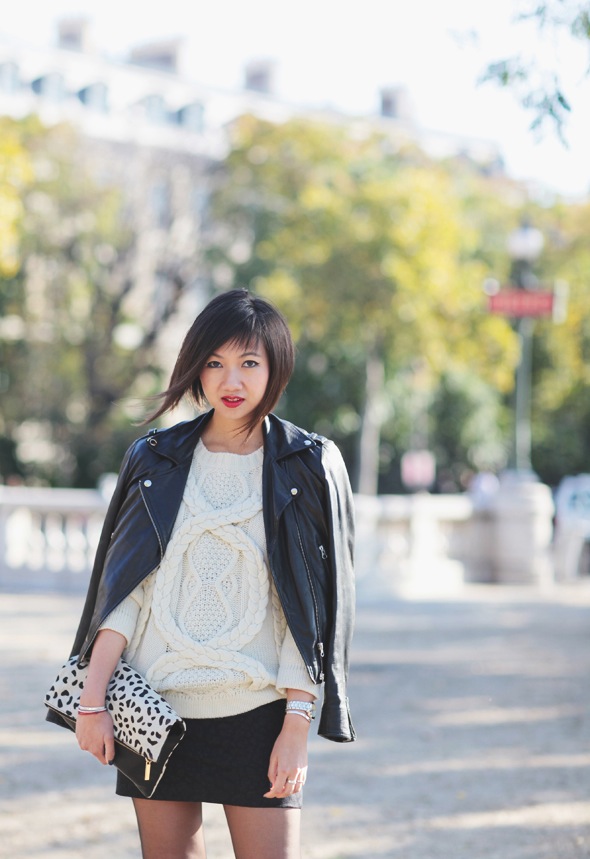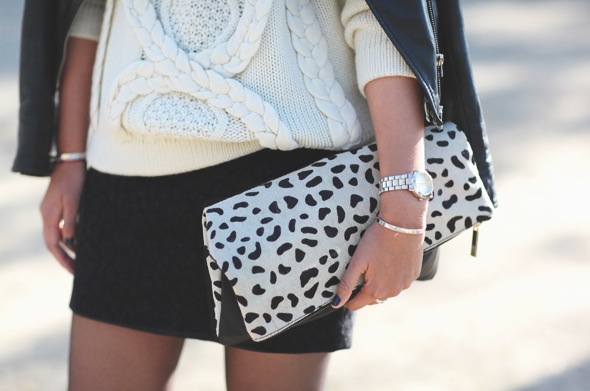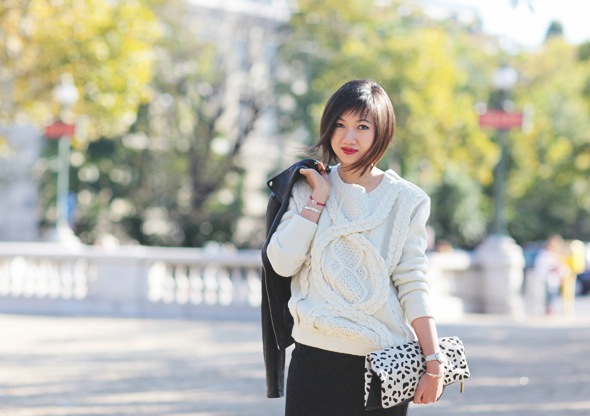 Pull / sweater Eleven Paris
Perfecto Paul & Joe Sister
Jupe / skirt Comptoir des Cotonniers (déjà vue ici)
Colants / tights Luxe 9 Black Wolford
Bracelets Dinh Van & Mya Bay
Montre / watch ASOS
Pochette / clutch Ba&Sh pour La Redoute
Rouge à lèvres/ lipstick Rouge Dior « 869 Rouge Massaï » Dior
Boots Pistol Acne (déjà vues ici)