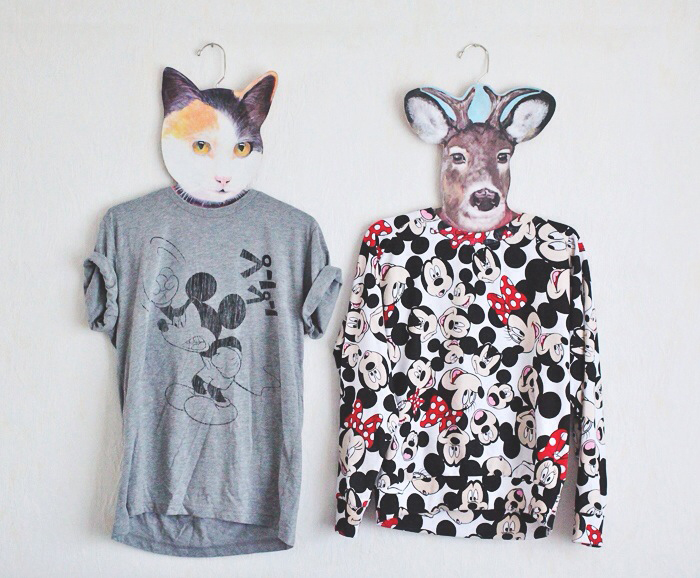 Tee-shirt Uniqlo (2012)
Sweatshirt Eleven Paris (already seen here)
After showing you my last multi-faceted Mickey outfit, I wanted to reference what I possessed in terms of the mouse in every aspect.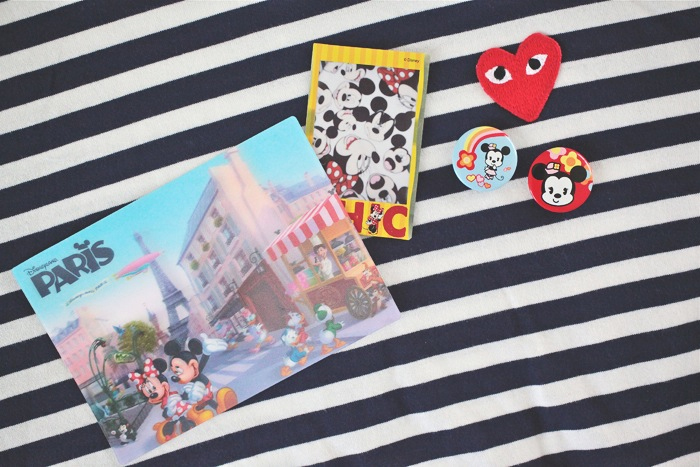 Stripped shirt Comme des Garçons (already seen here)
postcard & badges from Disneyland Paris
Polaroid Instax Fujifilm
Yes, because the debate is raw with the question: "Who do prefer between Donald and Mickey?" (This blog makes me trip spiritually sometimes). For my part, I would answer Donald for his more spiky personality but in the end of the day, I realise that I have nothing of his in my wardrobe!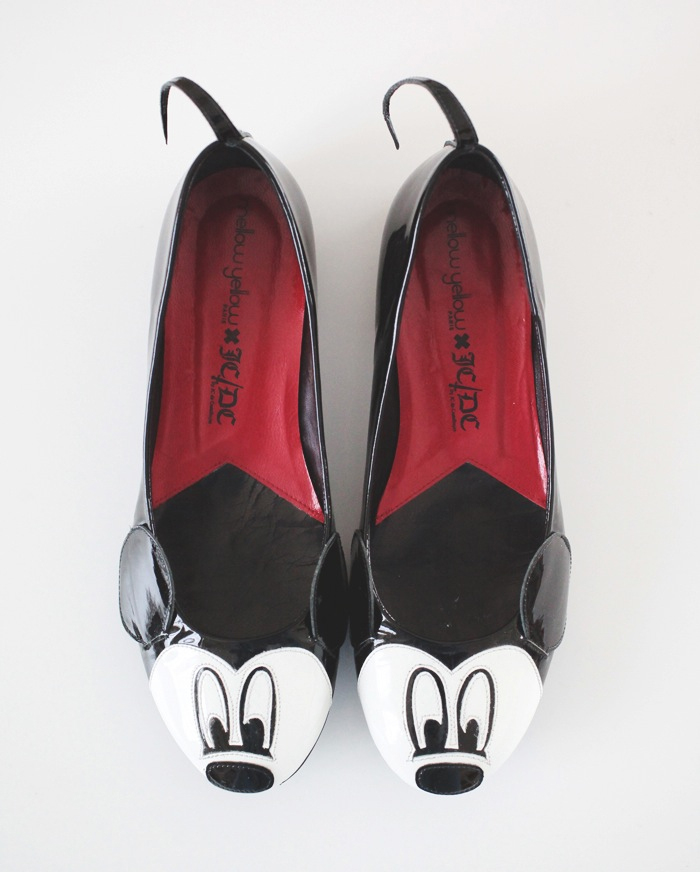 Flats Mellow Yellow x JCDC (that kill my feet every time I wear them! Snif)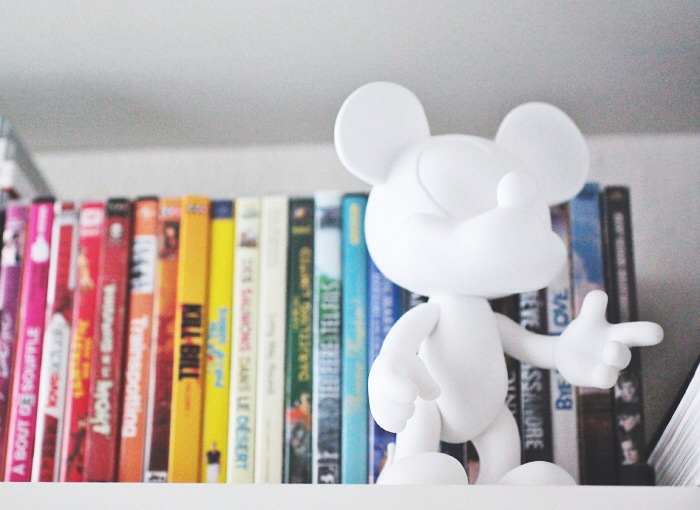 Mickey figurine La Redoute
The reason for this absence? The colour of his dress code: hard to harmonise blue and striking yellow in a wardrobe…But promise, as soon as I find a monochrome tee or a black and white of our ducky, you will see it here!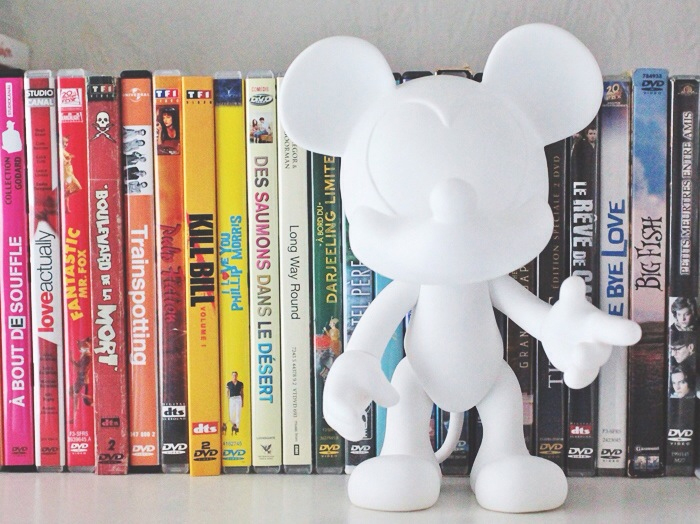 Mickey Figurine La Redoute
For now, we will contend ourselves to contemplate the star mouse in all it's glory… (English translation by TradIsa)