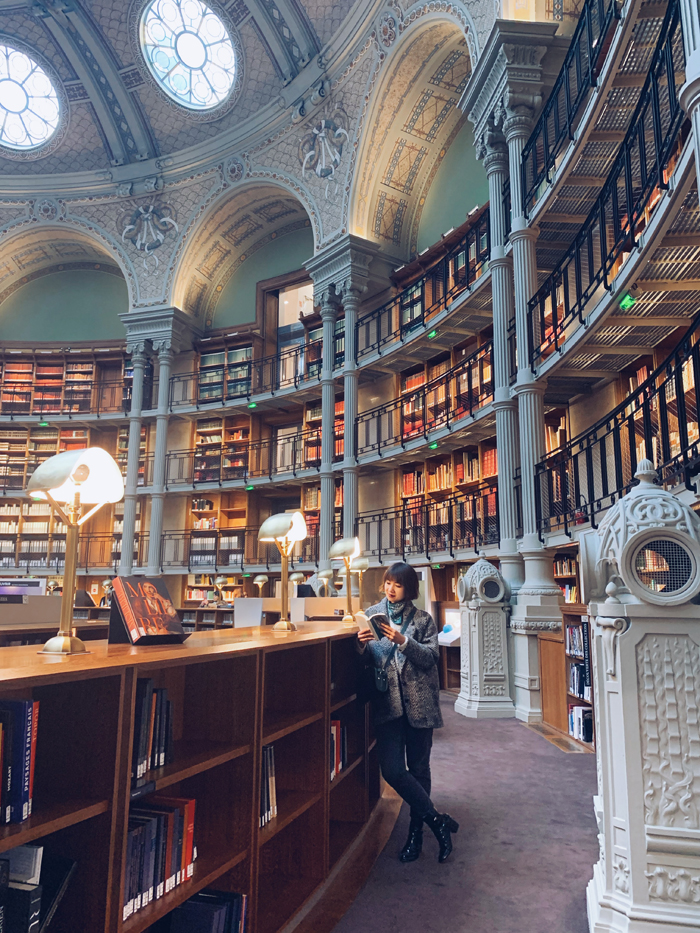 After my fashion shopping review of 2022, in another theme, I thought it would be interesting to list the books I read in 2022.
Even if I consider that opinions/feelings can differ from one person to another (as for the cinema) and that my opinion is far from being universal, it might give you some reading inspirations.
REDISCOVER THE PLEASURE OF READING
For the past 2 years, I've been reading progressively and I notice that I take more and more pleasure in it, as I always had trouble concentrating.
Since my schooling (during which I used to read more by obligation), I started to enjoy reading again with easy to read Japanese novels (by Ogawa Ito for example) by reading every day at breakfast about twenty pages.
Then, as time went by, I learned to concentrate more and I can now read much longer and almost at any time of the day (except in the evening at bedtime because I fall asleep quickly after 2 pages, whether it is captivating or not). In the end, I read 24 books last year.
The idea is not to read as many books as possible and make a performance out of it. I am simply happy to have opened a door that I was closing with the excuse of lack of time or lack of attention. I realize that when you can find themes that you like, reading becomes more natural and diligent. And for the lack of time, it is ultimately a question of priority (reading allows me to get away from the screens, which is not bad).
In this article, I will try to classify my read books by categories. There is a thin line between "favorite" and "good reading moment" but the idea is to mark a small difference in appreciation among my list.
If you have read some of these books, please let me know your feedbacks in the comments: I'm always curious to read common or divergent opinions on books, like a movie debrief.
MY FAVORITES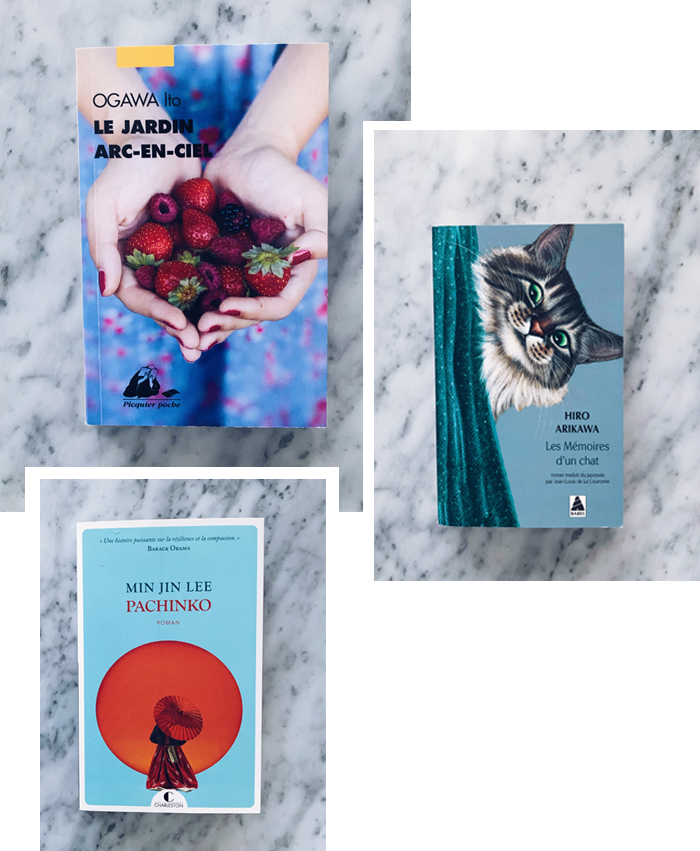 These are books that made me feel a lot of emotions and that I was looking forward to reading every day. I may read them again in the future.
LE JARDIN ARC-EN-CIEL by OGAWA ITO
Maybe my favorite book of the Japanese author Ogawa Ito. An ode to tolerance, love and the sweetness of life in a cocoon atmosphere, following the life of this homoparental family told in turn by each of its members.
THE TRAVELLING CAT CHRONICLES by HIRO ARIKAWA
I didn't really know what to expect when I read this novel which involves a cat in the narration. This cat tells his daily life and his life as an adopted stray cat. As the reading goes on, we get attached to the characters. Without revealing too much, this story will certainly touch your heart, because of the sincerity of the relationships described and its sensitivity.
PACHINKO by MIN JIN LEE
I had already talked about it in an instagram post if you want to read a more detailed review. I really enjoyed this Korean family saga that takes place over several generations in Korea and Japan. I even preferred the novel over the series (which approaches the story in a different order) even though the latter is still of high quality.
MY GOOD READING MOMENTS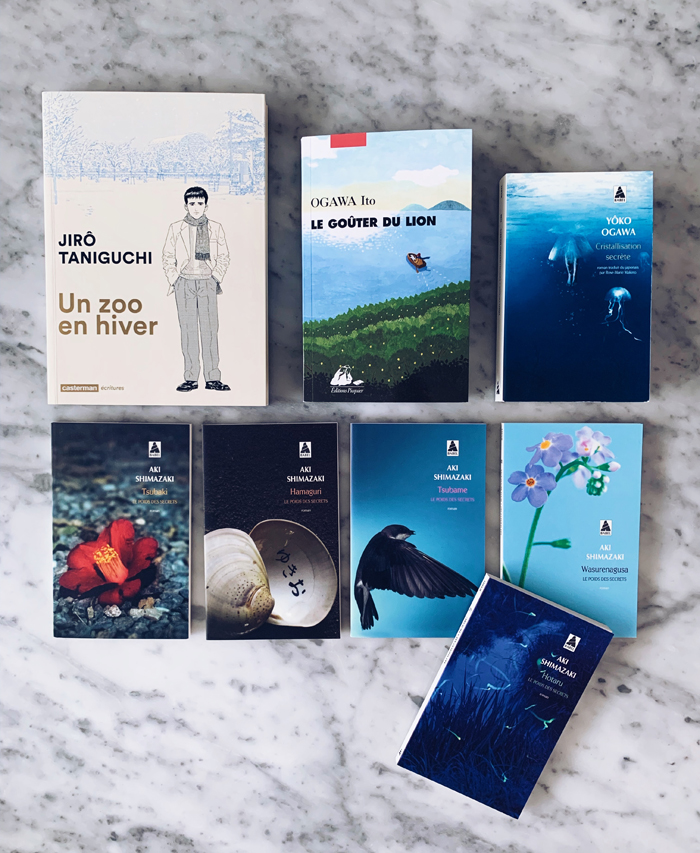 STRANGE WEATHER IN TOKYO by HIROMI KAWAKAMI
I have read the novel as well as the comic book illustrated by Jirō Taniguchi. I also told my opinion on this instagram post.
LE GOÛTER DU LION by ITO OGAWA
The last novel of Ogawa Ito translated in French, again I had a good time reading it. This time, the end of life is approached with an incredible serenity, in a paradisiacal Japanese island. My full review can be read here.
THE MEMORY POLICE by YÔKO OGAWA
A novel about an imaginary island where objects disappear little by little while fading from the memories of its inhabitants. Secret police, clandestine refugees are present in this metaphor of totalitarian regimes which sometimes becomes oppressive but gives food for thought. This story will obviously be adapted into a feature film soon and I understand why. While reading, I had the impression of being embarked in a movie.
LE POIDS DES SECRETS (TSUBAKI, HAMAGURI, TSUBAME, WASURENAGUSA, HOTARU) by AKI SHIMAZAKI
This pentalogy includes 5 novels to read in a row: Tsubaki, Hamaguchi, Tsubame, Wasurenagusa, Hotaru. The first one, Tsubaki sets the basis of this tormented family story and the 4 others describe a narrative point of view of 4 other characters, allowing to discover new secrets. Even if the sequence of the 5 works is sometimes redundant, I still enjoyed reading these books that reveal the underbelly of a Japanese family during the 2nd World War, while highlighting the social pressure and intolerance that can result from it.
A ZOO IN WINTER by JIRŌ TANIGUCHI
Another comic book that was in my library and that I never took the time to read. Always a good time to read a work of Jirō Taniguchi. Here, it is an almost autobiographical story about the beginnings of a young mangaka.
THE MIRACLES OF THE NAMIYA STORE by KEIGO HIGASHINO
I liked the fantastic side of this story on the background of time travel and stories cleverly interwoven. A very pleasant reading.
CONVENIENCE STORE WOMAN by SAYAKA MURATA
A short and easy to read novel about Keiko, a 36 years old Japanese woman with an atypical personality, working in a konbini (local supermarket). This book questions society's expectations, our uniqueness and what can bring us our own happiness.
L'ÂGE BÊTE by GÉRALDINE DORMOY
An honest and unfiltered look at adolescence, this period full of doubts but also of discoveries and carefree spirit. Géraldine tells her story by illustrating it with musical, advertising and cultural references of the time (90's) while confronting it with her adult point of view and that of her relatives.
LES ENFANTS SONT ROIS by DELPHINE DE VIGAN
I was surprised by the "suspenseful" turn of this book that allows us to reflect on our presence on social networks and those of our children. It is sometimes annoying or even chilling, but the story is well-paced and will allow some introspection for Instagram addicts and will convince the uninitiated to stay away from it.
CHARLOTTE PERRIAND UNE ARCHITECTE FRANÇAISE AU JAPON by CHARLES BERBERIAN
A comic book to know the Japanese part of the life of the architect Charlotte Perriand. The story is quite short but it makes you want to know more about her life, her work and the interview with her daughter is very interesting and inspiring.
EN ATTENDANT BOJANGLES by OLIVIER BOURDEAULT : I had done a review of my reading, coupled with the viewing of the movie on this instagram post. I admit I preferred the movie to the novel, which I found disturbing at times, considering the narrator was a child. I had much more emotion with the movie and Virginie Efira's masterful performance.

THE BOOKS THAT I LIKED MODERATELY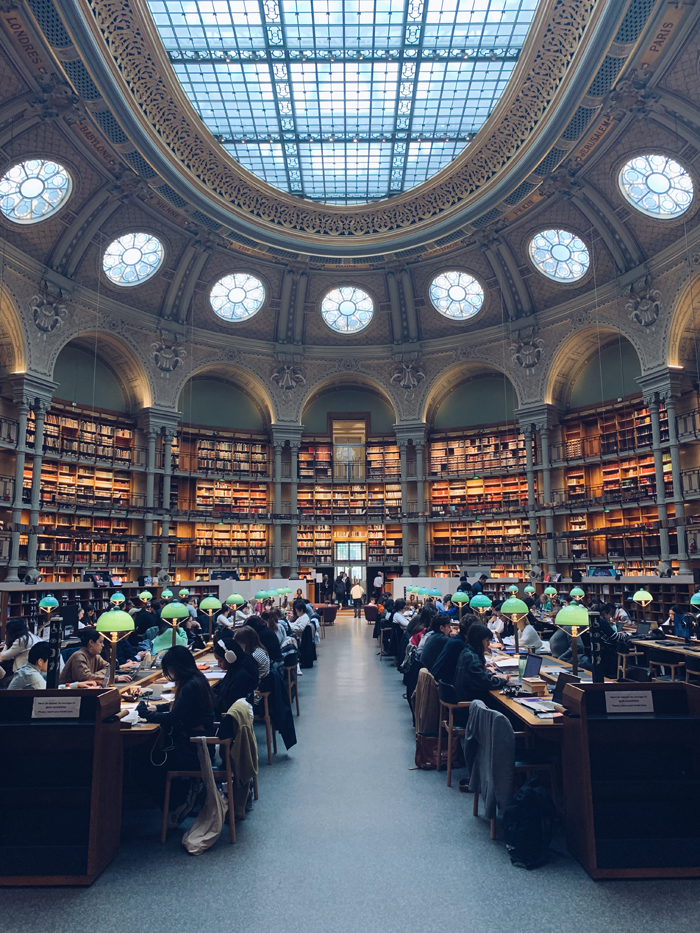 The following books were not unpleasant to read but they are stuck between "I liked" and "I didn't like" so I put them in this category.
TOKYO VICE by JAKE ADELSTEIN : I wanted to read the story before diving into the TV series. The action in the book takes quite a while to set up, unlike the series. It's more like the diary of a young American journalist in Japan describing his dealings with the police and the yakuza (Japanese mafia). The darker side of Japanese society is revealed in detail, which is still interesting, but I found that the reading was not very easy or fluid: Everything drags. I would prefer the series if I had to choose.
LA CONFIANCE EN SOI, UNE PHILOSOPHIE by CHARLES PEPIN
Lent to me by a friend who praised its merits, I read it more out of curiosity. Not that I consider myself to be very self-confident, but as I am not very familiar with personal development books, I was especially curious to read the advice given by Charles Pépin. Some inspiring and useful tips to put into practice, despite some repetitions (the book could have been summarized in a few pages) may help some of you to believe more in themselves.
TROP INTELLIGENT POUR ÊTRE HEUREUX : L'ADULTE SURDOUÉ by JEANNE SIAUD FACHIN
This book was recommended to me because my way of thinking (tree-like thinking) or of interacting with others may suggest an HPI type profile. Well, at the same time, it's a bit of a trend at the moment: everyone discovers that they are HPI and/or hypersensitive when this is not necessarily the case. It's like reading the descriptions of your astrological sign, there are bound to be characteristics in which you recognize yourself. But to be sure, you'd have to go to a psychologist (and that costs a certain amount of money: between 200 and 600€ apparently). I'm not sure that I want to invest this amount of money right now, especially since it doesn't particularly handicap me in my personal or professional social relationships.
So to begin with, I wanted to look at this book, which focuses on the characteristics of the gifted adult. I recognized myself in most of the examples but did not find any practical advice (it often goes in circles). Even though I didn't expect a revelation or that it would change my life (it's not a substitute for a real HPI test), my reading ended up being half-hearted.
THE BOOKS I DIDN'T LIKE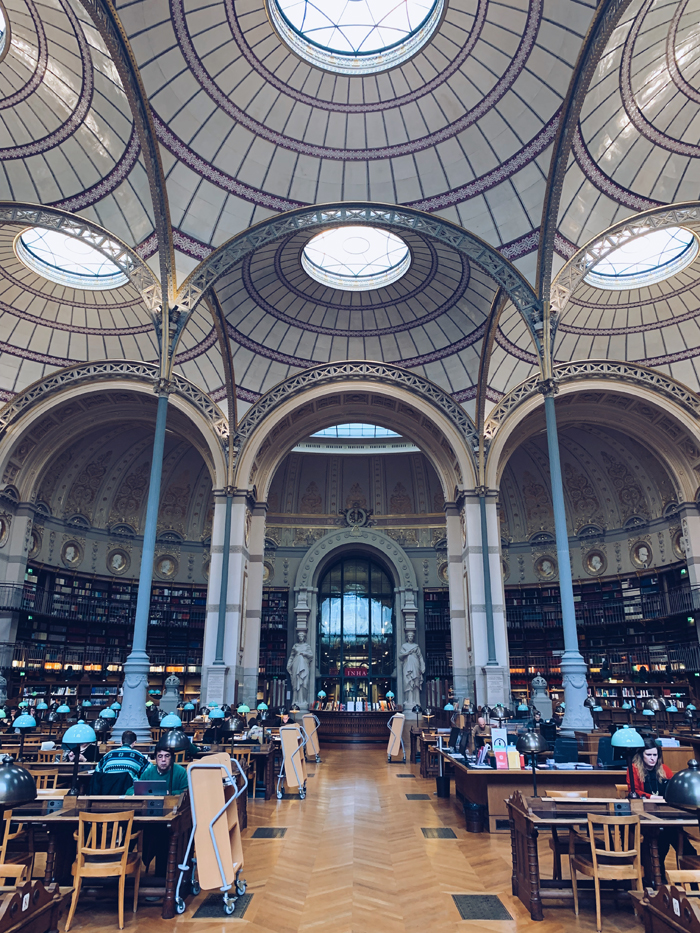 Here are classified the books that I continued to read until the end but without real passion and sometimes with a certain boredom, even annoyance.
LA TRACE by RICHARD COLLASSE
An autobiography (obviously  a bit fictionalized) of the boss of Chanel in Japan. We follow his first steps in the land of the rising sun during his youth and his experiences as a Westerner discovering the East. I hated the condescending tone throughout the book. Add to that a somewhat homophobic remark at the beginning of the story and a romance that I didn't believe in (in which the author brags rather unsubtly). In short, this novel made me roll my eyes, even if some geographical descriptions of Japan brought back memories.
TOUT LE BLEU DU CIEL by MELISSA DA COSTA
This best-selling book was given to me by a friend who was particularly touched by the story. The story is about a young man condemned by early onset Alzheimer's, who decides to go on a road trip without telling his family, but by announcing that a stranger will also be part of the trip. I found the scenario absolutely predictable and expected, as well as the construction of the characters too much copied on a cliché "trend of the moment" as if the author had wanted to check the boxes of a bingo of well-being, good mood and good feelings. Unfortunately, I didn't feel much emotion (even more so when I feel that someone wants to make me feel it at all costs) and I had the feeling that I was faced with a rather mawkish television summer saga.
CHANGER L'EAU DES FLEURS by VALÉRIE PERRIN
A bit of the same syndrome as the previous book in my opinion. I didn't manage to get into this story of a cemetery janitor flayed by life at all. The character of Violette Toussaint and the overall story seemed to me to be too full of clichés: a lot of misfortunes, secondary characters too original and nice to be credible and good feelings forced. A few small hooks (a plot makes you want to unravel its mystery) but it wasn't enough. This book kept me at a distance from the emotions.
PS : The pictures were taken at the Bibliothèque Nationale de France (rue de Richelieu) a place I recommend for the beauty of its reading rooms (Salle ovale and Salle Labrouste) but also for the choice of books listed. It is also possible to visit the exhibitions of the museum part. (English translation by Quiterie)