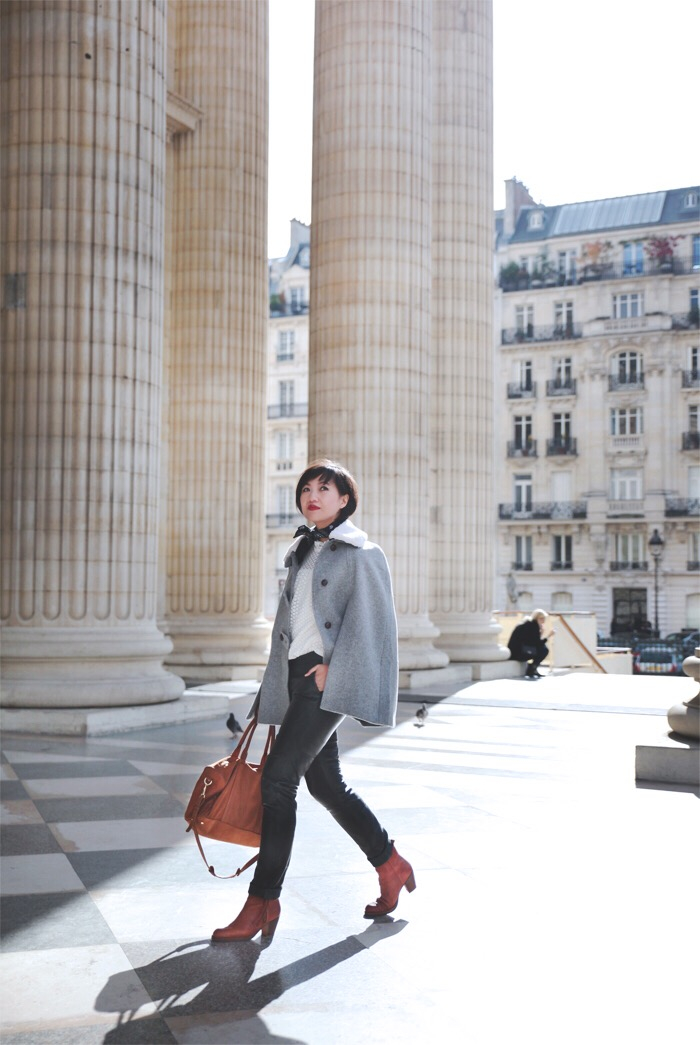 I was away for a while but those who follow my social networks know why: I went to the United States with my hubby for a 3-week "road trip" (a big word to simply say that we rent a car!) across Florida and the East Coast.
I will tell you in details very soon because this trip as expected was just fabulous. I am looking forward to telling you all about it and looking at the pictures to enjoy this trip a second time!
We came back 10 days ago, I needed a short break before going back to my regular posting on the blog… but here I am with a new look… finally!
I must admit that I didn't bring back many things from these american holidays. As per clothes, just this cape from a collaboration between Madewell x Sézane. I went far to bring back a half french piece of clothes… For the change of scene we will need to rethink about it! (English translation by Quiterie)