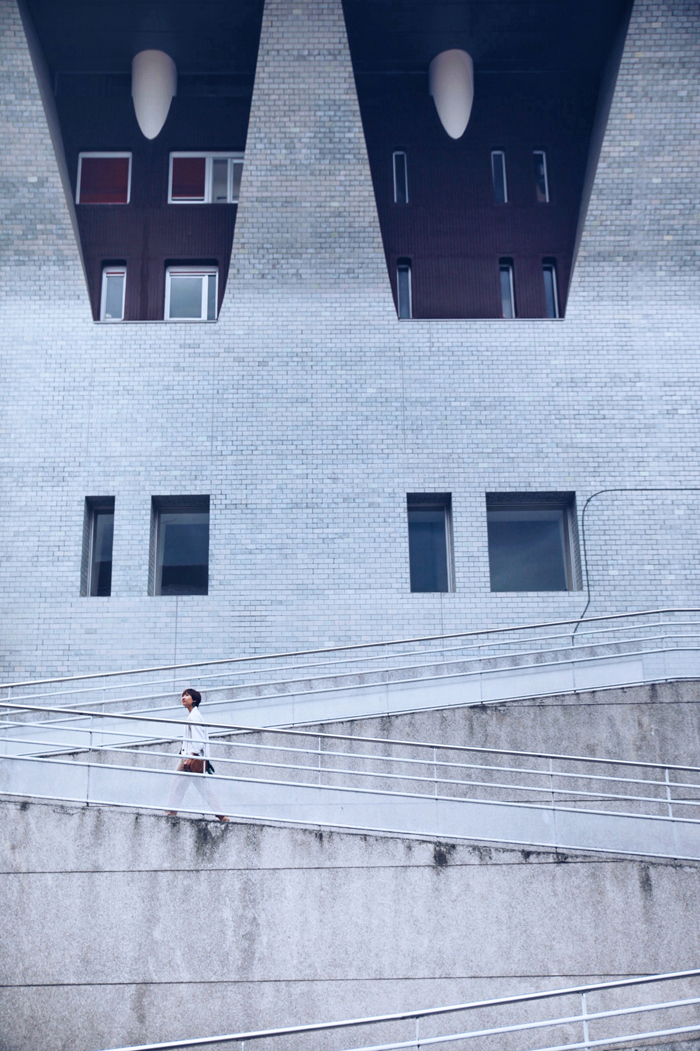 After our walk close to the nature, without transition, here is an outfit in the middle of an urban environment with graphic lines.
I've posted less "Fashion" articles lately because as I was telling you, I wear the items I already have in my wardrobe so somehow wear more or less the same things the same way everyday, with different accessories.
Not a capsule wardrobe yet but it's much easier to look into my closet and I must admit that it's quite pleasant!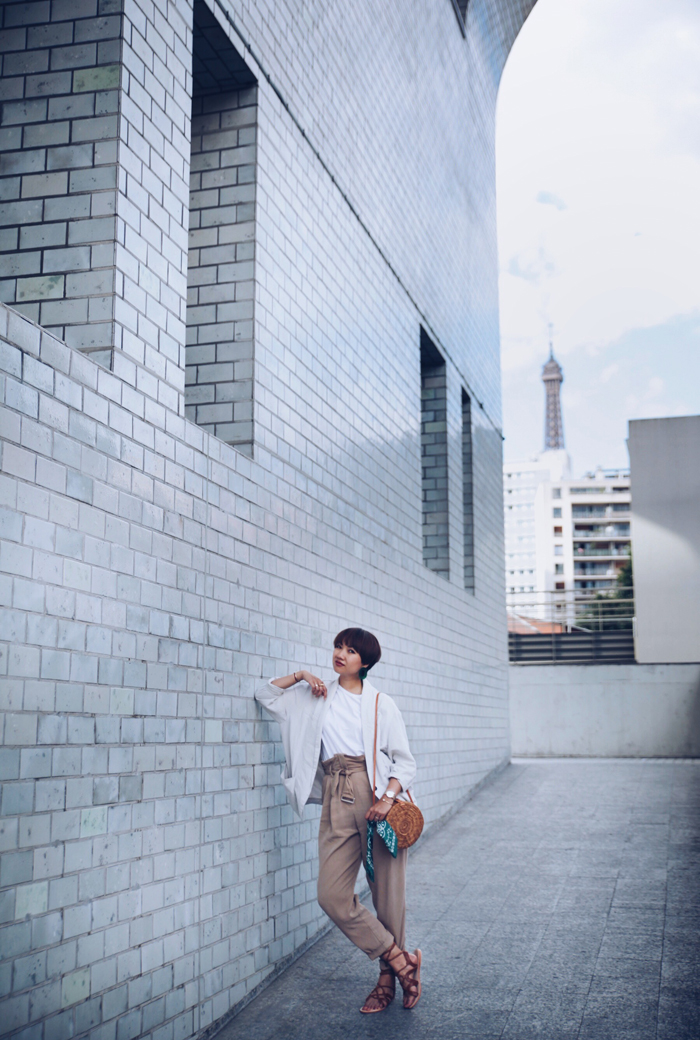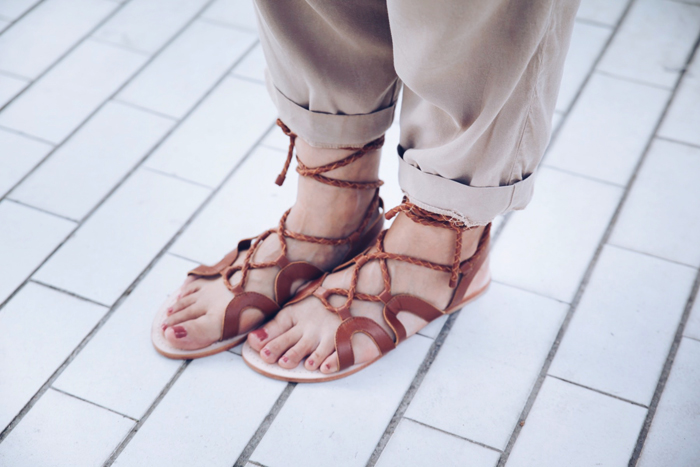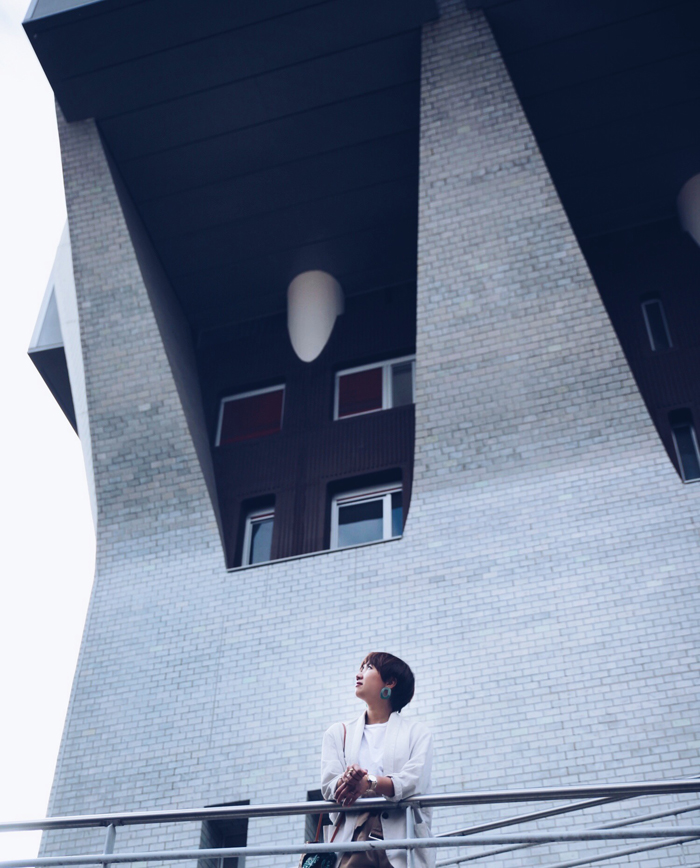 Anyhow, I wanted to show you this outfit worn last weekend: mostly made up with shades of beige/camel colors and green touches for the accessories.
Everything was already used except the pair of earrings and the sandals, which came as a replacement of those I wore when I visited the Tegalalang rice fields because they are really getting old. So I hope you will enjoy this new mix of clothes! (English translation by Quiterie)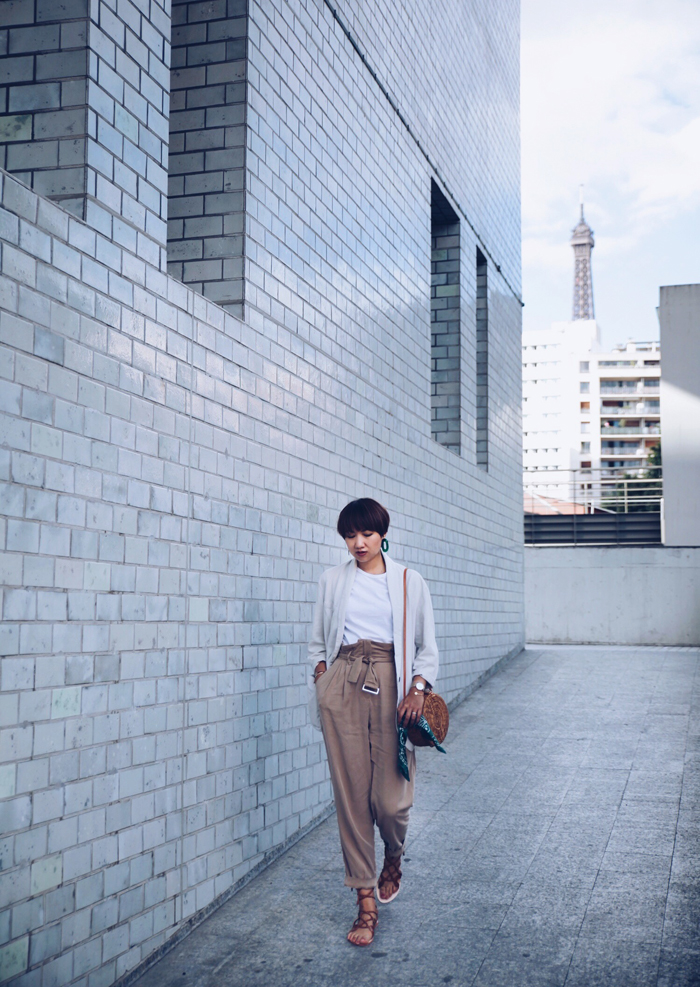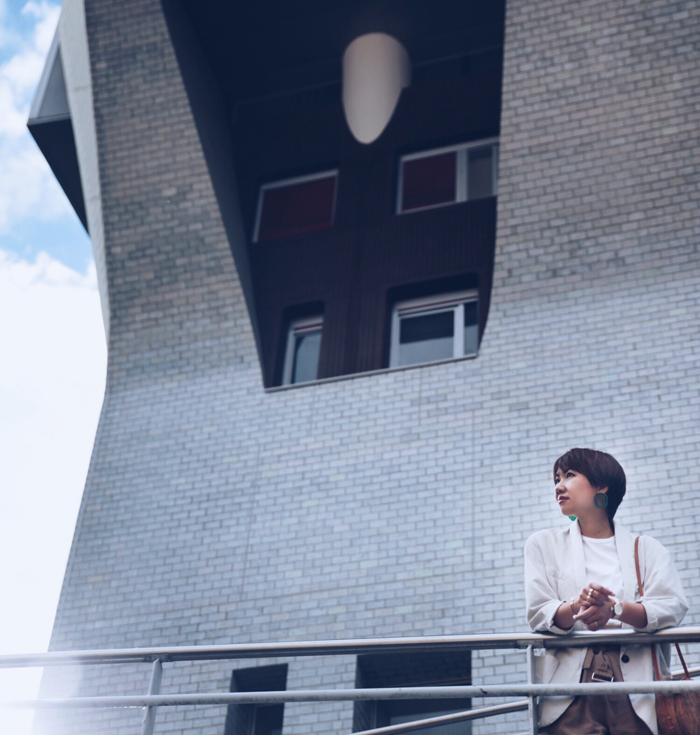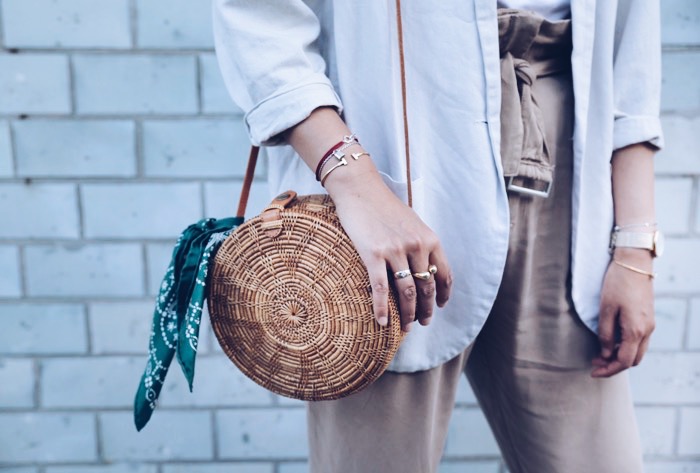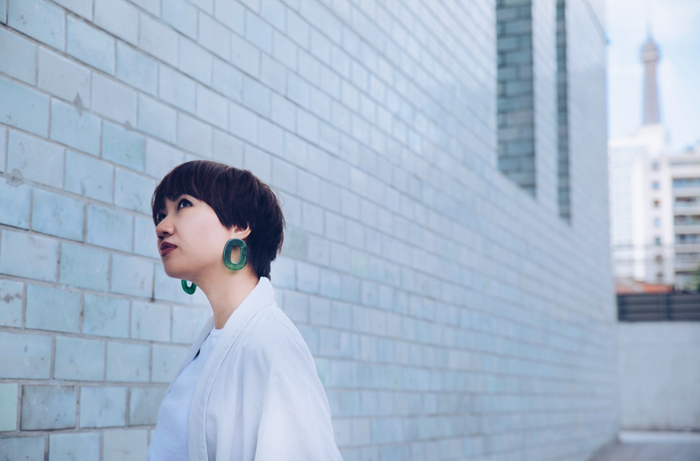 ---
My Outfit
Blazer Isabel Marant Etoile (2012) (already seen here and there)
Tee shirt ASOS
Pants Mango (already seen here)
Bag brought back from Ubud, Bali (similar here)
Sandals 70/30 (-40%)
Earrings Mango
Silk bandana Manipuri (already seen here)
Ring Soko
Eyebrow crayon Brow Drama Pomade « Châtain »Maybelline NY
Mascara « Volume effet faux cil Waterproof » YSL
Lipsticks « 986 Melted Chocolate Mat » Maybelline NY
+ Color riche « Dahlia Insolent 135 » L'Oréal Paris
Nailpolish Color Show Preppy Woman « 470 Runway Rose » Maybelline NY