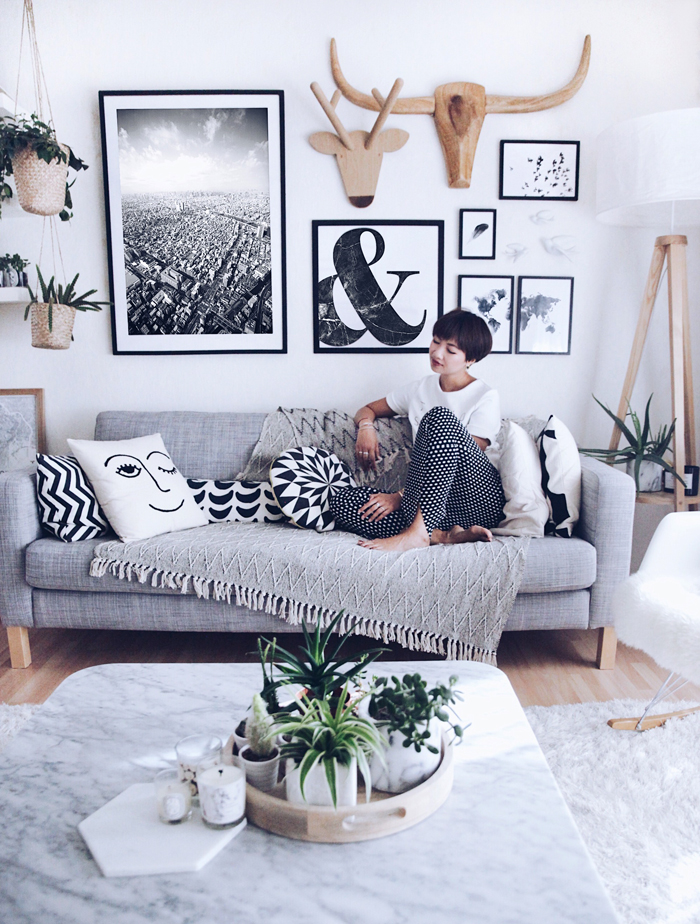 Changing the decoration of an apartment is a lifestyle job (I don't even imagine for a house!): desires, needs and tastes change as time goes by. Lately we've been looking for a refined style, less childish, with more green (influenced by Bali?).
When Desenio offered me to choose posters from their selections, I thought it could be a good opportunity to finish up the wall of frames behind our sofa and therefore to redefine the different ambiances of our living room.
Tokyo & the world

As you know Tokyo is a very important city for us : so we printed out this shot taken from the top of the Sky Tree during one of our last trips in Japan and we wanted to find other posters to go with it.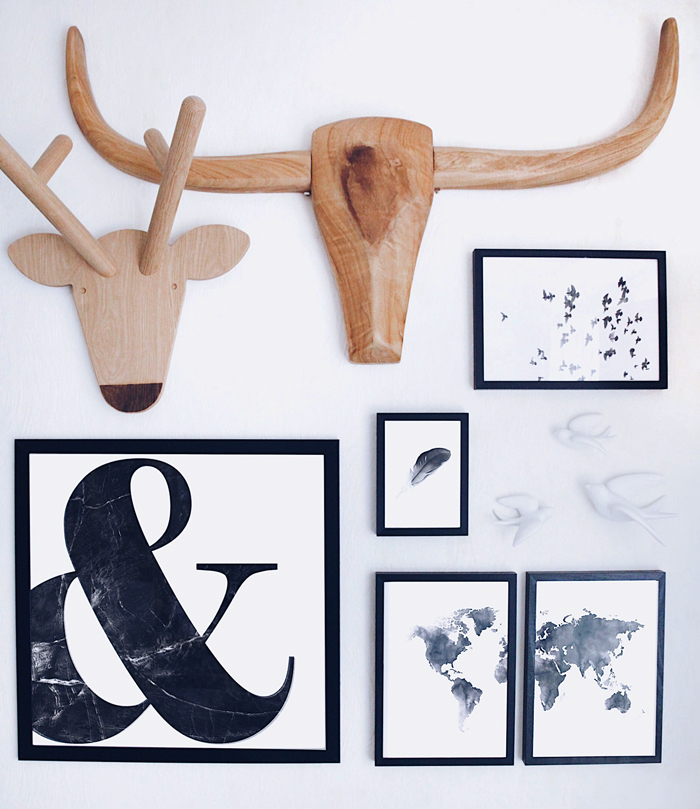 Frames and posters Desenio
Terracotta birds brought from Savannah, USA
Deer and Buffalo wooden heads AM.PM
I wanted to express our common passion with my SO: traveling. This assortment of frames mixing planisphere and flying birds perfectly reflects our appetite for escapes.
Pink and touches of green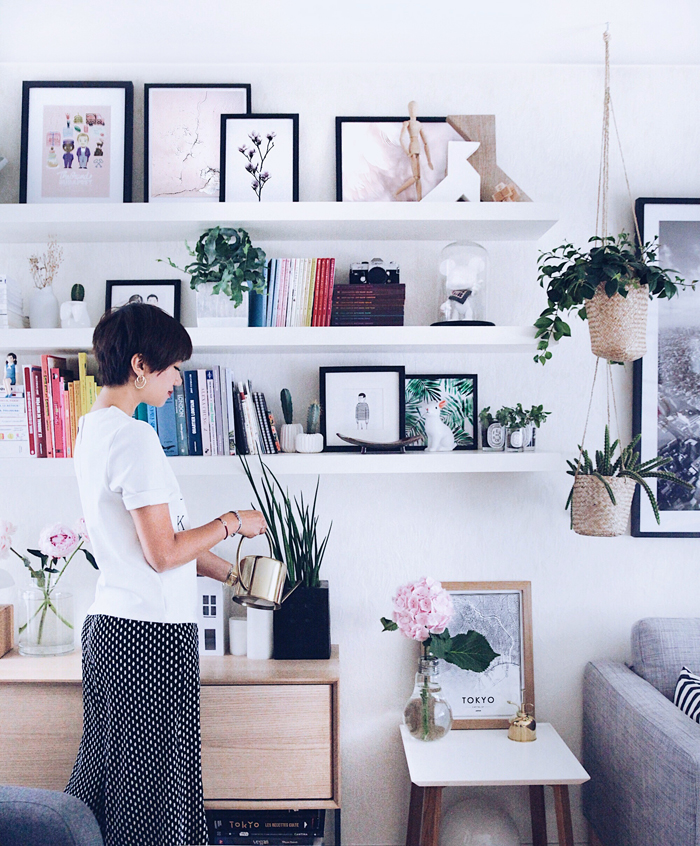 Posters Desenio
Hanging baskets Cyrillus
This second corner with shelves was rearranged and refined since the last time you saw it on this blog. I got rid of quite a lot of things and I cleaned up my 'Kawaii' stuffs in a box (haha I finally decided to be a grown up!).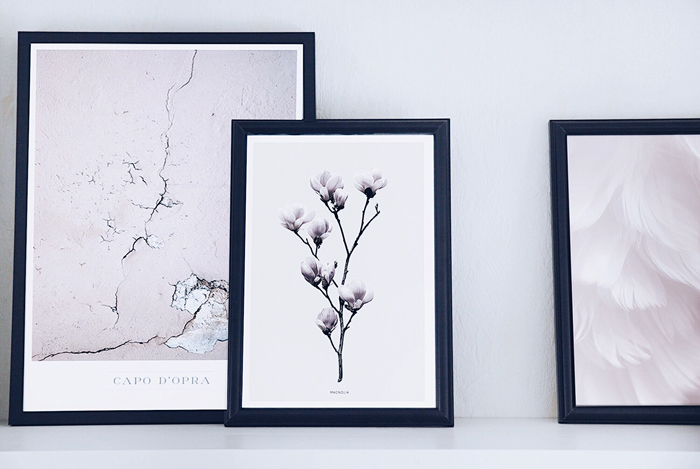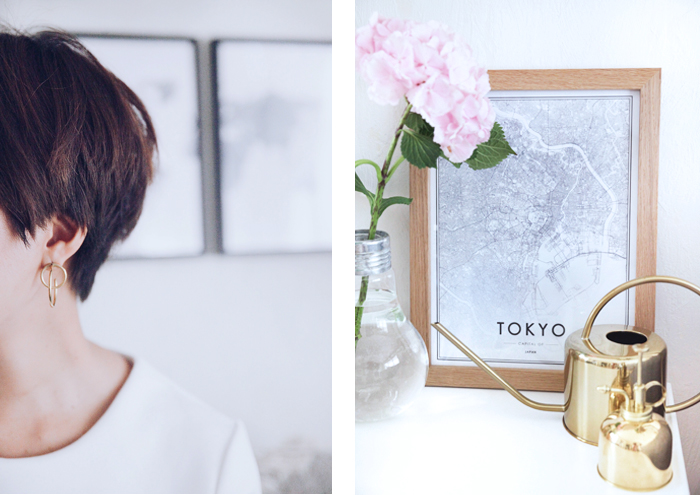 Posters Desenio
Earrings Soko
Watering can Kikkerland
  Plant sprayer Kikkerland
For this space, we chose posters with soft pink tones so it could go in harmony with my The Grand Budapest Hotel illustration.
A mix between green on this side to attenuate the 'girly' effect of the pink.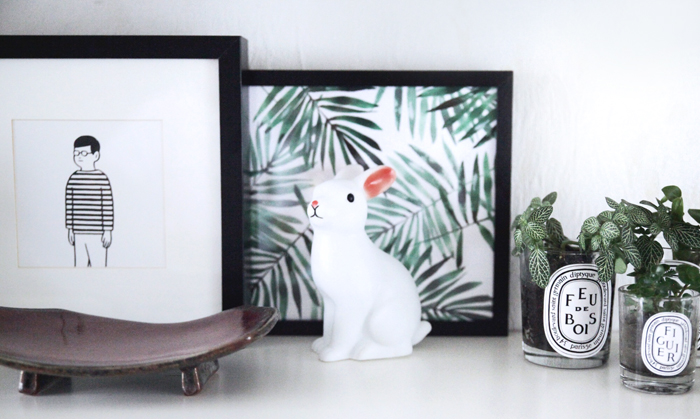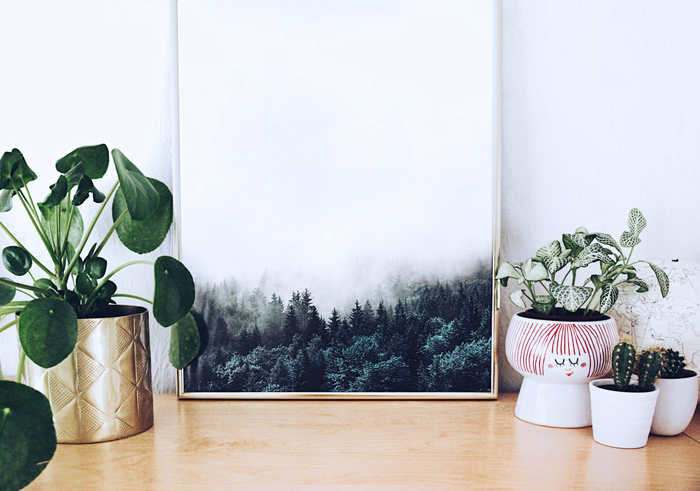 Posters and golden frame Desenio
Rabbit night light Rice
Golden pot La Redoute Intérieurs

On the other side of these shelves, we replaced the "New York avec toi" poster by this forest poster, more neutral and more poetic.
The decoration of our living-room will probably keep changing (I want to make it even more simpler) but I am already pretty satisfied with the actual result that matches more with our current state of mind.
PS : you can benefit from 25% off on Desenio website until the coming Thursday at midnight with the code TOKYOBANHBAO. (English translation by Quiterie)
This is a promoted post and was made in collaboration with Desenio