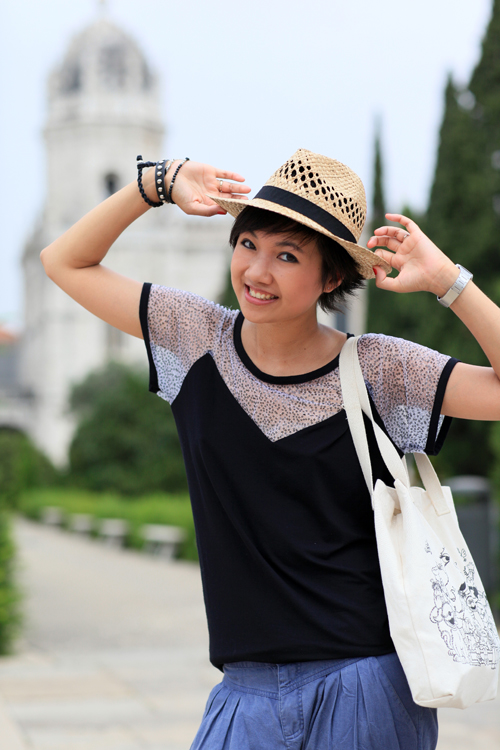 How could I describe in a few words the emotion I felt during my trip in Lisbon ? It's hard ! Braving the heat was the main thread during my stay … You know, that kind of primary reflex that makes you looking for the smallest cool place in the shade ( and also drives you subconsciously to the air-conditioned stores).
So, the tourists outfits must be strategic : the dress you've already seen here, worn as a tee shirt + the carrot pants dated last year + a life-saving straw hat + and bracelets just to be smart = optimal protection (not to mention the sunscreen factor 50 on my skin … but just because I'm a paranoiac towards the sun). All the rest was a delight, in my eyes and on my taste buds …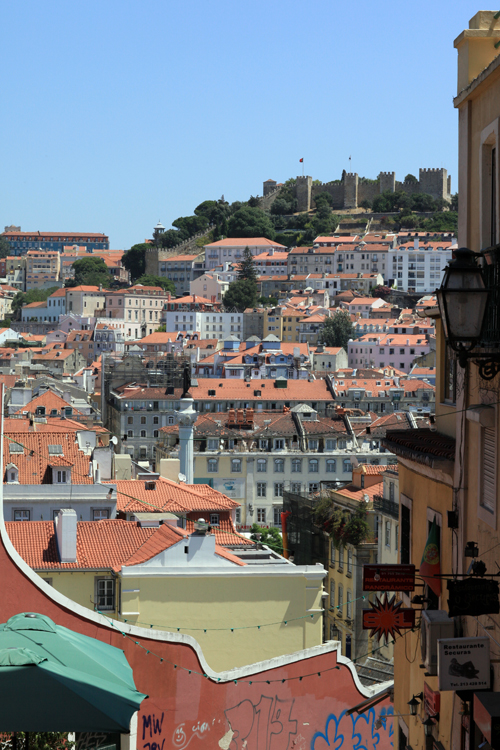 I fell in love with tramways (the line 28 looks like an entertainment in a fun fair when it goes up and accelarates when it goes down : I tested the line several times all the way to the terminus (thank you to the seven hills unlimited tram ticket and thank you to the tram driver who was wondering when I'll be leaving my seat !).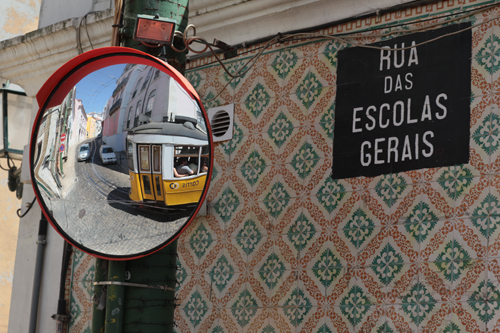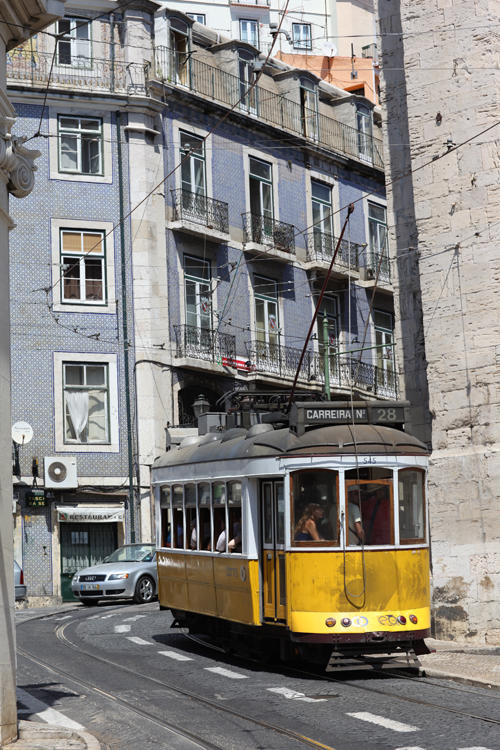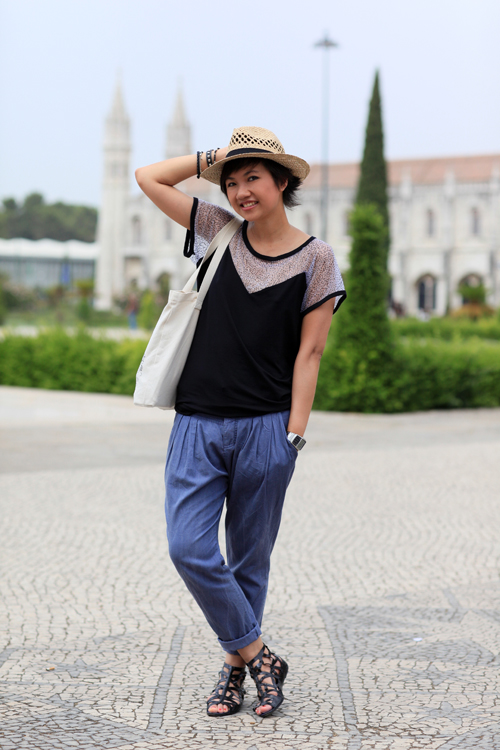 One on my favourite area, Belém, devoted to the explorers of the New World with its fortified tower, on the waterfront.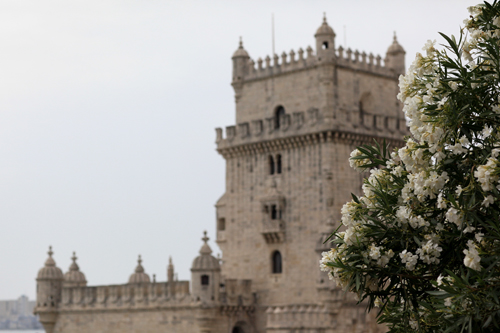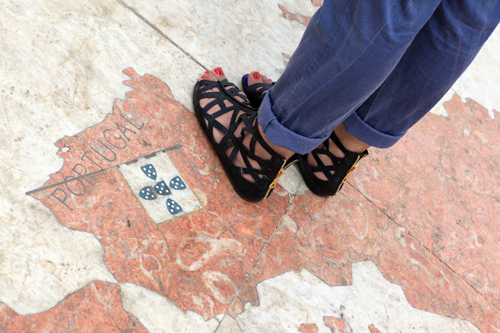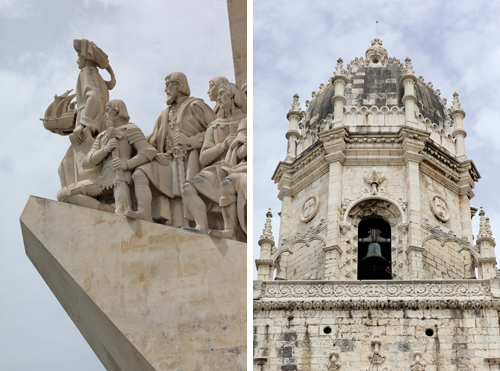 The parque das Naçoes shows that Lisboa can be modern too…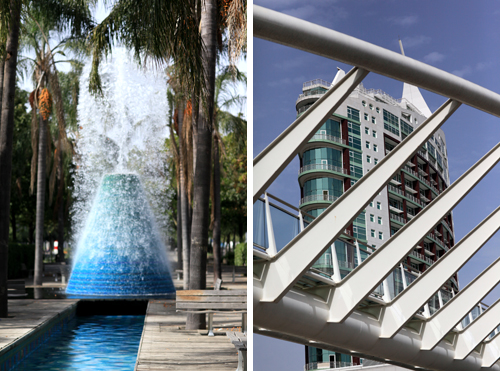 The romantic Castelo Sao Jorge overlooking the city, at sunset, seating against the crenels … (it is advisable your partner to have cosy arms).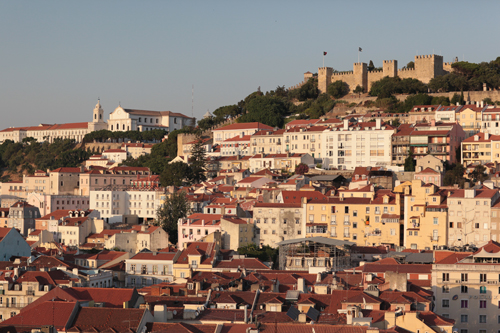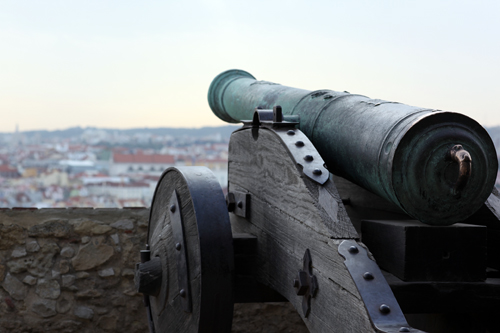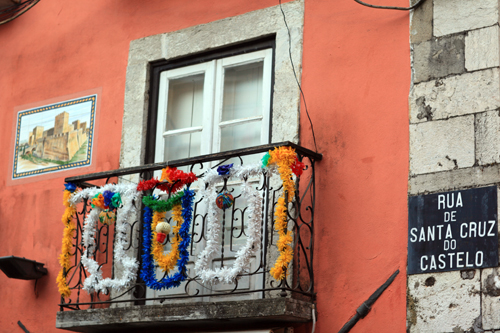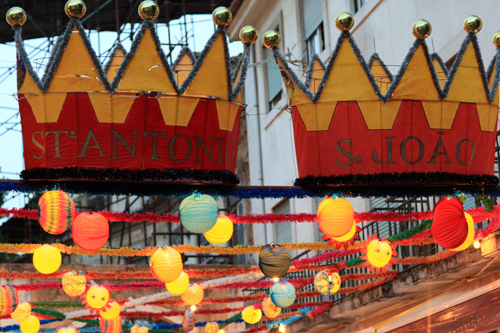 And the famous Pasteis de nata, a creamy puff pastry that you sprinkle with cinnamon ( you really must taste them in the antiga Pasteleria de Bélem, as apparently it's the place where you can eat the best one).