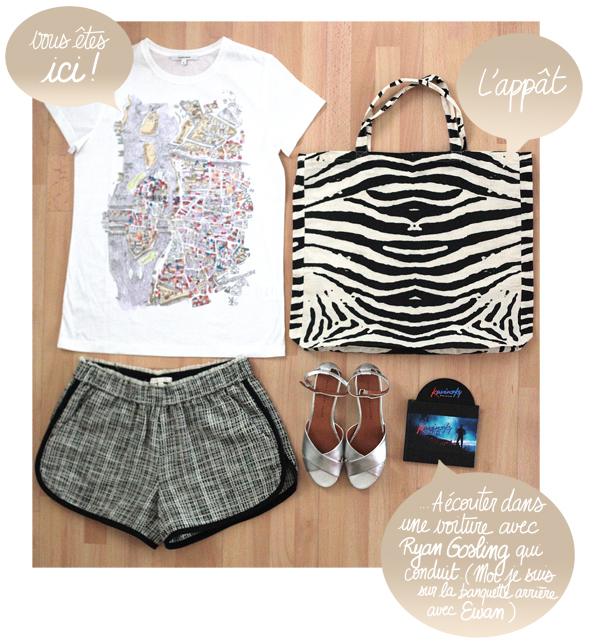 This week, I went shopping (at the Bon Marché, amongst others) and here is what I brought back, with the upcoming sunny days in mind.
A Carven t-shirt: with a print of an old Paris map. I love the retro side of the print, and that way I'm also ensured I won't get lost!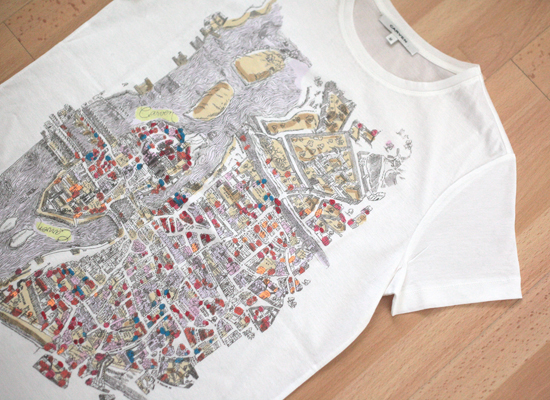 Map print tee shirt Carven
Silver Marc by Marc Jacobs sandals: I got the silver fever (and anyway, if you've been following me for a while, you know that I prefer silver over gold, the latter being sometimes too "bling" for my taste). They have 4cm high wedges yes, that's right 4cm (and not 12!!) it's such an impossible find on this earth that I didn't even hesitate!
The Kavinsky CD: I had discovered him with the Drive soundrack. I persist with his new album that I love from the first track to the last.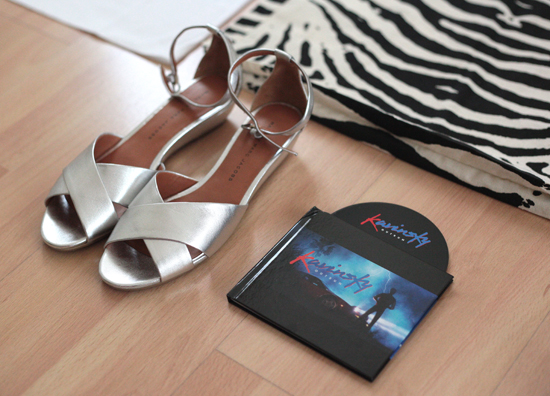 Sandals Marc by Marc Jacobs
CD "Outrun" by Kavinsky
A pair of Maje shorts: (or should I say …. a Maje bag) for my motivation to head over to the Maje corner was this zebra shopping bag, that was offered for all purchases during the Fashion Week. I won't say I bought these shorts with closed eyes, because I really like them too, but I like this tote-bag – that will probably be tagging along all summer – even more! Two birds, one stone! (English translation by Bleu Marine)