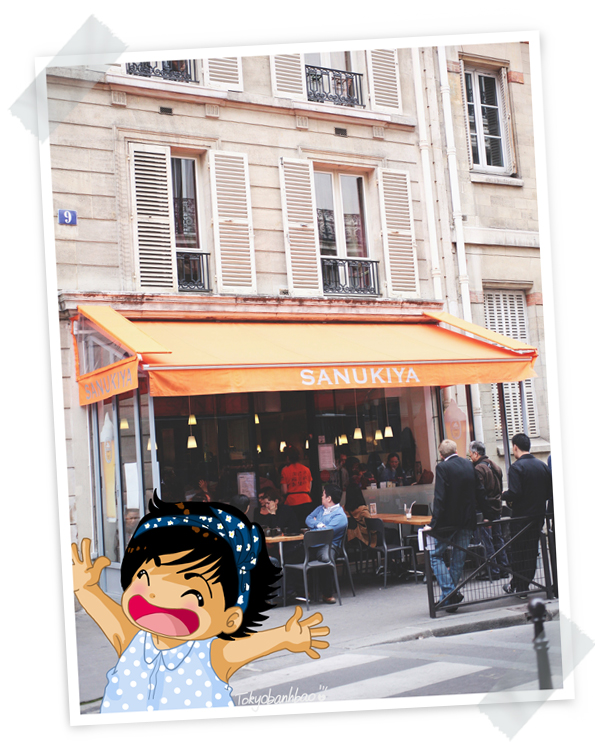 I think it has been quiiiite a long time since I shared a yummy parisian address here (since February, I just checked!). Of course it's nice finding places abroad, but I'm far from having discovered all the good ones around here! So here it is today, a favorite japanese address of mine, found, once again, by sheer luck, a sort of revelation during a trip to the Junku bookstore.
I made enquiries: it apparently belongs to the Zen restaurant (not bad, but I never mentioned it here, maybe because the reception was a bit cool) and it specializes in udons (thick wheat noodles).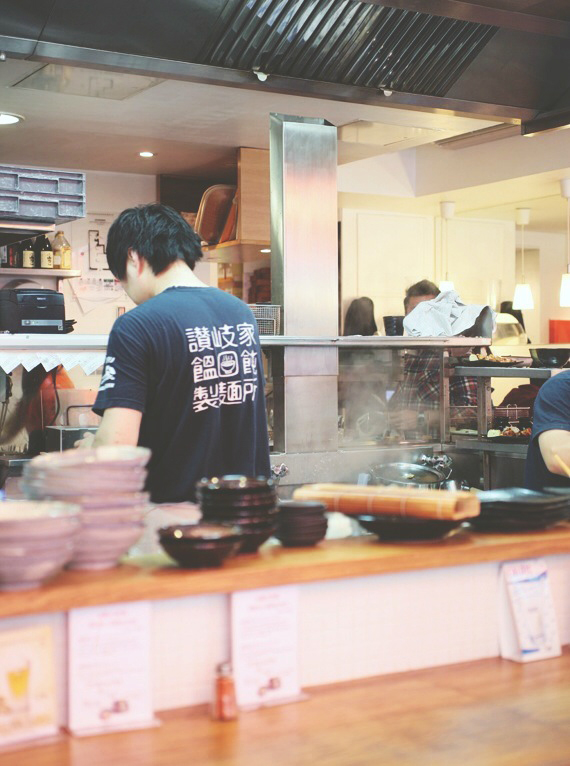 It's a great alternative to Kunitoraya, on Ste Anne street, and I'd go as far as saying that their udons are more generously garnished here (the tempura udon, for example). There can be a line during rush hour, but nothing too offputing. That being said, the place itself is more spacious. You can choose to eat at the bar or on the terrace when the weather allows it. Claustrophobics will definitively like this address best.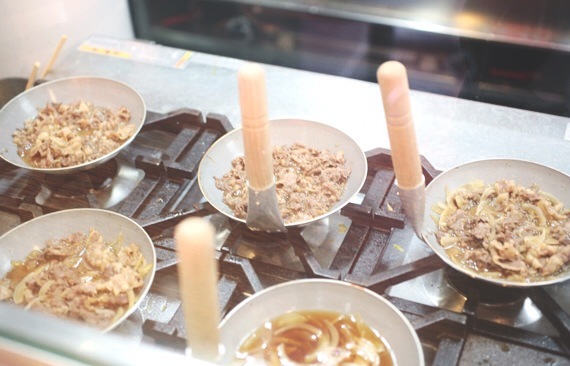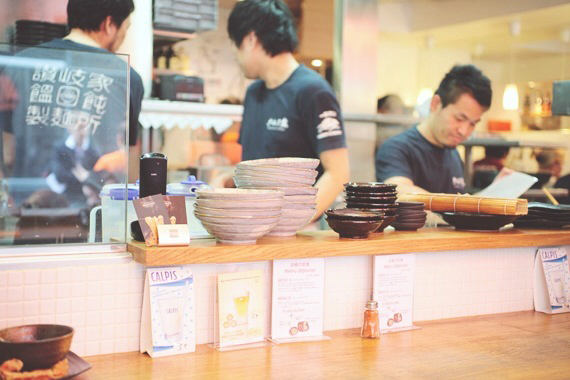 The menu is about udons in all forms (9 to 15 euros per bowl): as a soup, with a cold or warm sauce, to dip. There are also garnished bowls of rice, but I never had them yet.
If you decide to go for the lunch menu, for 5 euros more, ou get a plate of super crispy-melts-in-your-mouth-fried chicken (=Karaage から揚げ), and a bowl of rice with chicken and salsify. You're full for the whole afternoon!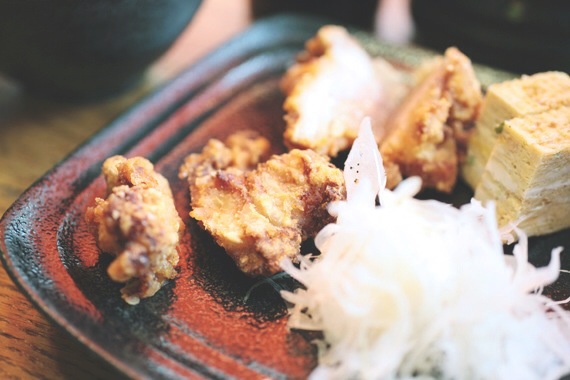 Here, the Kitsune udon, or udon with soybean paste/fried tofu with firm noodles (it seems the cook worked at Kunitoraya, hence the quality of the noodles…it all makes sense!)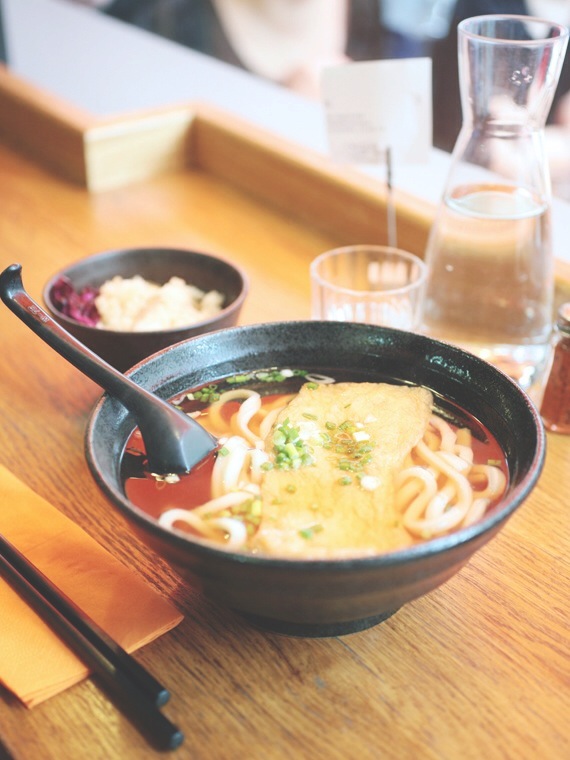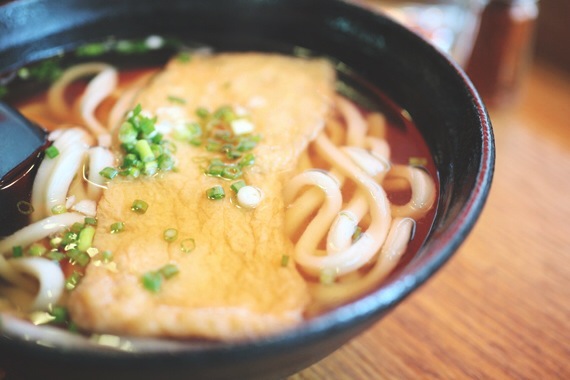 As for me, I wanted to try the kakemiso udon (udon with minced pork, miso and a poached egg) over which you pour a warm sauce. Delicious during the summer when you don't really feel like soup (although a soup version does exist, should the summer turn out to look exactly like winter … I'm not mentioning any names…).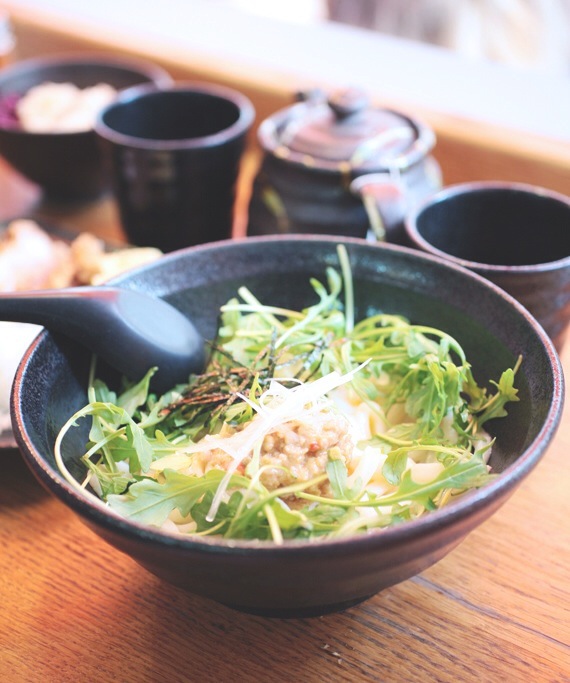 The minced pork with miso just melts in your mouth, and don't even get me started on when the runny poached egg meets the firm noodles. Gaaa! (yes, food is sexy, like the pastry-chef Christophe Michalak says). Hope you all have a great weekend, and Itadakimasu! (English translation by Bleu Marine)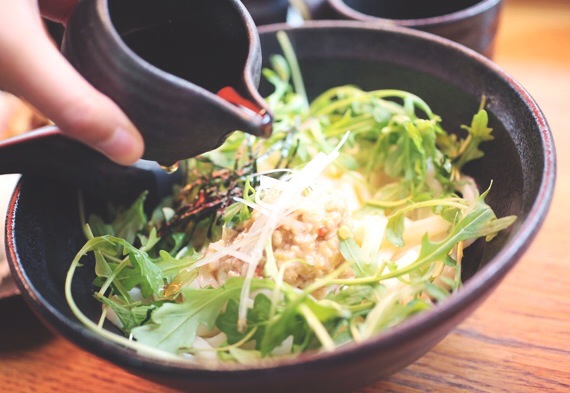 RESTAURANT SANUKIYA
9 rue d'Argenteuil
75001 PARIS
(Métro Pyramides)