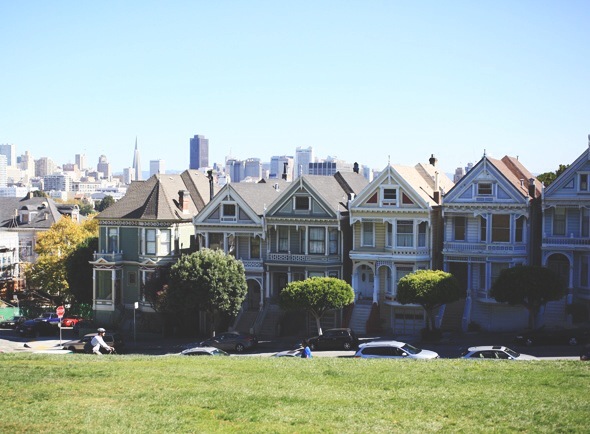 As some of you guessed, I was in the USA for a couple weeks! However, New York wasn't on the list this time: I went from Washington DC to the west coast (San Jose, San Francisco, San Diego and its vicinity, Las Vegas, LA).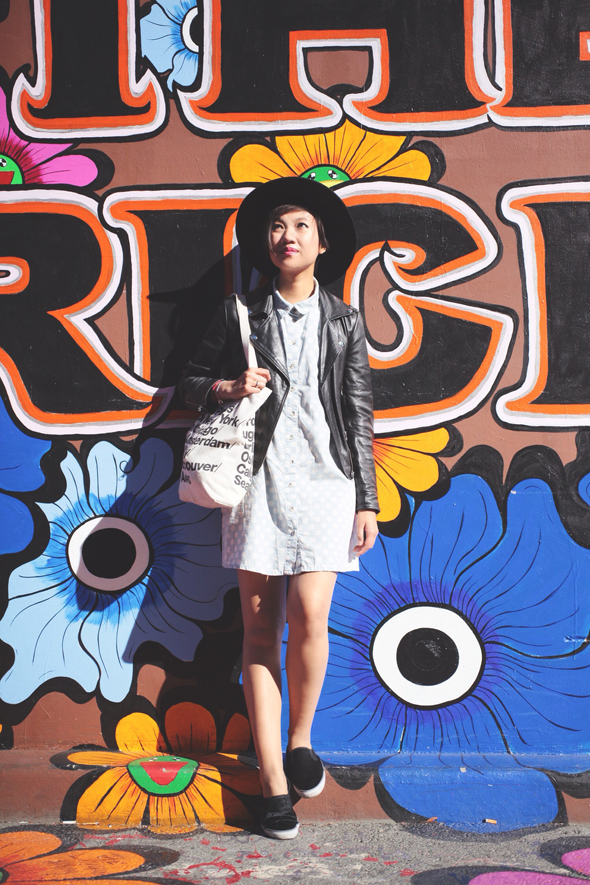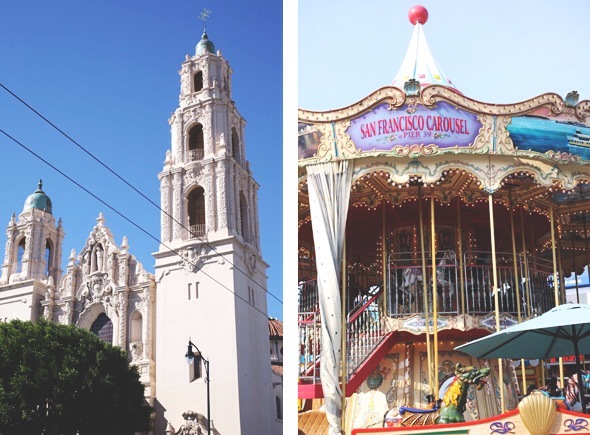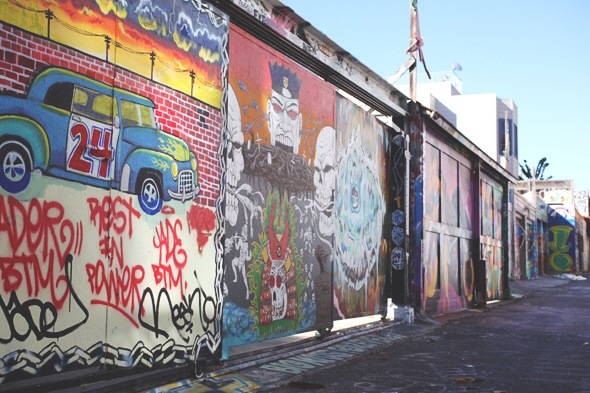 The whole point of the trip was to visit my family (which is scattered all over the USA, hence the East-West trip) but also to drive, road trip style. It's not in chronological order, but here are pictures from San Francisco (a city I had already visited in 2008, if you remember!).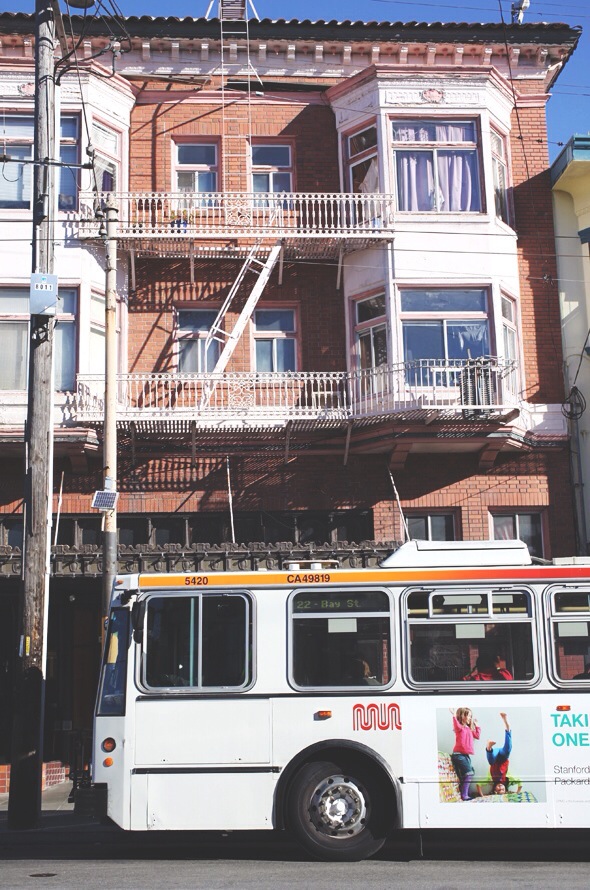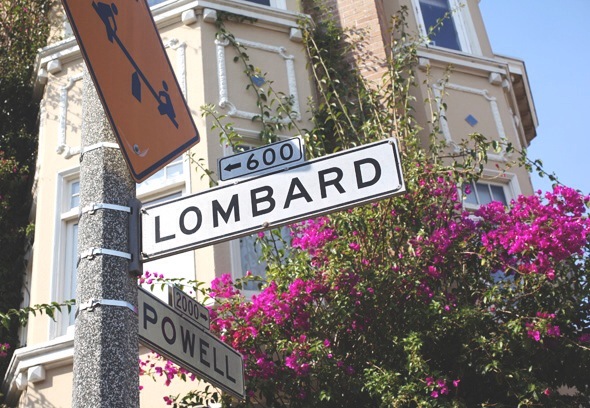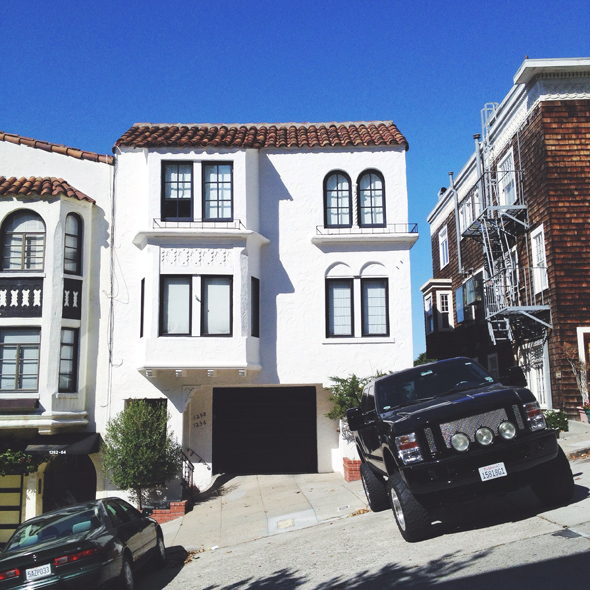 We went back to the japanese neighborhood "Japan Town" where I had gone mad last time!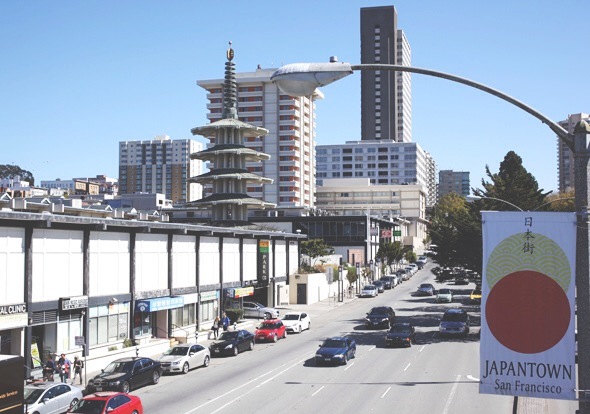 I brought back tons of ustentils, food and gadgets: the Daiso Japan store killed me! (= not at all typical of the USA, but what can I say, we never change!).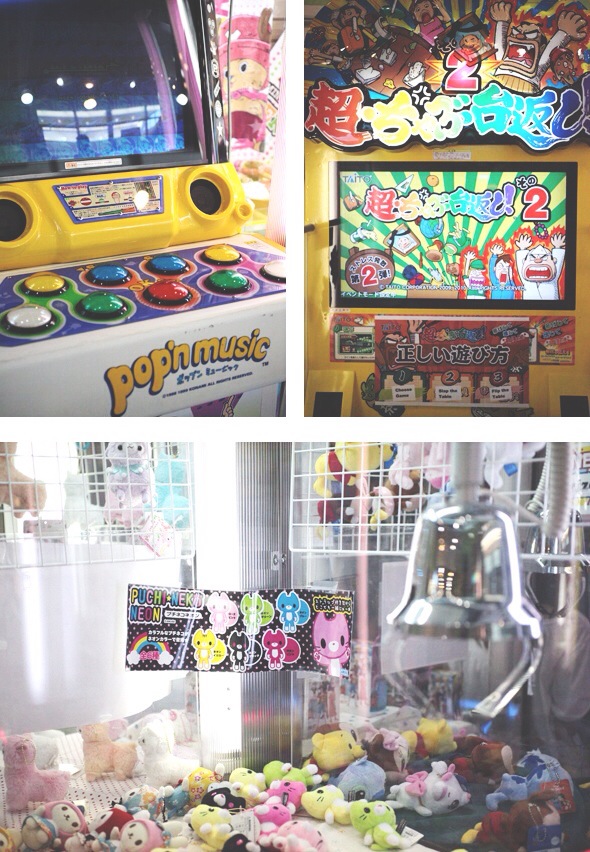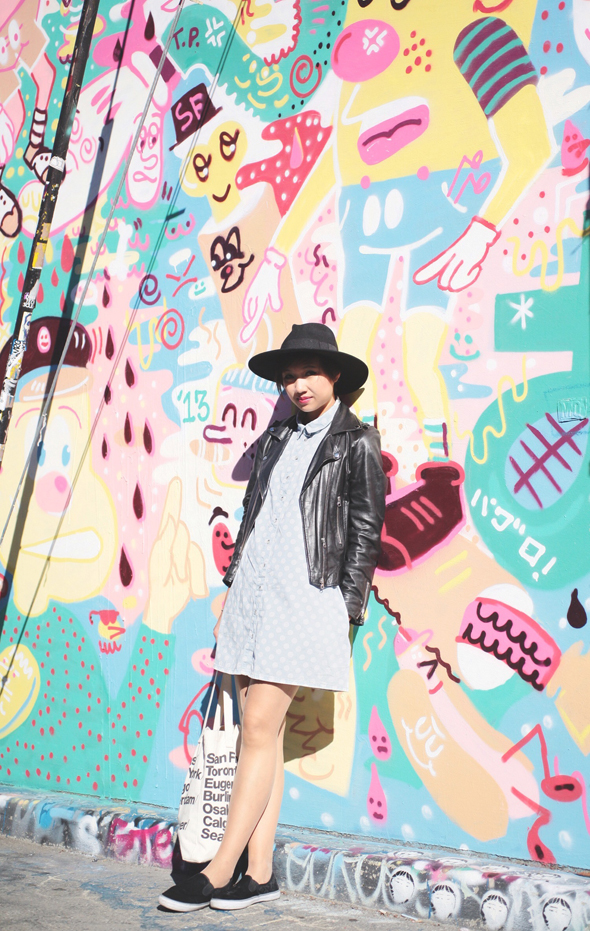 We walked through Mission District and its multicolor walls, browsed a bit in local thrift stores, eliminated 1/10 of the burgers we ate by walking up Lombard Street before regaining said 1/10 burger (or maybe even more) by eating donuts on Pier 39. Yes, yes, all the good food places are coming soon! (English translation by Bleu Marine)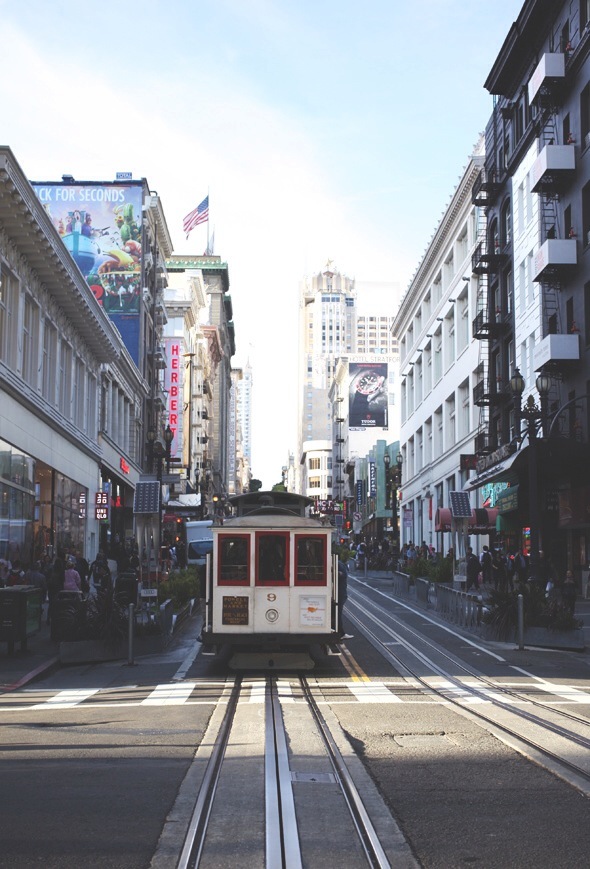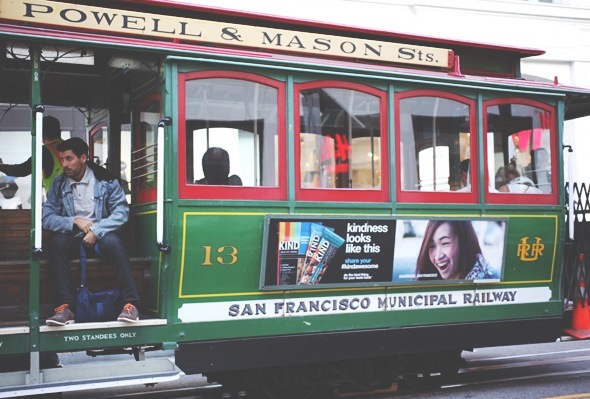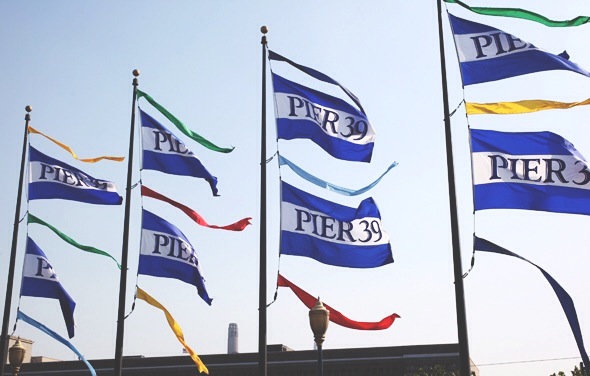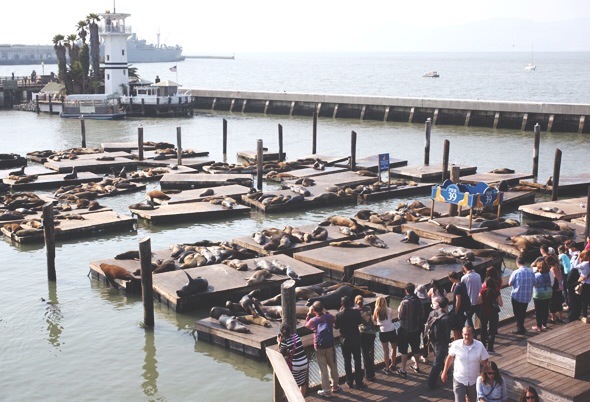 ---
My Outfit
Hat Filippo Catarzi
Biker jacket Paul & Joe sister
Dress Topshop
Slip-ons Gap (similar here)
Bag American Apparel (Séoul)