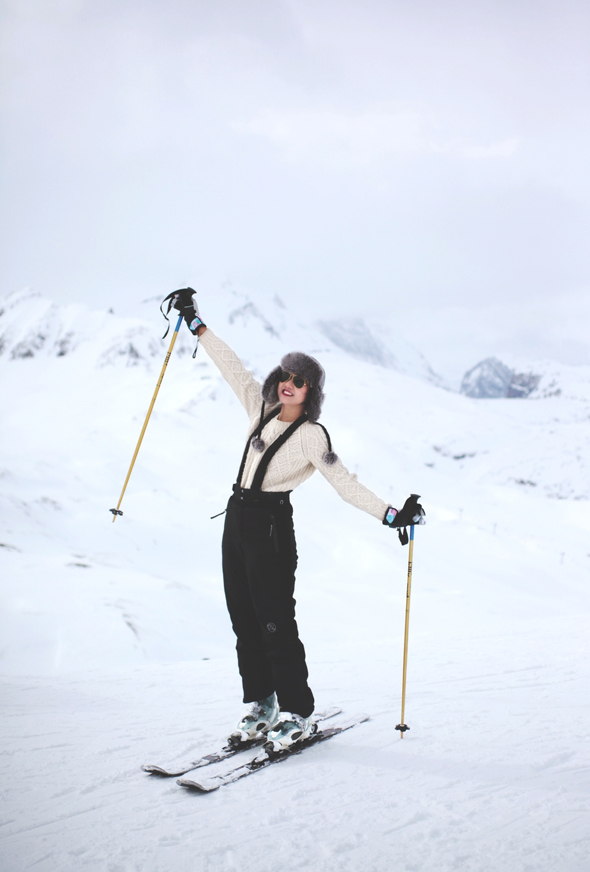 A week ago, I had the privilege of being invited to Val d'Isère with my S.O. to celebrate Valentine's Day.
You can say what you want about that day, and act jaded : "It's too commercial", "Pff, it's worthless, I celebrate Valentine's Day everyday" (Yeah yeah, right, I'd like to see proof of that!), it's still nice to mark the occasion.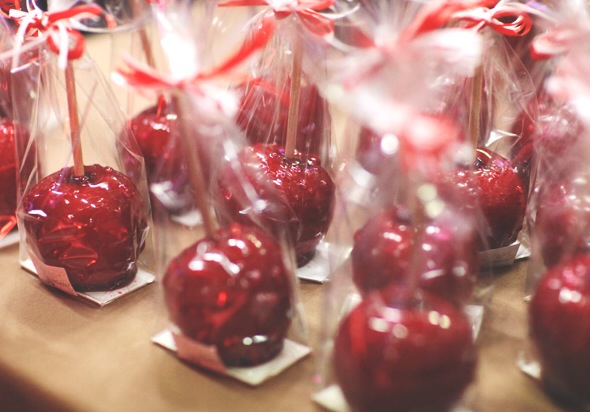 In fact, Val d'Isère Téléphériques had organized a rather unusual event for the occasion. They privatized and rearranged the cable car cabins that overlook the famous ski trail on the Bellevarde for the evening of the 14th. The cabins transformed into cosy cocoons for enamored couples.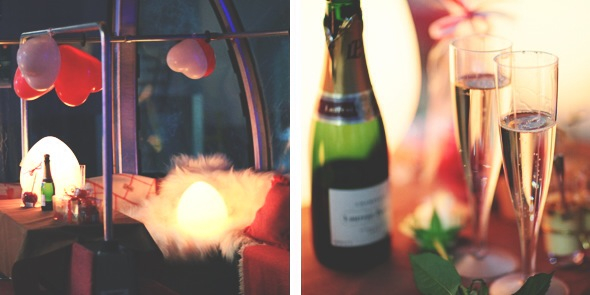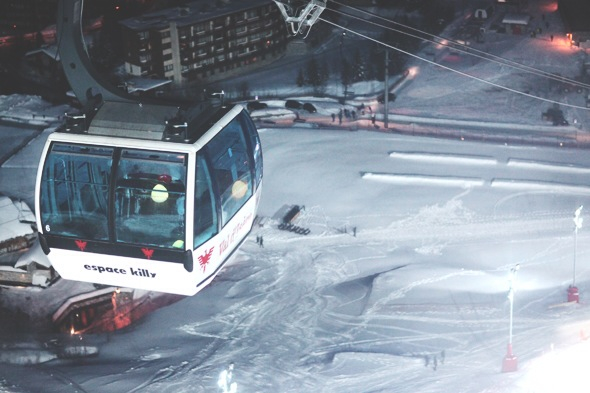 They didn't forget the hungry gourmets (that we are): there were baskets with sushi, small verrines, sweets, candied appples, fruit juices and champagne in the cabins.
The ride up is meant for two (for sharers and other "love collectors", it may have been possible to climb aboard as a group, but I decline all responsibility), and you can admire the beauty of the station and the lights of the Val d'Isère village.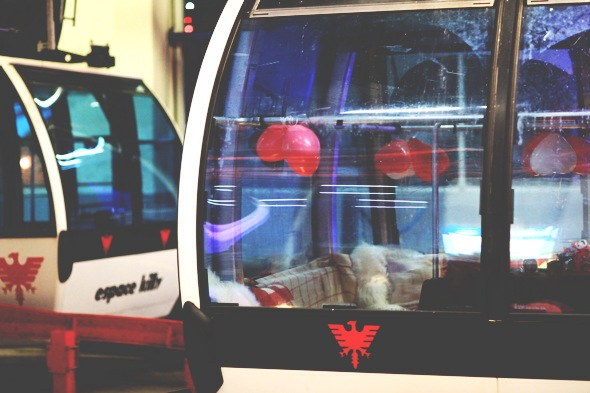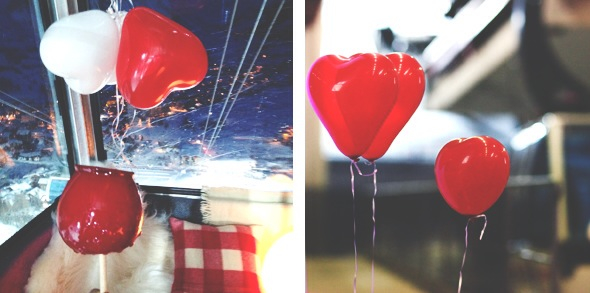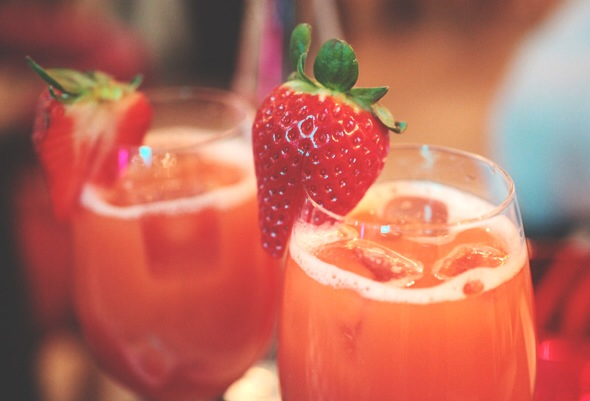 For romanticism adepts, it was not all: once at the top, an elegant musician was playing "Careless whisper" (hihi) on the saxophone (hihi), and finished off by offering us a rose (hihi). We had a good laugh; it was such a cheesy romcom moment! But I have to admit we did enjoy it and played along.
To add some more romance to it all, you are free to drop a ring in a champagne glass (or get creative and stick it in a sushi if you wish for the station's dentist to be called in for an emergency intervention) or, even more simply, admire the view on your way down, snuggled up together.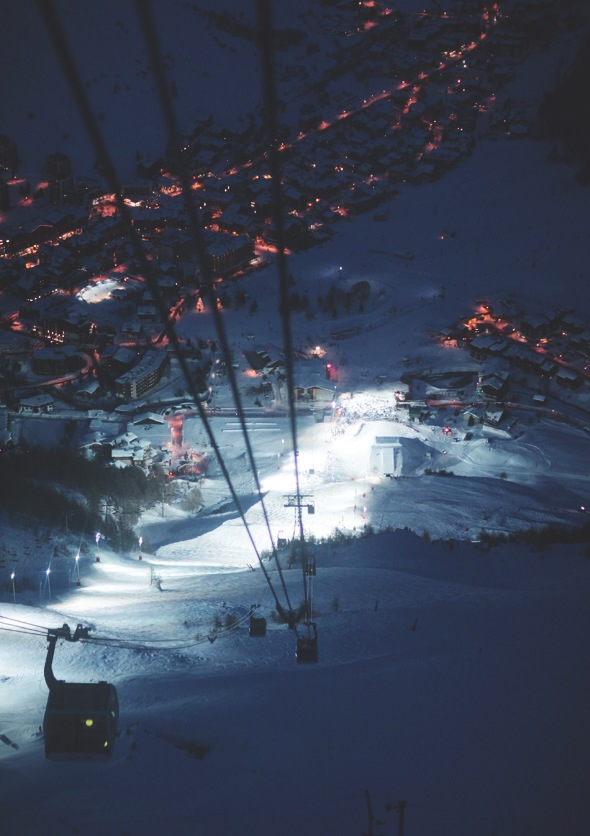 But that weekend was not only about being lovey-dovey couch potatoes in a cabin. We enjoyed some skiing! I learned how to ski during 7th and 8th grade school skiing trips, and after that I practiced on a few occasions at Lioran in Auvergne.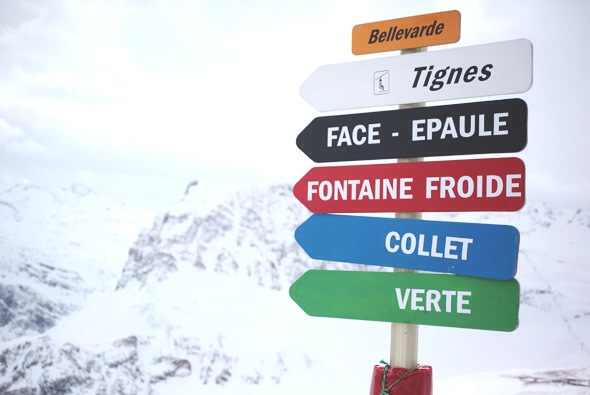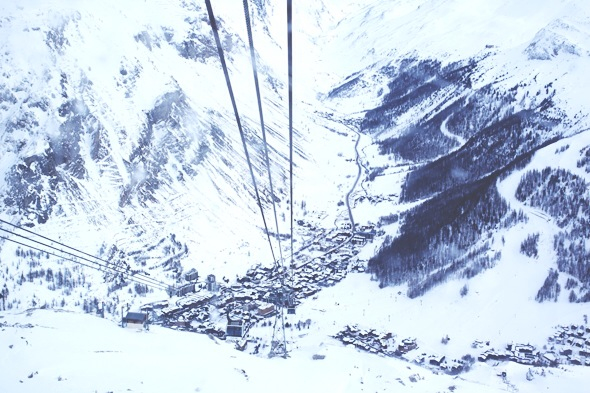 Which means that the last time I skiied was …. 10 years ago! Hence a slight apprehension…but all in all, it's like riding a bike: the reflexes come back pretty quickly! (I'm very proud of myself, I only fell over once…and I wasn't even moving, can you believe it?!).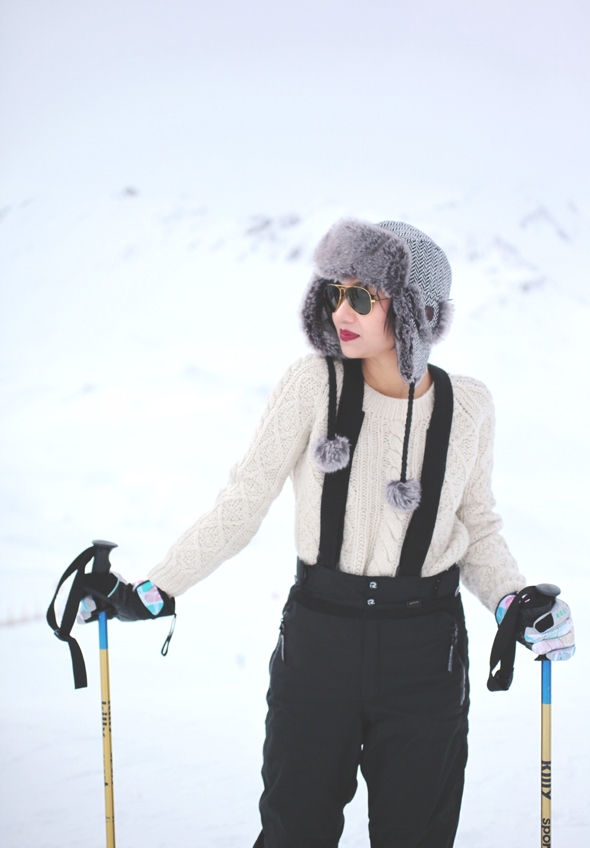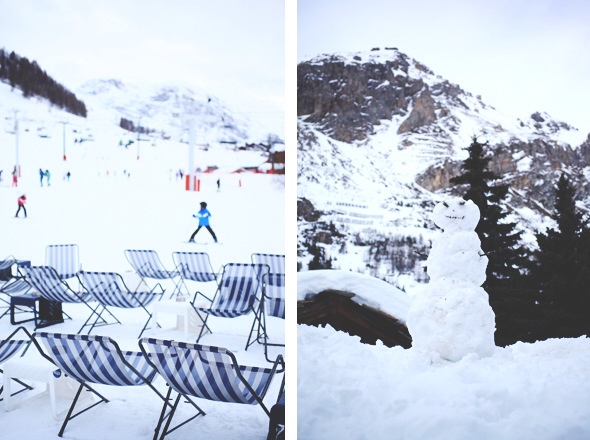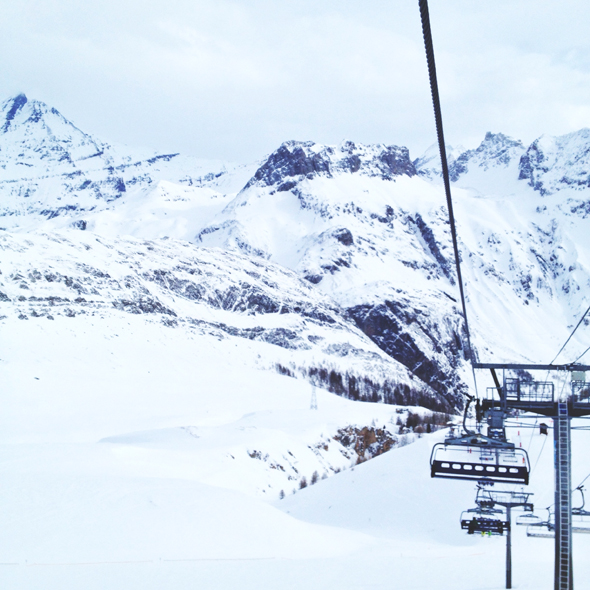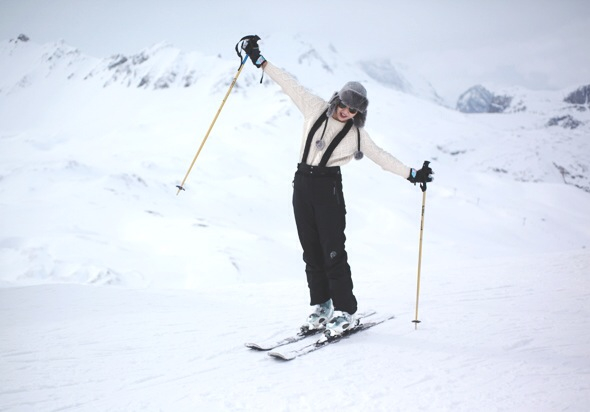 Chapka and gloves Roxy
Sweater Gérard darel
Ski suit Rossignol
Sunnies Aviator Ray Ban
Lipstick Rouge Coco "Rivoli" Chanel
Ski shoes  Isabel Marant (Haha ! looks like no ?)
I'll let you enjoy this immaculate view, that really allowed me to recharge my batteries for a weekend. I'm more of an exotic destinations kind of person, I never thought I could be this charmed by these winter-mountain-holidays.
And I have a couple of really great food addresses to tell you about … all that fresh mountain air is bound to make you really hungry!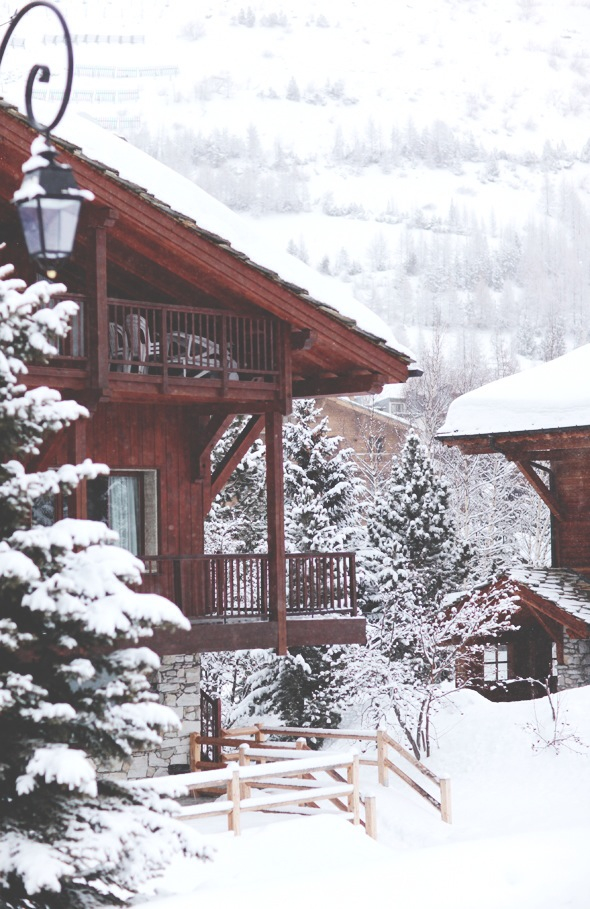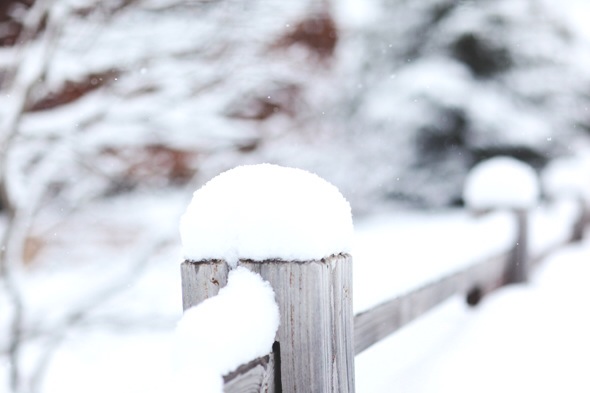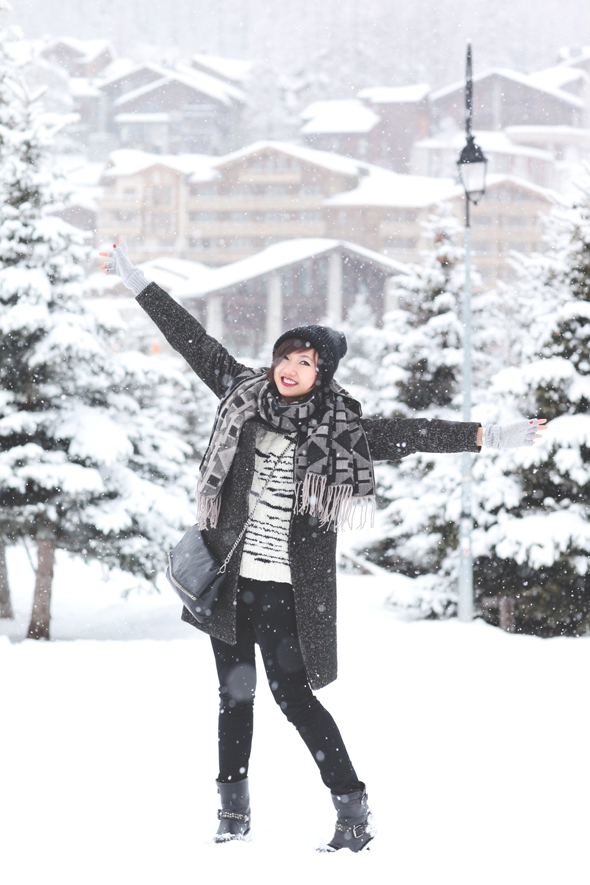 Beanie Topshop
Scarf Urban Outfitters
Coat H&M
Sweater Iro
Bag Balmain
Slim MIH Jeans
Biker boots Ash

Anyway, if that sort of snowy mountaintop atmosphere, skiing and whatnot are totally your thing, I couldn't but recommend that you follow the upcoming blog posts very closely. For maybe, just maybe in a little while, you might be the one who will be sending me a postcard from Val d'Isère … he he … TO BE CONTINUED ….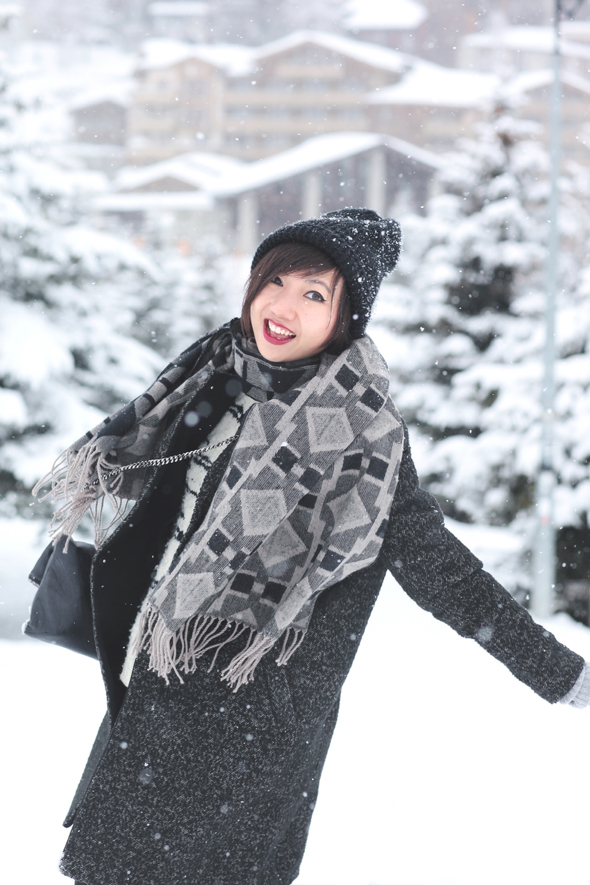 PS: A huge thank you to Valérie and Vincent of Val d'Isère Téléphériques, for organizing this perfect week-end with such panache, passion and talent. Thank you Lauranne and the whole Val d'Isère Tourist Office team for the great welcome and being such sweethearts, thank you Jean-Pierre our ski pole guru, thank you Maison Chevallot, for treating us to such great food in the "love cabins" (but also for the unbearable temptation all weekend long) and thank you to all the people we met during our stay that made this weekend such a pleasant one and warmed our hearts. Love love! (English translation by Bleu Marine)