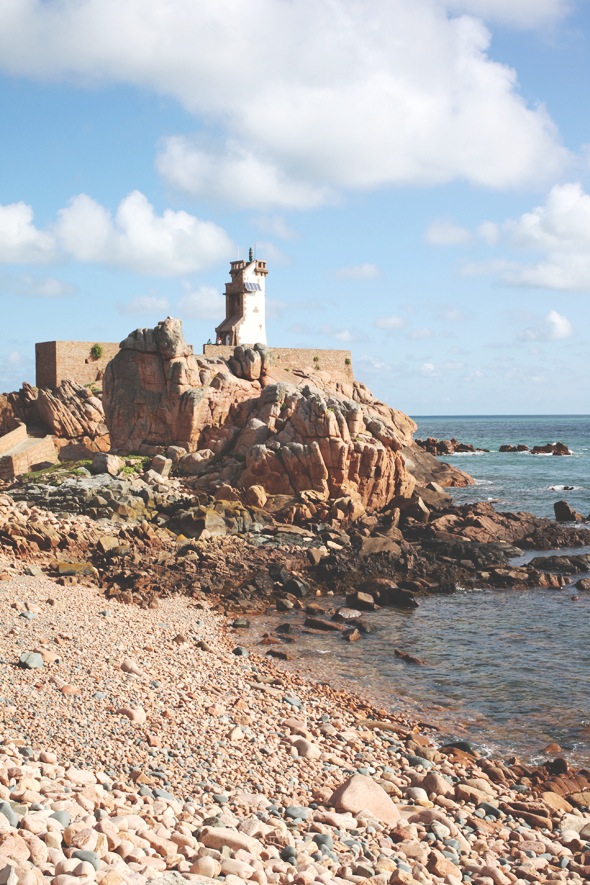 Le Phare du Paon
I have already been able to admire some parts of Britanny in the past but I feel like one life is not enough to discover it all! I made the most of this long week-end of the 15th of August to visit the island of Bréhat.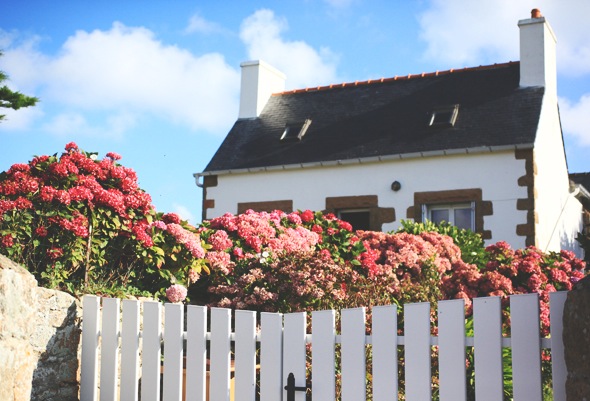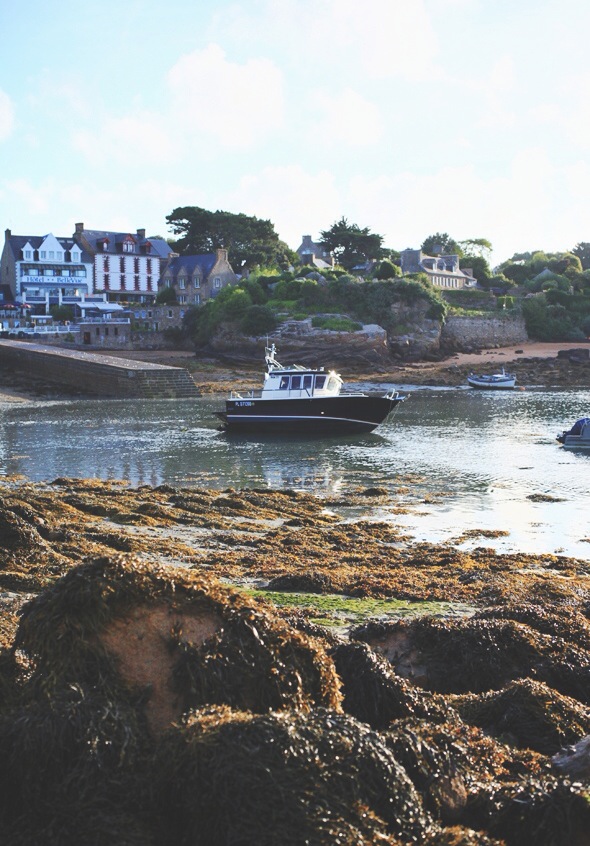 Port-Clos
I had already heard of it but I didn't realise how much this island was charming and uplifting for real.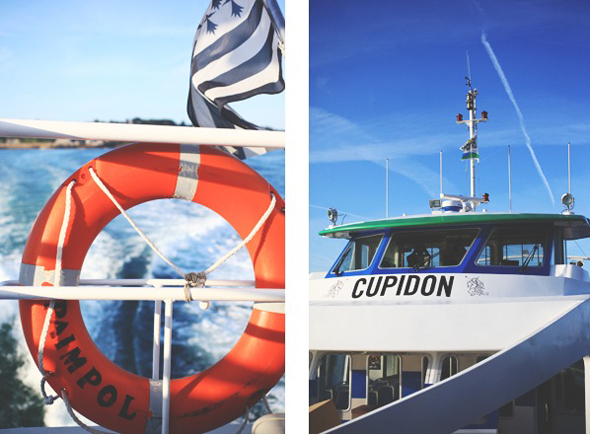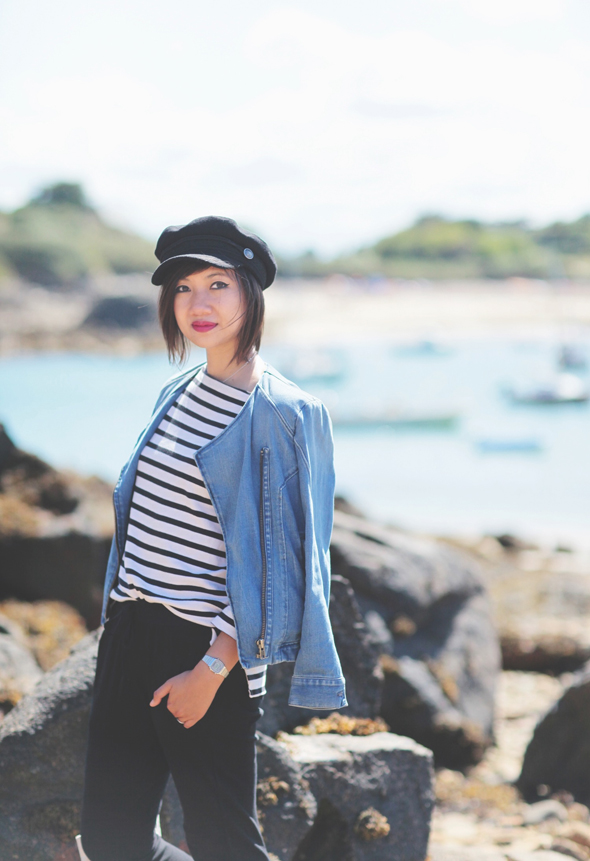 We set off early morning in Ploubazlanec on a speedboat to board the island. When you're there you can choose to walk or ride a bike.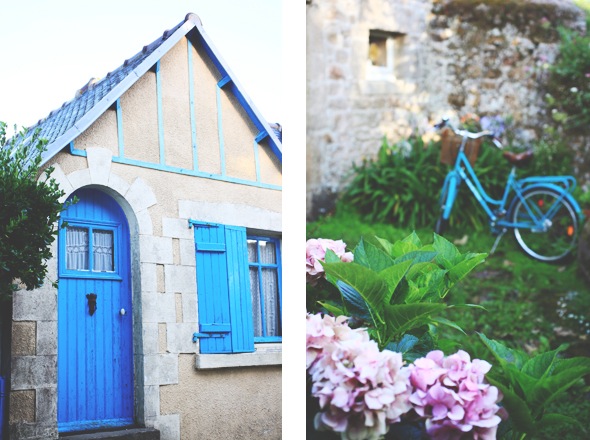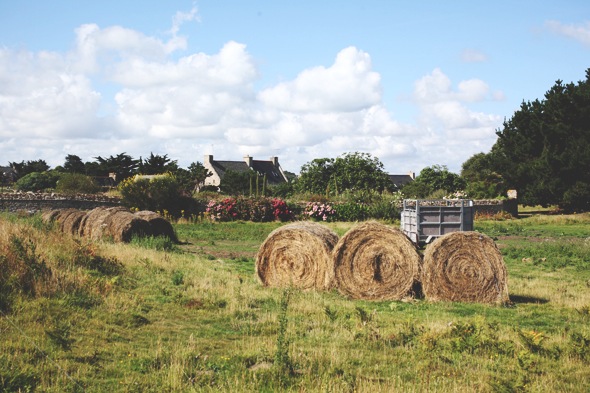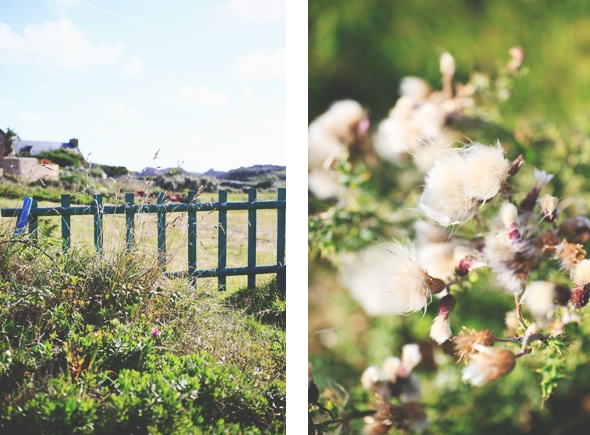 We hesitated but in the end we chose our good old fashioned legs as it would be more practical to take pictures and we didn't regret it in the end: we could easily walk around the island by foot in a day.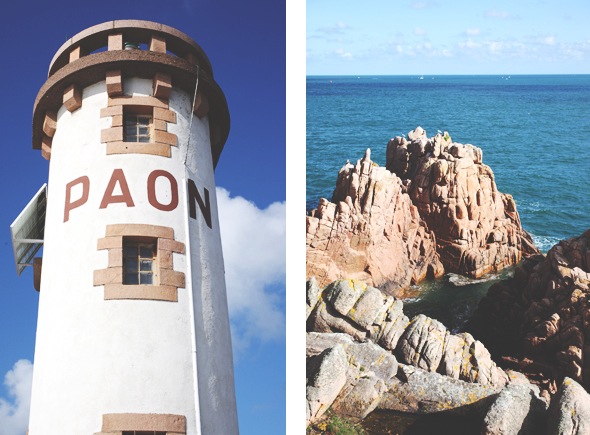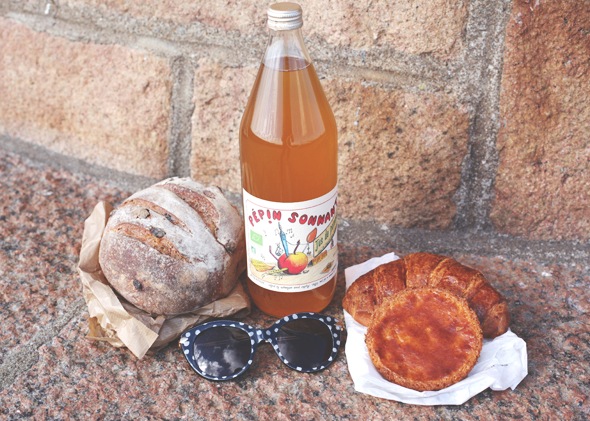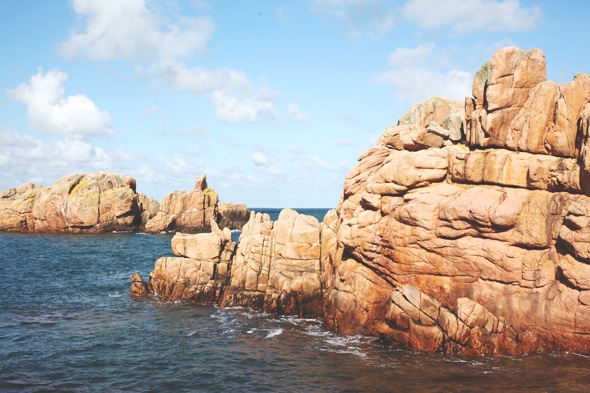 Delicious craquants de Bréhat from the island grocery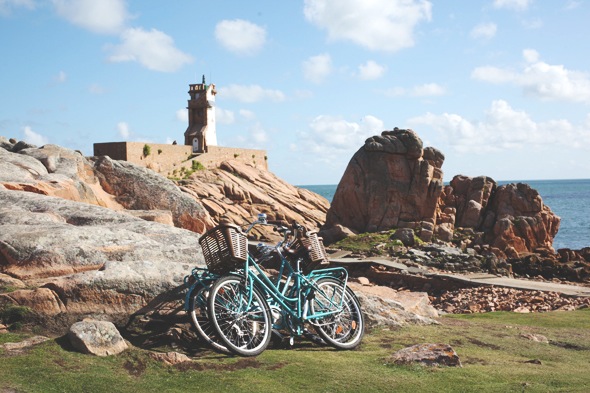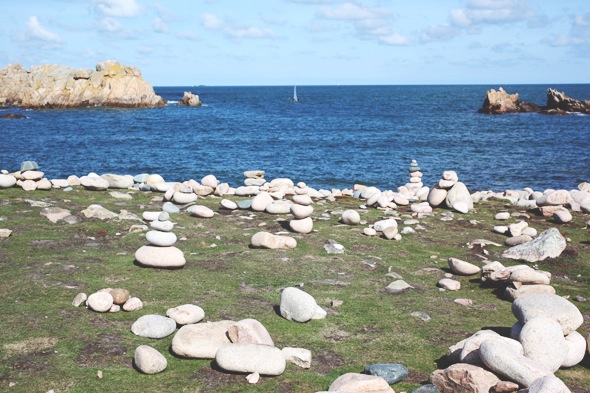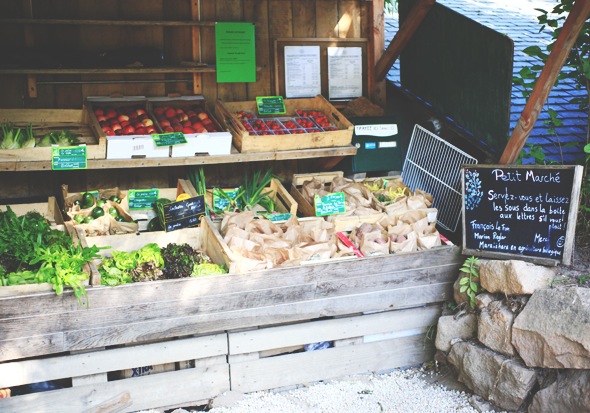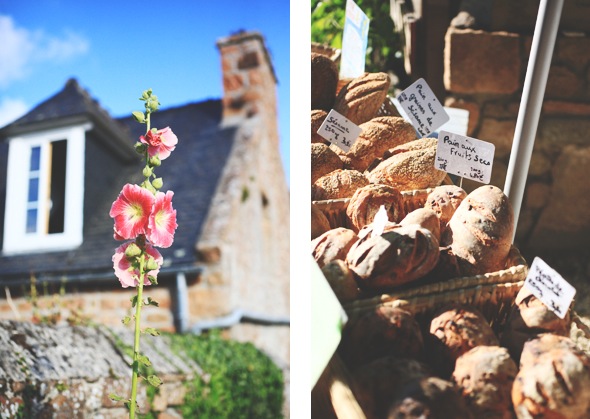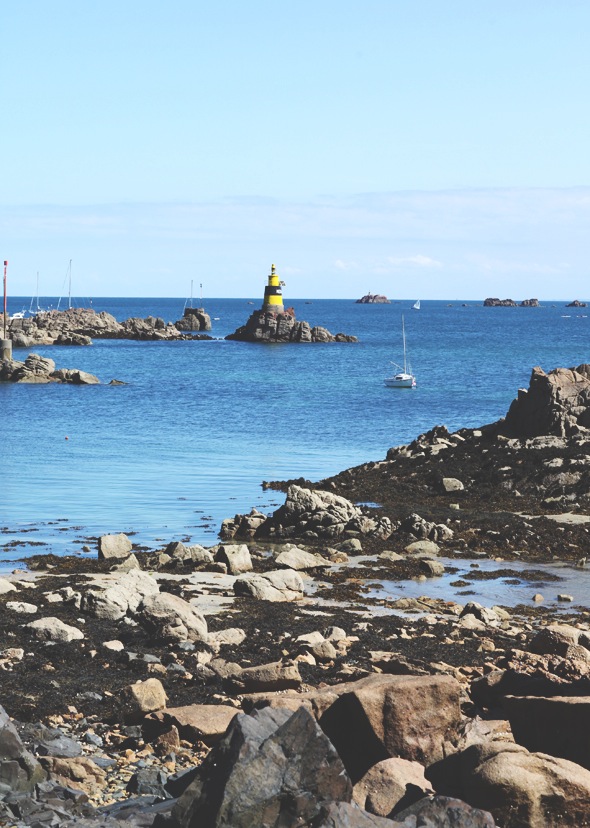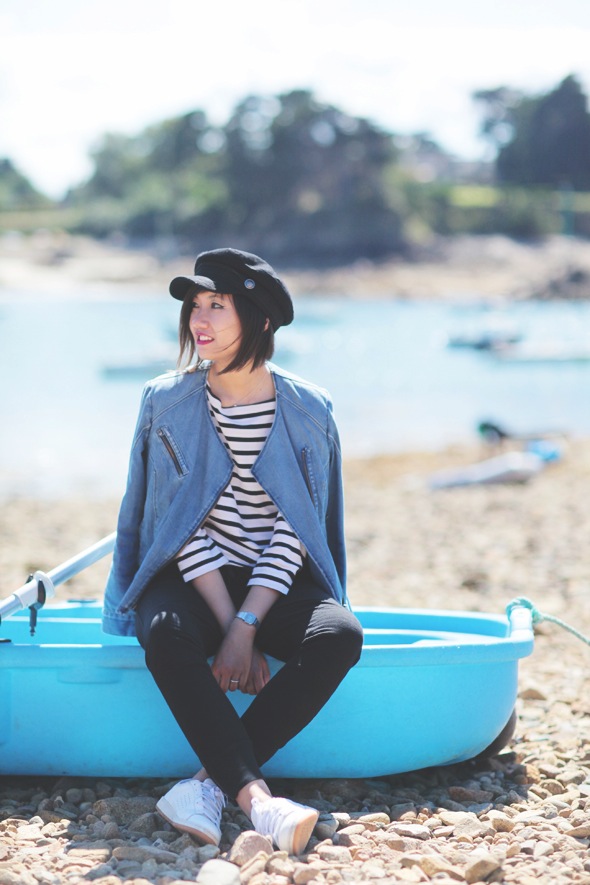 Every inch has charm: the little houses beautifully ornate with flowers, the tiny but lively hamlet, the fruit and veg market where trust is king (you choose whatever you want and leave the money under the box), the "Phare du Paon ("the lighthouse of the peacock") built on pink granite…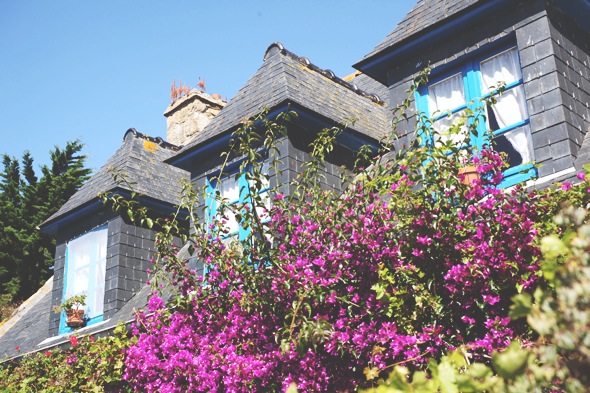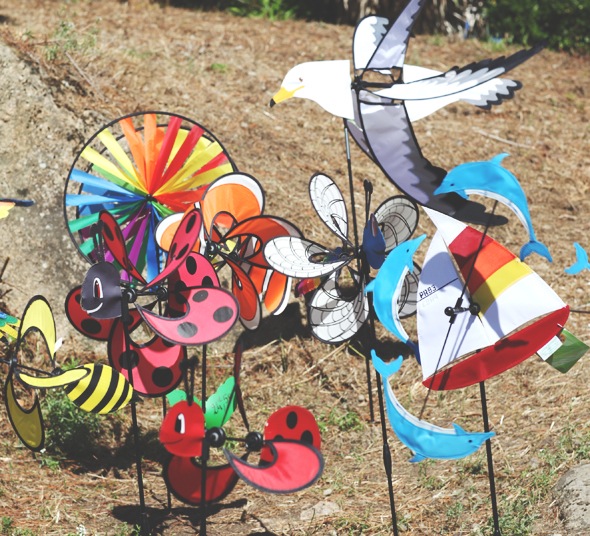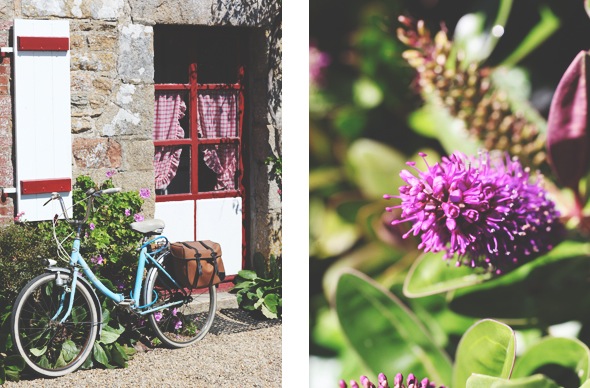 … And especially this luxurious and exotic vegetation: this is why we call it rightfully "the island of flowers"!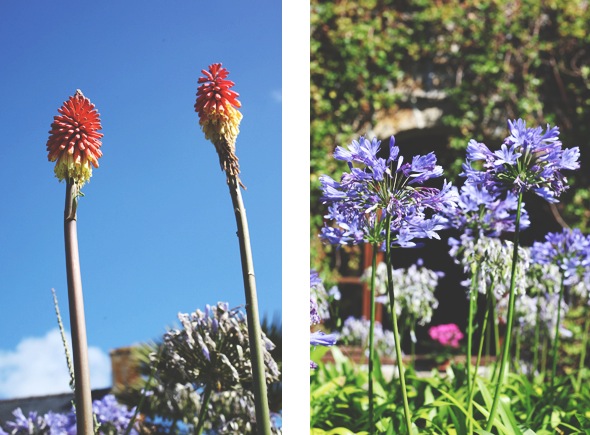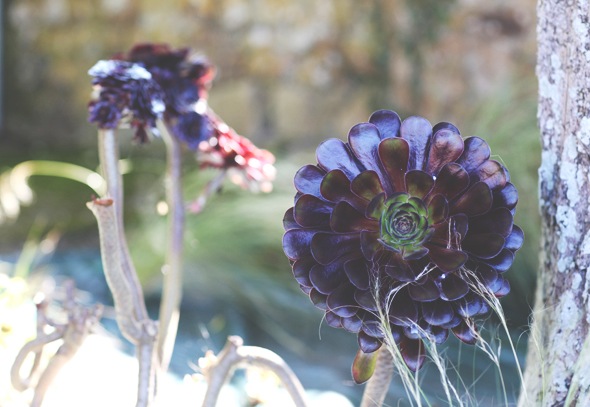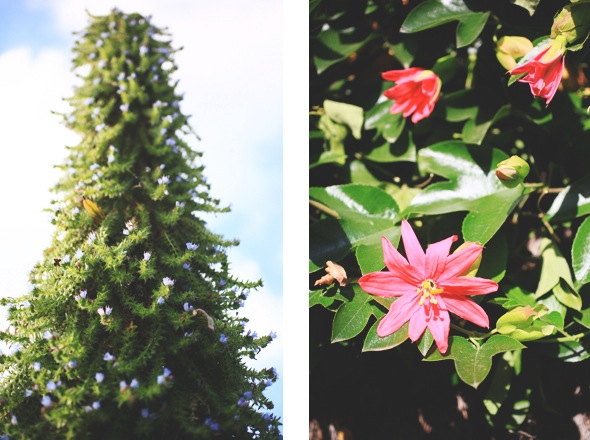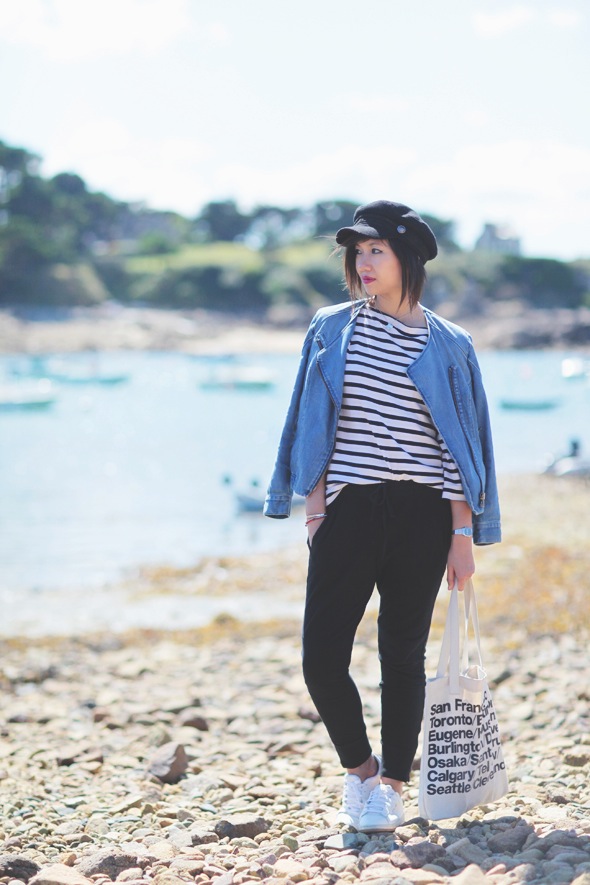 I had chosen to wear for the day an outfit with 100% comfort and 100% cliché consisting of a sailors top and a pair of jogpants: perfect to taste the 'Bréhatine' sweetness of living.(English translation by TradIsa)
Cap H&M
Breton shirt By Malene Birger
Denim jacket Helmut
Jogpants Soft Grey
Bag American Apparel
Sneakers Le Coq Sportif
Sunnies Lolita Lempicka
---
My Outfit
Cap H&M
Breton shirt By Malene Birger
Denim jacket Helmut
Jogpants Soft Grey
Bag American Apparel
Sneakers Le Coq Sportif
Sunnies Lolita Lempicka