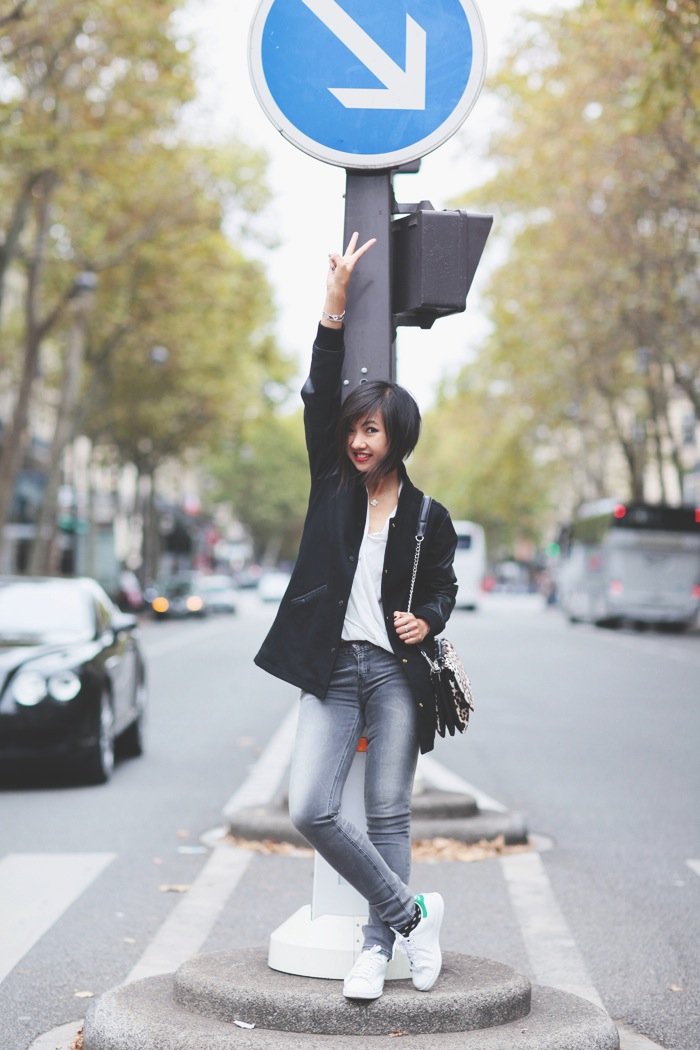 We all share some history with Levi's, as you may have noticed in their recent #LiveInLevis campaign.
On my part, a couple of years back, I discovered the "butt lift" properties of the 501 – a great asset (pun not intended) if you're about to be called up to the front of the classroom for a surprise school test.
Nowadays, I alternate between a pair of vintage 501 shorts and a mishandled pair of 571 slim fit (the'yre all torn up, but I love them). In any case, Levi's has been with me for a long time.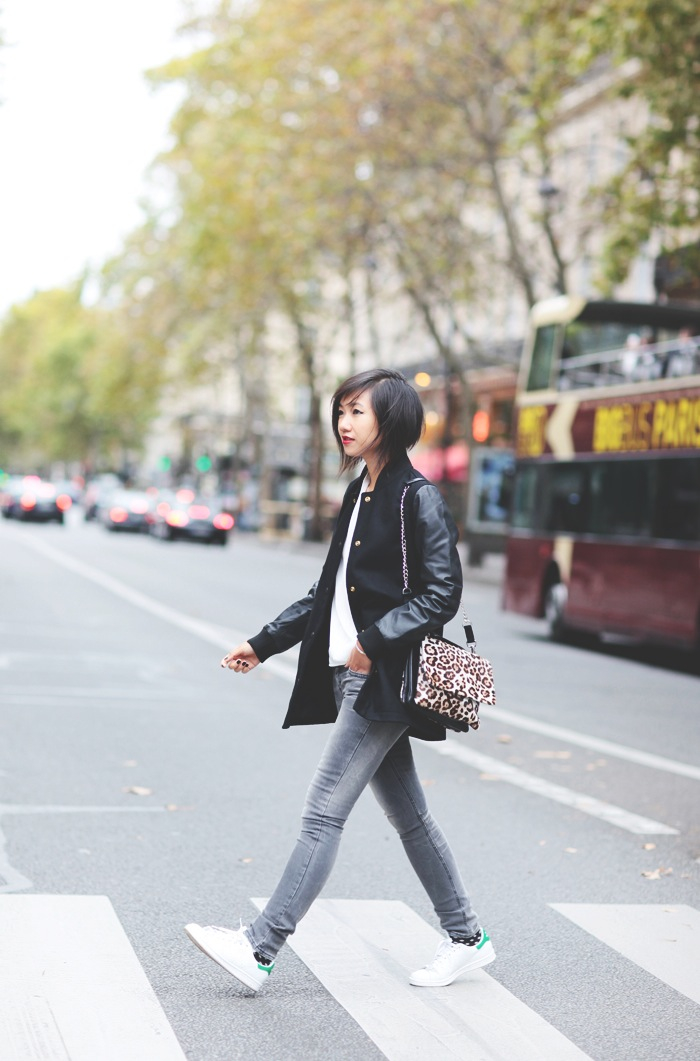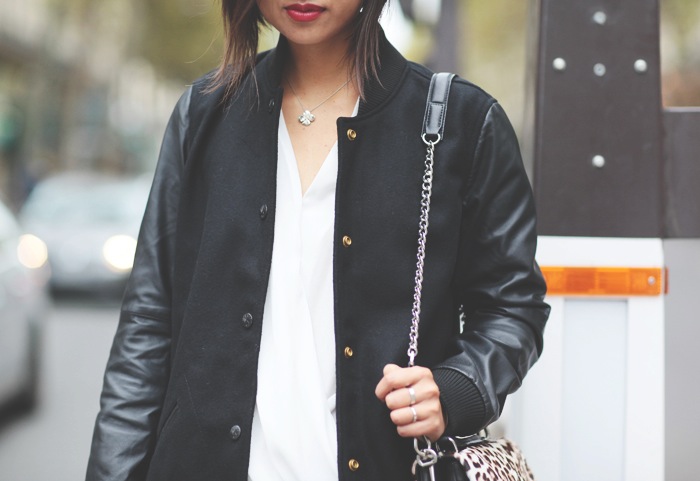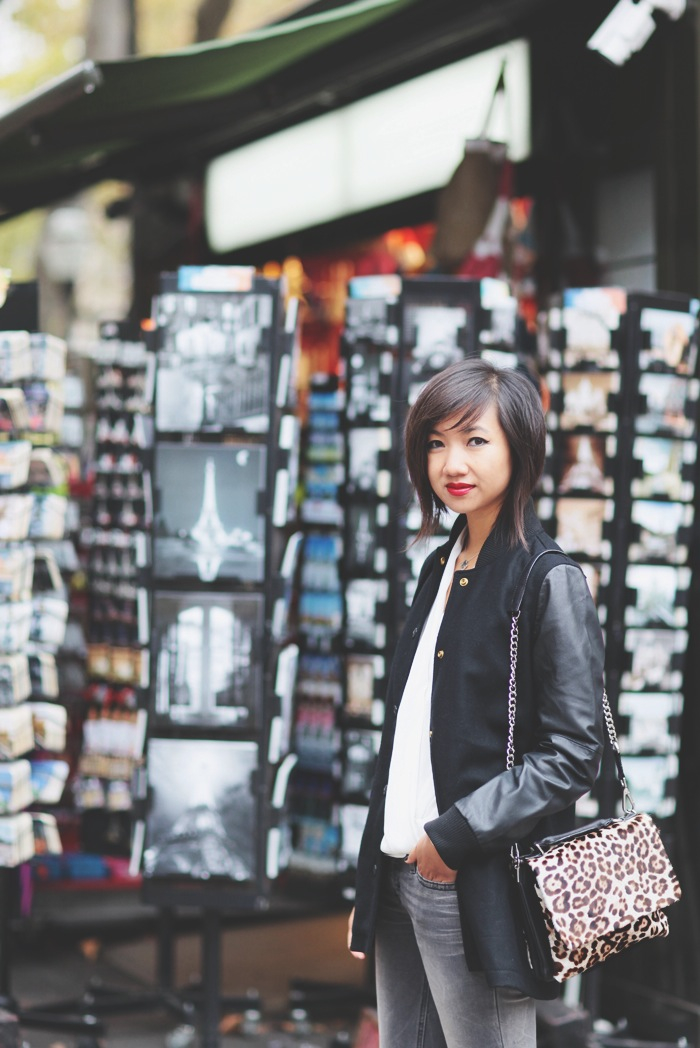 As a tribute to this iconic brand, I created a look that's 100% me, that I can move around and live in on a daily basis. I won't give up either fashion or comfort, you know me!
So I chose a slim fit pair from the "Revel" collection – it's ultra stretch, with a new "elongating-shaping" technology, a revival of the "butt lift" jeans I was talking about above….with more comfort! I paired it with this Teddy style coat, for an urban back to school look.
Come on! Let's head off to new adventures! (Well ok, picking out postcards is probably not the most dangerous and adventurous activity on earth, but you never know what could happen next …. tatataaaaaaaaa! * Indiana Jones music)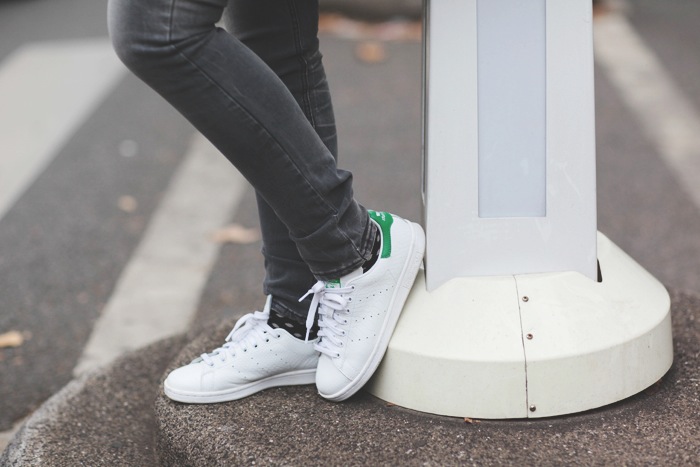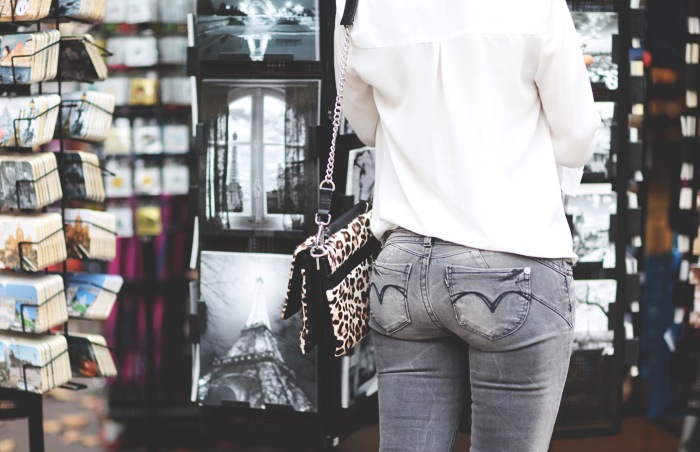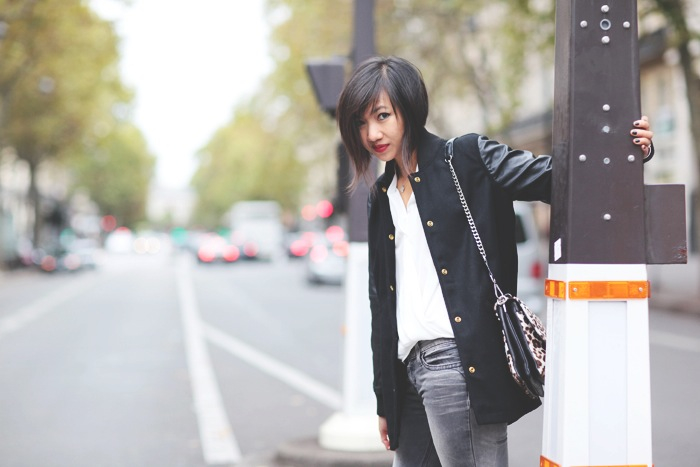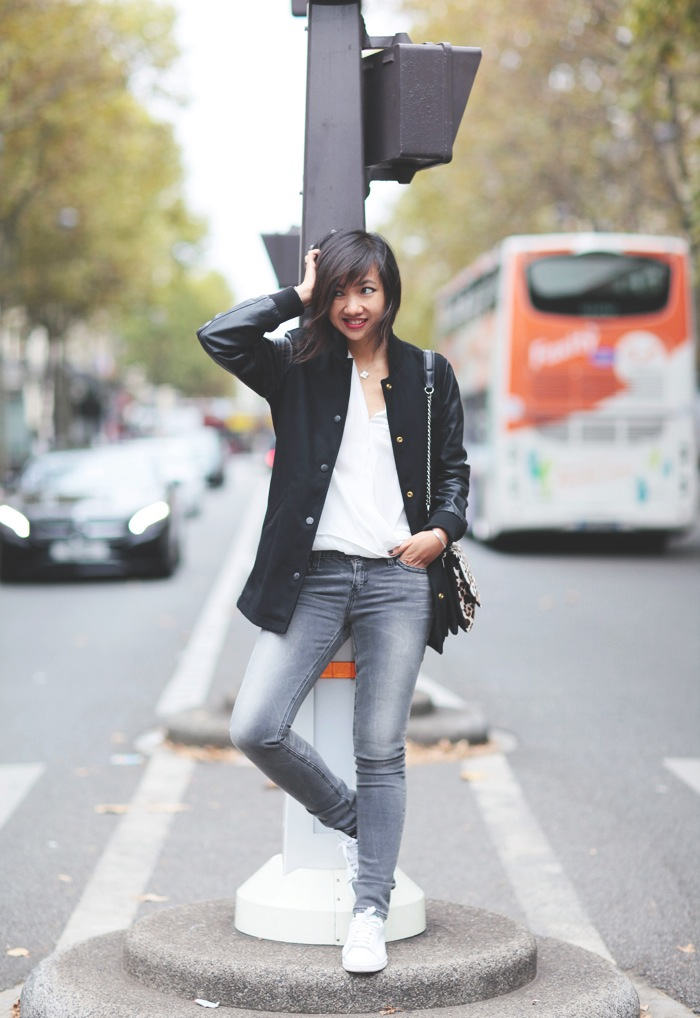 You can also share your experience or other favorite-levi's-related stories by using the #LiveInLevis hashtag, and maybe you'll be picked out and showcased on their website or the @levis_fr Instagram account.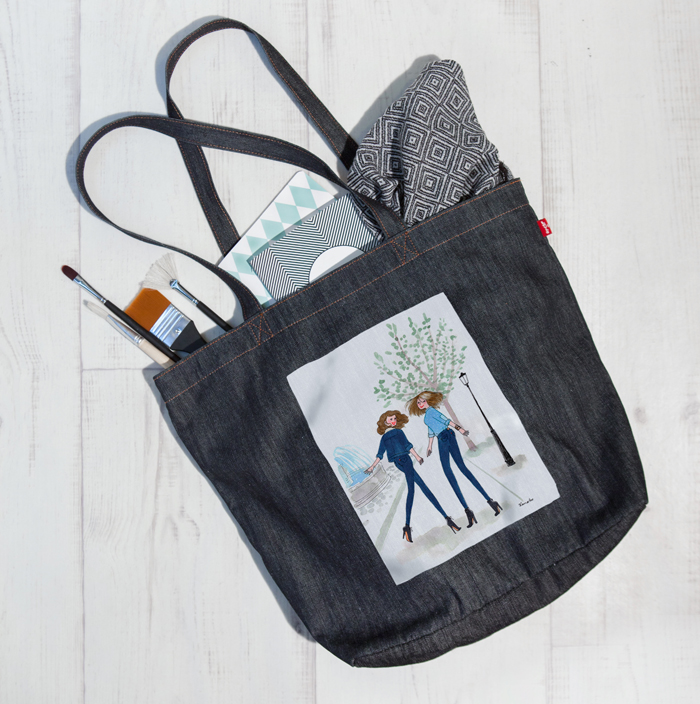 Bag Photo credit : Levi's
PS: From November 6th to 22nd, a tote bag, illustrated by the famous Kanako will be given for free with every purchase of at least 130€. You'll find the list of participating shops here. It's an even prettier way to live in Levi's! (This post was published in cooperation with Levi's). (English translation by Bleu Marine)

---
My Outfit
Varsity jacket Levi's
Slim jeans "Demi curve Skinny" Revel Levi's
Shirt Topshop
Bag Kurt Geiger (already seen here)
Socks Tabio
Nailpolish « 902 Bar » Dior
Sneakers Stan Smith Adidas