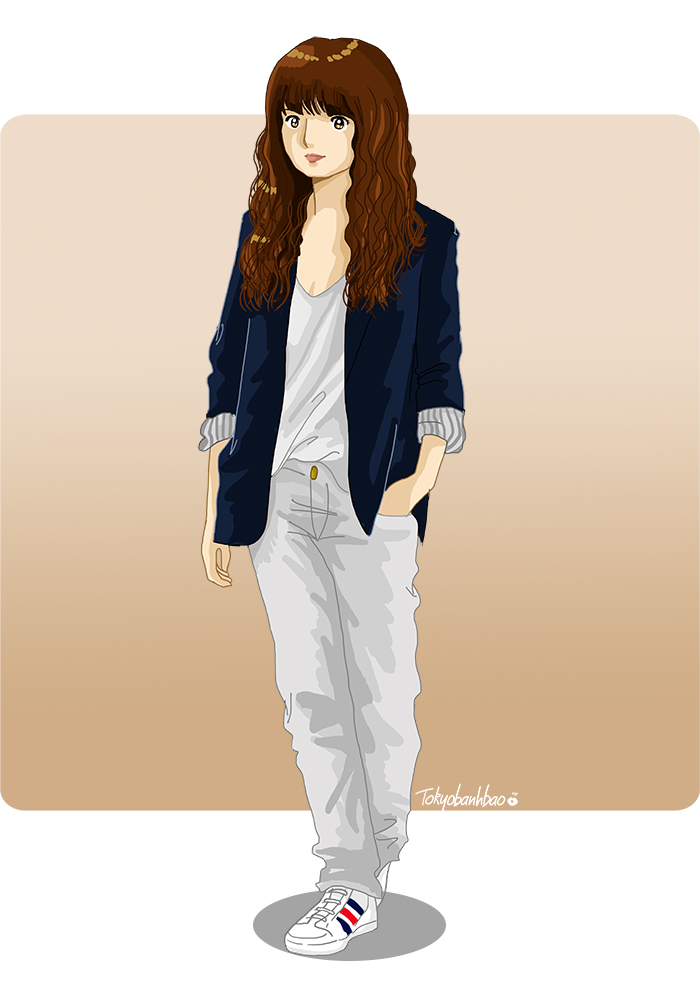 It's the return of the "She's got the look" column, the first of the year ! This time you know the idea, you need to guess what is hiding behind this silhouette : a on point look, a masculine style "couldn'tcareless" perfect with messy hair.
It isn't a blogger but you must have seen her pop up on street style sites or elsewhere. So? What do you think? (English translation by TradIsa)
Edit (15/2/2 8.28 am) : The answer was Caroline de Maigret : congrats to all of you : the first to find the answer was Élodie ! Have a nice week !