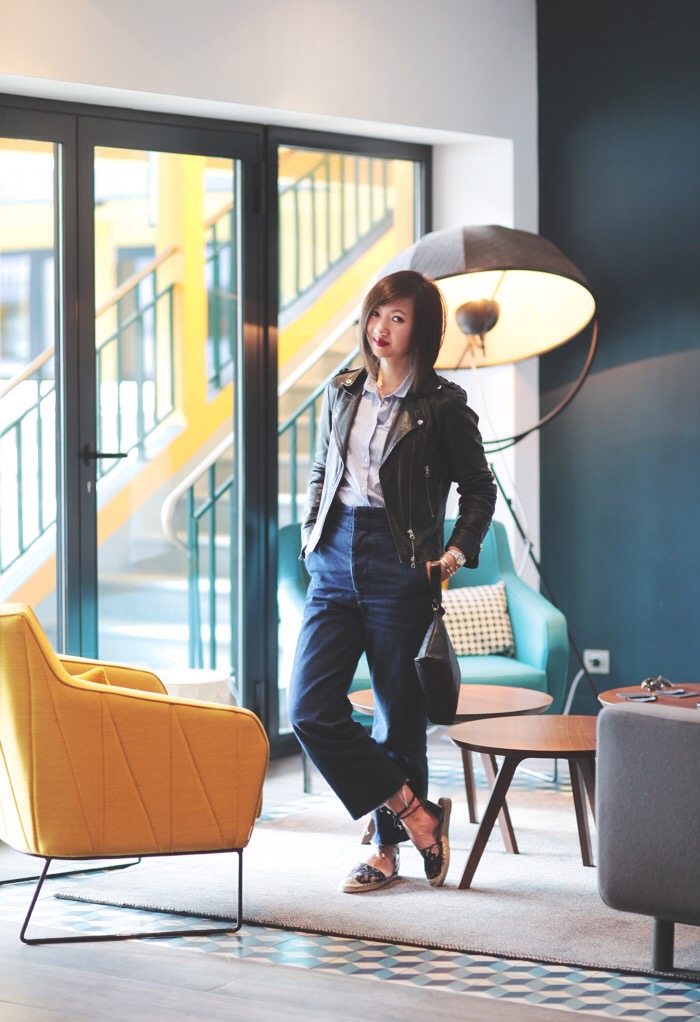 Here I am, for the fourth time, with these unidentified jeans which in the end your minds must have quite well identified. A new outfit a little bit more rock, because lately the weather has let me worn my favorite biker jacket!… and the espadrilles! They are different from the last time but have their own charm: for the woman touch, a thin Valentino style lace… and as icing on the cake, comfy.
We took the pictures at the Piscine Molitor, when Alix, our hubbies, and myself went there a weekend for a drink. I was quite curious to visit this place because I have heard a lot about it online. The renovation is pretty well done (you will easily find pictures of the pool on the Internet).
This time, I wanted to show you a glimpse of the cosy inside decoration… so comfy that one of us almost nodded off on the couch (but I will keep the name silent).