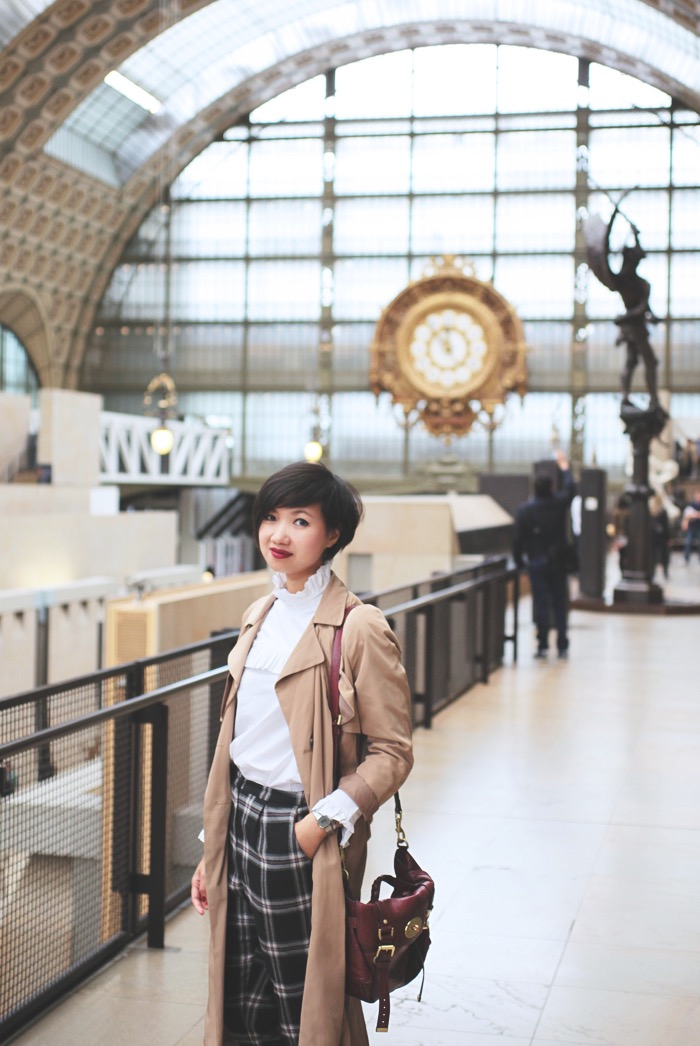 Alexa Chung did it again! You may have seen a number of looks on the Internet with this "Harry" blouse, redesigned by our dear Alexa as part of her collaboration with Marks&Spencer called #ArchiveByAlexa : it's my turn to show you my version!
I got the (Harry) blouse

I spotted quite a few nice items in this collection but the Victorian blouse "Harry" was my ultimate target. I must admit that it's not very easy to put on (I would have preferred snap fasteners in the back but… the final rendering would have been very different: we can't have everything).
However, I enjoyed wearing it last week, during a new museum marathon day with my friend Candice.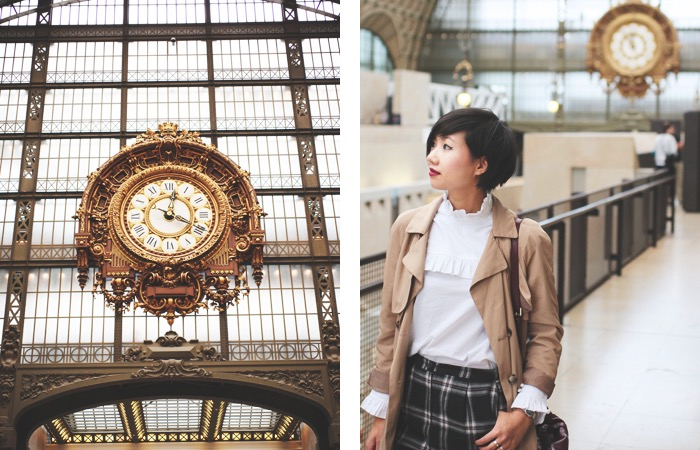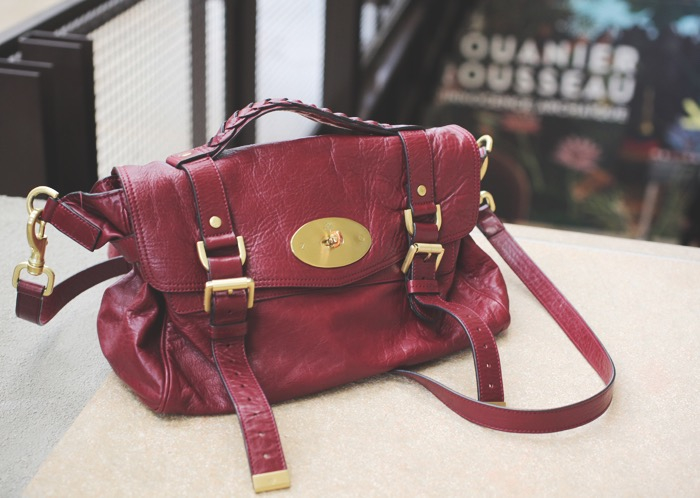 I realised when I got out of my house that I was "Totally British" from head to toe with a double dose of Alexa! I hadn't really thought about it but it seems like the British harmony came out by itself.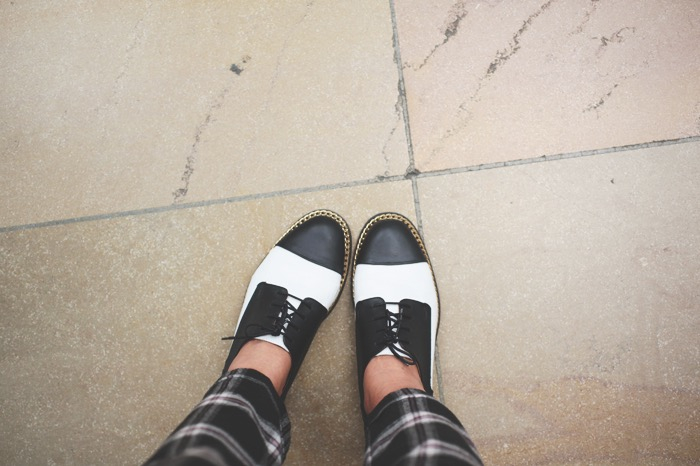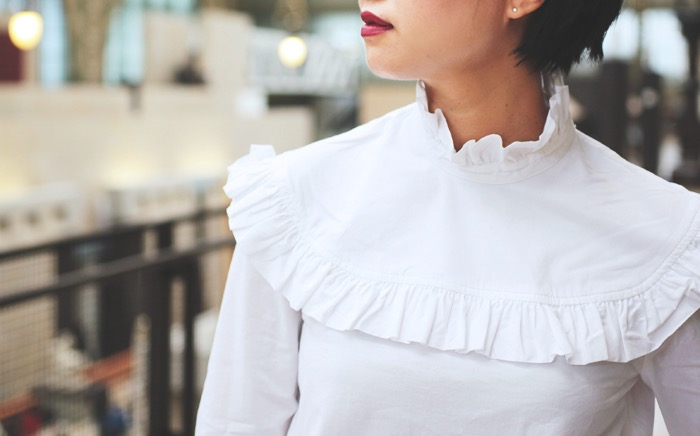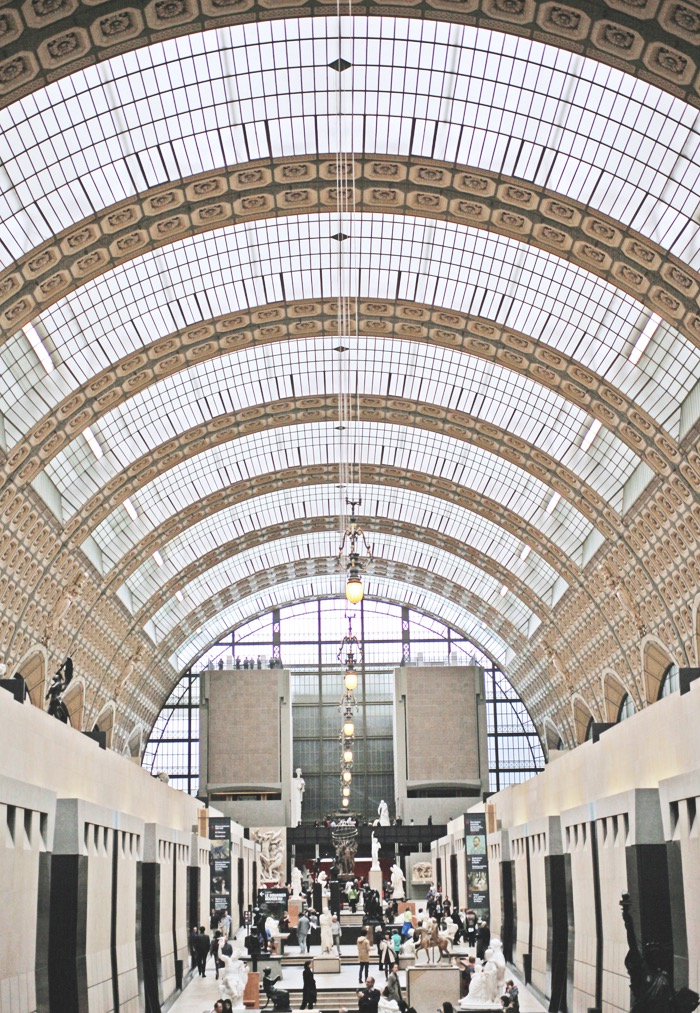 The Musée d'Orsay
So here is how I was dressed up to admire the Douanier Rousseau exhibition at The Musée D'Orsay (forbidden to take pictures inside the exhibition but I highly recommend you to go if you like the colourful, exotic and finely detailed paintings from this dear Henri Rousseau).
Well, I was saying that I didn't have much rustling clothes in my closet, but I think I've started contradicting myself. (English translation by Quiterie)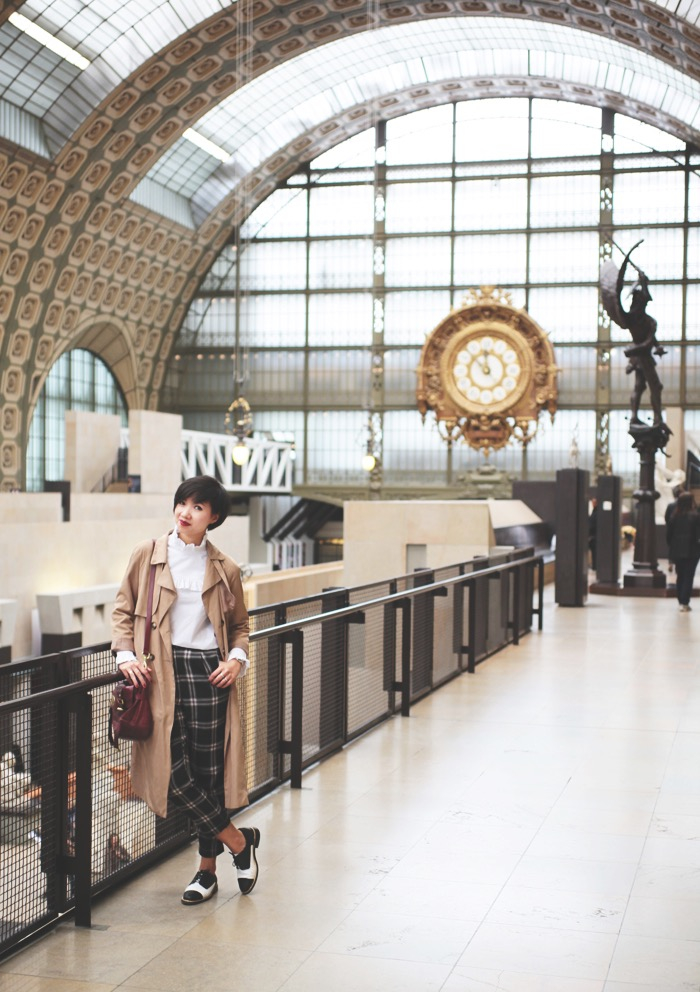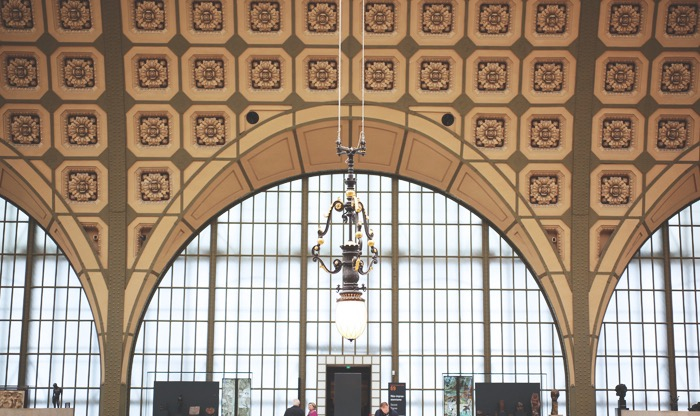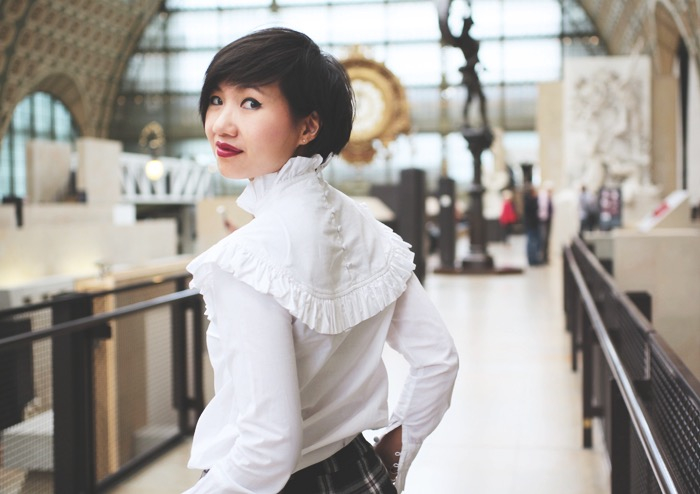 Merci ma Babe pour les photos de look ! <3