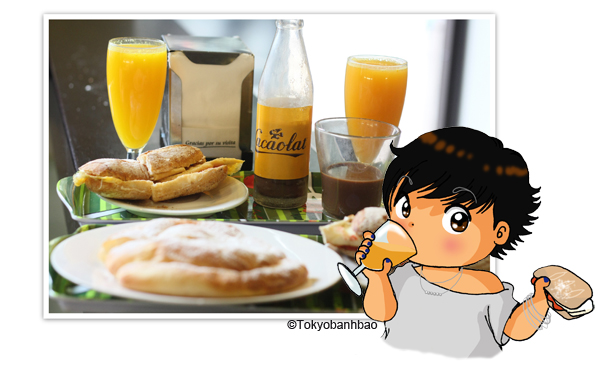 Staying 2 days in Barcelona allowed me to get back to those shop signs I appreciated last time but also to appreciate the sugary side of barcelona. This is why I refused to get breakfast in the hotel (what a rebel!), preferring to try a shop where the usual Barcelona native would go to. And I went to this address:
LA RAMBLA 31
as the name would suggest is on…. The Rambla…. at number 31 (oh spirit of deduction, you'll always surprise me!)… But a bit far from the touristy center. I don't know if it's a bakery chain like our Paul here but it's quite good and I noticed that plenty of Spanish came in as regulars.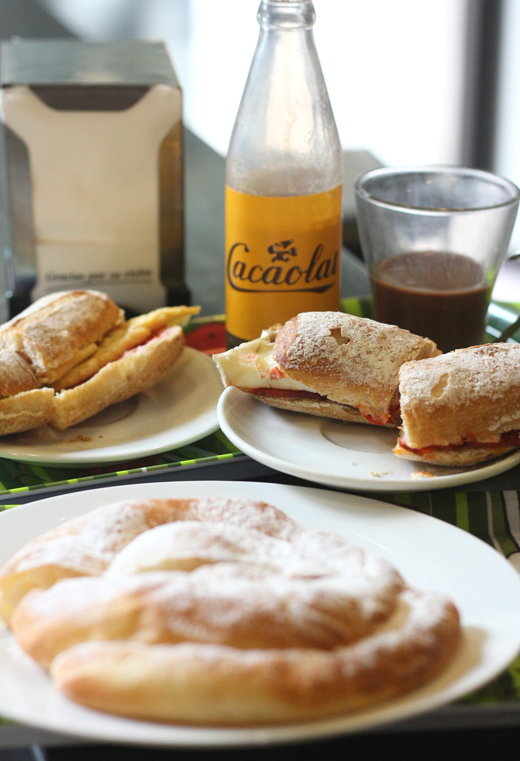 Inside, a similar layout to our french bakeries except that there is a little desk in the center with high stools for getting coffee, a patisserie or in my case, breakfast. So, I'm telling you now, I mixed everything in my breakfast: sugary, salty, chocolate, orange juice… If there was a spicy option, I would have taken some too. You see, It doesn't bother me having a sauerkraut in the morning. You have been warned.
What you could find on my tray; little sandwiches with an omelette, tomatoes with goat cheese, a ham croissant… I also tried this spanish bun called Ensaimada, a specialty you'll find on the Majorque coast. Very light, you can also find some filled.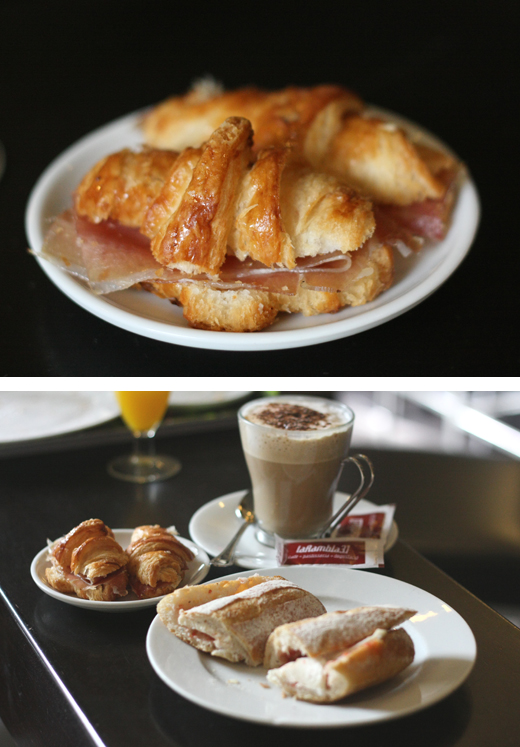 I succumbed to the Cacaolat call, the local chocolate milk. It has been a long time since I drank some chocolate milk. In the end, you have to pay around 8 euros per person for a breakfast from the menu (salty, sugary, you choose anything you want) and which is substantial. So, quite interesting!
BUBO bakery
Then, for the snack, I stopped by the Bubo Bakery apparently quite famous, its chief Carlos Mambel has been chosen as best baker in Spain.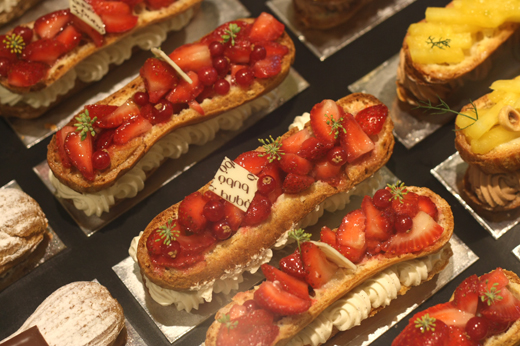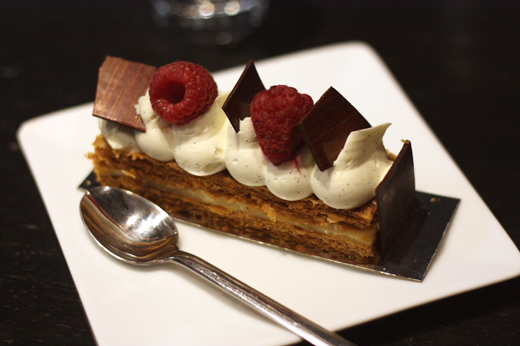 I didn't note down the exact name of the patisserie I picked but I tasted some sort of a raspberry mille-feuille and I have been convinced to try more next time. Very delicate and not too sweet, it's everything I like.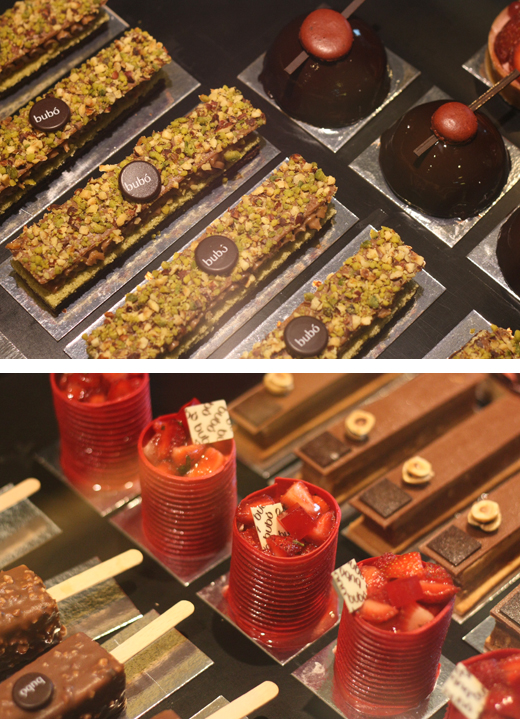 What would you have chosen, if you were me?… What do you mean everything? (English translation by Charlotte B)

Boulangerie LA RAMBLA 31
Rambla Catalunya 31
BARCELONA
Pâtisserie BUBO
Caputxes 10 (près de l'Eglise Santa Maria del Mar)
BARCELONA