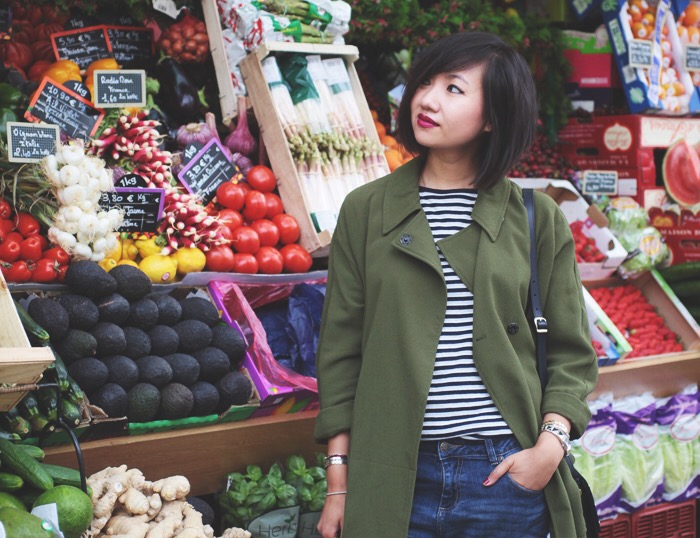 This time, no political campaign outfit but a more casual one for a Sunday walk. This grocery with the beautifully exposed stalls worth-ed to be immortalized with my almost matchy-matchy outfit (when do I start?).
This almost-grocer flowing khaki coat is my last favorite one: I am a fan of the dripping shape and the over-sized cut. I am also not afraid to take out my Stan Smiths again, thrashed with humor by the satirical StanSmithsophobe account.
No matter if everyone has them, I haven't got tired of them yet.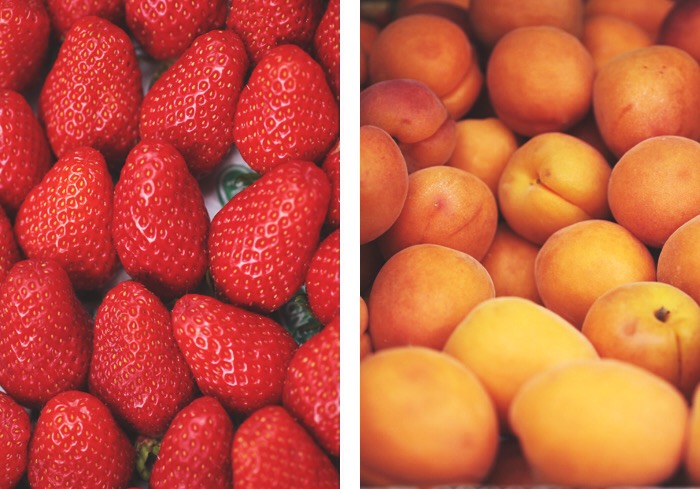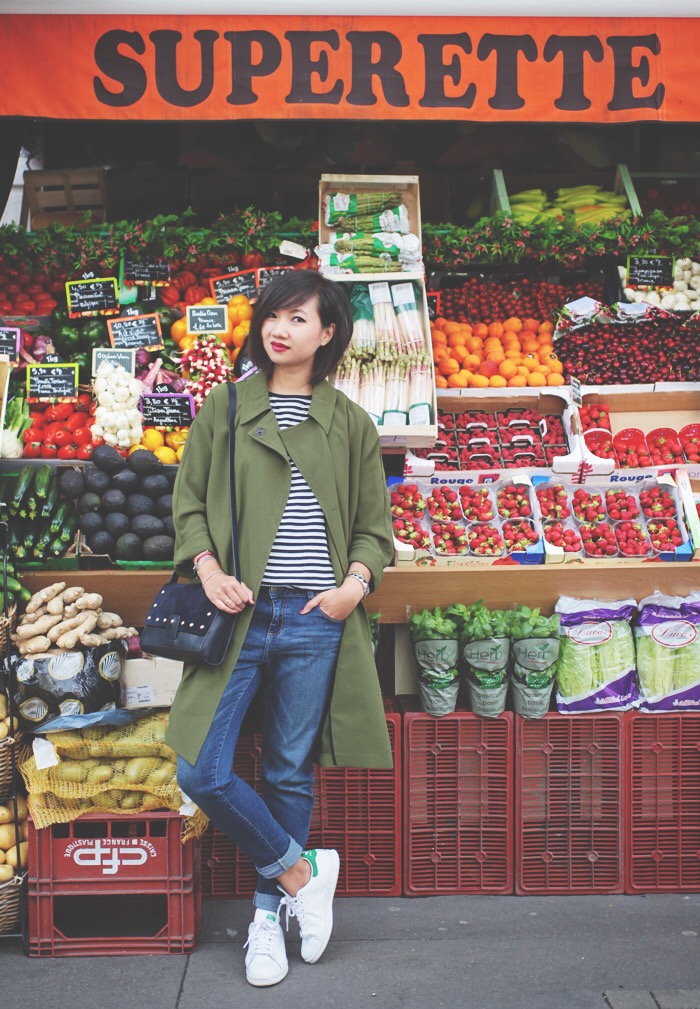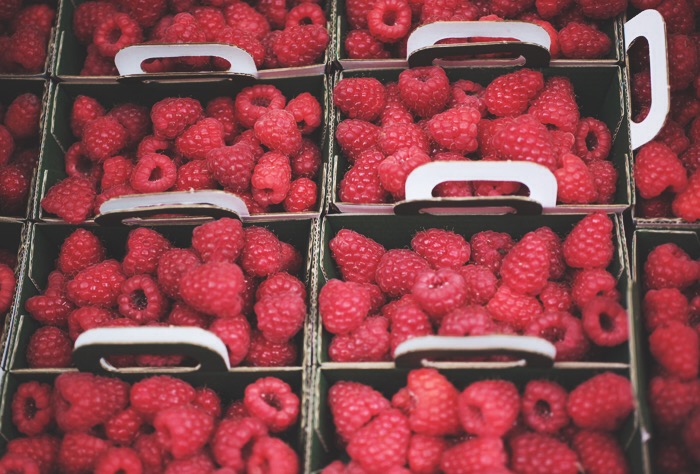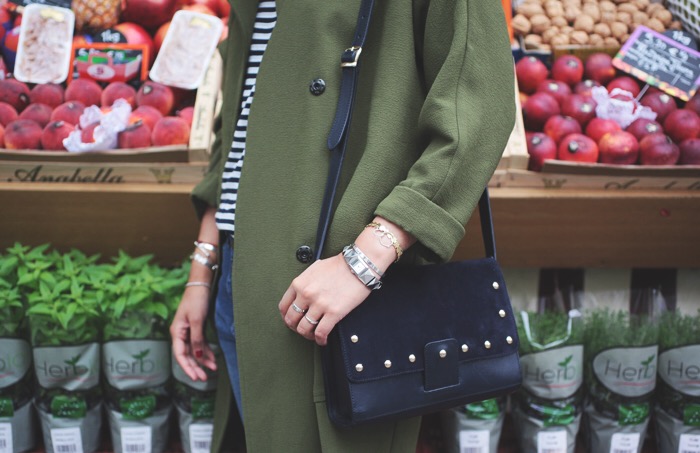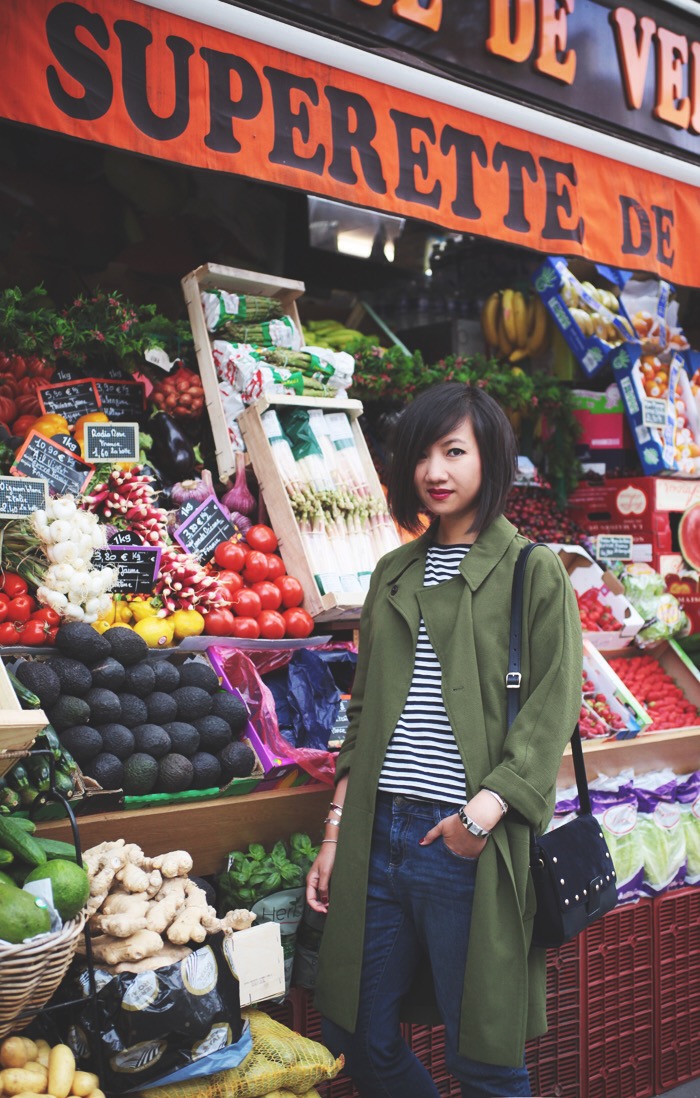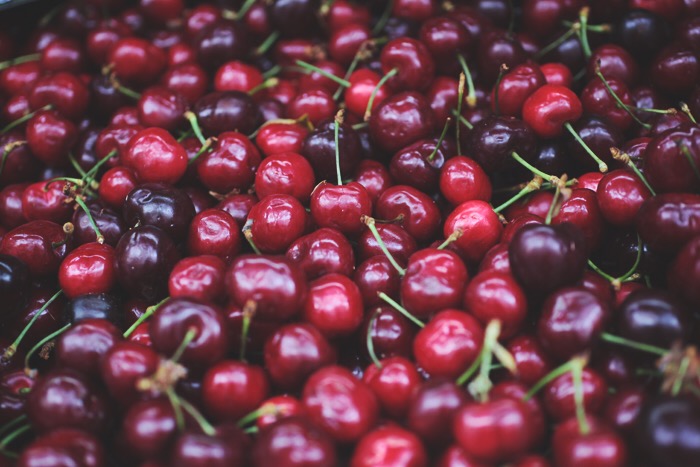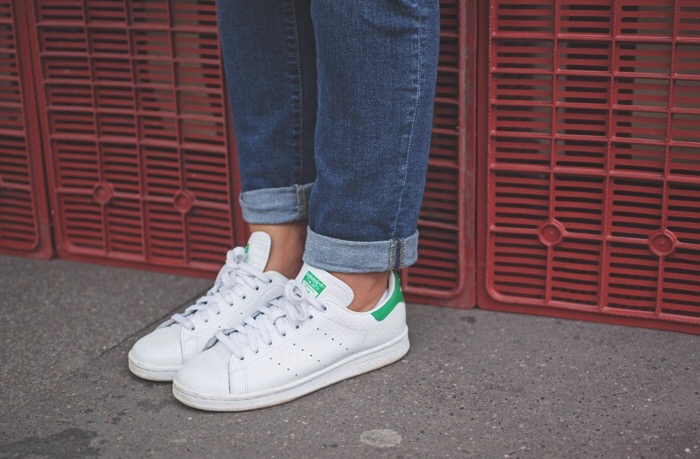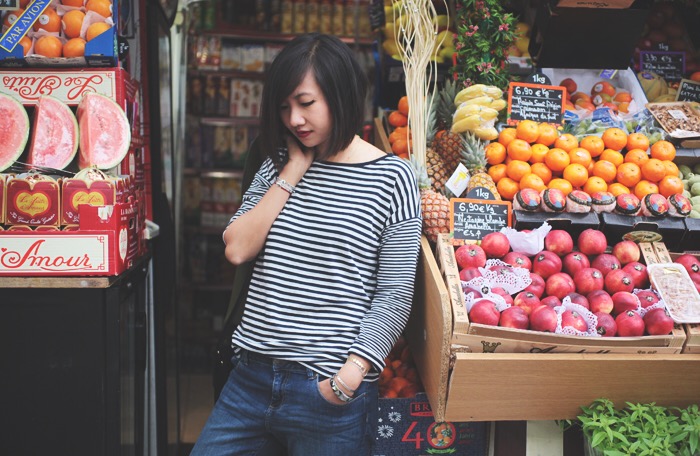 PS : Thank you Karim for nicely letting us taking pictures if front of this so-pretty-grocery (165, avenue de Versailles, in the 16th). The "5 fruits and vegetables per day" contract sounds somehow a way more attractive!