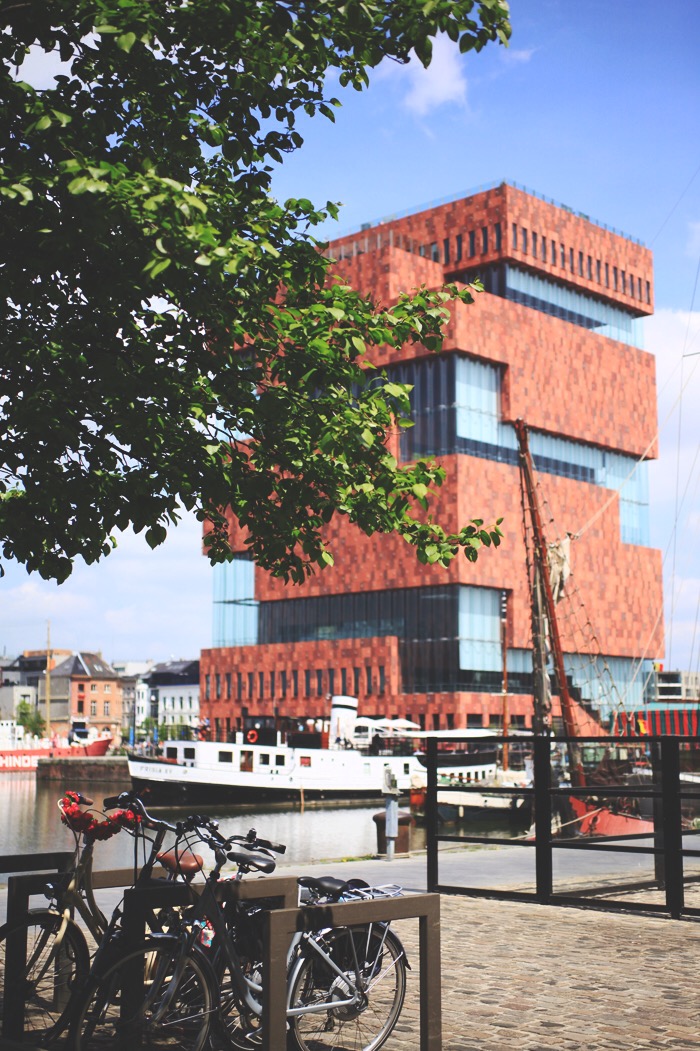 Third day in Antwerp, I hope you are keeping up. En route to the Het Eilandje bordering the Escaut river. Let's go sailor !
The MAS (Museuum Aan de Strom)
I didn't have time to visit this museum during my last trip : big mistake ! This one is brand spanking new (opened in 2011) has everything to keep me happy.
The MAS is a museum dedicated to all things maritime ("Museum Aan de Strom" means museum on the water stream) but not only : a lot of exhibits also have to do with anthropology and the behaviour of people around the world.
The building itself is worth the trip !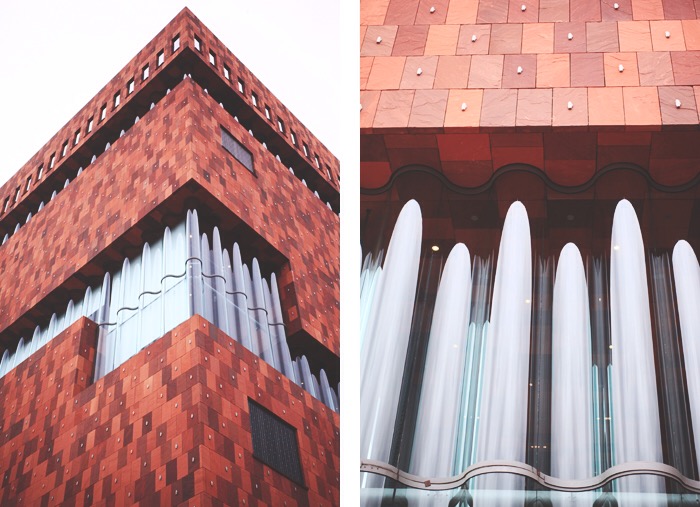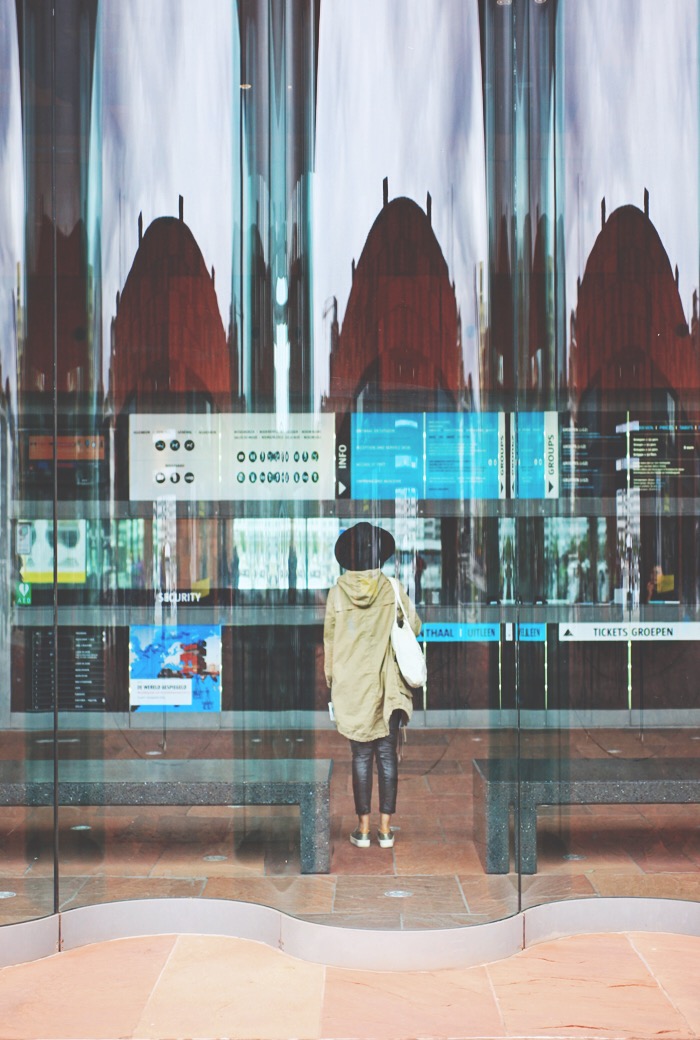 You can choose not to visit the exhibits and gravitate to the top of the tour to admire the panorama: it won't cost you anything…except it would be a bit of a shame to come to the MAS without checking out the exhibits!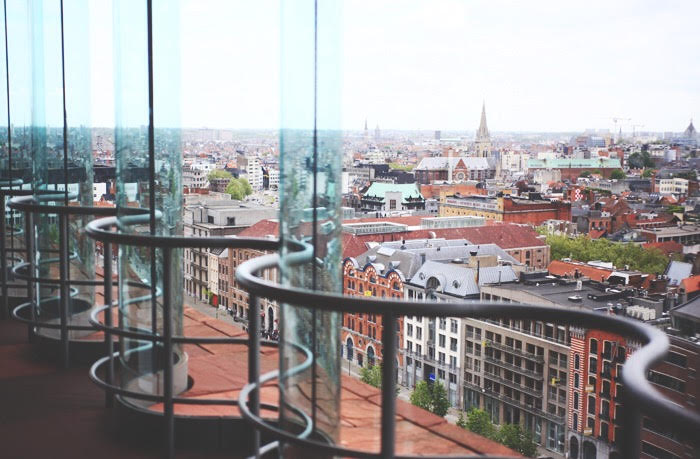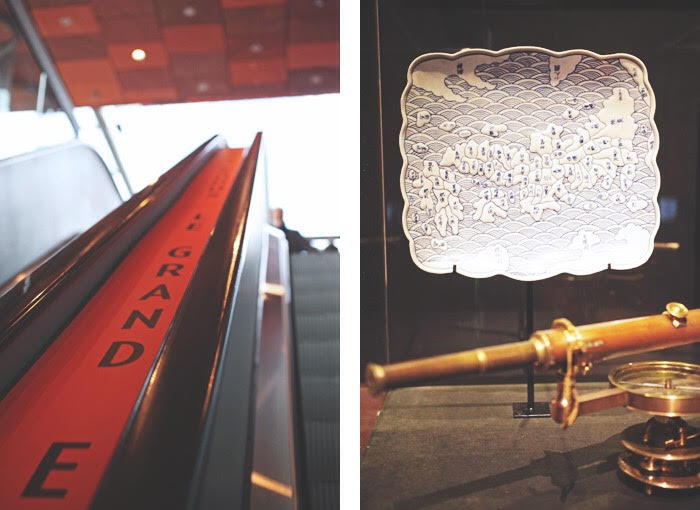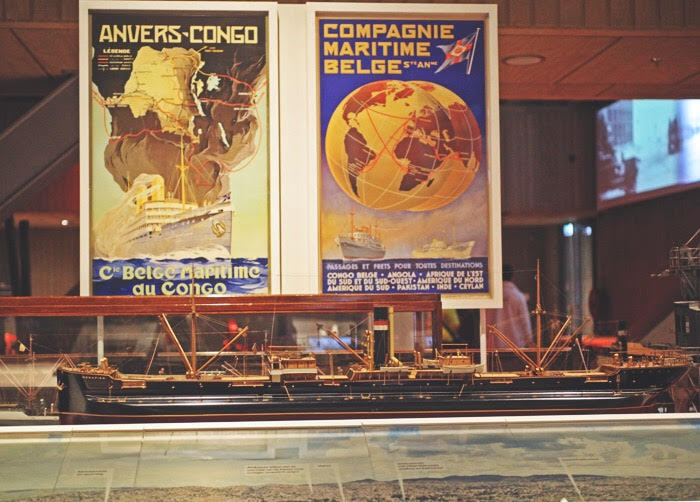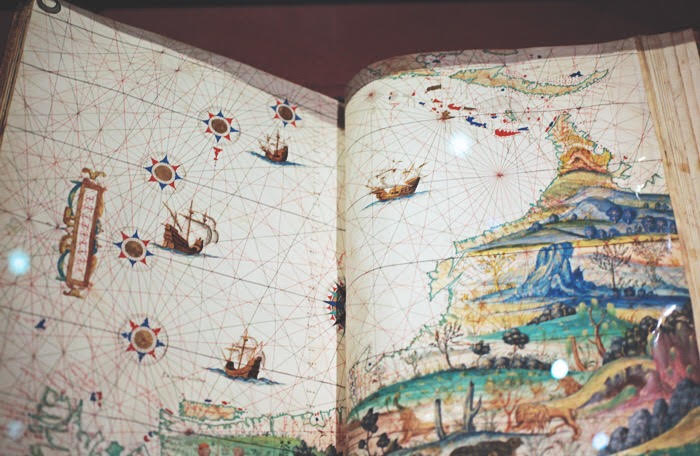 We chose to do it all, floor by floor (knowing there are 10 in total).
The permanent exhibits are regrouped on 5 different floors with among others the symbol of power different for each country : really interesting. The exhibit dedicated to maps in respect of different countries was really enjoyable.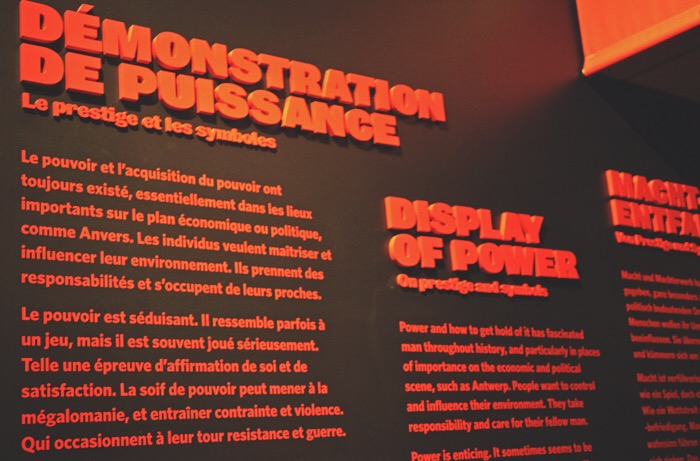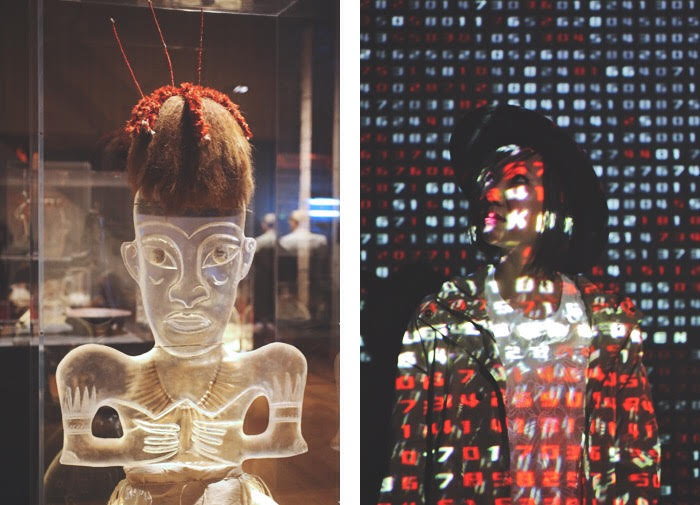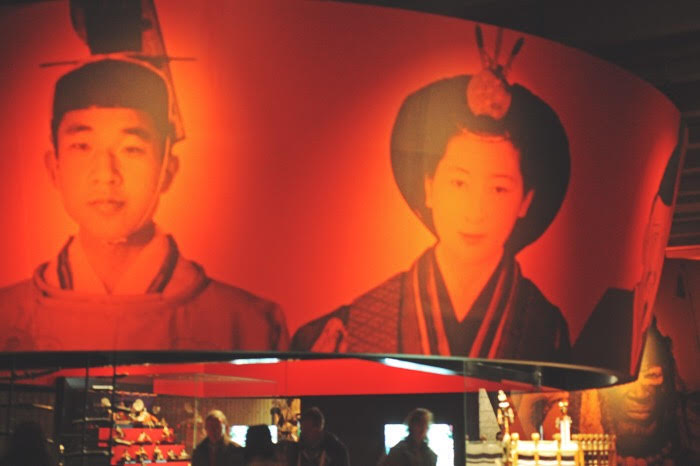 What struck me at the MAS is the real effort made to staging. Some of the themes weren't really my cup of tea but the staging was so good it made you look anyway.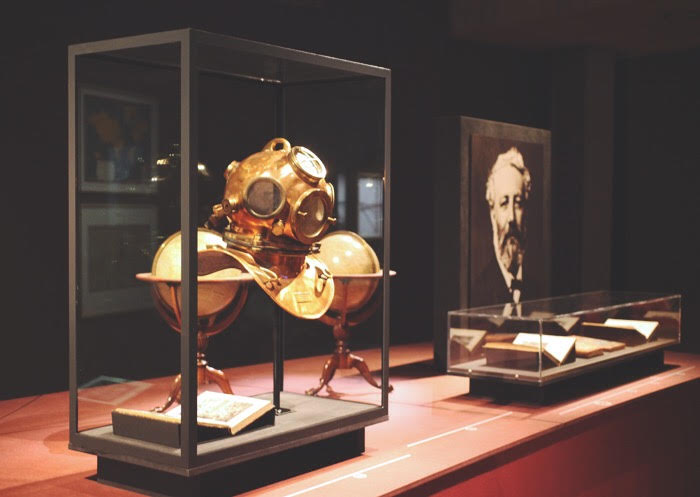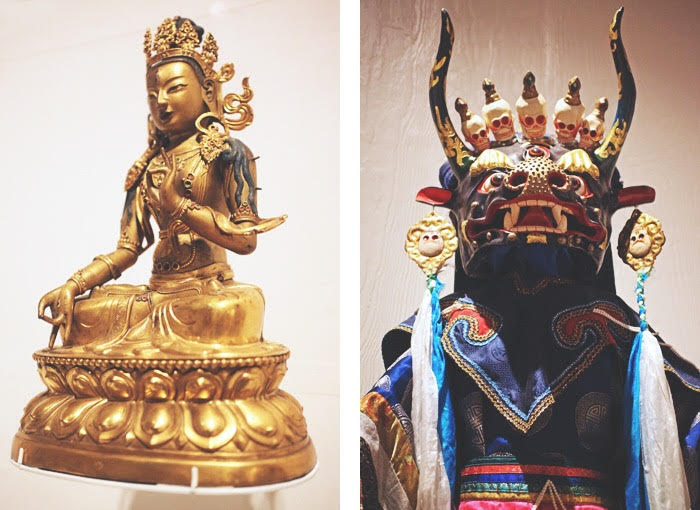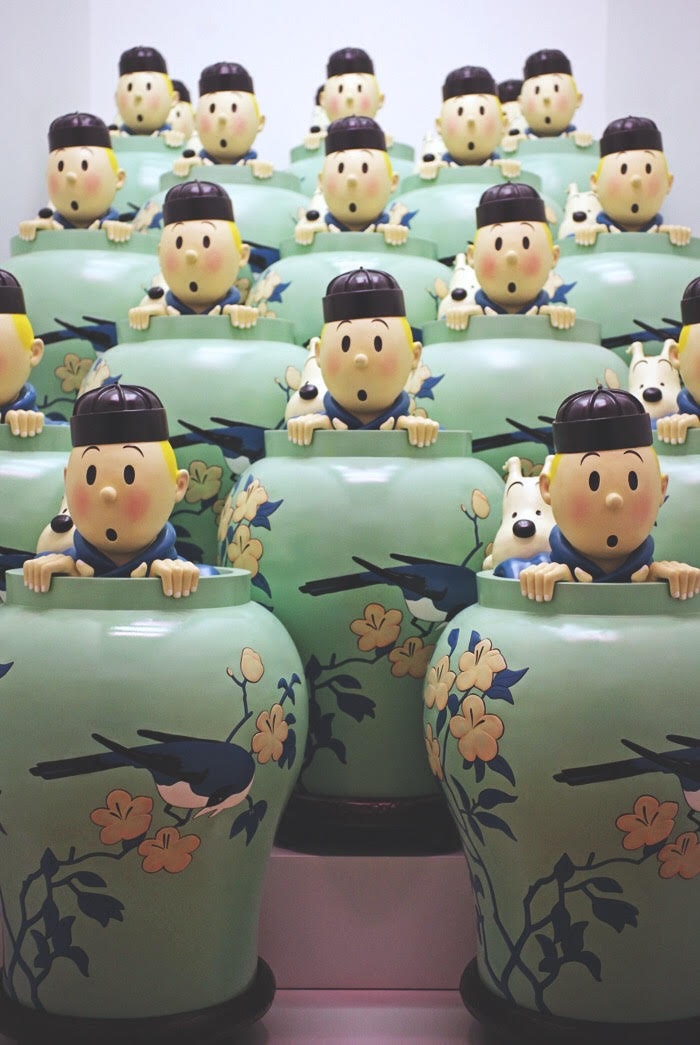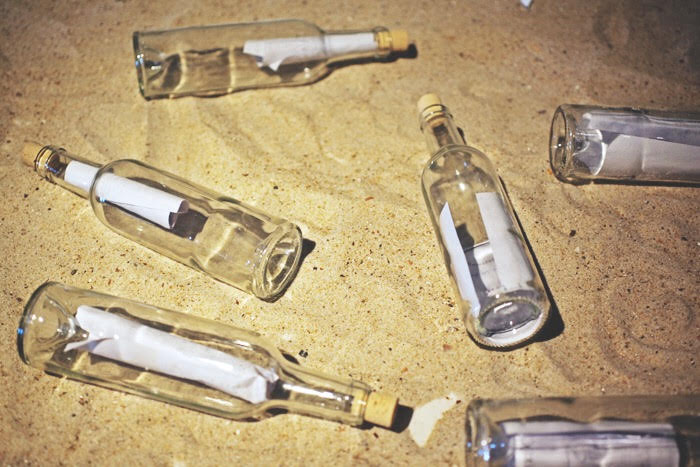 Also at the end of each exhibits, an interactive part is requested of the visitors : I enjoyed leaving a little trace on this black board…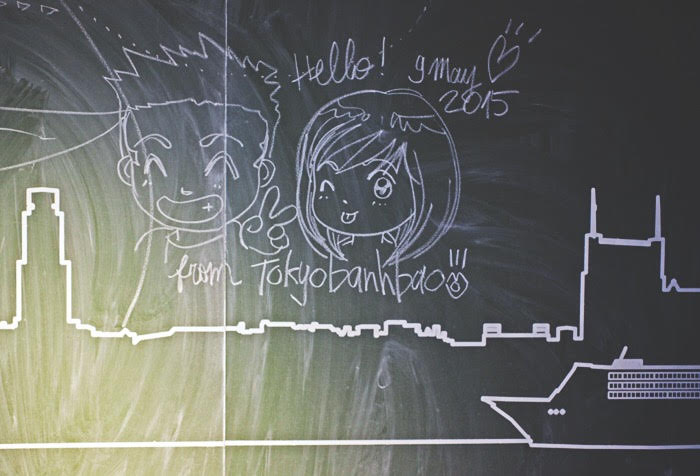 …or to stick a red sticker (to show from what country you are from) and indicate with the blue sticker which country we want to visit. Original don't you think ?
MUSEUUM AAN DE STROM (MAS)
1 Hanzestedenplaats ANTWERP
Lunch at Love Fish
From the MAS we only have a few steps and there we are sitting at this place recommended to us for the freshness of it's fish.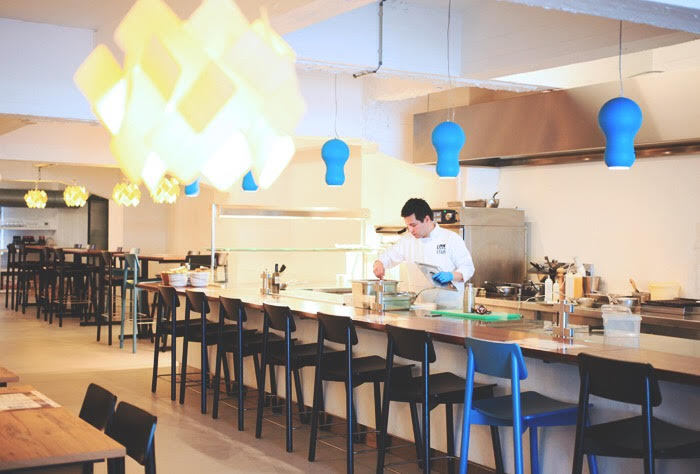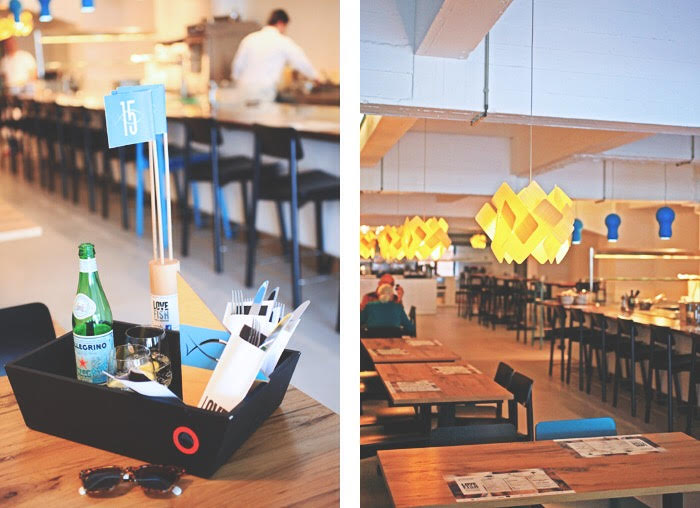 Also the concept is quite practical : you order at the till what you want to eat and thanks to the flags on our table, the waiters bring little by little the chosen menu (a little like Cojean). Extra points for the sea bass carpaccio beautifully seasonned !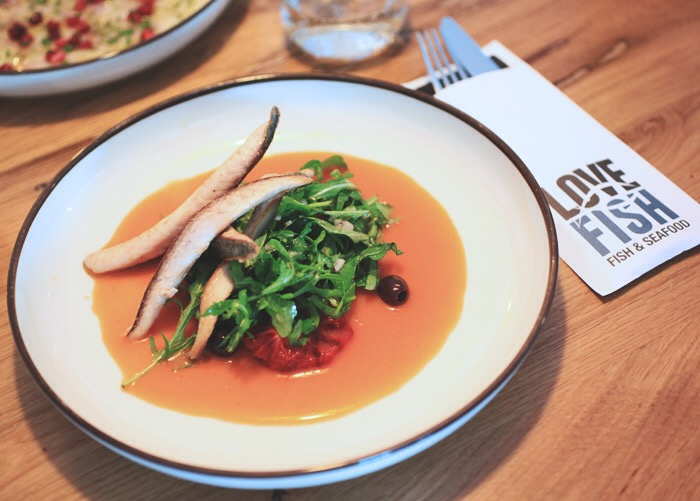 Mackerel, blood orange, basil, olives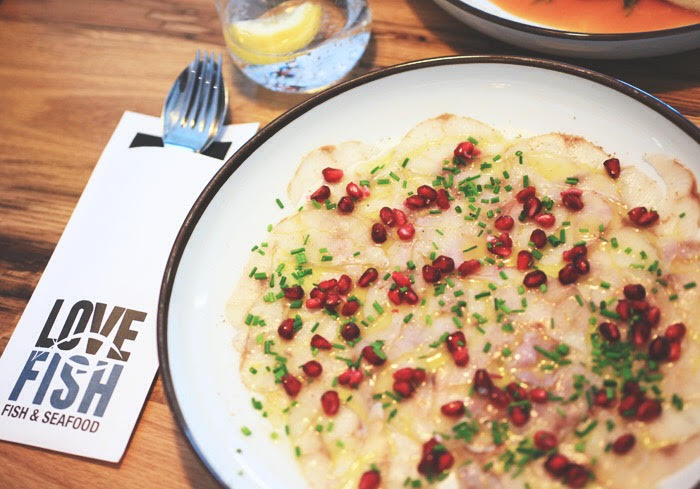 Extra points for the sea bass carpaccio beautifully seasonned !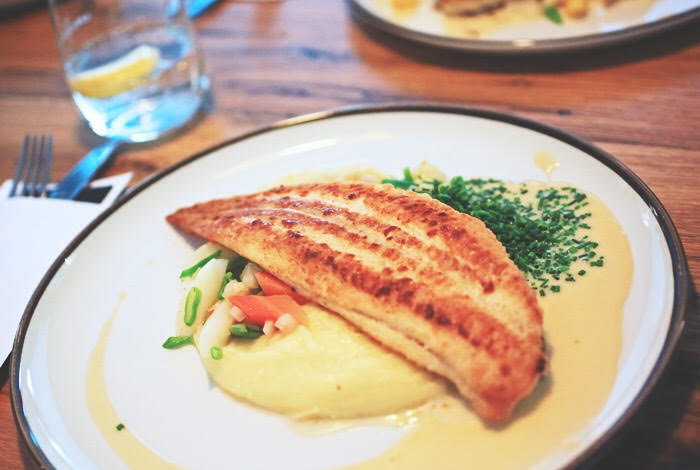 Sole, mashed potatoes and chives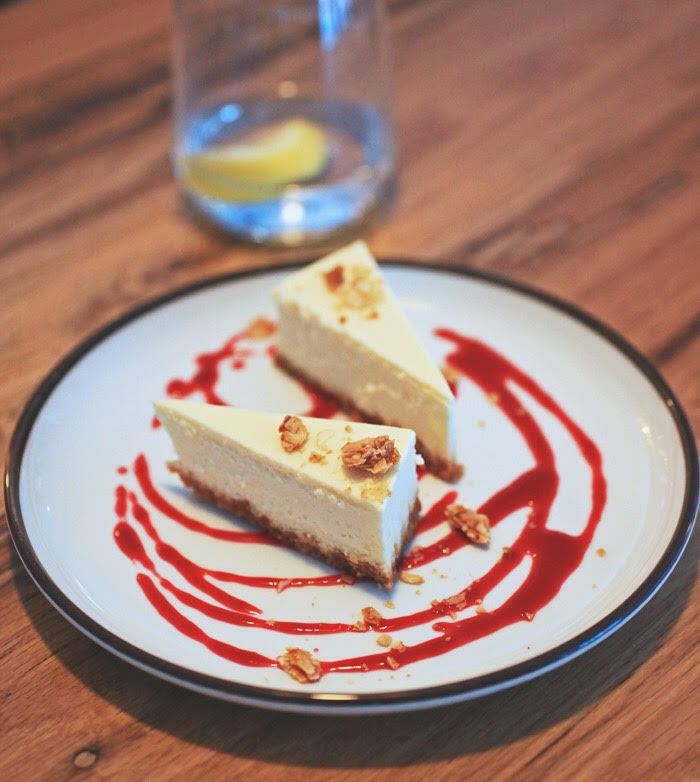 Cheesecake and red berries coulis

If the weather permits, it is possible to eat outside with the view overlooking the MAS: not bad !
LOVE FISH Restaurant
12 Godefriduskaai, ANTWERP
Rockox house
Return of the Baroque with this museum that was in fact Nicolaas Rockox's house, an art collector and patron of the 16th century.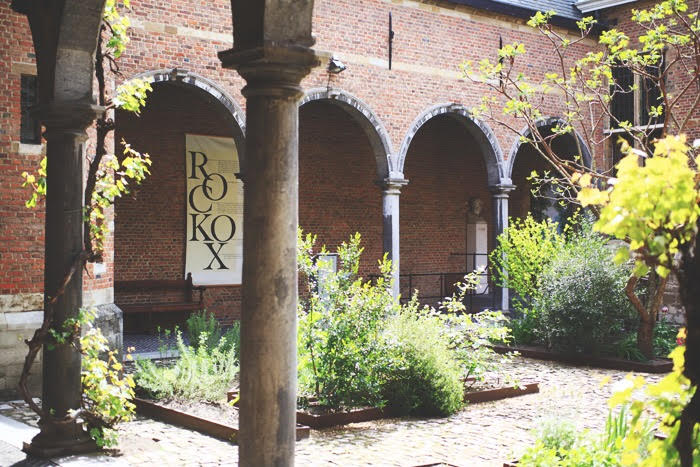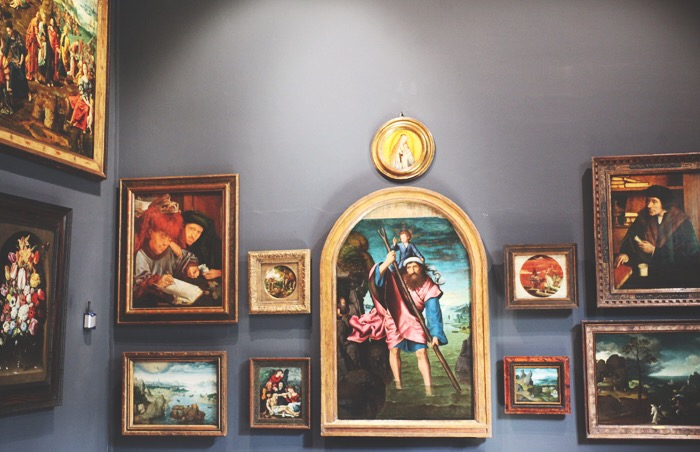 He was friends with our dear Pierre Paul Rubens and apparently was credited to his success. Anyhow, they could compete with each other's houses because his is as good on the interior design front !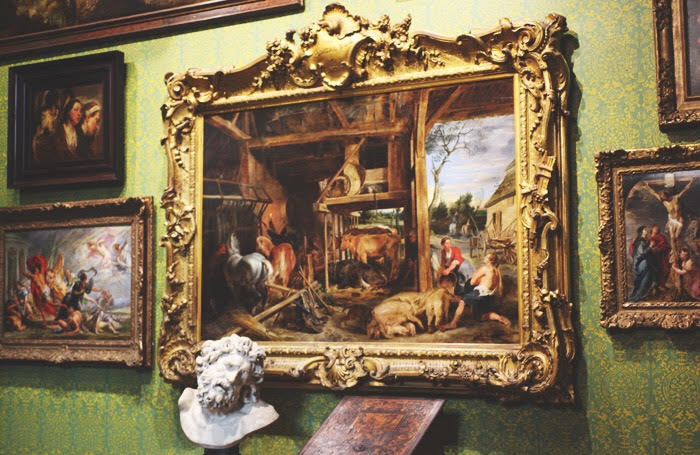 "Le fils prodigue" Pierre Paul Rubens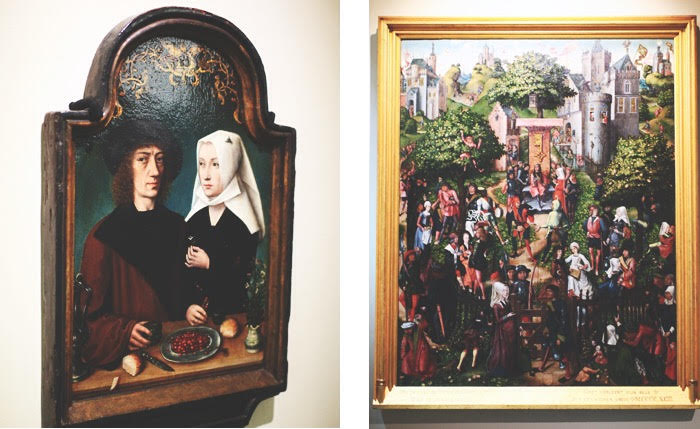 Le Maître de Francfort, his wife and Archers fete

During the visit of his golden cabinet, I was able to discover the paintings of a master from Frankfurt, an anonymous painter.
You can see him in an auto portrait depicting also his wife and I discover with joy and amusement that this particular master must have fancied himself a lot (self-baroque-mega-love!) because you can find him again in this painting representing an Archers fete, think "where's Wally?". Could you find this painter in his celebrity quest?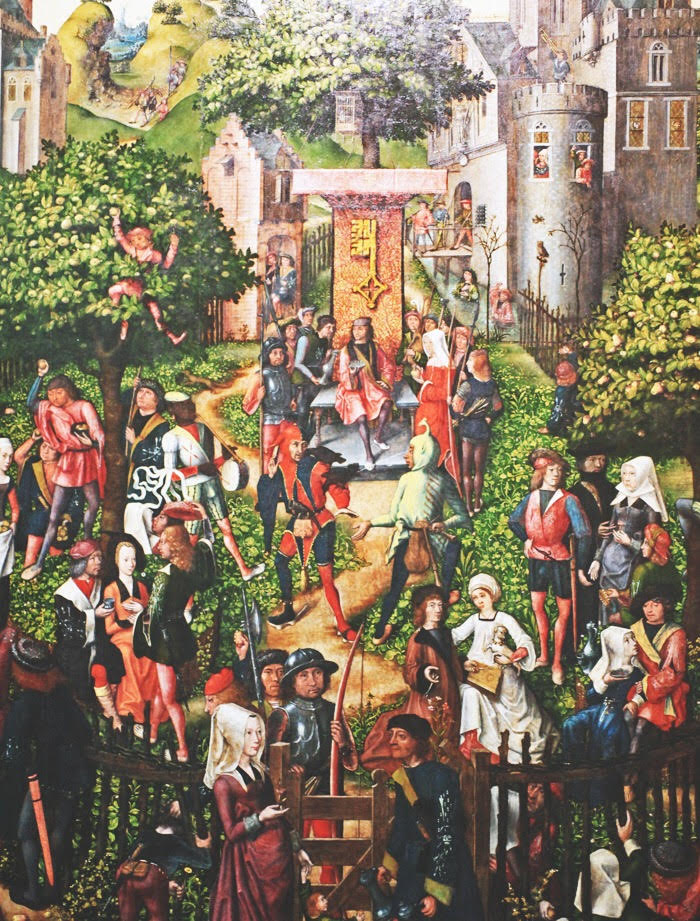 Where is the master of Frankfurt ?
ROCKOX HOUSE
12 Keizerstraat ANTWERP
Shopping vintage at Kloosterstraat
To finish this trip rich in discovery, a little tour of the street dedicated to antiques, vintage and antique finds: Kloosterstraat !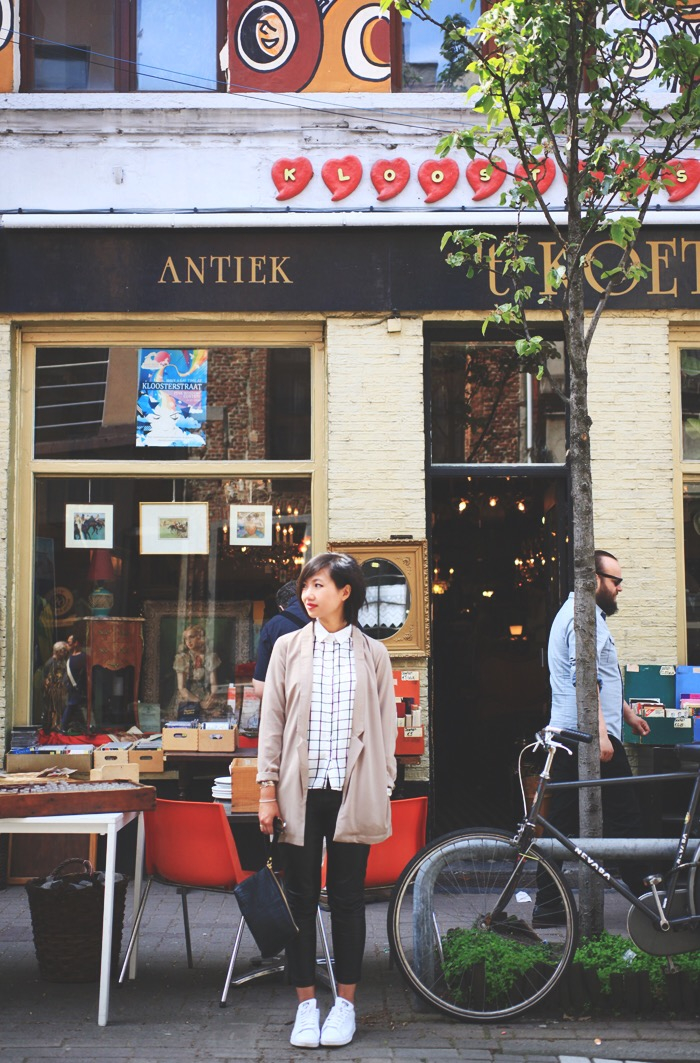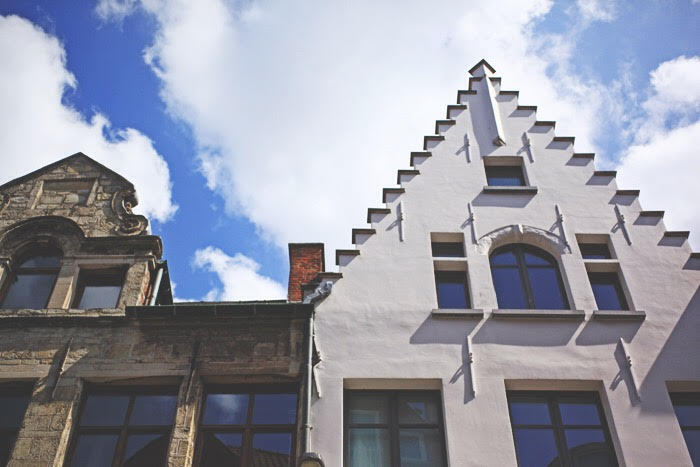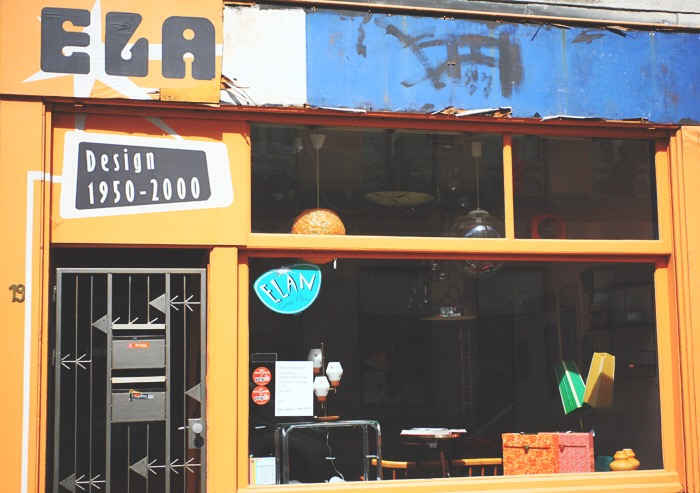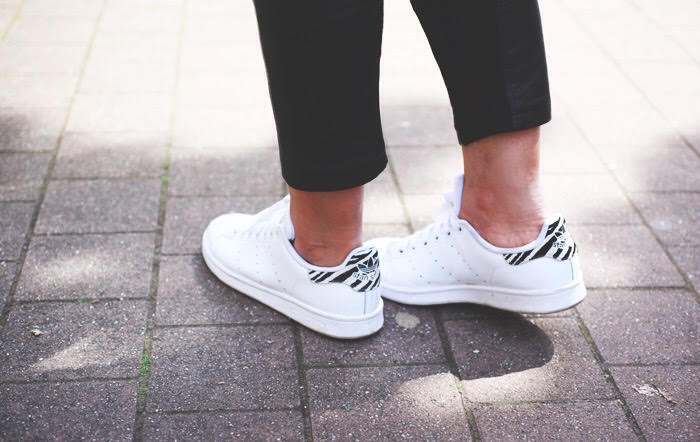 It's always a pleasure to stroll in this street to rummage around. I actually brought back a really special carebear in a vintage toy shop (yes I confess, I have collected carebears since childhood = good contestant for Jeremy Kyle).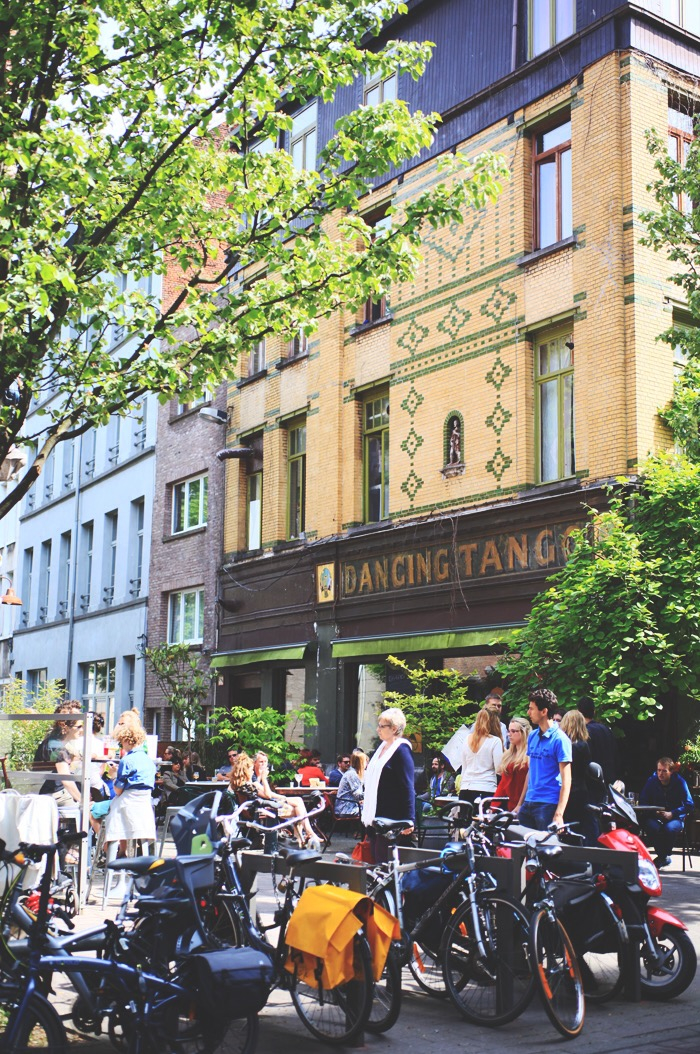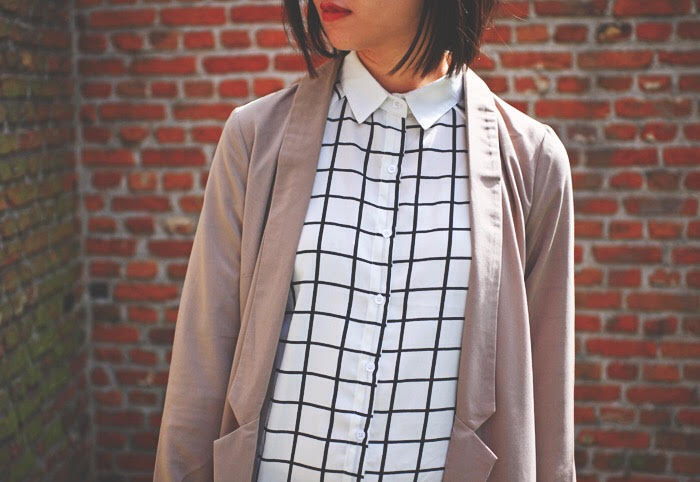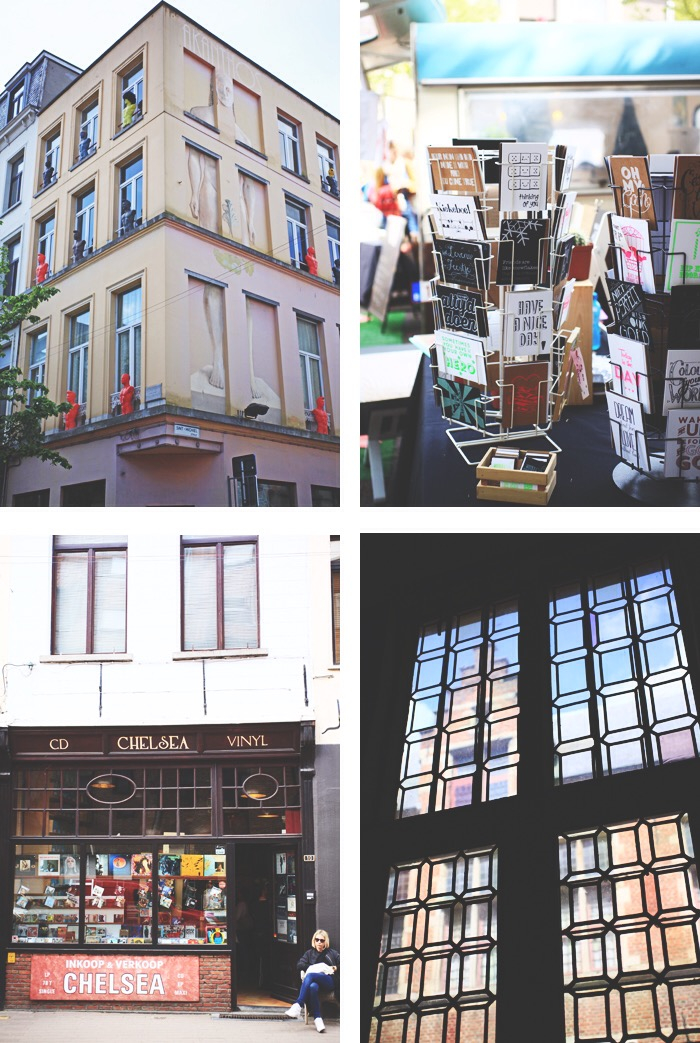 On that day in the middle of the street there was a few stands with cute accessories and nick-nacks.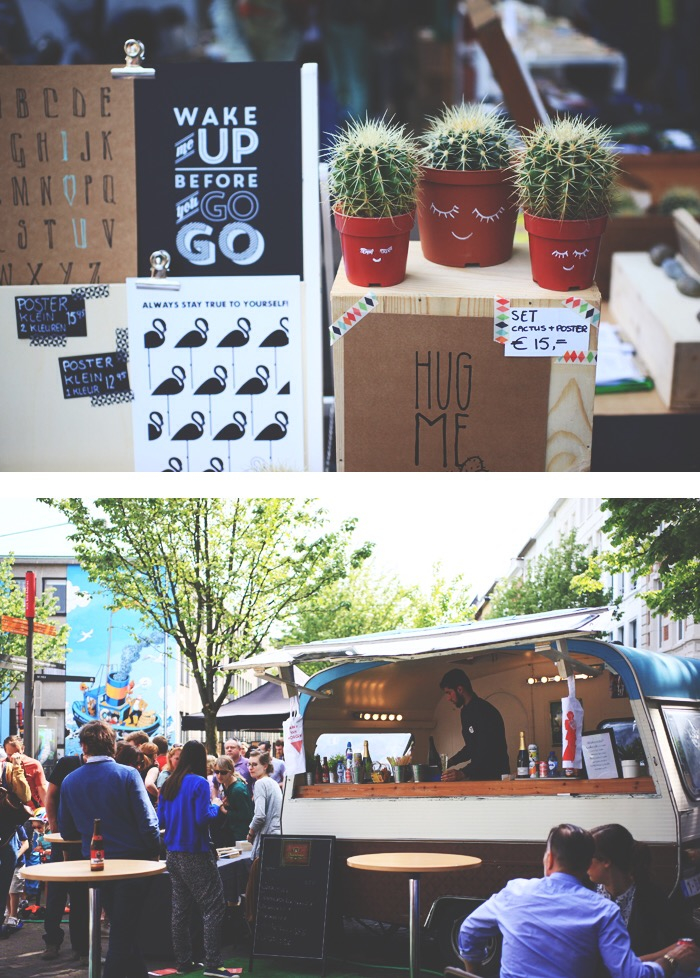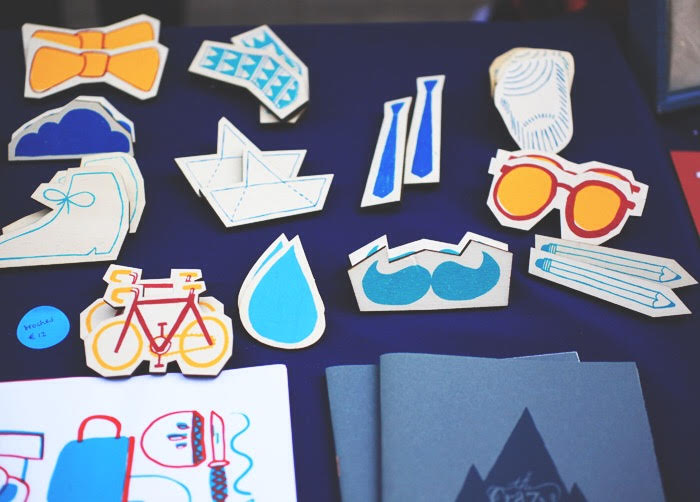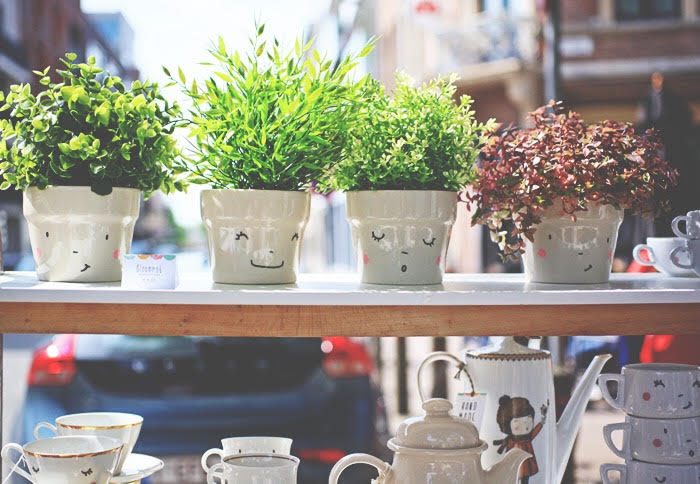 The ambiance was friendly and the sun was out ! Perfect to end our three days in Antwerp ! (English translation by TradIsa)
3 DAYS in ANTWERP
Le carnet de bord complet

Day 1– The MoMu
Day 2– Rubenshuis
Day 3- MAS & Vintage
& other posts about Antwerp here, here and there