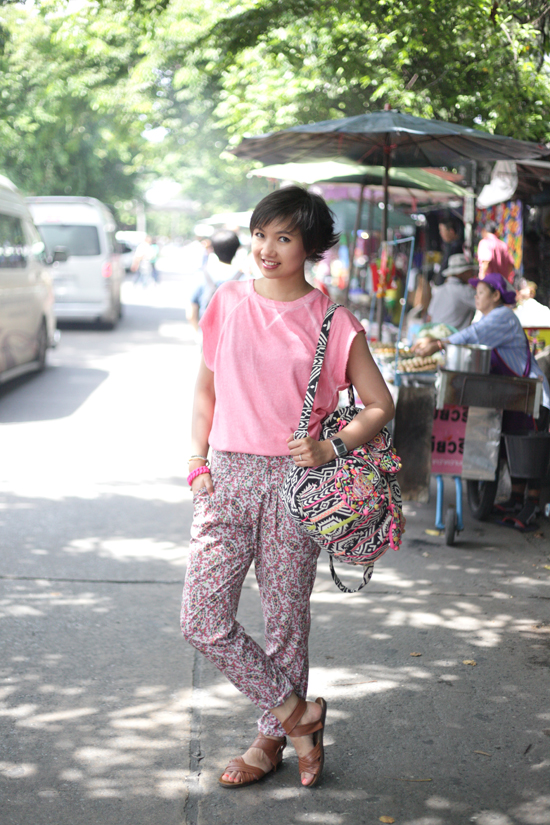 Let's start off immediately with the Chatuchak weekend market in Bangkok! The market looks like a souk where you could possibly find just about anything! Tempting foods of all kinds, trinkets, t-shirts, real-fake fruits (will you be able to spot the fake ones on these pictures?)…
Tradition wants you to bargain if you're interested in something. These "Call my Bluff" games aren't really my forte, but let's just say you need to divide the initial price by 2 to start off with, and then off you go negociating, with all the ardor of a dramatic actor!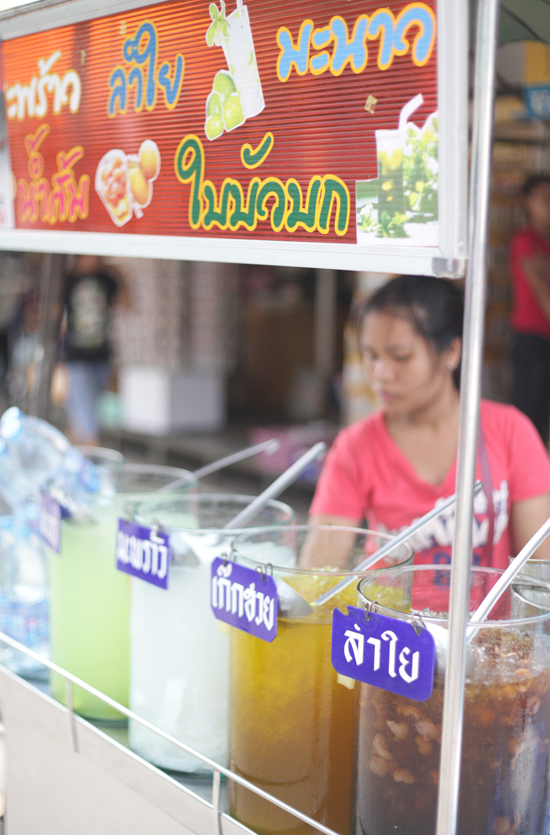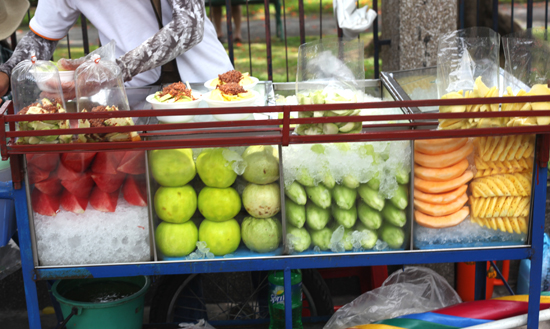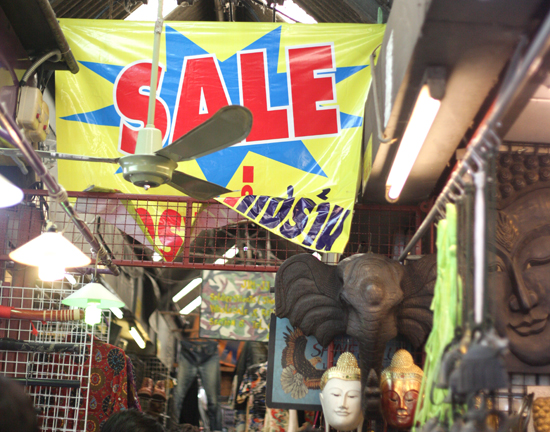 The heat that day was stifling (but since we are talking about actors, I pretended to be all breezy and fresh on those pictures, but I basically melted down the minute afterwards). So it would be a great idea to visit this market in the morning, if you want to wander through (and get lost in) its countless alleys.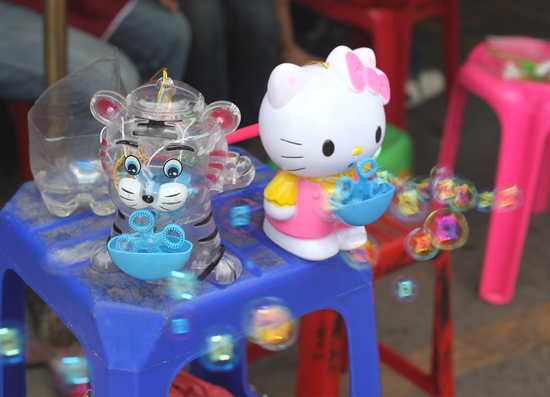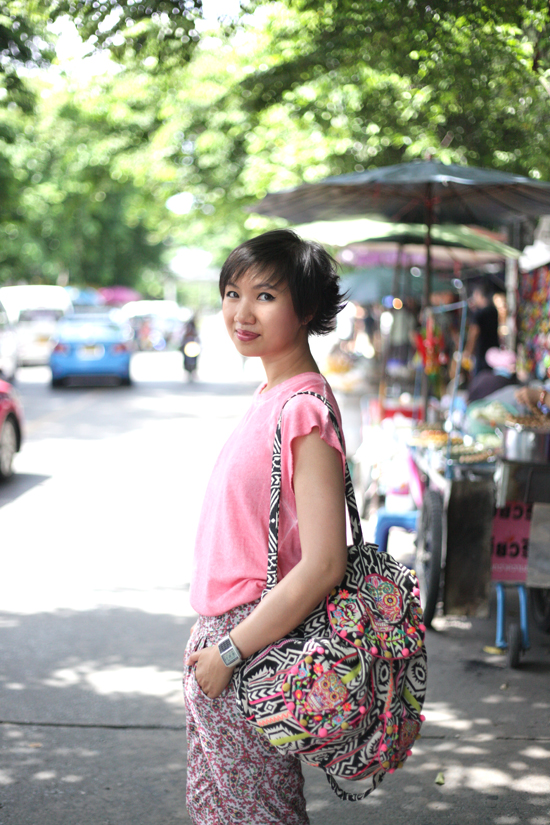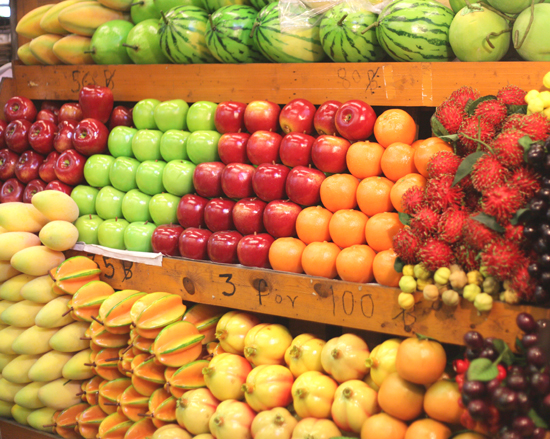 Like in all markets, it is more than probable that I will end up going for the snacks instead of objects or clothes. But in this particular case, I found a miniatures' boutique that was so cute that I just couldn't resist the temptation of bringing some back: itsy-bitsy bottles of Pepsi, Thai dishes – all in plastic and no bigger than a 2Euros coin: I just had to go for it! I did pass on the watermelon shaped headbands though. (English translation by Bleu Marine)