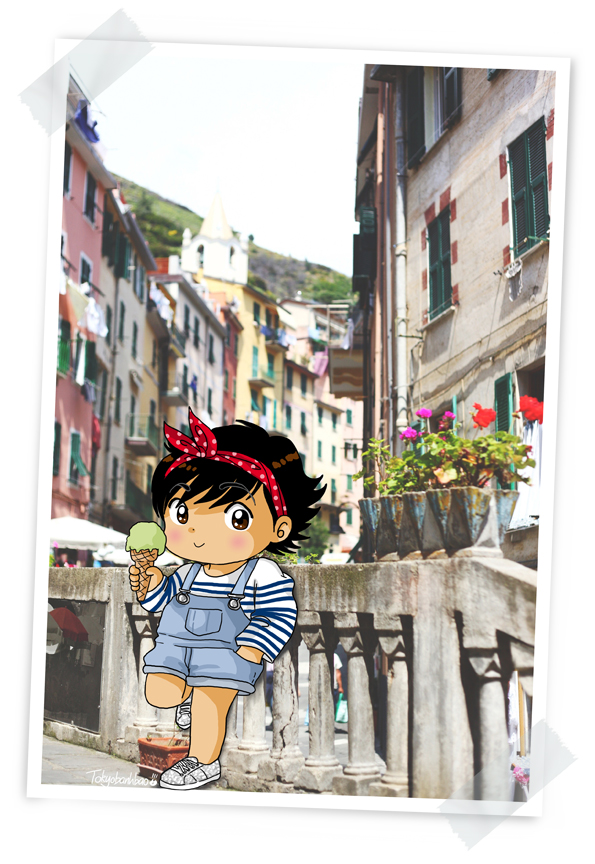 This italian week comes to an end with a savory post to show you the food I tasted in Cinque Terre. When you decide to fly off to Italy, you generally know it's going to be yummy.
I found these addresses during my visits, it was all about the "feeling" you know… and luckily, the feeling was conclusive (Irene Cara can confirm). Don't hesitate and post your own recommendations if you've already been in the area, it'll be a great help to all!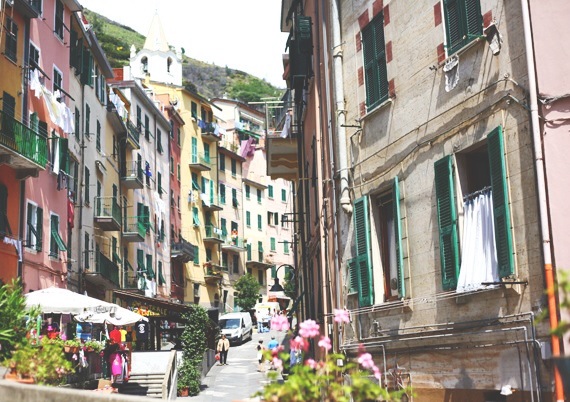 TRATTORIA LOCANDA IL PORTICCIOLO
(92, Via Renato Birolli  MANAROLA) it's the kind of restaurant that looks scary at first glance. On the towns main street, well exposed, it looks like the typical tourist trap restaurant that should be avoided at all costs. But after tasting the food, you walk out delighted (and full). The decoration however is a tad outdated (mural painting, yellowish lighting) but a table on the patio is very pleasant.
For starters, anchovy bruschettas will stimulate your appetite in a simple yet savory way.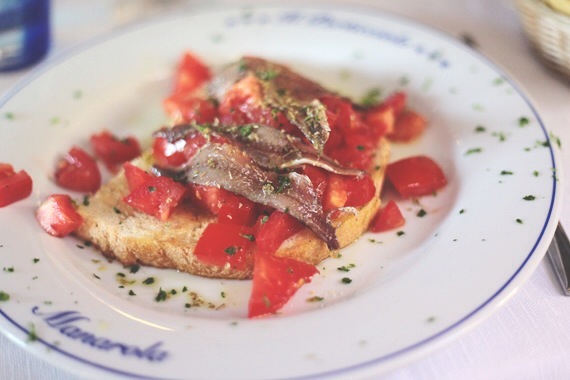 The al Porticciolo spaghetti are delicious. I wanted to see if it could compete with the "seafood linguine" I had had near the Coliseum. Even if the Romans win (but only by a short margin), these spaghettis put up a very, very good fight.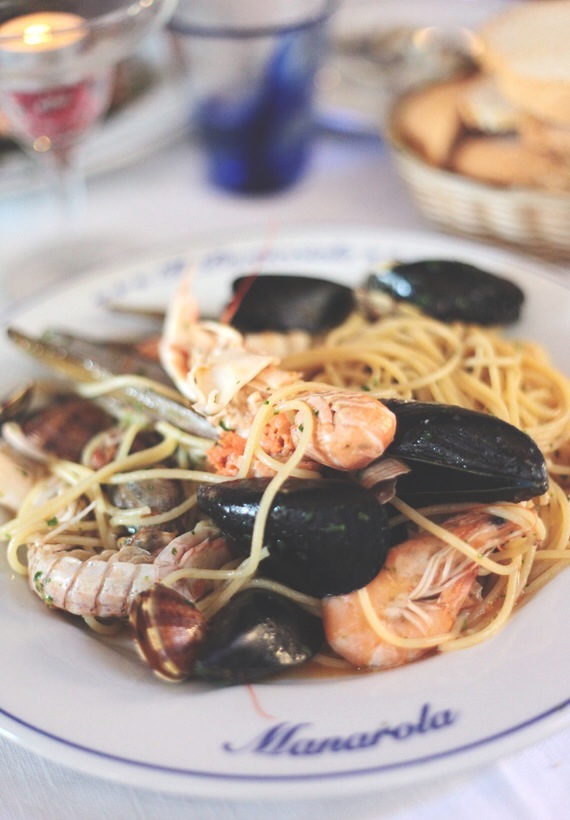 Other very yummy dish: the squid ink Fetuccine with shrimp, clams and vodka.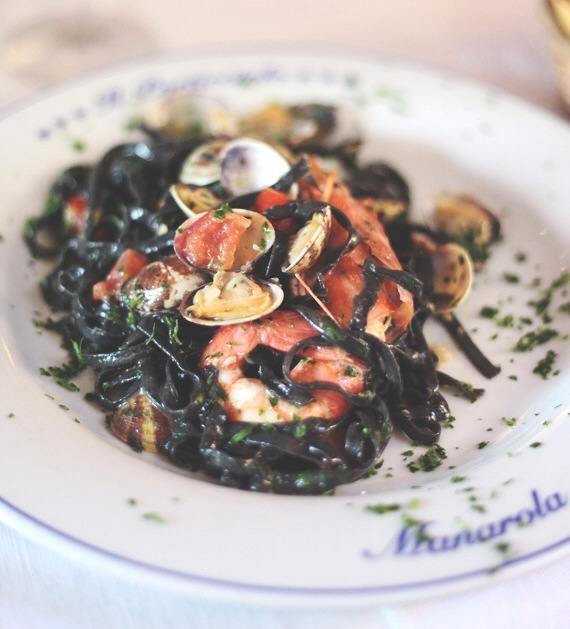 IL PESCATO CUCINATO
(199, Via Colombo, RIOMAGGIORE): If you're more the "nibbling" type, know that on Cinque Terre these fried seafood cones can be bought just about anywhere.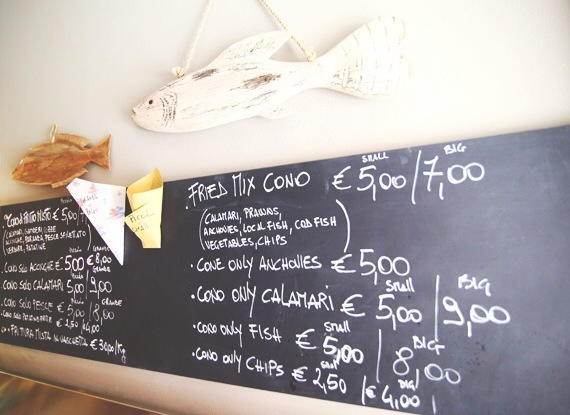 So YES, it's greasy, but it's crispy, and YES, it's good. I don't know if this shop is the best one there is, but as the saying goes, it's the type of food you can eat without even being hungry (and without any limit).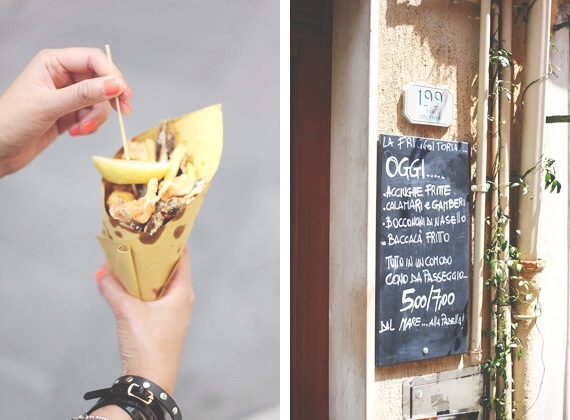 LA MEDUSA
(74, Via Capellini, PORTOVENERE) : this address was recommended to us by a local handcrafted jewelry saleswoman. Of course, you can't be sure she doesn't have a deal with said restaurant … I'd rather be naive and think that it's a place close to her heart.
Anyway, I readily forgive her, the food was great. There we go again with fried seafood for starters (Love knows no limits … except maybe once you step on the scale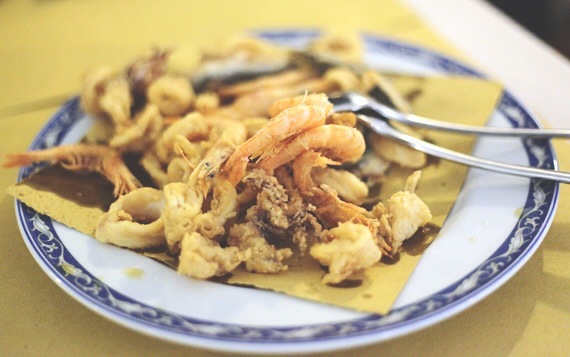 And this delicious seafood risotto, that you can only order for 2. So if you go to Cinque Terre with someone, make sure that person loves seafood.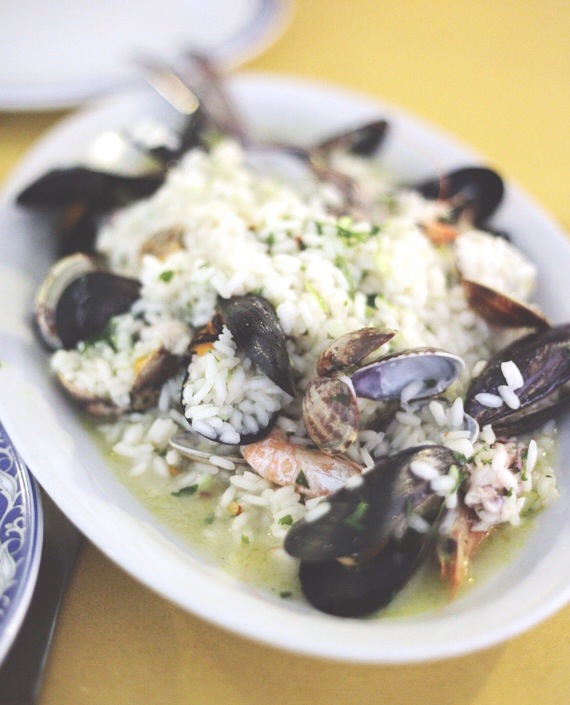 And what about sweets? Ice cream of course!
GELATERIA DI GIULIANO
(28, Via Capellini, PORTOVENERE) right by La Medusa. This shop has creative flavors like Kinder Pingui ice cream (that I didn't try, but I'll leave that to you).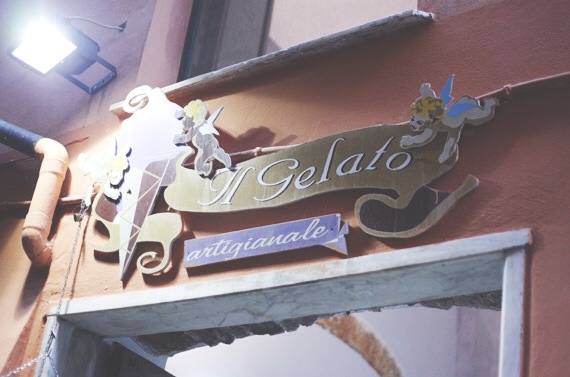 What really intrigued me was this donut ice cream. Or rather this ice donut. It's not home made, but I thought it was funny. I had to try it! Actually, it's cake topped with ice cream and a strawberry glazing. Not at all traditional, or as good as italian ice cream, but I enjoyed the fact it was uncommon.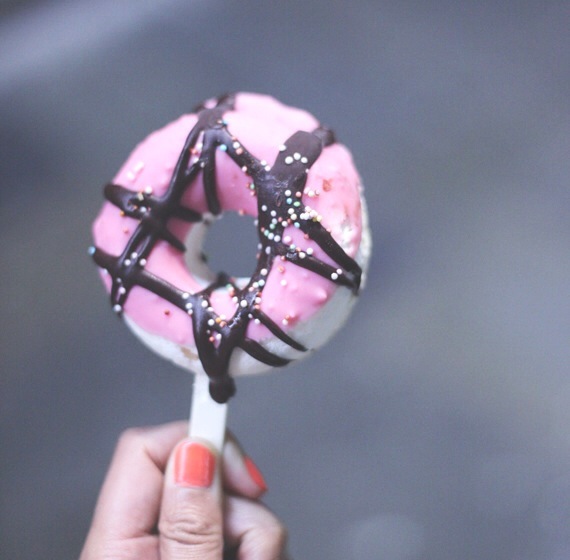 GELATERIA IL PORTICCIOLO
(12, Piazza Marconi, VERNAZZA): perfectly creamy, to be enjoyed while gazing out on the Vernazza harbor, sitting on the low wall in front of the shop.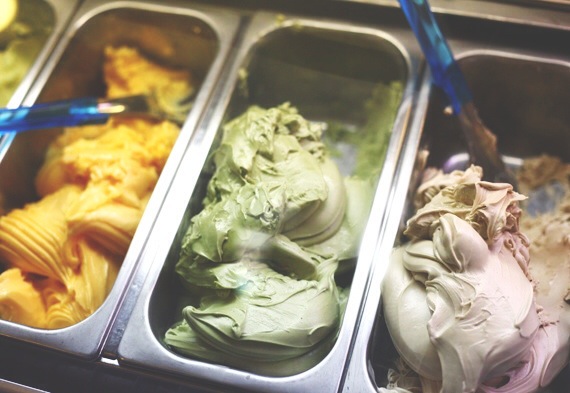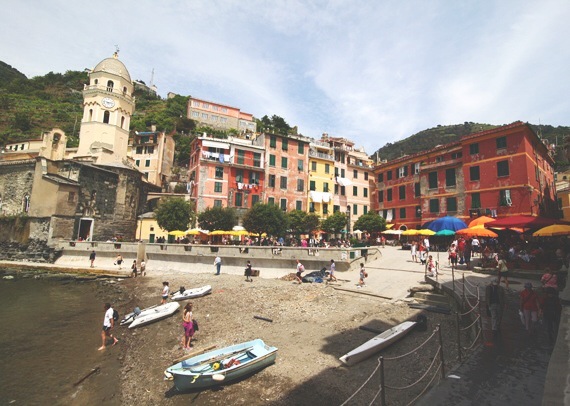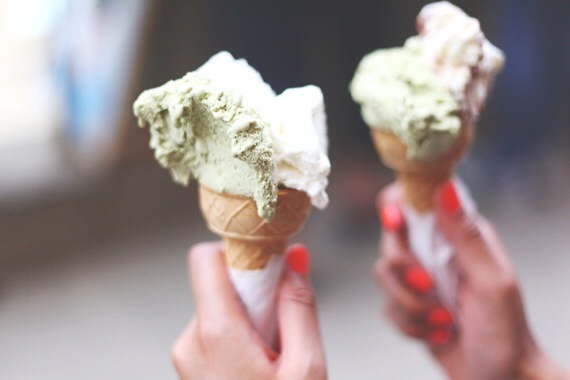 There is also a GELATERIA in RIOMAGGIORE, Via Colombo (I don't remember the number, sorry, but it's across the street from a coffee shop's wooden porch). It has ice cream brioche sandwiches (focaccia con gelato). If you wanted even more indulgence, here you are. Brioche + ice cream: winning duo.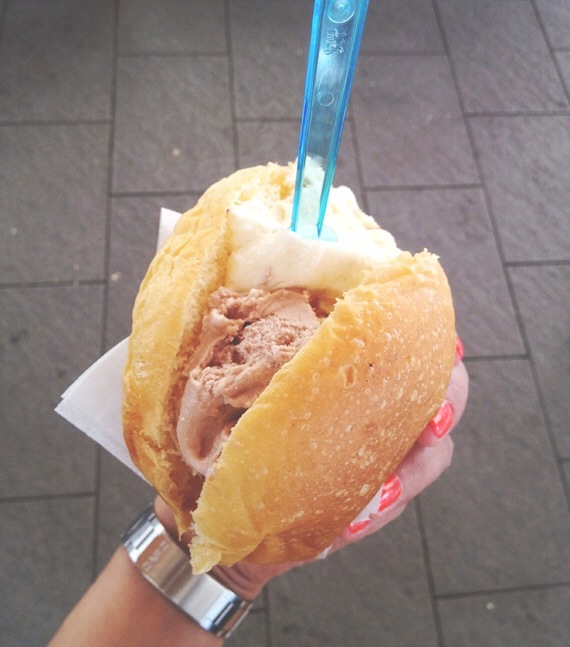 Well, I'll leave you at that, and go running for a bit … if you see what I mean …(English translation by Bleu Marine)