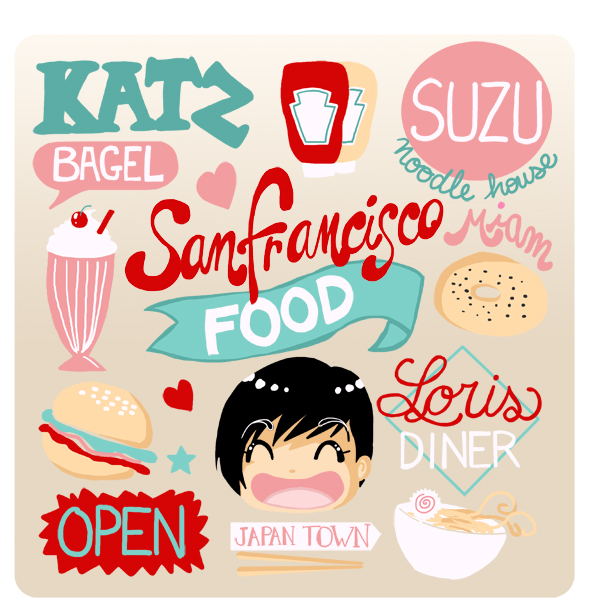 These USA vacations were fatal to my thighs: I ate all the time, and, of course, it wasn't all light. And I'm actually wondering how I would manage to keep my weight from skyrocketing if I lived there: everything is calculated for you to be always consuming more. Waiters that fill your glass everytime it empties, huge portions, creamy-chemical cakes.
I have the reputation of having a bottomless stomach, but I have to admit at the end of the stay, I was almost reaching my limit. Nevertheless, looking at the pictures in this post, my stomach is feeling a bit nostalgic.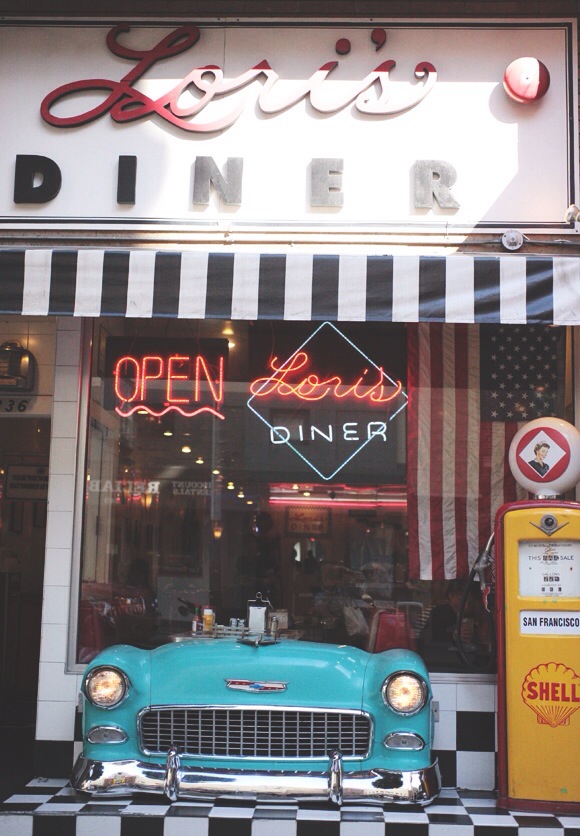 LORI'S DINER (336 Mason Street, SAN FRANCISCO, CA)
There are a number of those in San Francisco. I chose to test the one on Mason Street because because it was the closest to where we were staying (laziness, what can I say…). Apparently, it's the very first of the franchise to have opened in San Francisco.
The idea was to get a 50s diner vibe, a pretty popular concept nowadays. I mostly went to see the place, but the food was worth it.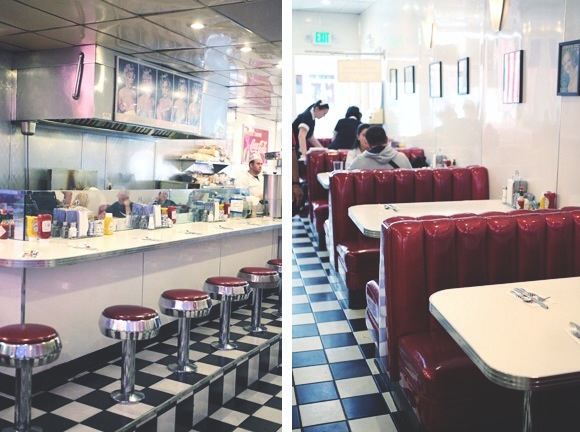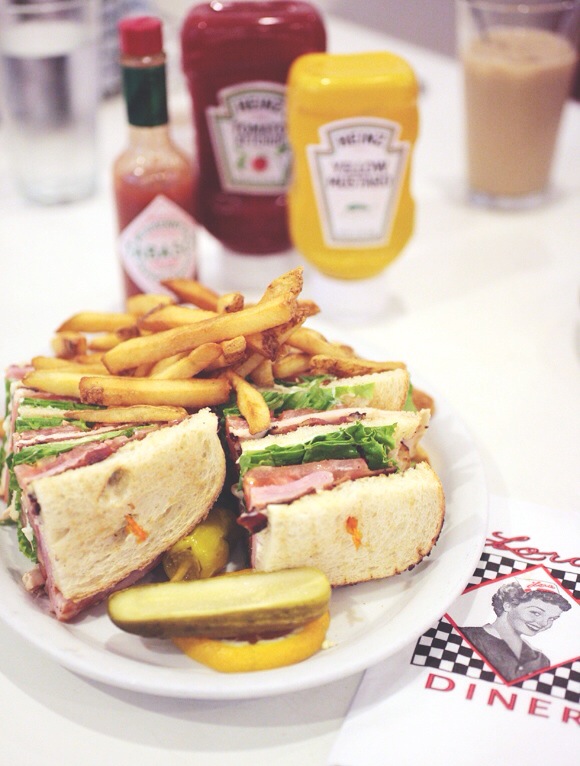 When the Club House of my S.O. arrived with its 3 layers of turkey, ham, tomato, bacon and salad (times 2) I was a bit scared. It looked stodgy, you know? But not at all. It was one of the only times I tasted a club sandwich that didn't make you want to give up by the third bite, they're usually so dry and heavy. Here, it's all very balanced (if I may put it that way), and it's filling without being too heavy.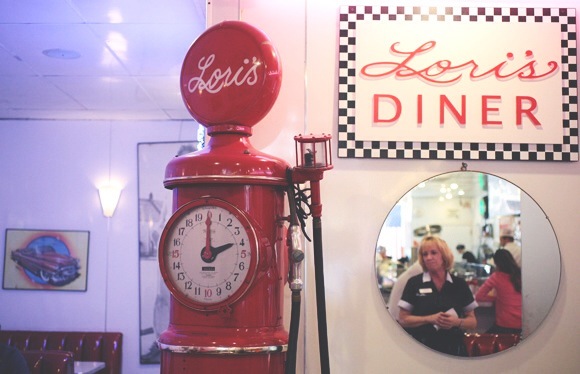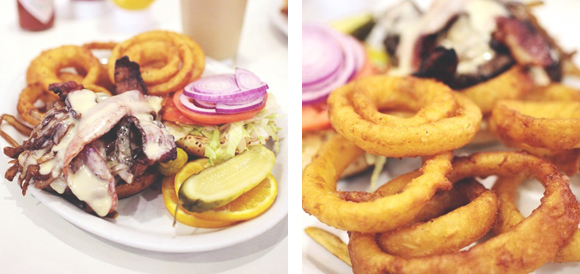 As for Lori's signature burger (steak, bacon, onions caramelized in balsamic vinegar, cheese), it's almost the same verdict. Very good and juicy, but I wouldn't go as far as saying it's filling but not heavy. A bathroom scale has even been set near the exit for the tribe of the anxious, scale that I didn't step on (I'm with the tribe of those in denial).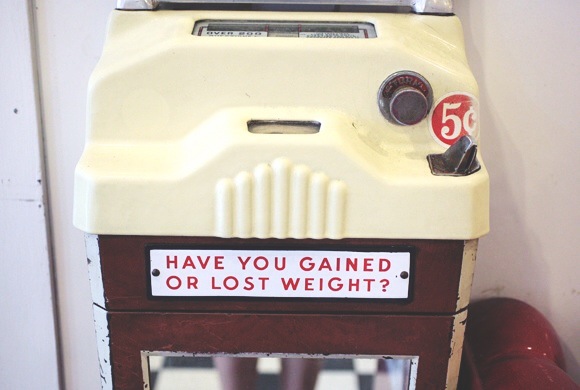 KAT'Z BAGELS (3147 16th Street, SAN FRANCISCO, CA)
A place discovered randomly during a walk in Mission District. I was never a fan of bagels (it's just bread with a hole in it right?…so there's less to eat!) and there I changed my mind.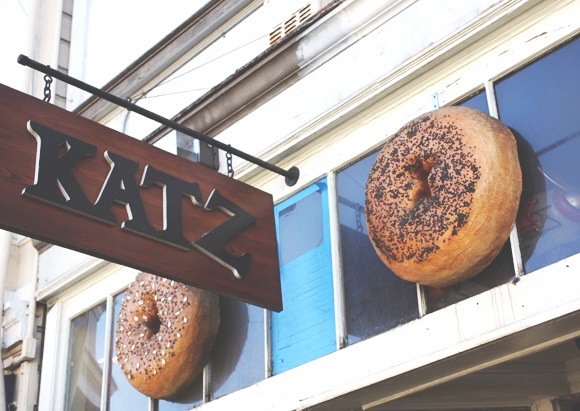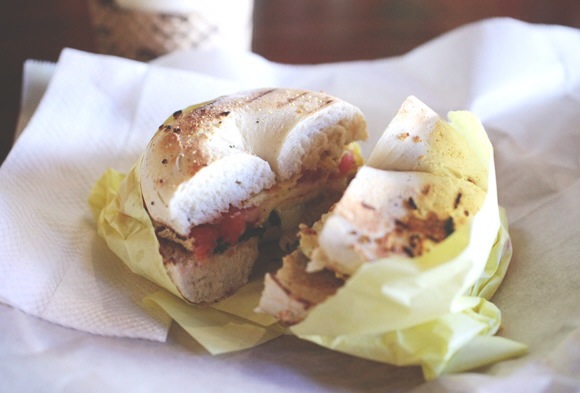 The bagel is prepared and baked on the spot. You choose between different types of bread: plain, sesame, garlic…etc. and then between various toppings. I chose the garlic bagel with egg, tomato, mozzarella and basil. Warm, perfectly toasted: delicious.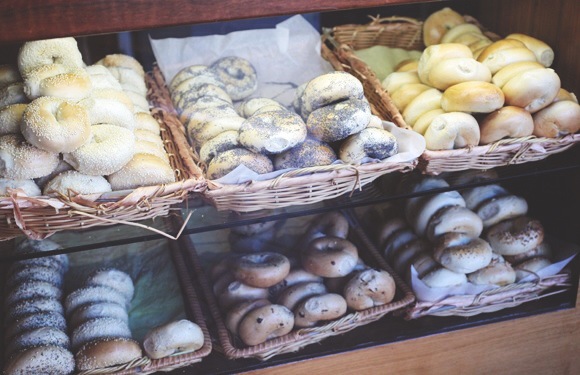 You can even take it to go. But having it onsite has a charm of its own.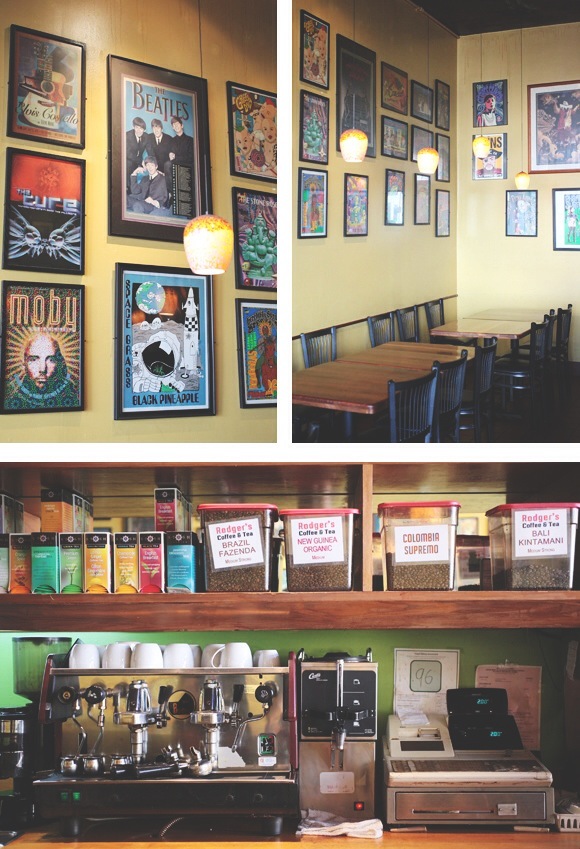 SUZU NOODLE HOUSE
(1825 Post Street (Kinokuniya Building, Japantown) SAN FRANCISCO, CA)
Not at all typical, but as I told you, I roamed about Japan Town quite a bit, where you can be tempted by numerous asian treats: bubble tea, pastries, japanese crêpes, fritters….you're pretty much spoiled for choice!
This address was a recommendation of a japanese passerby who knows the area well, and I wasn't at all disappointed.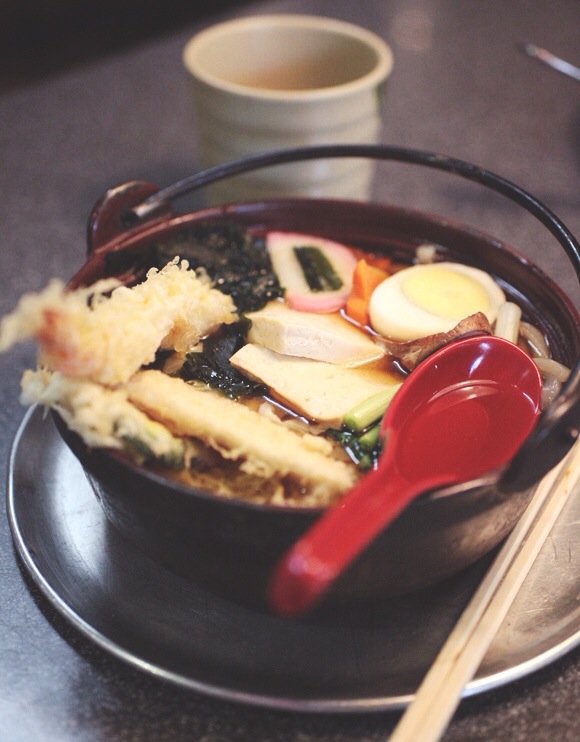 The nabeyaki udon served in its pan was delicious.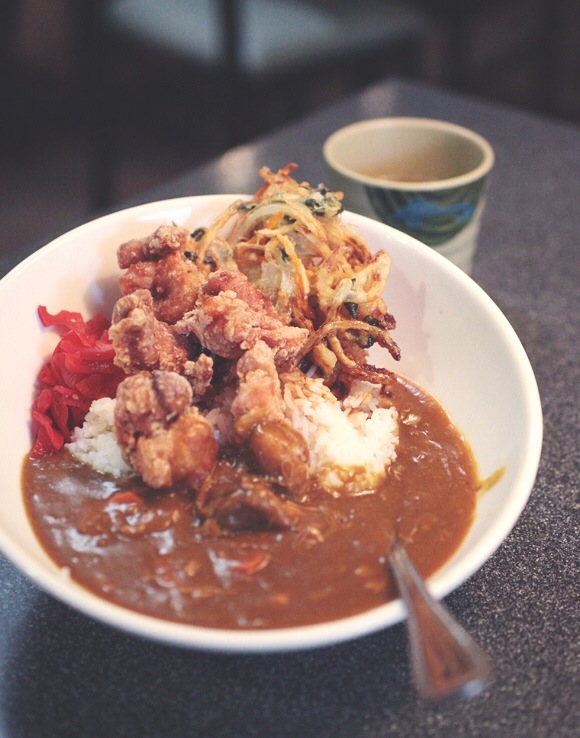 As was the rice curry with fried chicken. A great place for those that are looking for a touch of exotism in San Francisco. (English translation by Bleu Marine)