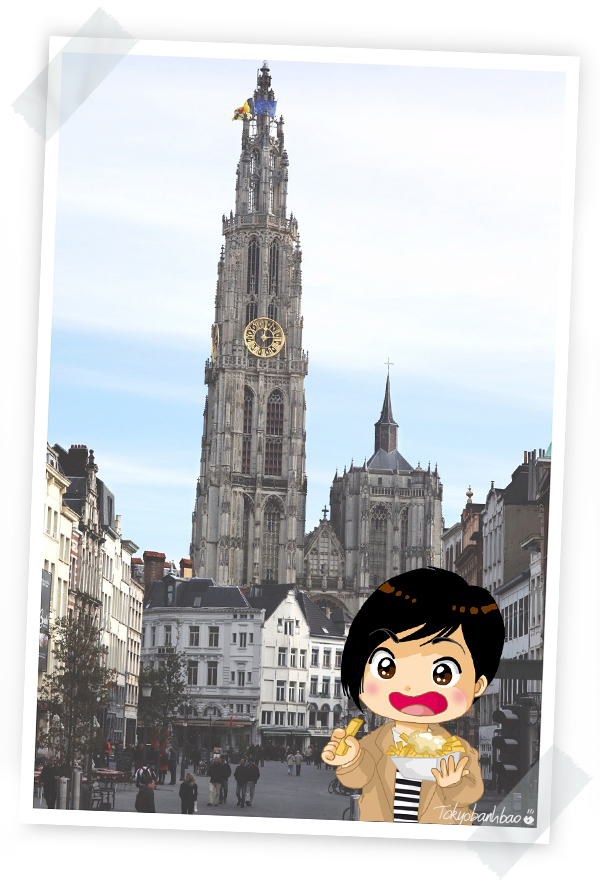 As promised, I'm back from Antwerp with lots of great food places! Thanks to Kika_p for the great tips on Instagram!
FRITUUR N°1 (Hoogstraat, 1) 
it seems it was ordained (or maybe – with a name like that – it self-ordained) the best fries in Anvers. So yes, they're good, warm, with a choice of sauce, but I liked those of FRITUUR KEYSERFRIET (De Keyserlei, 54) better: they were bigger and crispier. Tell me what you think if you stop by!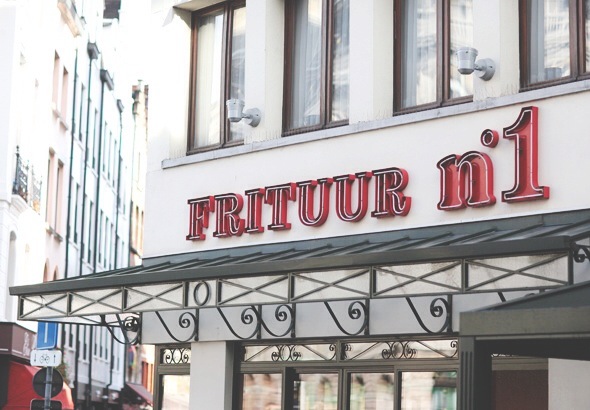 BARNINI (Oude vaartplaats, 10)
 The setting is almost kitsch, in the style of what you would find at your grandmother's, but it's cosy. Everything is home made, including the bagels. I had a bagel revelation in San Francisco, I'm following up in Anvers with this address.
I will admit I liked the american bagels better (aaah, but the perfection of their crispiness!) but those are definitively worthy challengers. Their strong suit is the yummy and well balanced garnish.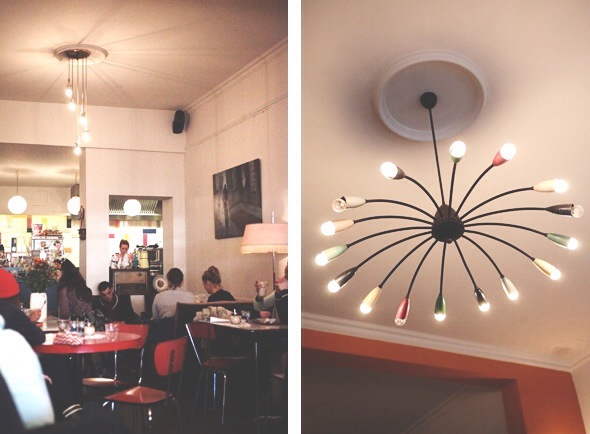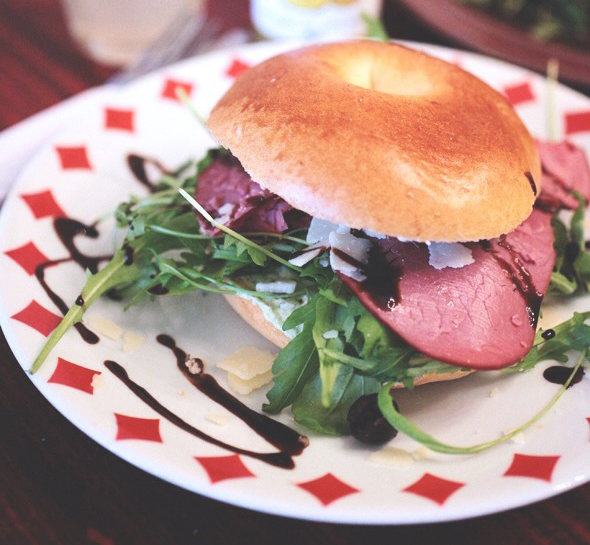 On that day, I chose the "Deli" bagel (pastrami, arugula, parmesan, cream cheese) and my S.O., aka wisdom incarnate (or maybe guiltiness incarnate from all those fries?) opted for the "Veggie" (eggplant tapenade, mozzarella, arugula and tomato).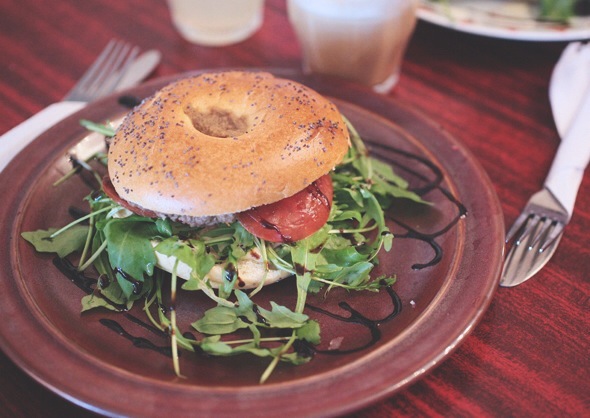 MOMADE CUPCAKES (Reynderstraat, 37)
Ah! I ate a million of those in the USA! And it continues here in Belgium! The place is cute as can be, and could probably be Strawberry Shortcake's secondary home: space is limited, but you can always choose to get the cupcakes to go.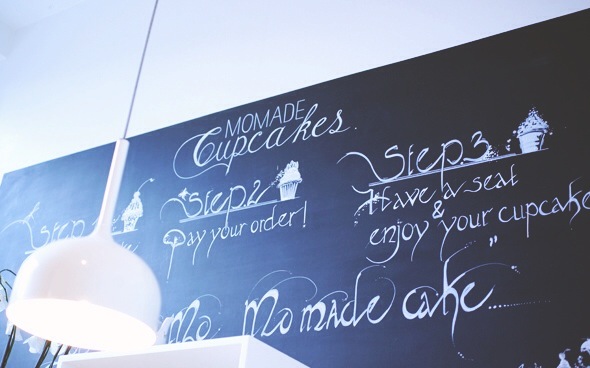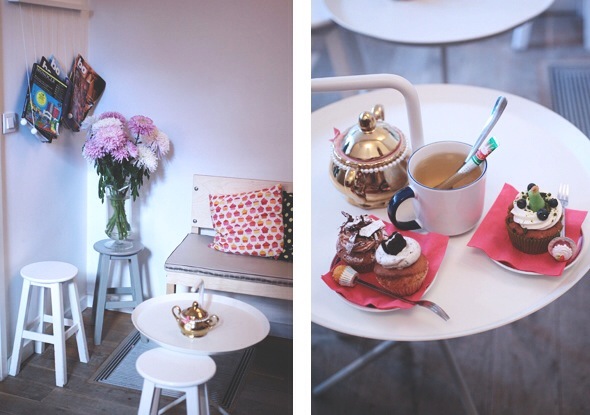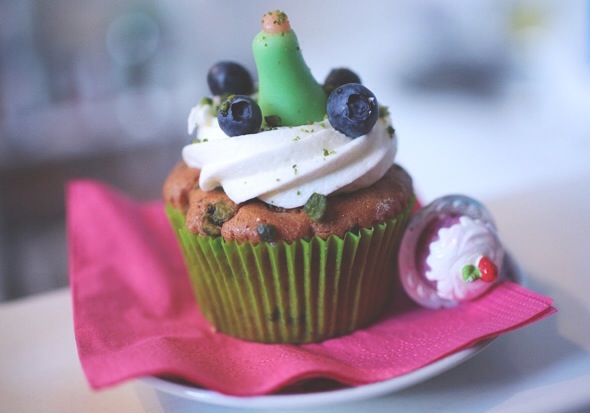 In any case, everything looks delicious: I'll recommend the 99% chocolate, soft, topped with chocolate, and with a …. chocolate filling! The Oreo cupcake isn't bad either…so in short, there are a ton of flavors to choose from! Your pick!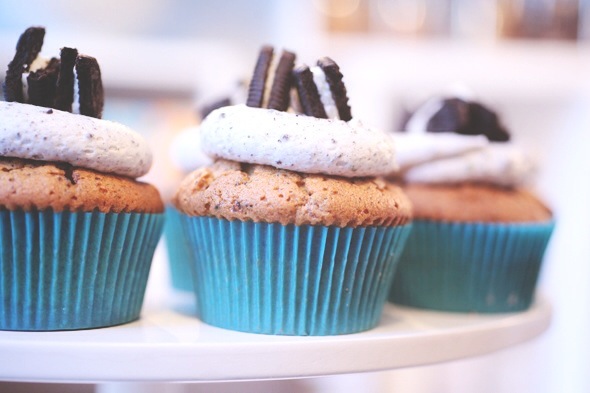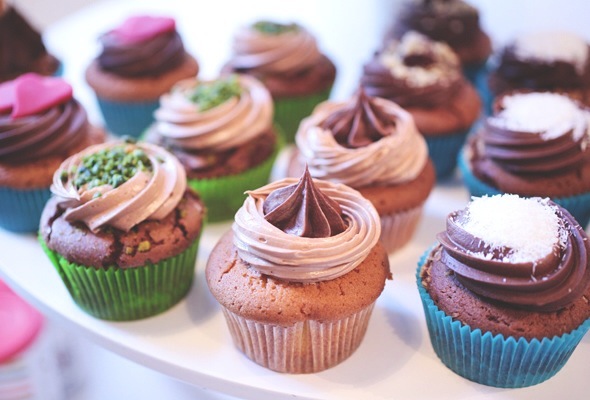 KOOL KAAI (Kleine Kraaiwijk, 1)
This last address isn't a restaurant, but our Bed & Breakfast during our stay. I found it at the very last minute after an internet search-to-the-death, and we didn't regret our choice, much to the contrary!
… Perry and Sarah's perfect welcome, the great duplex studio, the perfect location – right by the historical center and the Escaut river and …. cherry on top, breakfast in a basket by the door every morning (that apparently had quite a few of you drooling here and there on Instagram)!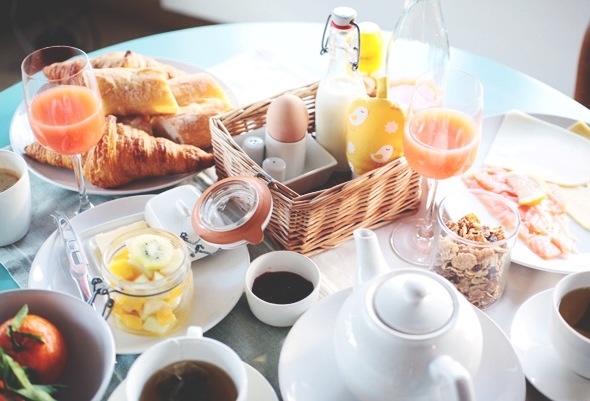 I didn't take any pictures of the place itself, to keep the surprise intact if you ever choose to go (but you can still go and take a sneak peak on the website if you're curious). Kool Kaai was a great surprise!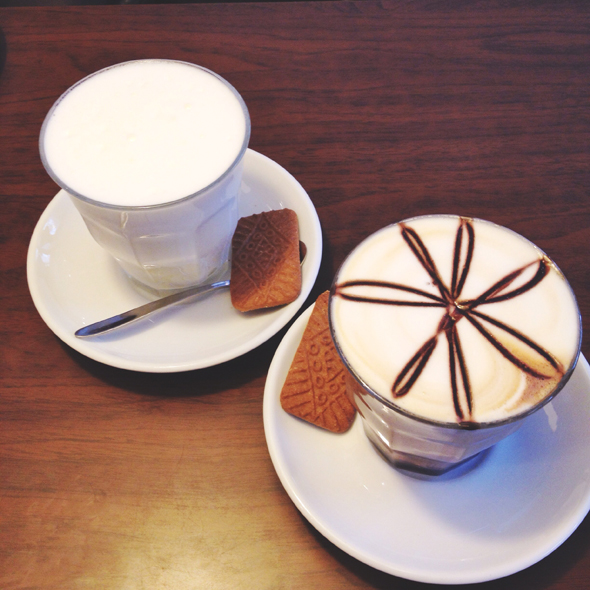 Bonus address for a cup of good coffee or hot white chocolate: NORMO COFFEE (Minderbroedersrui 30): cosy atmosphere with Starbucks/Friends type couches, but friendlier than your average Starbucks! Well, Smakelijk you guys! (English translation by Bleu Marine)