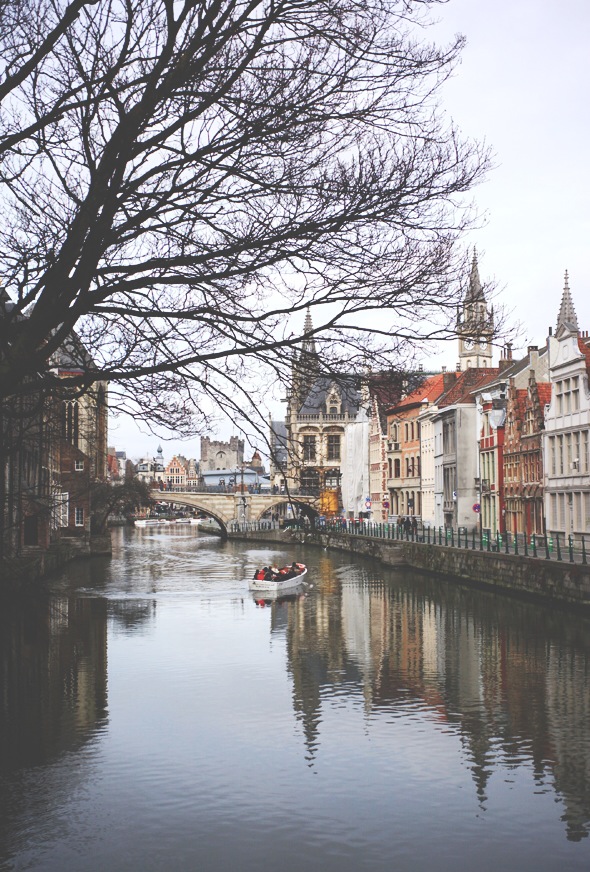 Last weekend I was in Ghent, Belgium. Again?!! I hear you ask! Indeed, I recently visited Antwerp, as well as Bruges and Brussels a few years ago… But this time, I was kindly invited by the tourist office of Flanders: they must have felt that the Belgian virus was taking over me slowly but surely.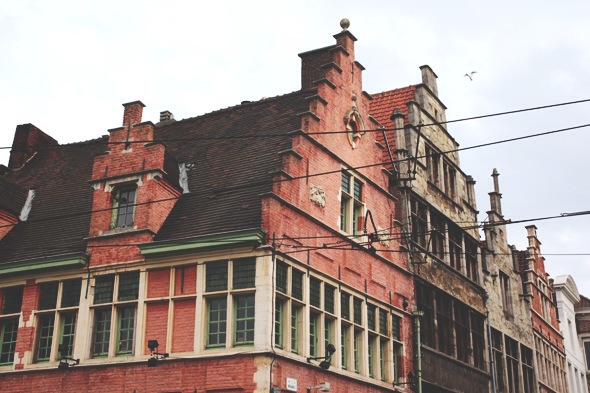 And so I discovered a city somewhat resembling Bruges, but with a more genuine charm as it's less crowded by tourists.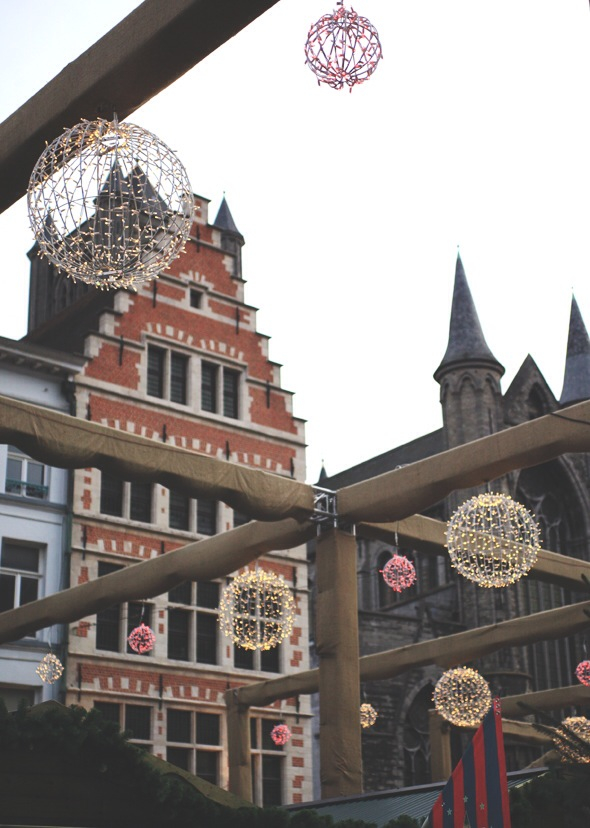 Even though I were invited, I had a complete freedom in the choice of my visits, and I really did as usual, i.e. I tried to glean some good addresses from locals, and have tested most places by feel.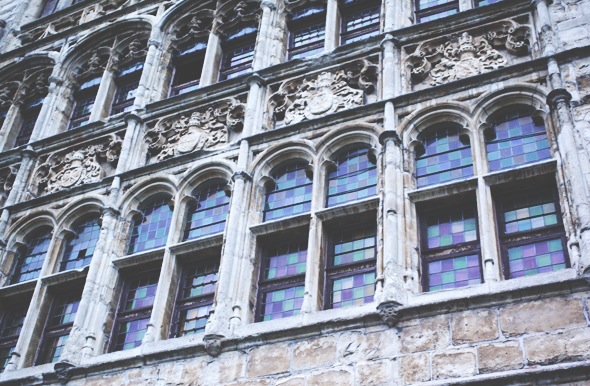 I could get a taste of a bipolar Ghent. A "grey/rainy" day and a "tropical sun" day (exaggerating just a tad), therefore I thought about dividing my post in 2:
– one episode with "what to visit in Ghent when it's grey"
– one with "what to visit in Ghent when it's sunny" (there will also be a food bonus of course).
Today we start with Ghent the grey (Lord of the Rings fans, enjoy) and its visits' ideas accordingly.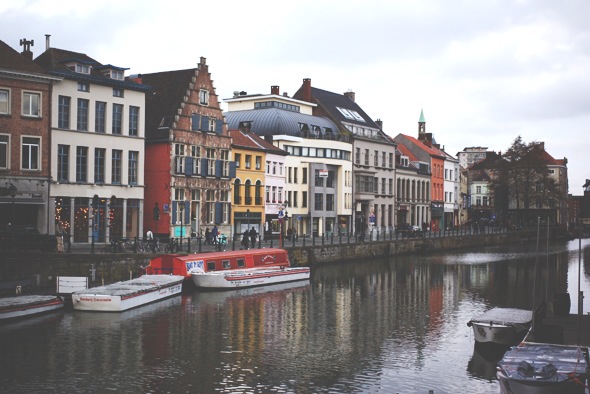 Gravensteen
the numbered trail allows to discover the different rooms of this castle, sometimes fascinating, sometimes scary (= the room dedicated to torture instruments of that time: Brrrr! Faint-hearted, beware! And from the top of the donjon you can get a panoramic view of the city.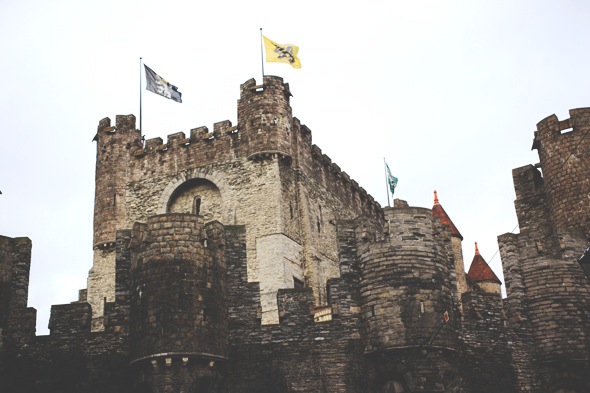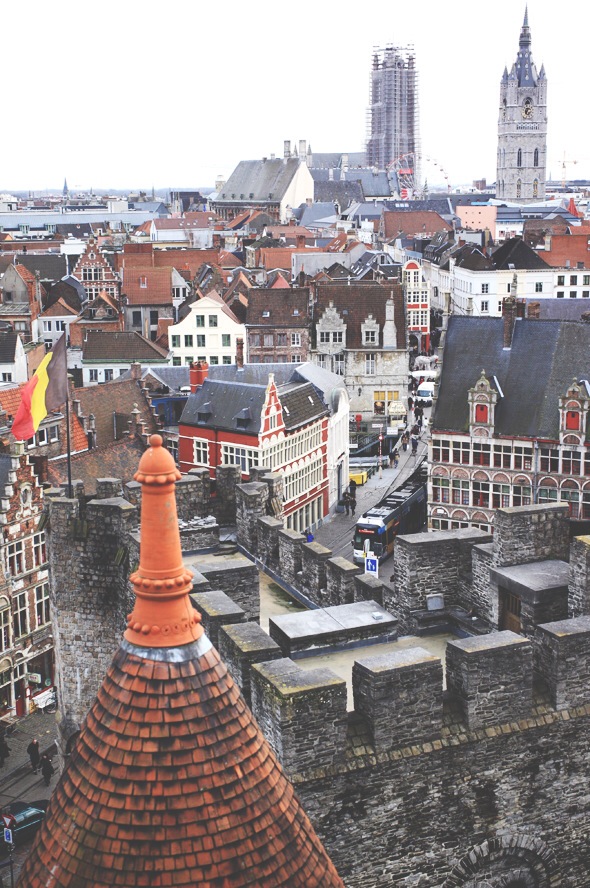 Belfry of Ghent
once again, height lovers will be spoiled. (For the lazy, an elevator is available, and for the scared lazy, a bench is available at the ground floor)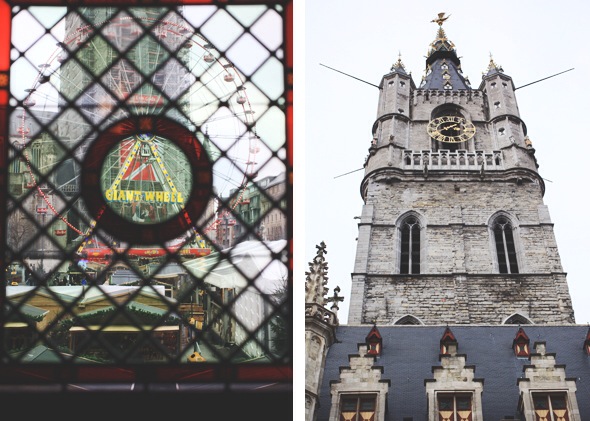 Saint Nicholas' Church and Saint Bavo's Cathedral
breathtaking architecture and scenery. The cathedrale includes "The Adoration of the Mystic Lamb", a painting on wooden panels by the Van Eyck brothers, favorite piece of art of the inhabitants of Ghent.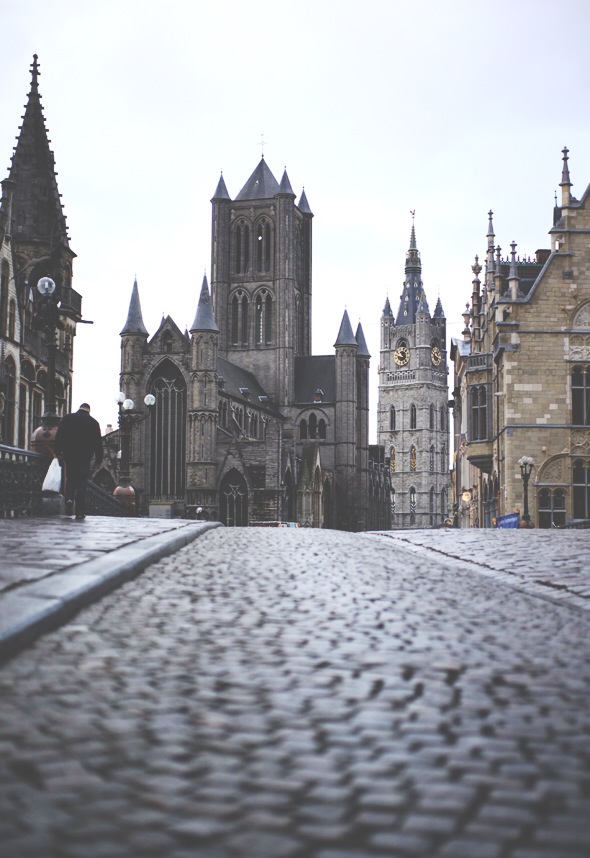 Het Design Museum
a good way to avoid the rain but not only. Design lovers will find what they're after, with quite some contemporary design (like this certainly veeery comfy chair with mattress springs?), but also art deco.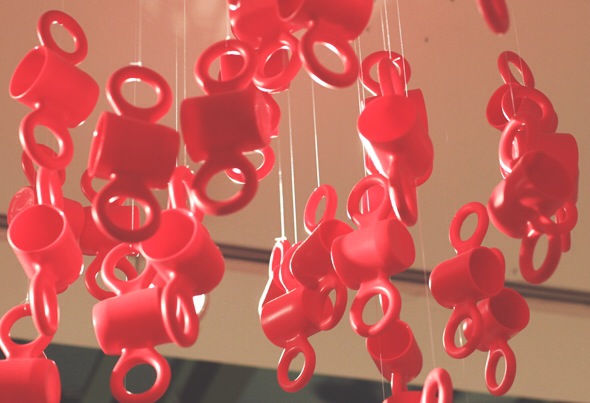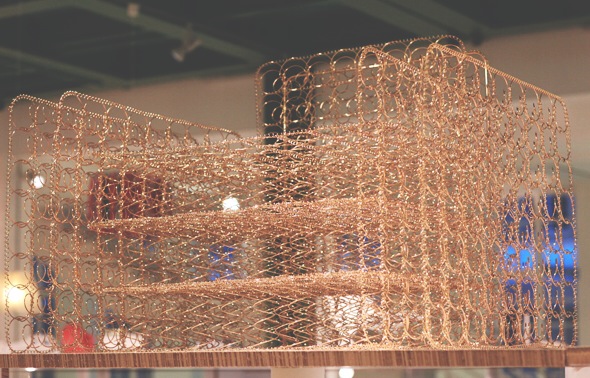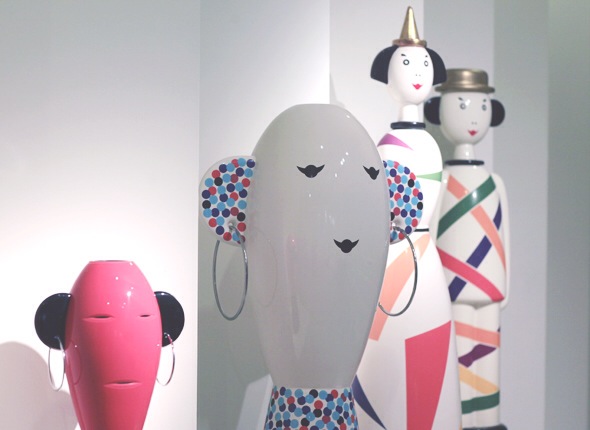 The SMAK or Museum of Contemporary Art
which I would have loved to visit but due to a lack of time we weren't able to make it. So I'll leave the surprise to you, you can tell me about it.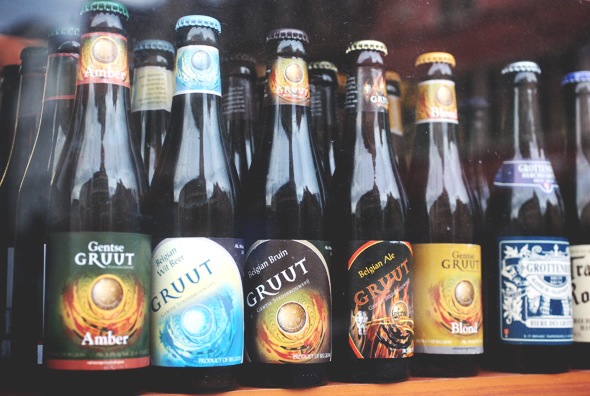 Of course, there's a lot more to see when the weather is grey, like the Museum of Fine Arts or the local bier brewery, the Gruut. My list is far from being complete. And fyi, there is a "City card" that allows access to all monuments, museums and transportation for 48 or 72 hours.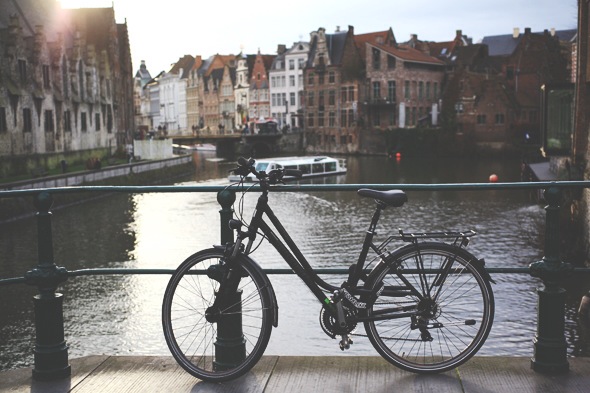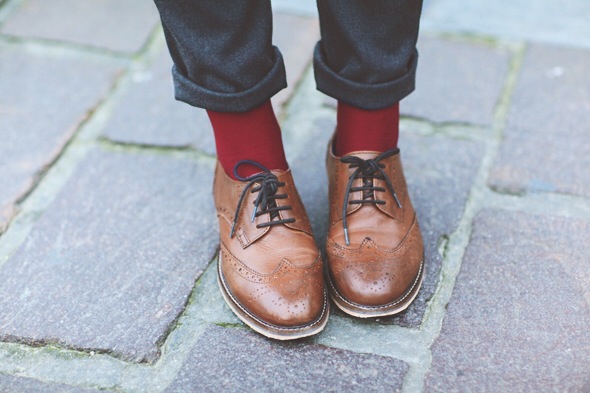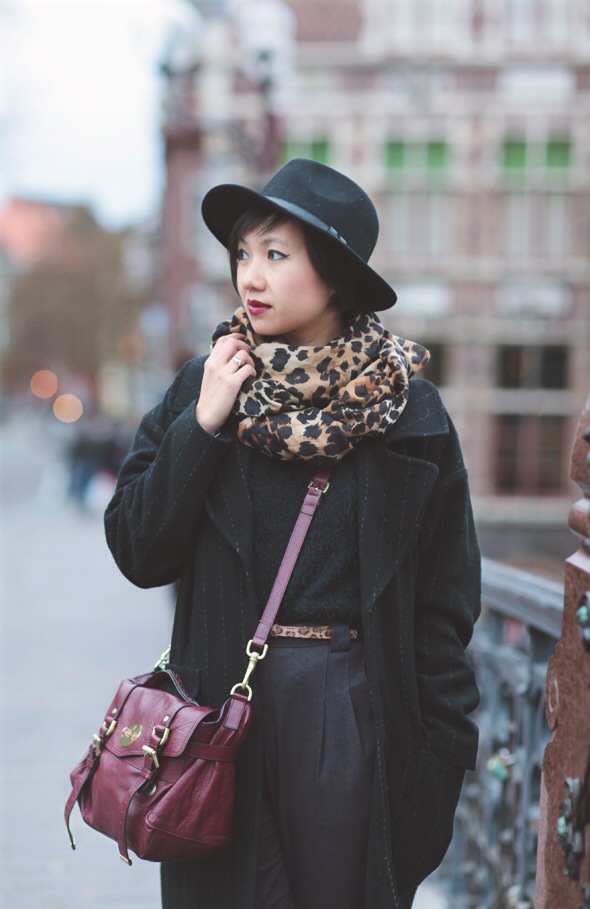 Style wise, for the greyish day, I was dressed up almost all in black with my long coat-which-beware-might-make-look-shorter-but which-is so warm-that-never-mind-if-I-look-like-a-Hobbit-I'm-just-feeling-good-in-it.
A few touches of burgundy and leopard and there I was ready to explore the city! See you on the next post for… "Let the sunshiiine in!" Get your shades ready!(English translation by LN)
---
My Outfit
Hat Urban Outfitters
Scarf H&M
Coat ASOS
Sweater Sparkle & Fade
Leo belt ASOS
Bag Alexa Mulberry
Pants American Apparel
Socks Wolford
Lipstick Rouge Coco "Rivoli" Chanel
Brogues ASOS