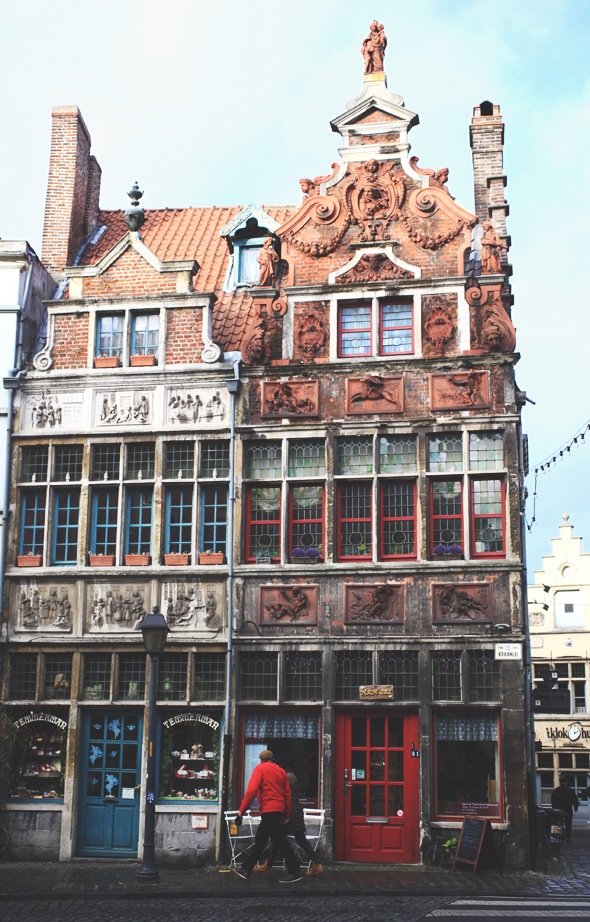 We're continuing our visit with "sunny Ghent" this time. What can you visit in Ghent when the weather's on your side? Well, of course, all I told you about last time, for who can do more can do less, right? …but it might be a pity to stay in so… "Let's go outside!"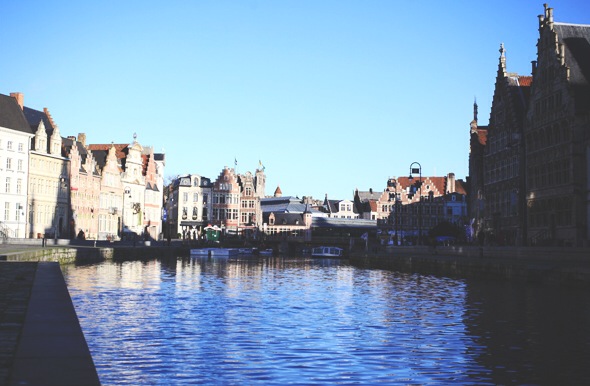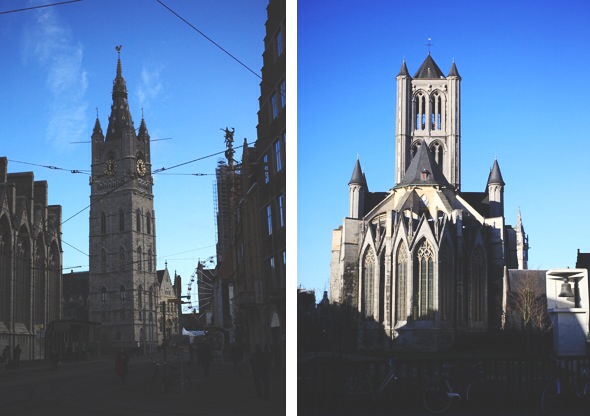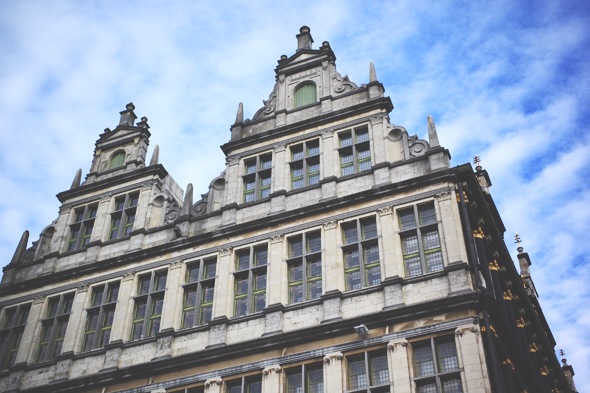 First of all, don't hesitate to loose yourself in the streets. The city isn't very big, so everything can be done by foot (and if you feel tired at any point, there's always the bus or cable-cars).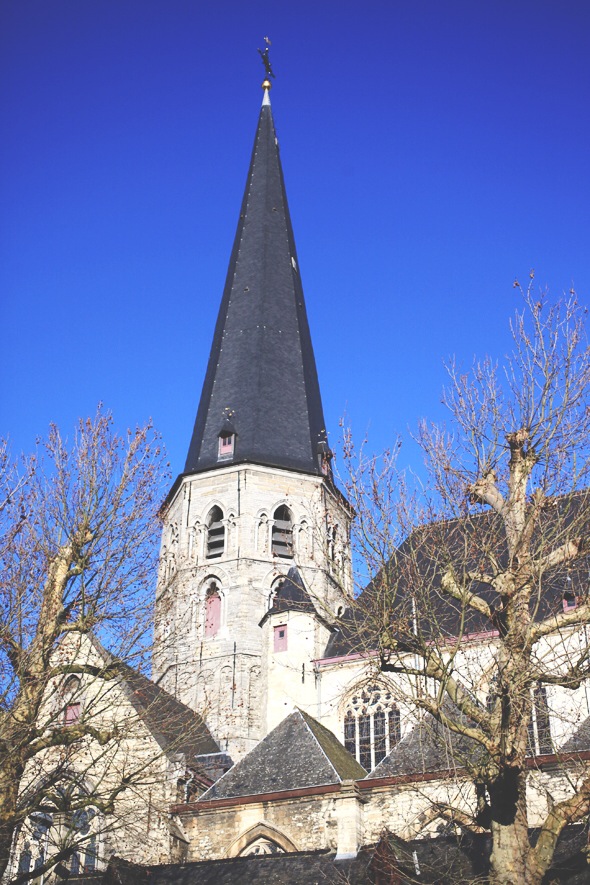 On sunday, you need to take full advantage of your morning (markets generally end around 1pm) to stroll through the various markets the city has to offer.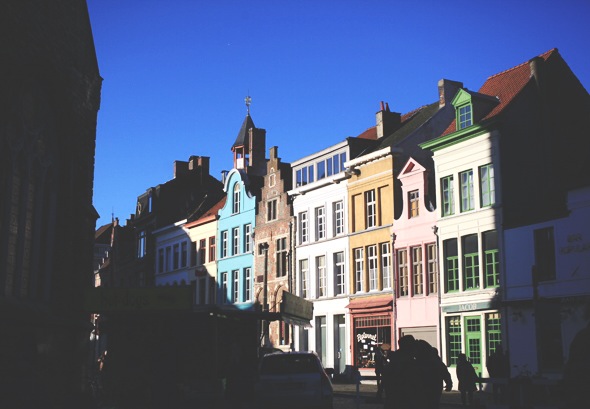 The Bij Sint-Jacobs flea market
If you like jumbles of bric à brac and various oldies, this is the place for you! Old vinyles, kitsch postcards, vintage clothes and finds of another era.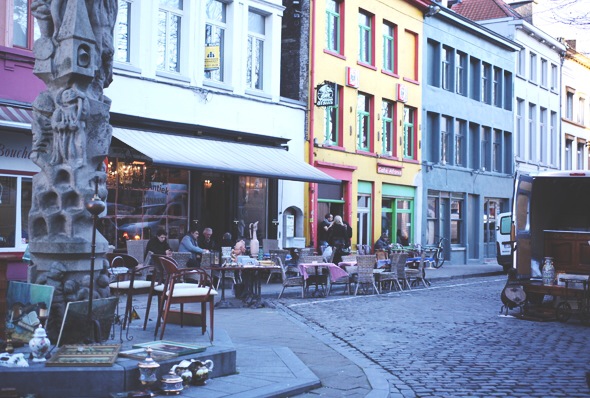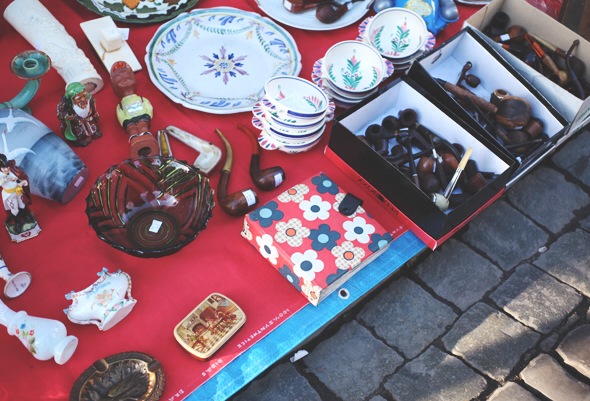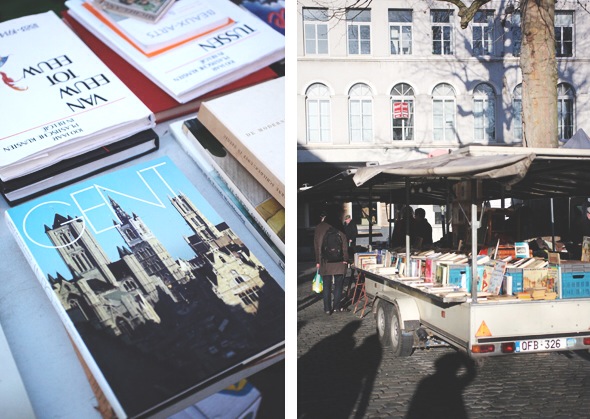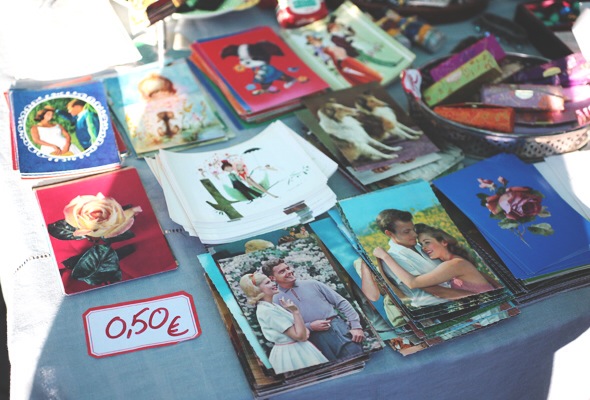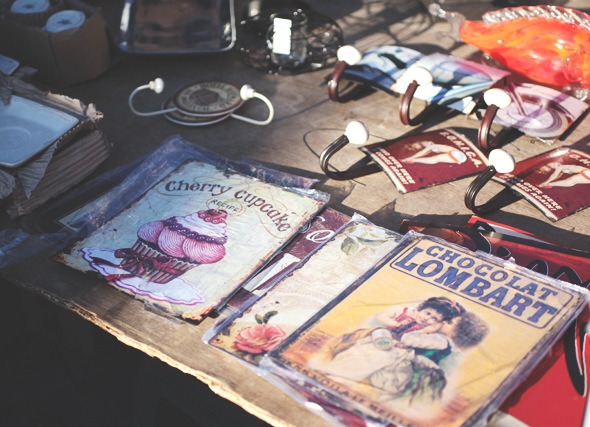 Ajuinlei's book market on the banks
 you'll often find dutch versions, but it's not a rare thing to find books in english or even in french. Or books on travel, cinema, fashion with beautiful (in these cases, language doesn't really matter, right?). In any case, digging is a must!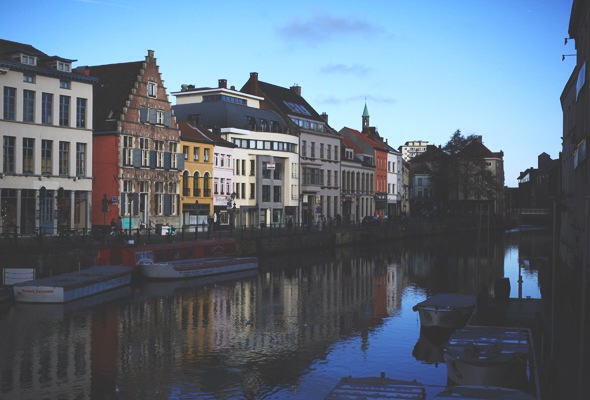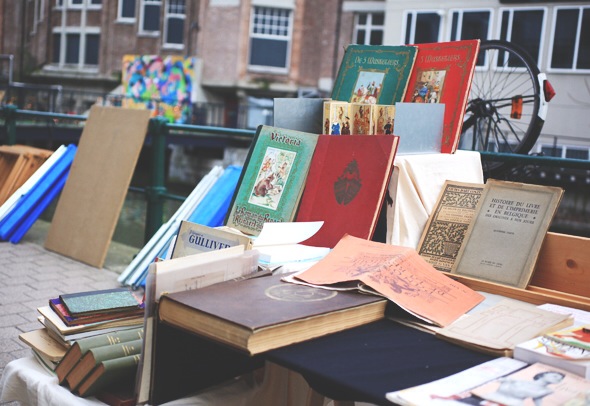 The Kouter flower market
this isn't a very large market, but the locals come to compose pretty bouquets and to talk for hours around a glass of white wine and oysters. There's a really great ambiance.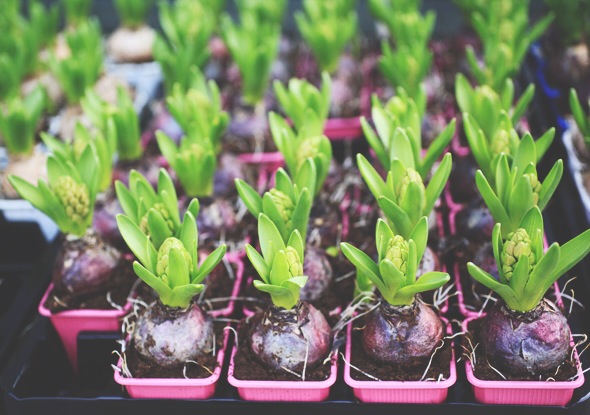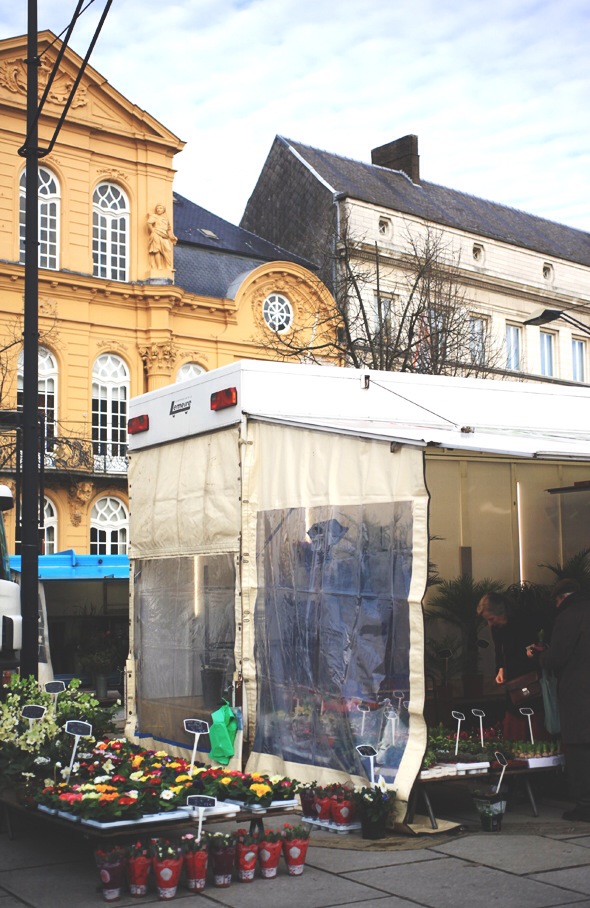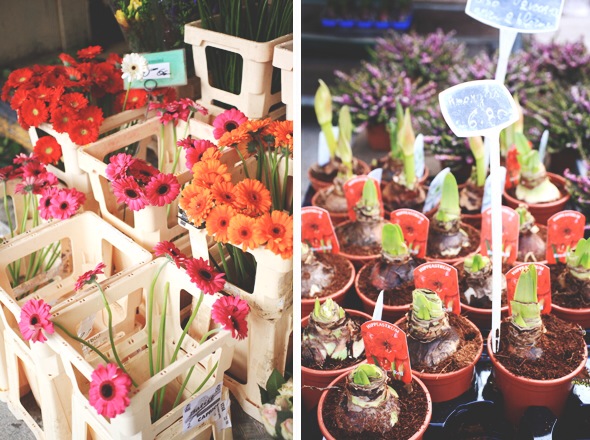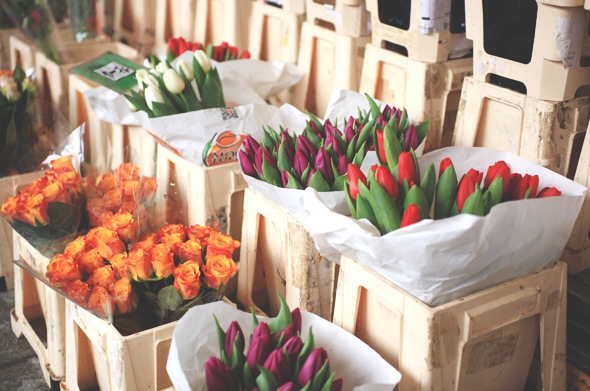 Vrijdagmarkt square
a great place to stop for a drink on a café terrace. This is also where my outfit pictures were shot, at the end of the post.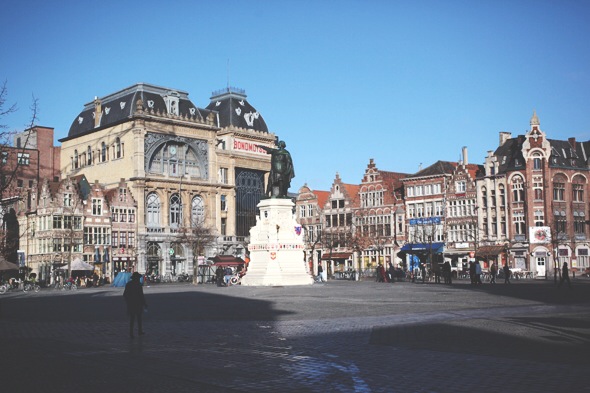 Visiting the city by boat
when it's nice out, don't hesitate to opt for a city boat tour! You can admire the city through another angle. You can choose between open or covered boats (depending on if you want to perfect your tan or if you want to keep your hair in place).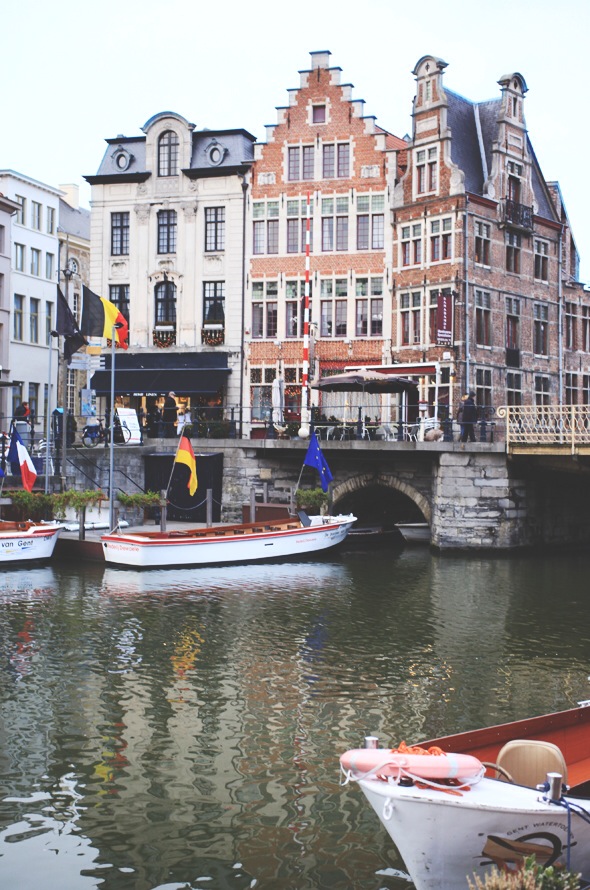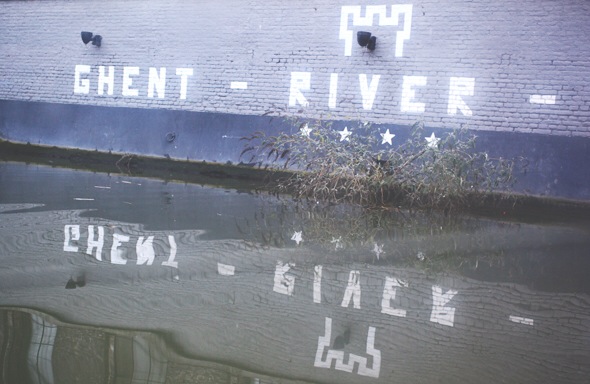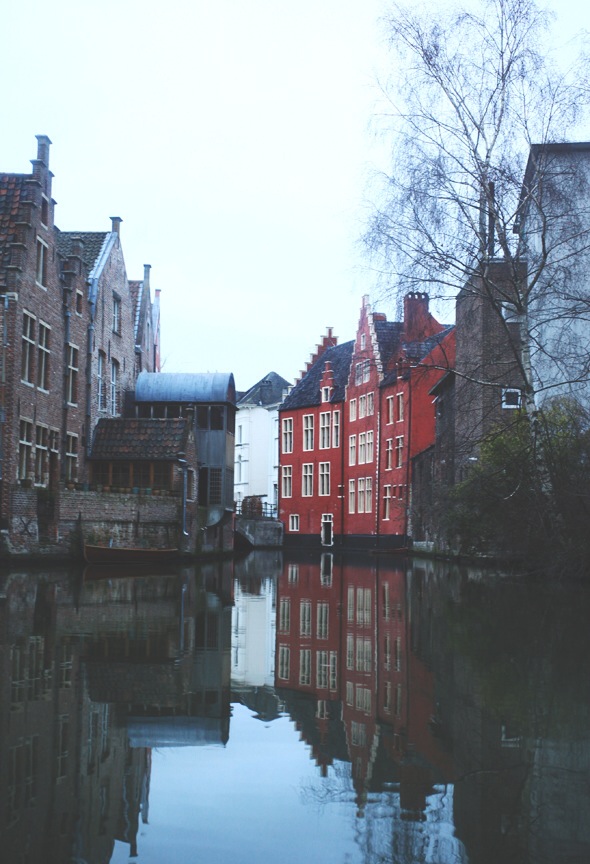 A nighttime walk
 By day, the city is magnificent, but at night, it's even more magical. A romantic stroll is very cliché, but it always does the tric. When we went, the Christmas market was still open (what luck!). There was a very festive ambiance, and I was constantly tempted by the culinary specialties that were calling out to me from various booths.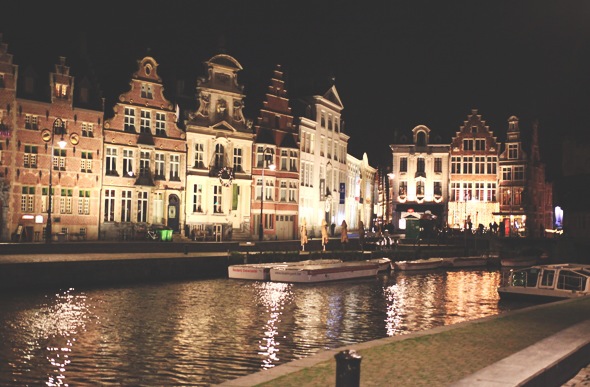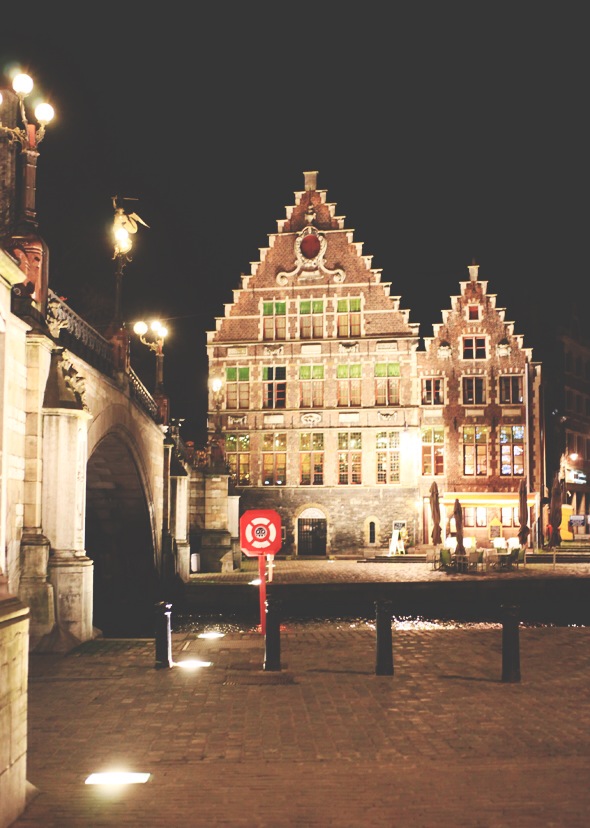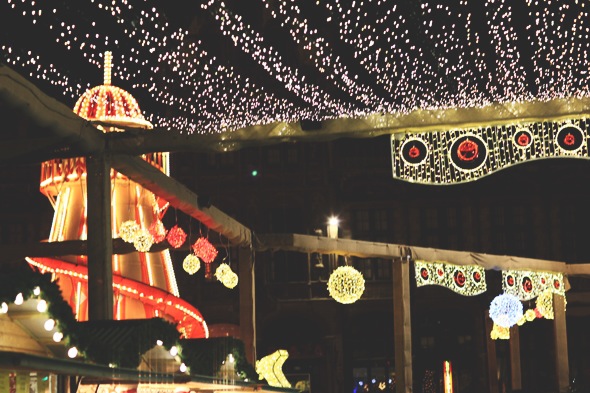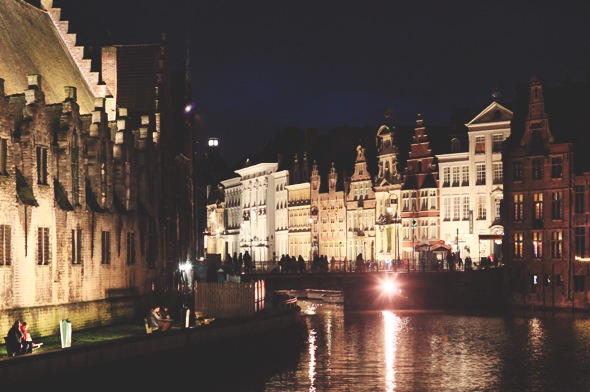 As for the outfit, this time I chose to wear my jeans dress that I wore this summer. I warmed it up with my Prince de Galles coat and a thick scarf to make the dress come to the winter side. I'll be back very soon with my good food addresses, for there's plenty to talk about there! (English translation by Bleu Marine)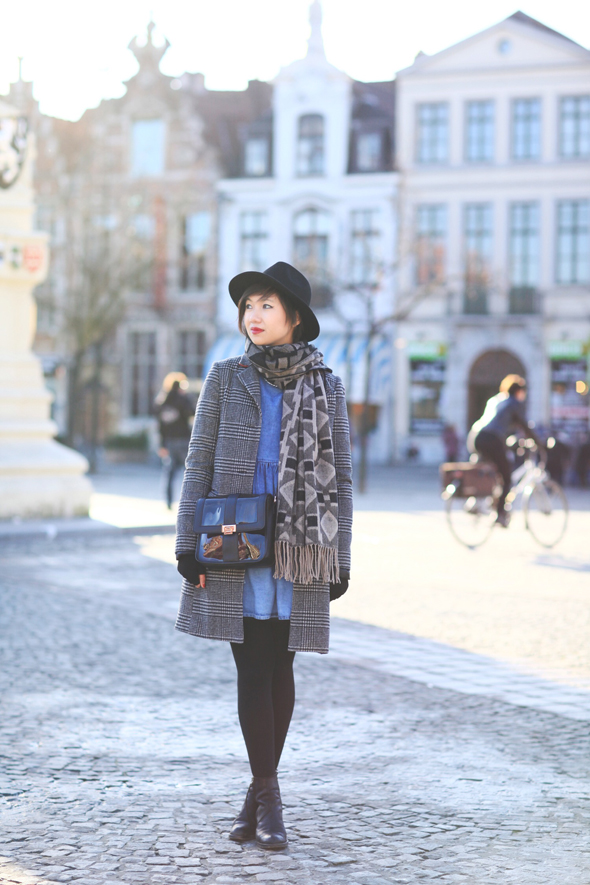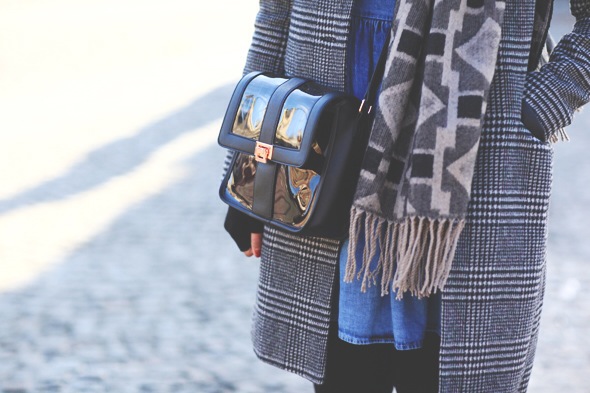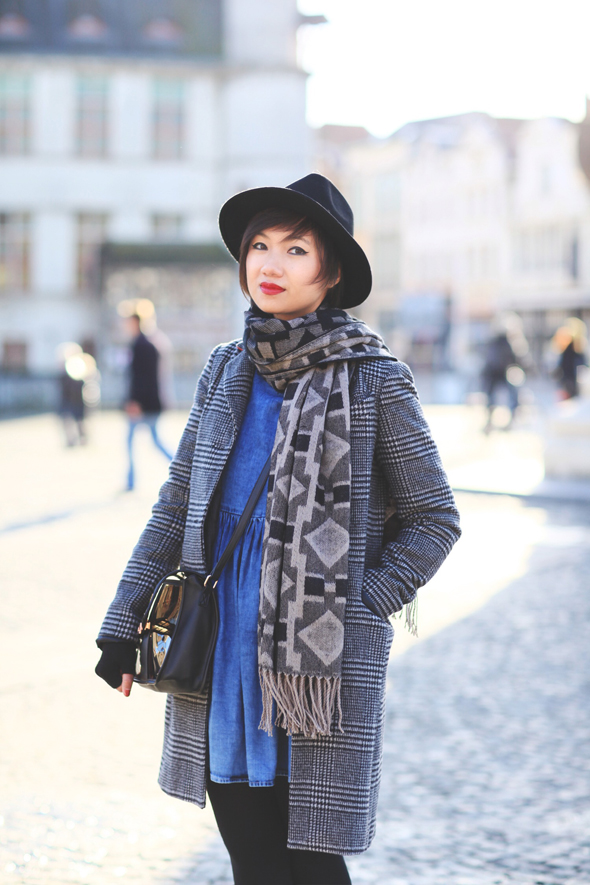 Chapeau Urban Outfitters
Manteau / coat ASOS (déjà vu ici)
Écharpe / scarf Urban Outfitters
Robe / dress ASOS (déjà vue ici)
Collants / tights Mat Opaque Wolford
Sac / bag ASOS (déjà vu ici)
Boots Pistol Acne