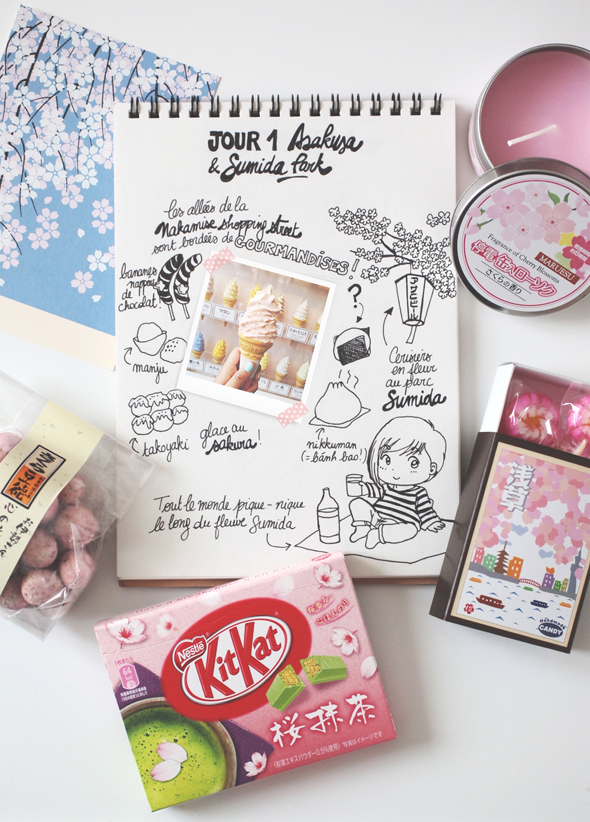 Let's visit Tokyo! We wanted to start slow, and especially wanted to enjoy the cherry blossoms (a custom called "hanami"), which brought us two steps from where we were staying, in the Sumida park.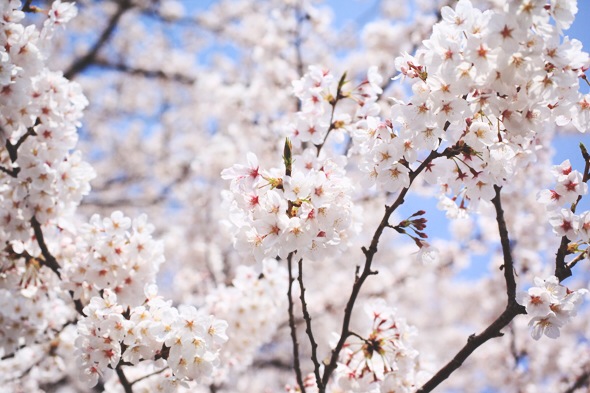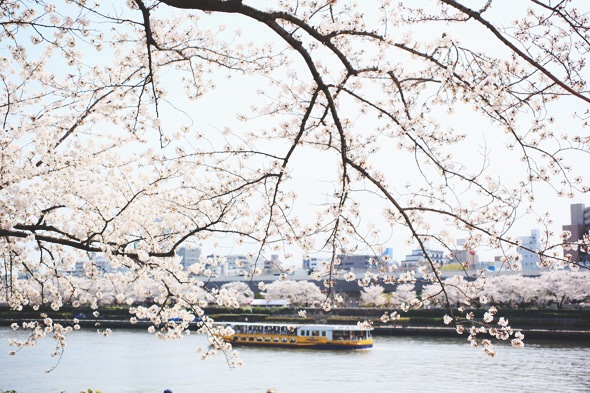 It's right by a river of the same name: you can take a river boat and admire the blossoms while drifting on the water, but we didn't have the time (or rather we didn't take the time) to do that.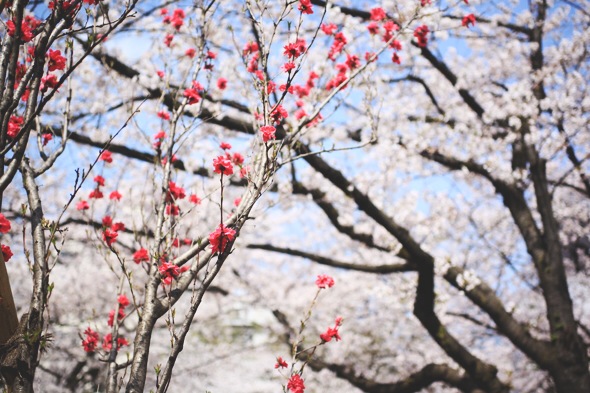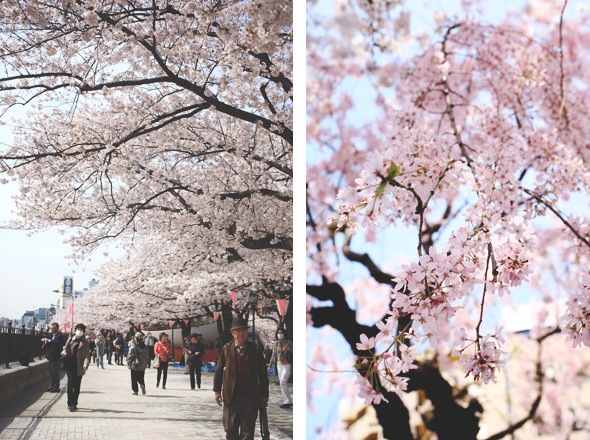 We simply sat down on the rugs that were set up for the occasion to admire the blossoms and snack. During this time, Japanese people will come and picnic under the trees with family or friends.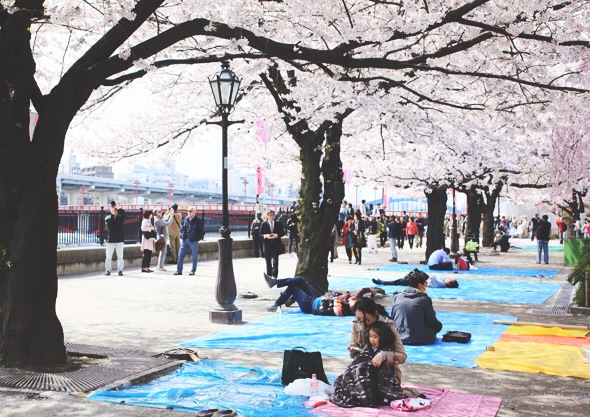 These picnics often involve some drinking, but the general mood is very merry and good-natured. During our stay, we tried to go through a number of parks for the Hanami; it was a visual wonder every time.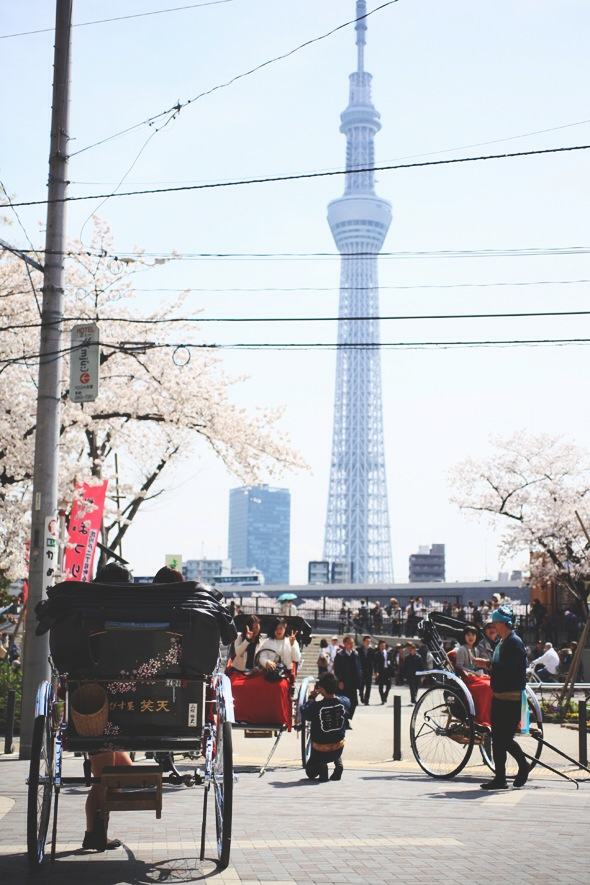 Then we went for a stroll in "our" neighborhood in Asakusa. The Sensoji temple still attracts as many tourists as it did in 2007.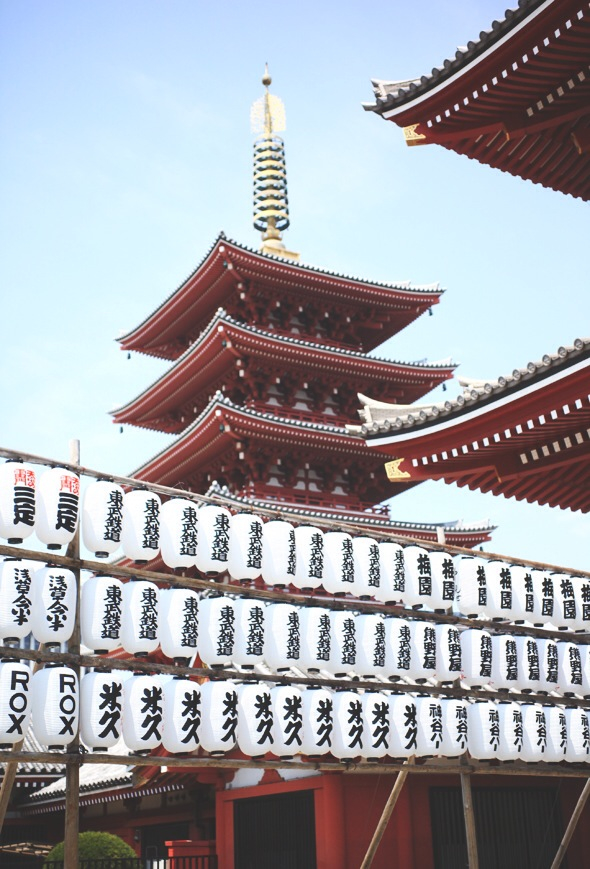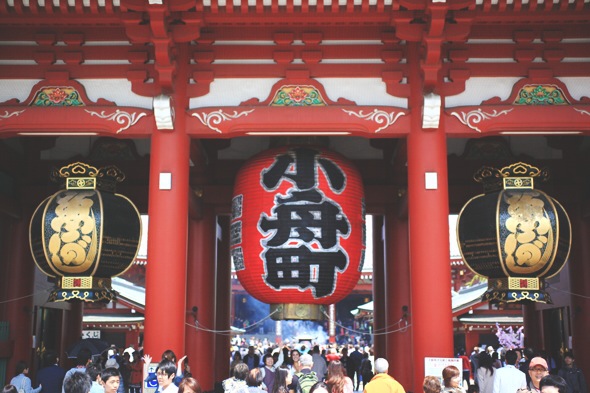 Back then I told you it was my favorite neighborhood because of the ubiquitous traditional atmosphere, but also because food is everywhere here! Restaurants, streetfood…the place has everything to appeal to me!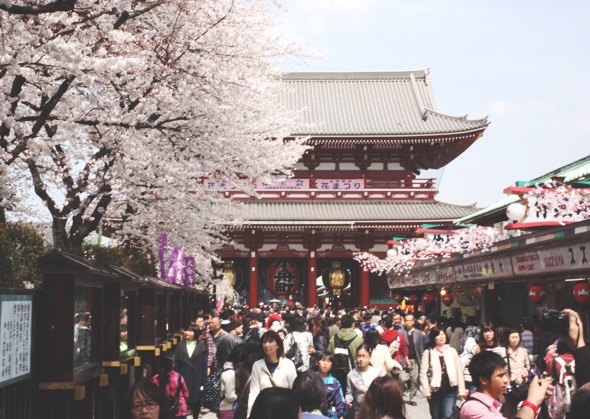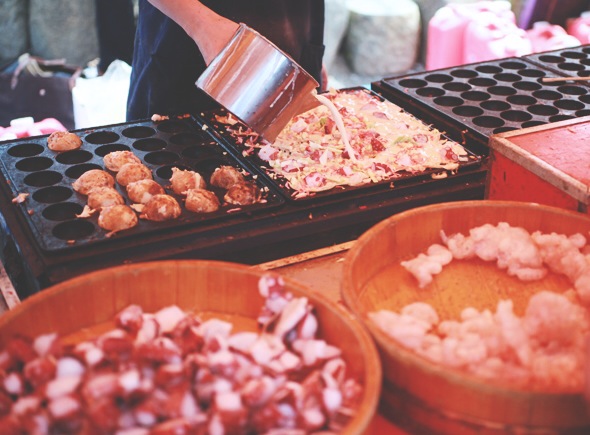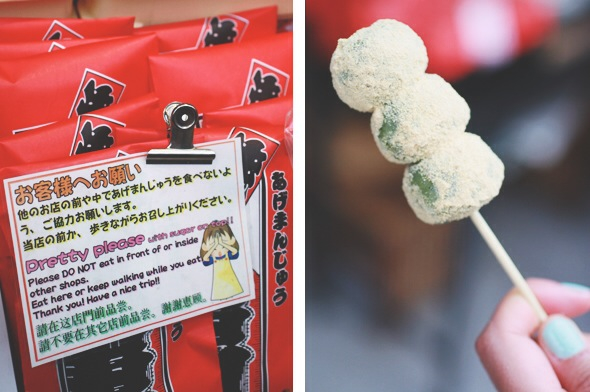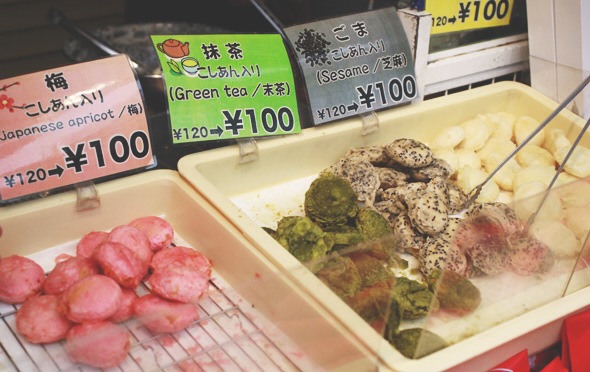 Walking down the Nakamise Dori is a constant temptation. Fritter, ice cream, treats of all kinds are all around: I think we tried almost everything there was to try. This street also has a good number of souvenir shops (fans, dolls).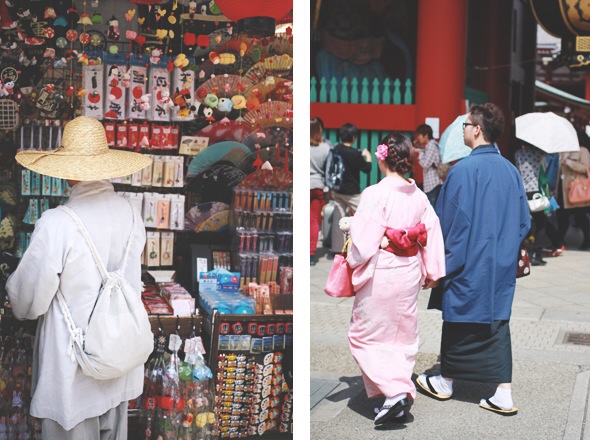 On top of it all, you can frequently see japanese in kimono passing by, which makes the area all the more charming.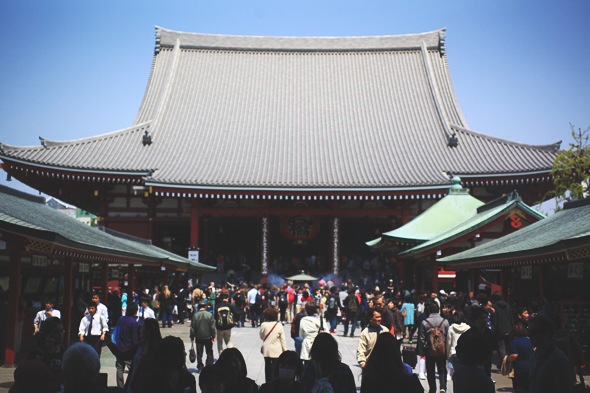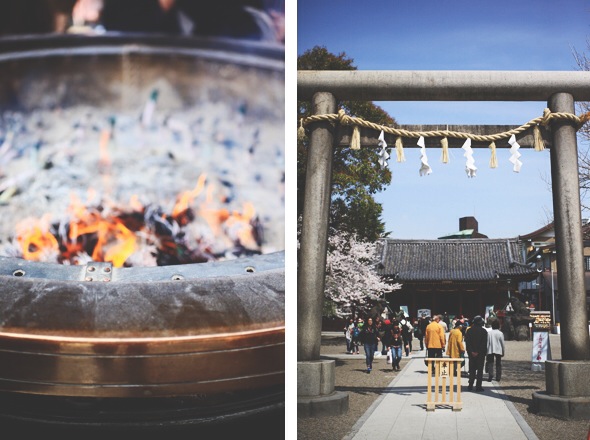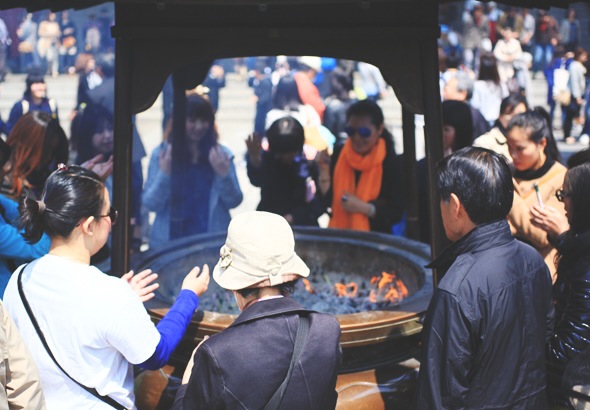 People gather around a huge incense burner to try and attract some smoke towards them: apparently the smoke has healing powers. I'll direct some your way if you want.
And here's the address of a no-fuss local restaurant:
RAISHUKEN 来集軒
The place is a bit hard to find, it's located in a small alley: we had to ask for directions (understand: wave our arms and hands).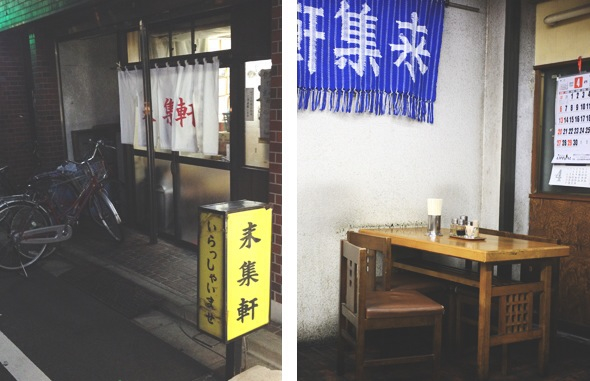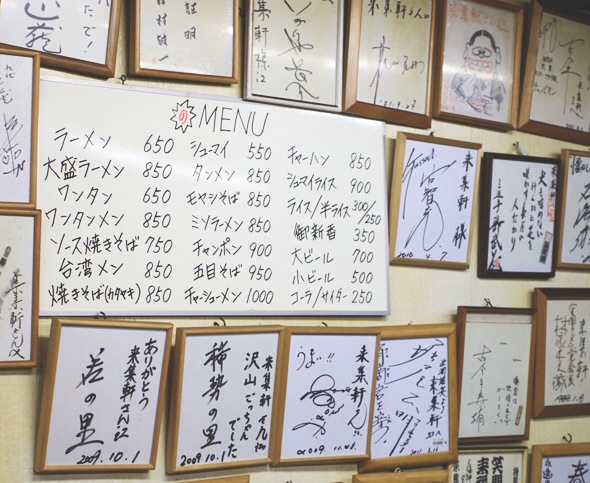 The ramen are prepared in the purest tradition and served by an old lady. Everything is written in japanese: we had to order at random.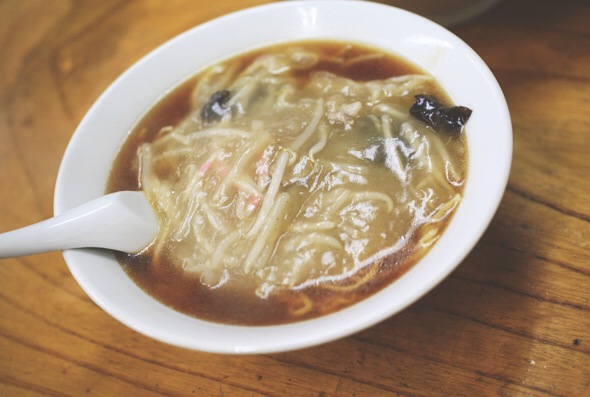 I got a sort of sheet of rice dough that floated on my noodles. Not very appealing, but it was very good. My S.O. got something more traditionnal. In any case, the ramen were absolutely delicious and cheap as can be (6 euros tops). (English translation by Bleu Marine)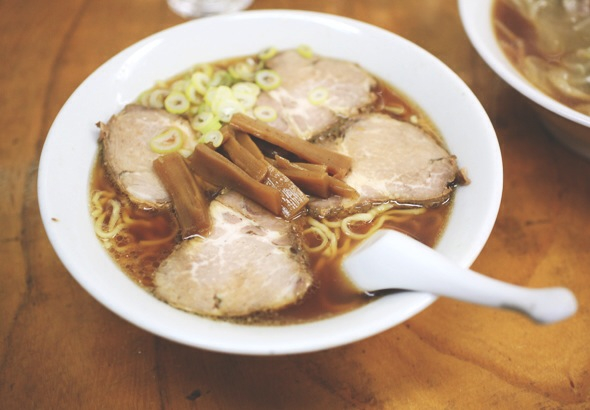 RAISHUKEN 来集軒 ramen restaurant
2-26-3 Nishi Asakusa, Taito-ku