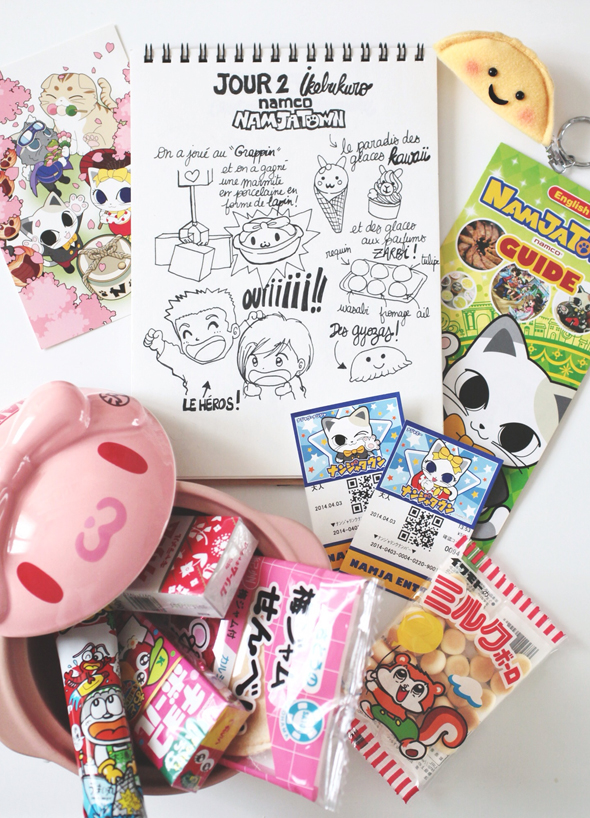 As I told some readers, we have organised the planning of our visits according to the weather. As it turns out, it was raining the second day, meaning we needed to find an indoor visit.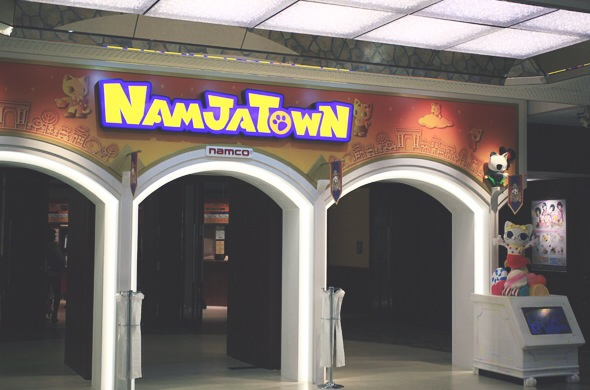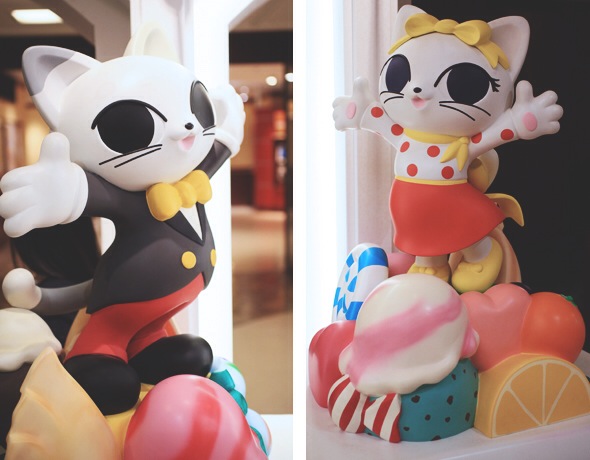 We decided we would go to the Namco Namjatown Park, which is inside the Sunshine City building in Ikebukuro: it is a mixture between an amusement park and a place to discover unusual food.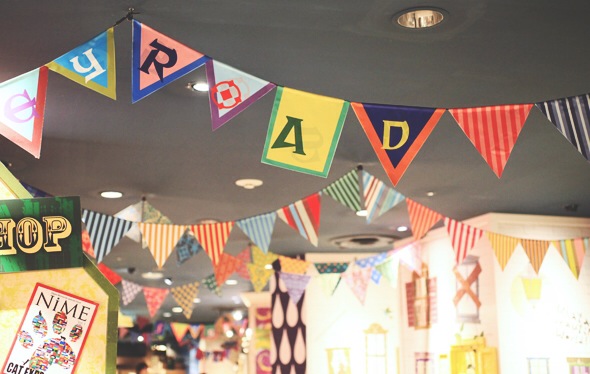 What really drew us in there was the food, more than the amusement park (you know me).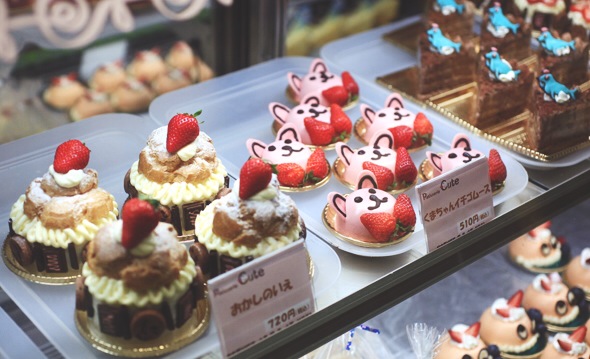 It seemed like the games were more suited to Japanese people (or those who could speak the language) because I had the impression that most of them were interactive (some kids were wearing detectors "of some sort", looking for "who knows what" = sometimes we wished that we knew how to speak Japanese) and required a certain comprehension of the language.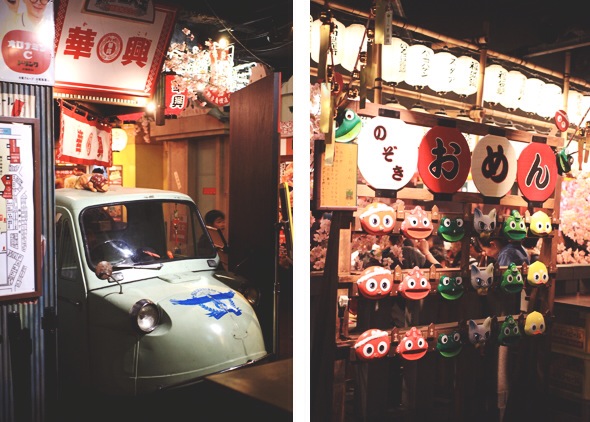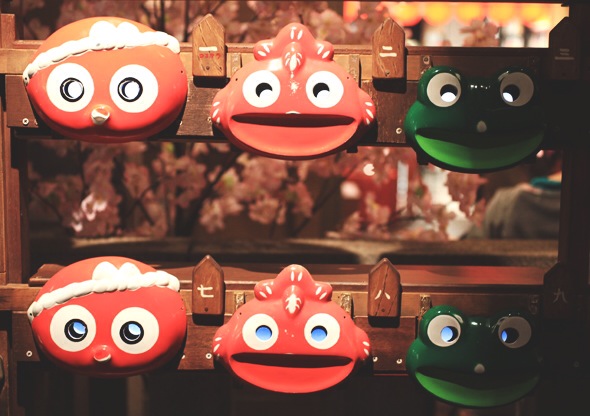 If you don't speak Japanese, I recommend you to buy the less expensive entry ticket of 500 yens (which doesn't comprise the entry to the games but allows you to discover the whole universe surrounding it).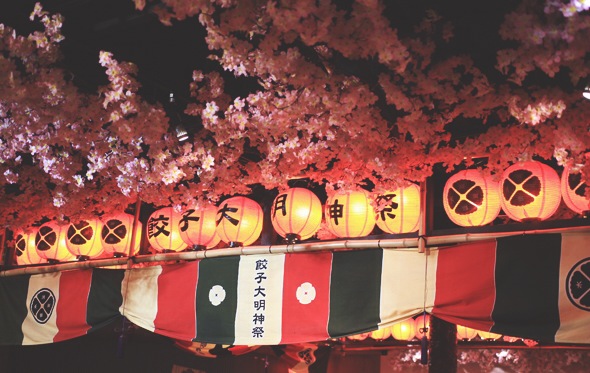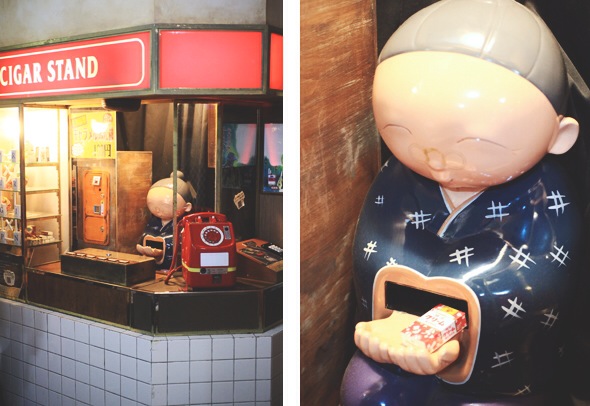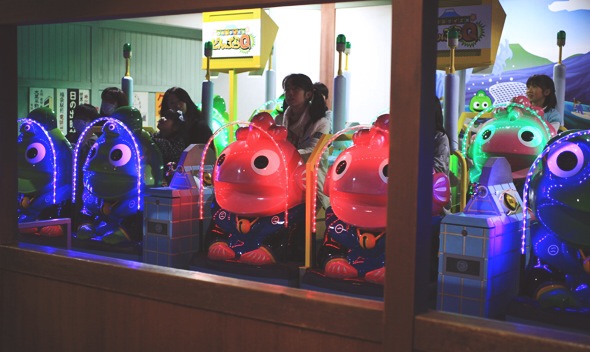 We still got to play various funfair games like the claw ("the clawwww!!") and we won a porcelain cooking pot in the shape of a bunny!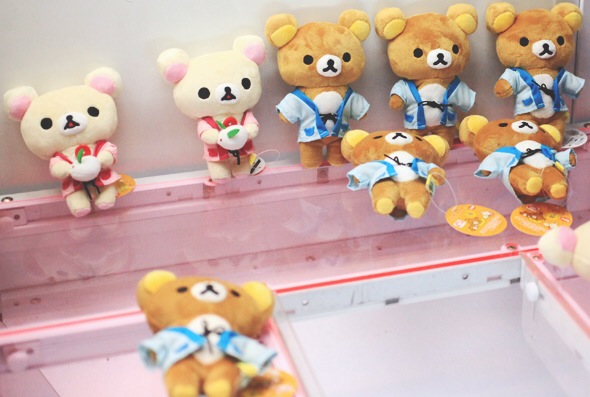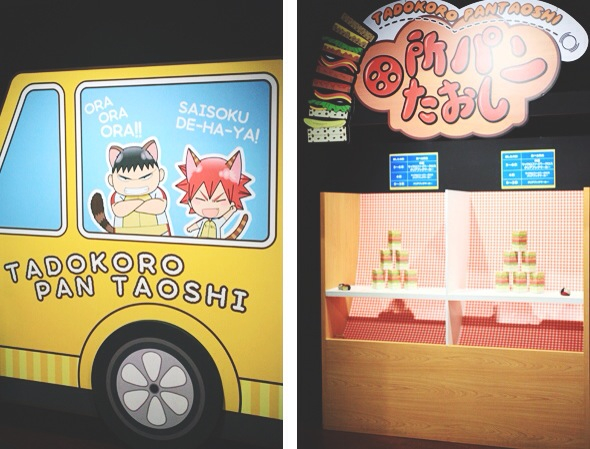 However I let myself get dragged into Gyoza town, a village which only serves gyozas of all kinds.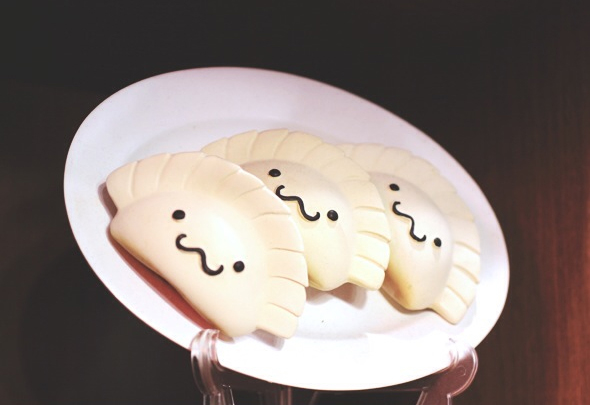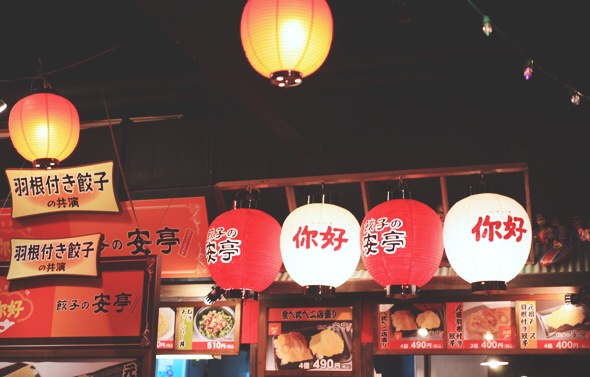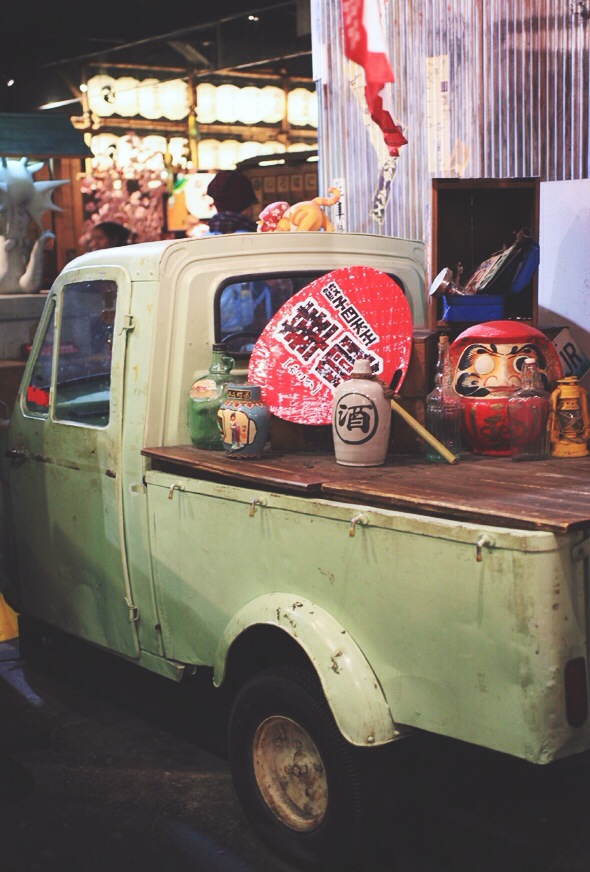 You go from store to store with a basket and then you decided wherever you want to eat. Very nice.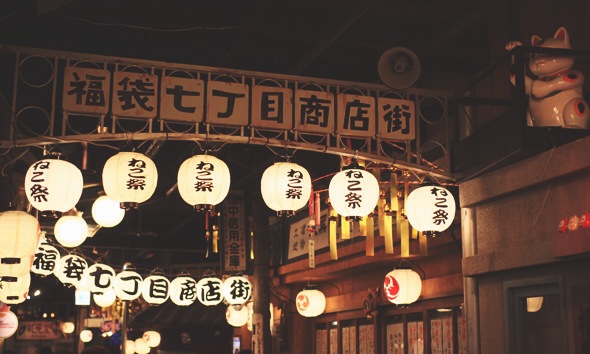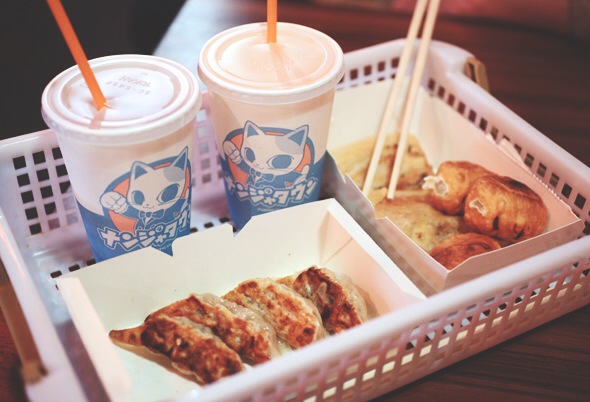 That said, what I most enjoyed were the desserts!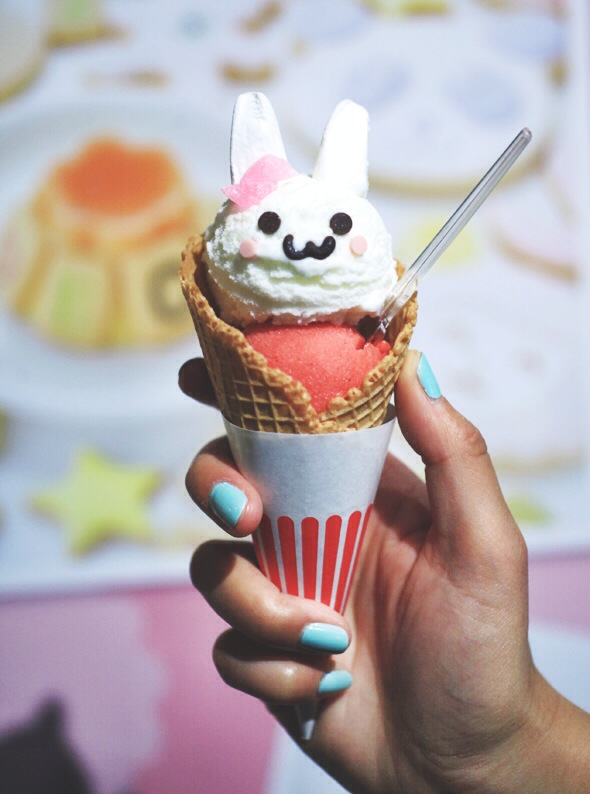 Too cute sweets and a stand were you could taste all kinds of strange ice-cream flavors: if I told you "double cheese", garlic, wasabi, curry, shrimp, oyster, basil, tomato, whisky or shark ice cream, you're thinking I am a crazy masochist?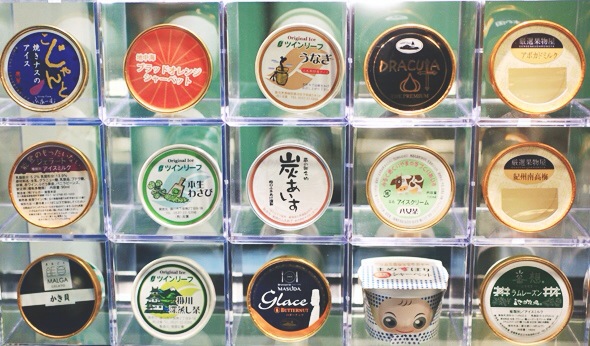 We chose among 51 flavors available, 6 flavors that seemed to be the weirdest of all and, buckled down, we tasted them.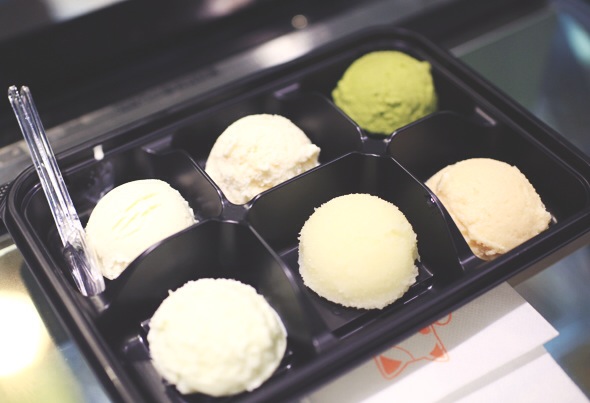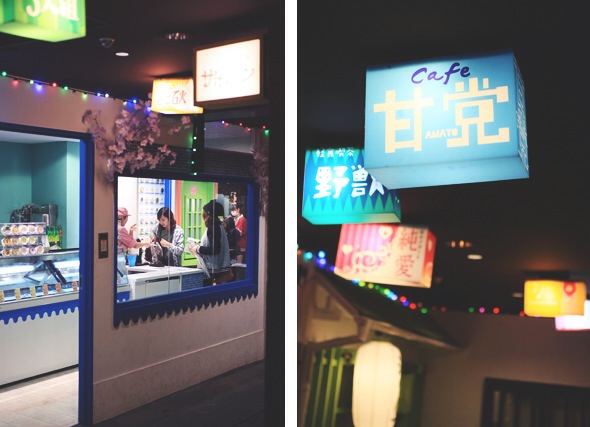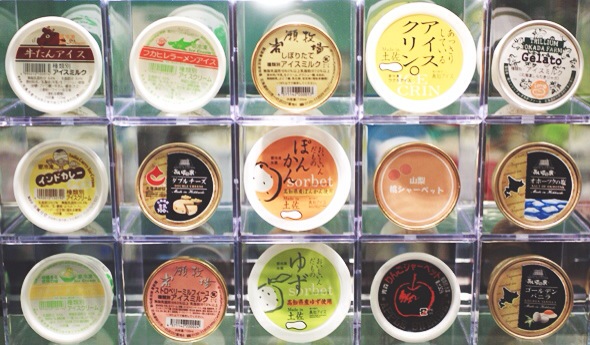 In fact, it isn't as scary as it looks and I quite enjoyed it! The cheese Ice-cream is really close to the Laughing Cow cheese and the wasabi one turned out to be very tasty. Basically, everything is good, it's quite magical!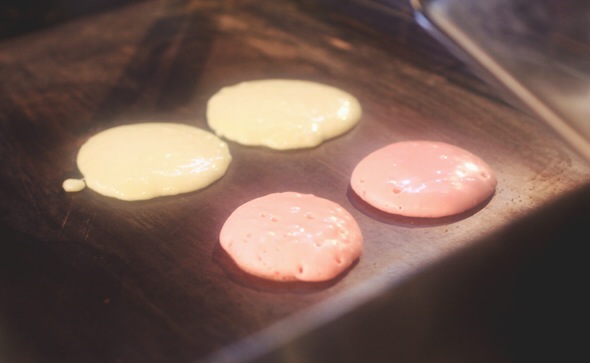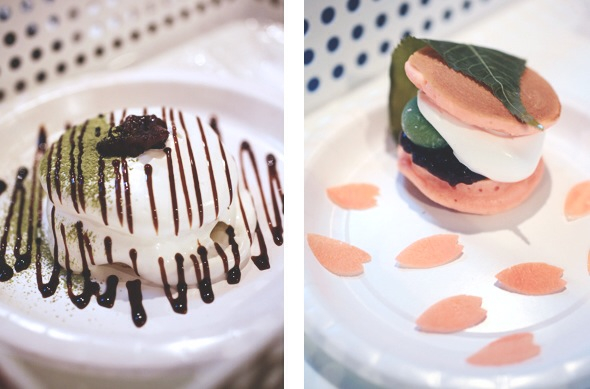 We also tasted the sakura and matcha/red beans (azuki) pancakes. Awesome!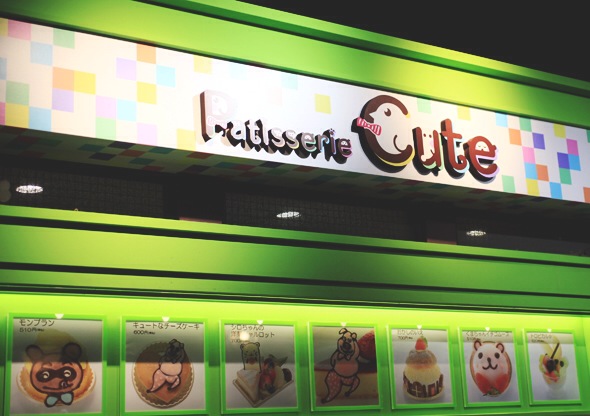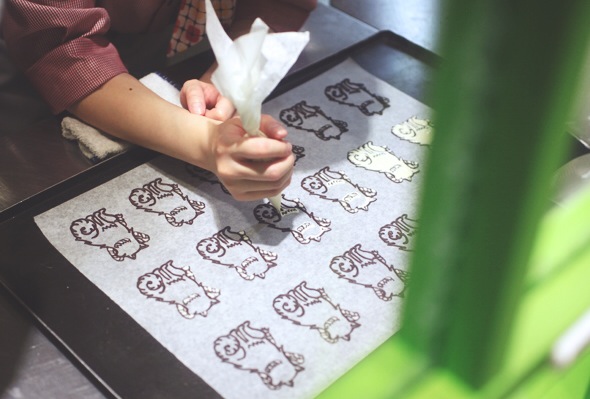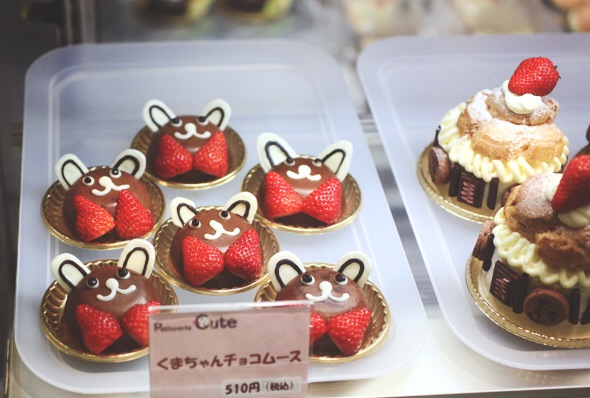 Then we spent the rest of the day in the shopping center (it's raining, what else can we do!)
If you like to eat, and if you like unknown experiences, I think this place is made for you. It doesn't take all day, the setting is very sophisticated and you end up having a great time tasting all these weird ice-creams. If you speak Japanese, it is even better for you because you can enjoy the games. You give it a try? (English translation by Daphné)
NAMCO NAMJATOWN Park
(in the Sunshine city Building)
3-1-3 Higashiikebukuro, Toshima
Métro: Ikebukuro