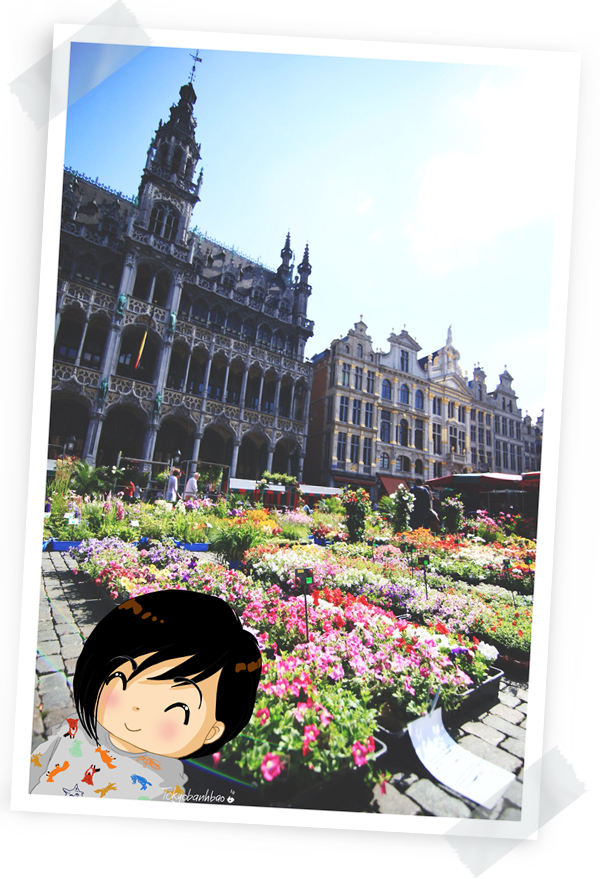 After leaving Japan with a heavy heart, I bring you today to a closer destination as it's only 1h30 by way of Thalys train from Paris: I'm talking about beautiful Bruxelles! After Bruges, Antwerp and Gent, the belgium bug is undeniable.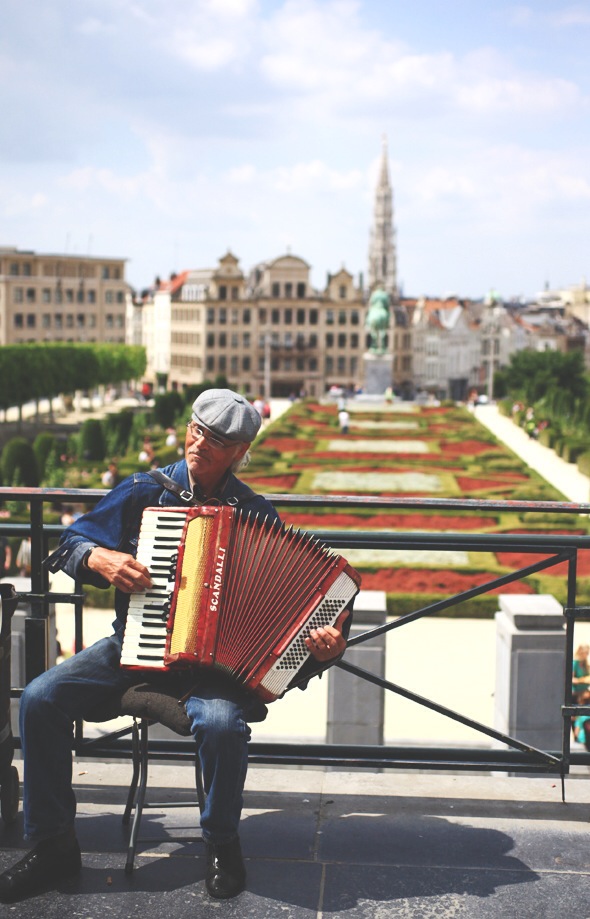 I'd already spent a short stay in the Belgium capital 10 years back but not enough do discover it properly. The tourist information office of Flandre knocked on my door again and invited me to discover Bruxelles in the time of a week-end.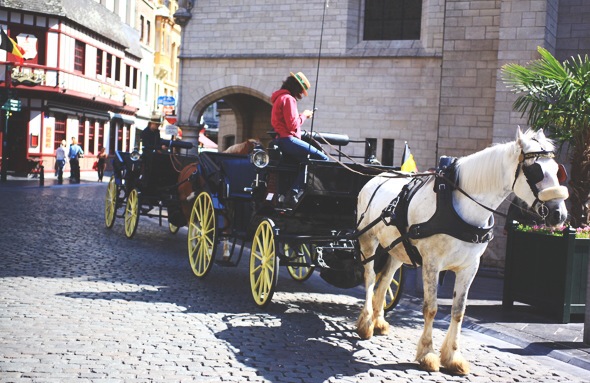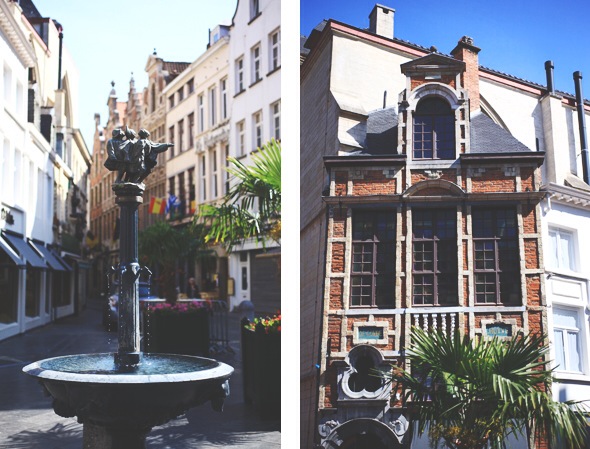 Like for Gand, I was able to plan everything myself so I will try to sum up my strolling itineraries, reveal a few shopping addresses and end up by listing my favourite gourmet places (oh dear!).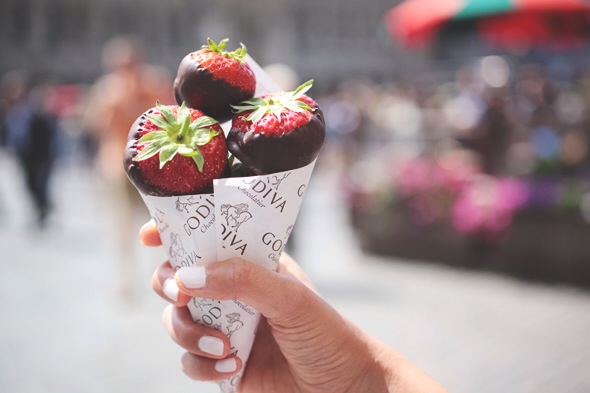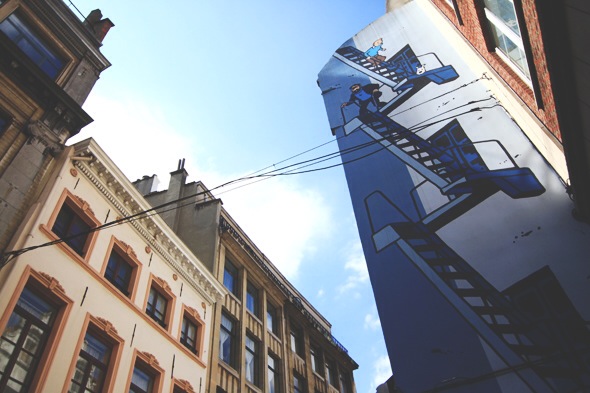 At first, we were given a precious treasure for the duration of our trip: the Brussels city card 48h, it works in same way the one in Gent did, allowing you to travel for free in the tube/bus/tram and therefore visit all the museums the city has to offer.
That means that there is no need to think too much: we have everything on hand even if it is possible to discover the city by foot (obviously it's more time consuming). So ready? Let's go!
La Grand-place
On the list of the Unesco world heritage, it is difficult to miss (even if your trying to get lost you will still find it).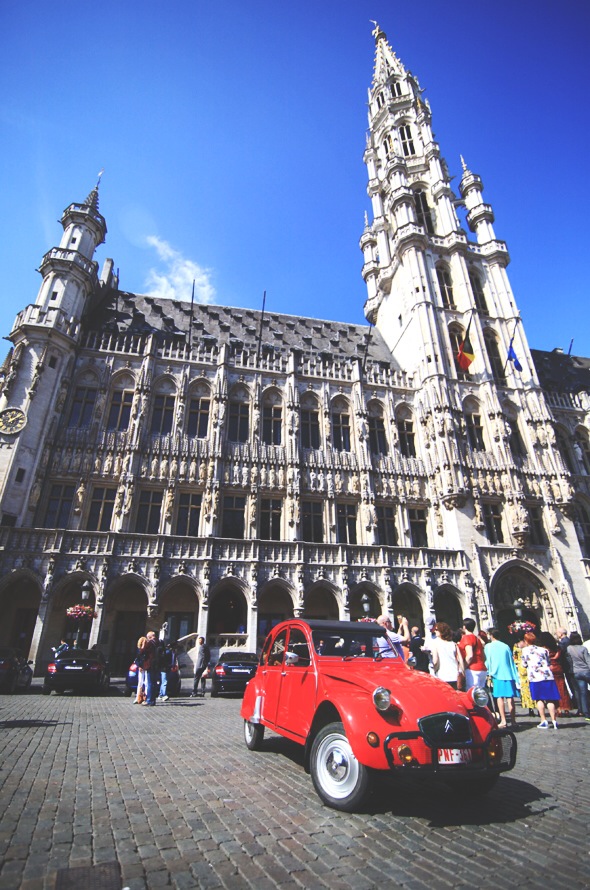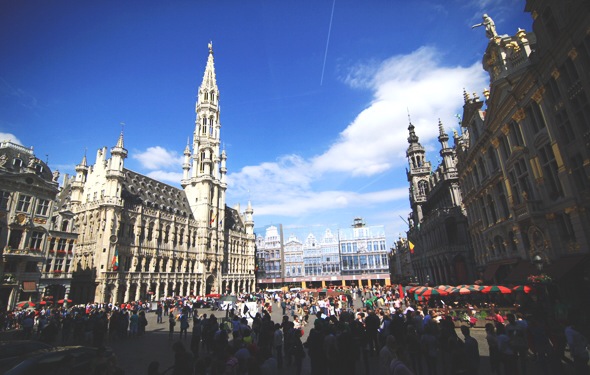 In the middle of the square, you feel tiny (dah it's the big place,…mouhaha!). A real architectural gem, bordering the 'Maison du Roi' (house of the king) and the hotel de ville (town hall). Grand event and meeting place of all mixtures of genres (last sunday it was "zumba party" for example), it's the beating heart of the city.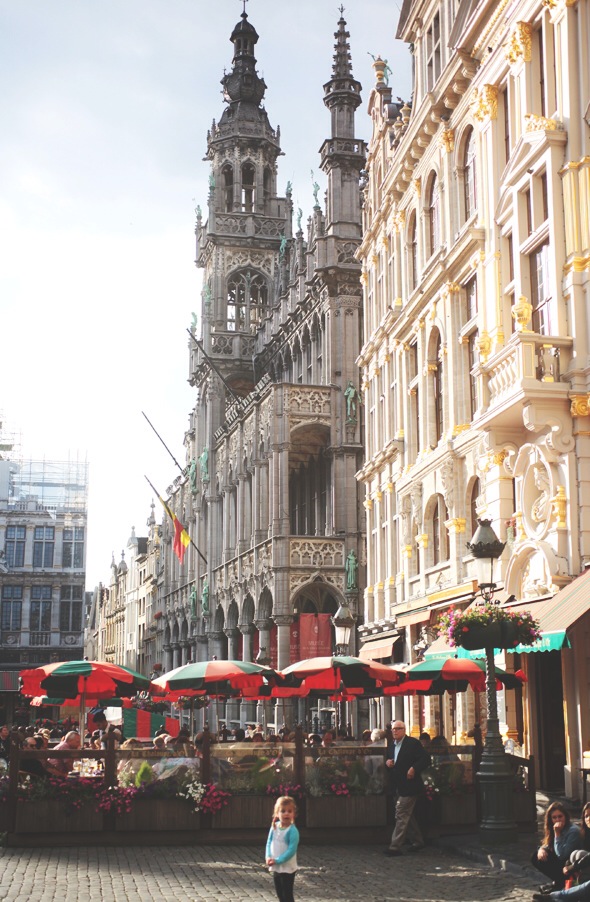 Le Centre belge de la Bande dessinée
(20, Rue des Sables 1000 Bruxelles) Even if someone is not a comic strip buff (how is it possible?!), they could still admire the wonderful Art Nouveau building holding the permanent exhibition.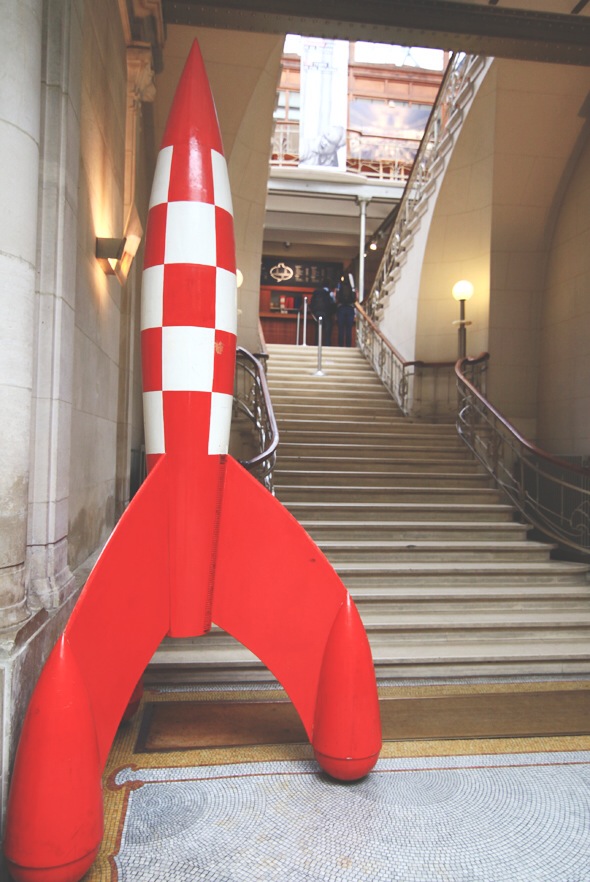 Inside you can find a considerable amount of original artwork from the famous comic books that are the Smurfs, Tintin, Boule&Bill, Spirou…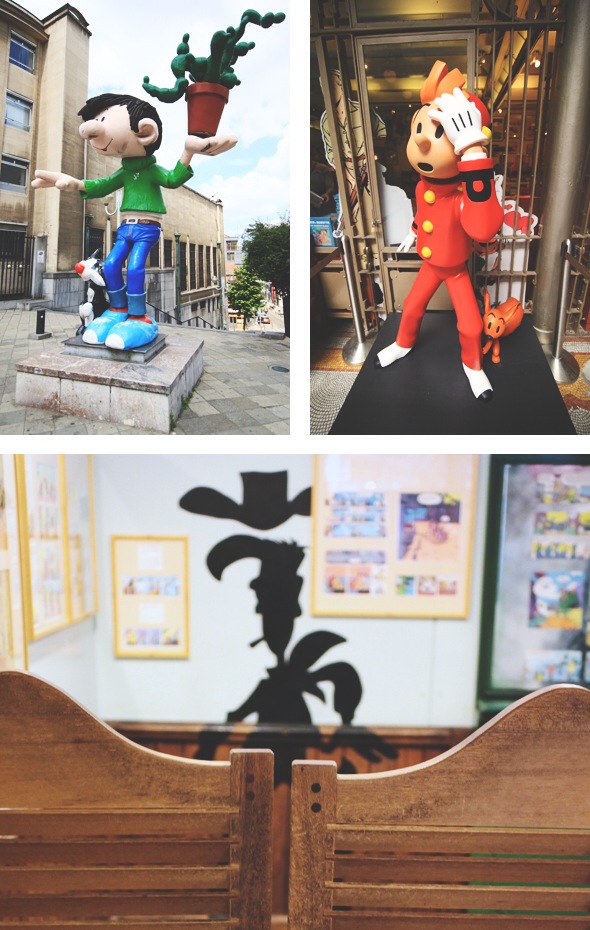 Then you can ponder about the amount of time it can take to write a script, trace, draw, colour, and finalise a comic strip (yes I know, I need to get to it myself! ).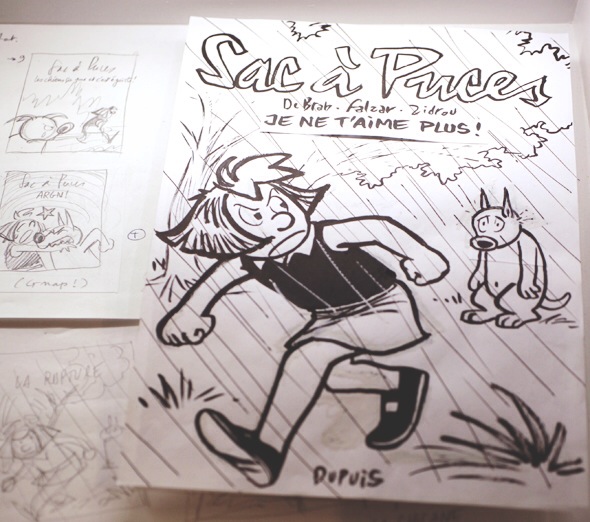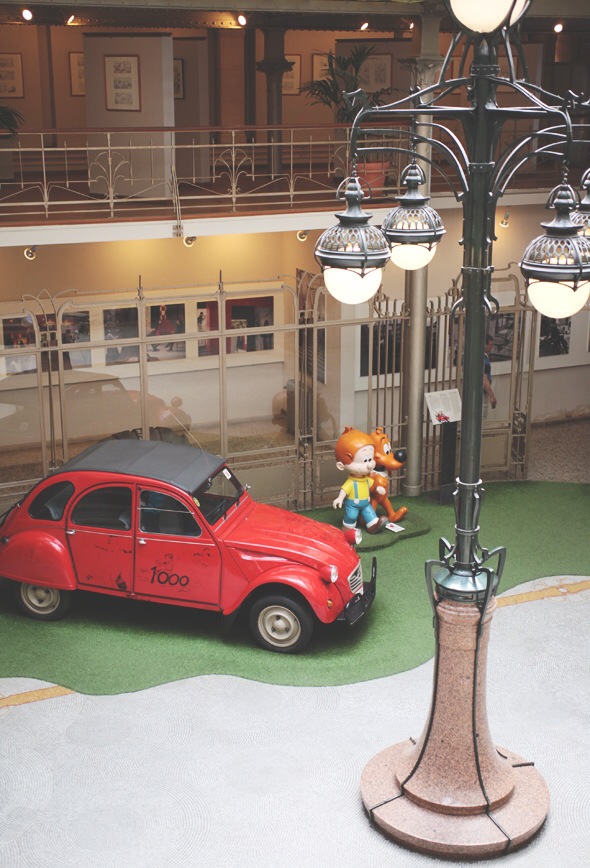 I adored the corner dedicated to the Smurfs, with artefacts that belonged to them (what do you mean I smoke mushrooms that they use for houses?)… (anyway you will understand if you see it) and the Tintin passage where you are meant to strip down all the characters and their personality straights.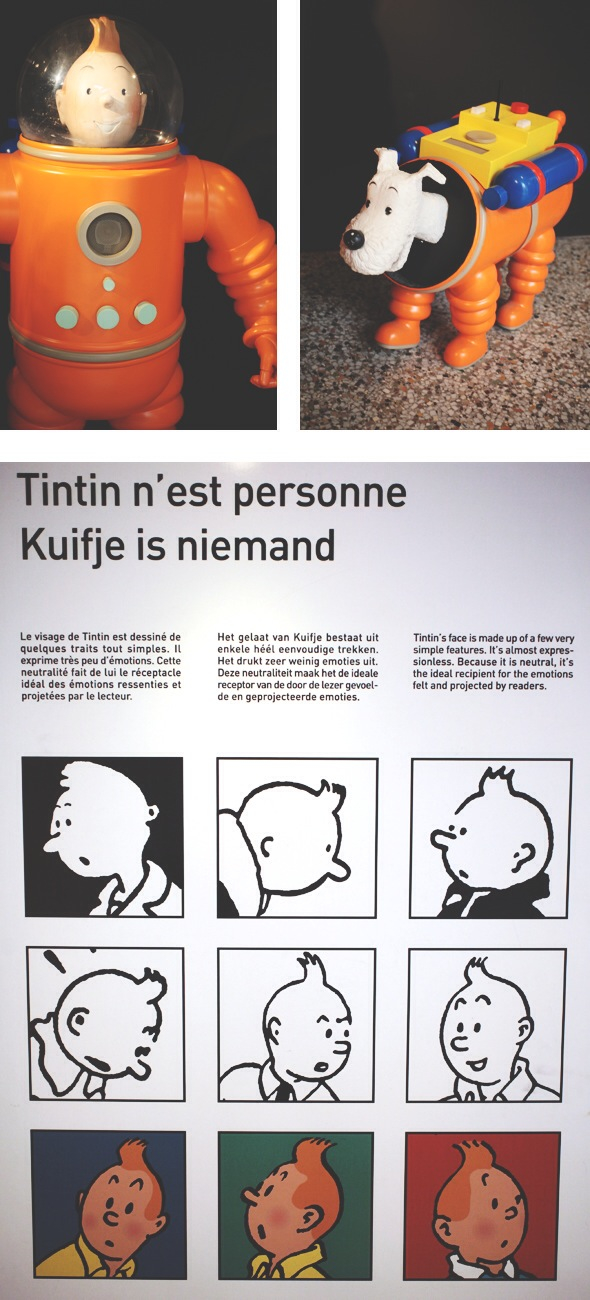 Some coming from our beloved Japan (when I told you that nothing can make me forget it) still find their way there too!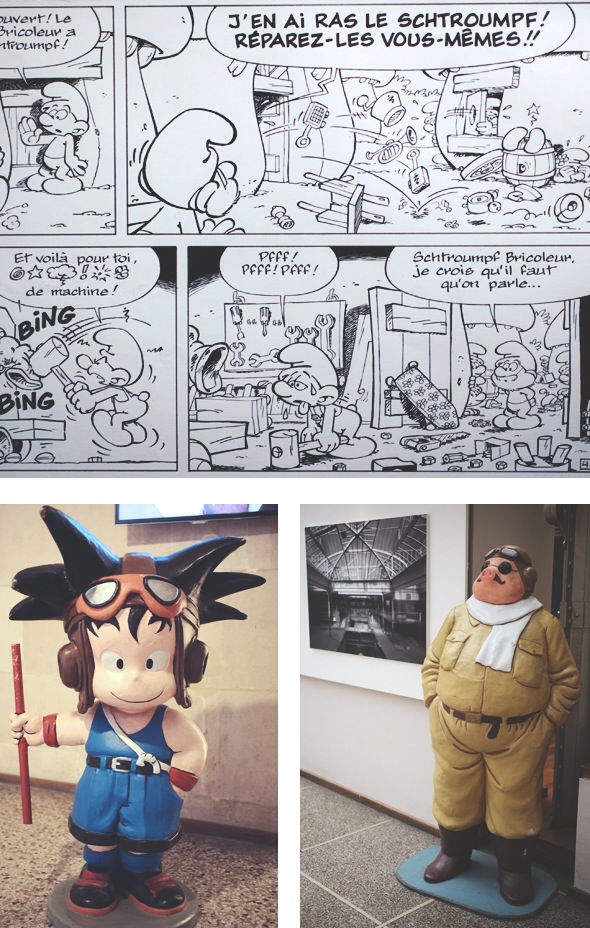 Le Musée Magritte
(1, Place Royale 1000 Bruxelles) You will all know about the famous René Magritte and his favourite pipe that isn't one!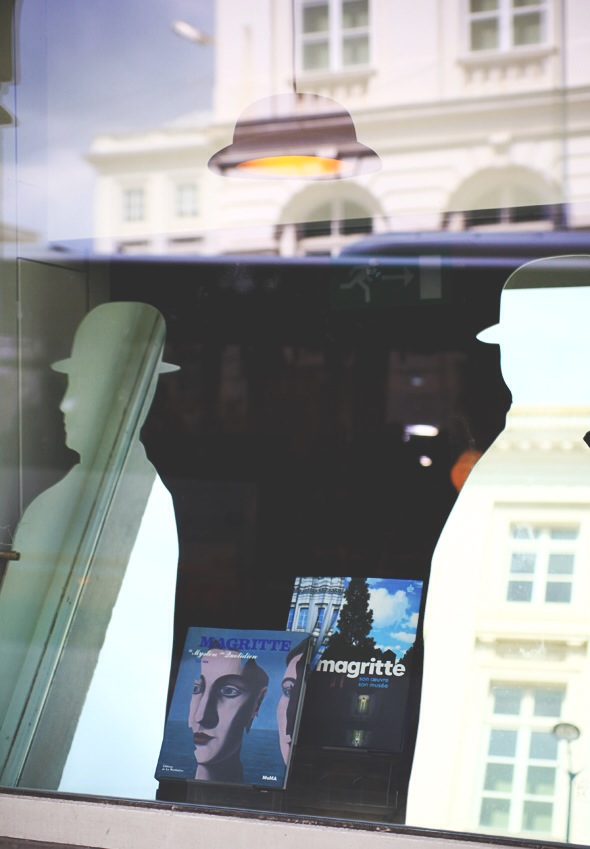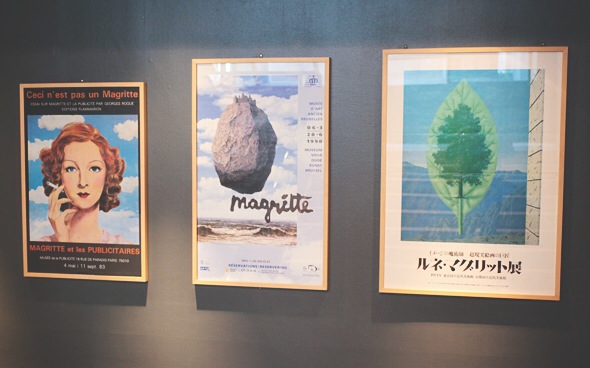 His museum can be found close to the 'Place Royale' and is divided in 3 storeys: it's very interesting to see the evolution of the artist, his different influences, personal pictures, ones of his wife Georgette…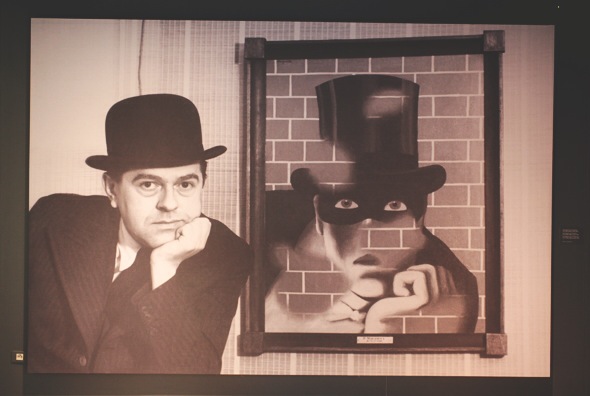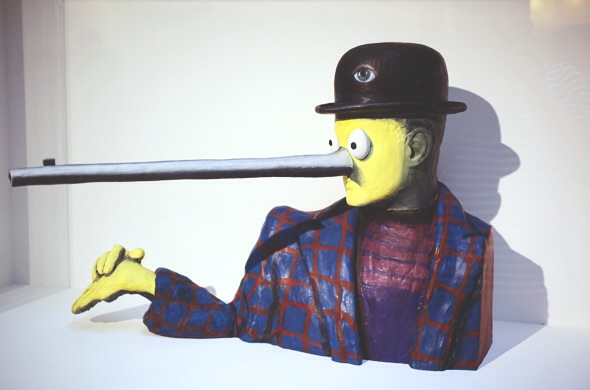 Cet endroit regroupe visiblement la plus grosse collection au monde des oeuvres de l'artiste mais malheureusement pas la fameuse pipe (ou "Trahison des images", pour les puristes)… Celle-ci est hébergée au Los Angeles County Museum… dommage !
The museum regroups all the major works of the famous artist bar unfortunately the famous pipe (or 'treachery of images' for the purists)…which is accomodated at the Los Angeles County Museum. ..too bad!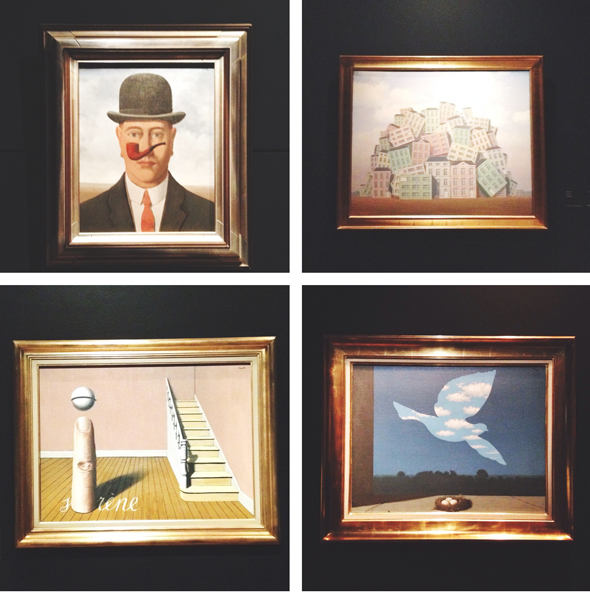 But you can dry your tears by admiring the pipe from the painting entitled "La bonne foi" (the good faith) that is in the museum.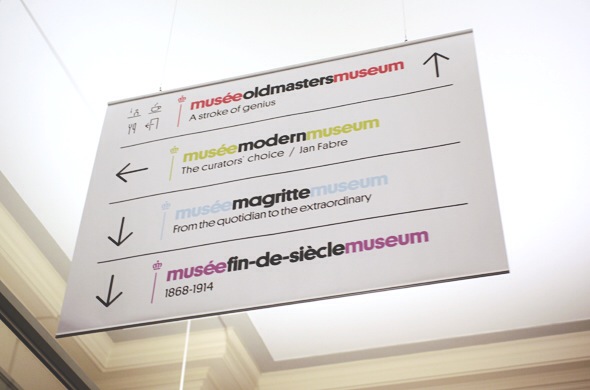 The Modern Museum
In the same building than the Magritte museum, not very rich in exibits but still worth a look for modern art fans. (I ask for a real modern art museum in Bruxelles: apparently it closed in 2011, why?)
Maison Particulière
(Rue du Châtelain, 49 B – 1050 Bruxelles) It's in a private house where paradoxically the front door is wide open for us to discover an eclectic choice of contemporary art from renouned collectors. (Thank you Linda for the discovery!). I didn't take my camera out to give you a chance to be surprised by this superb space.
Autres idées de visites :
In between eating, discovering, strolling in and out of lanes, it's hard to see everything in one week-end! This is why I'm sharing with you other places I would have loved to discover but simply ran out of time! It will have to be next time!
-MOOF (Museum of original figurines): a great way to round off the comic book museum visit as you get to discover the various characters another way than just laid on paper, actually in the form of giant figurines.
-Museum of musical instruments : I walked in front of it a dozen times but I never had the time to enter: I regret it…especially as it seems that the café at the very top of the building could be a strategic place to admire the view of this wonderful city.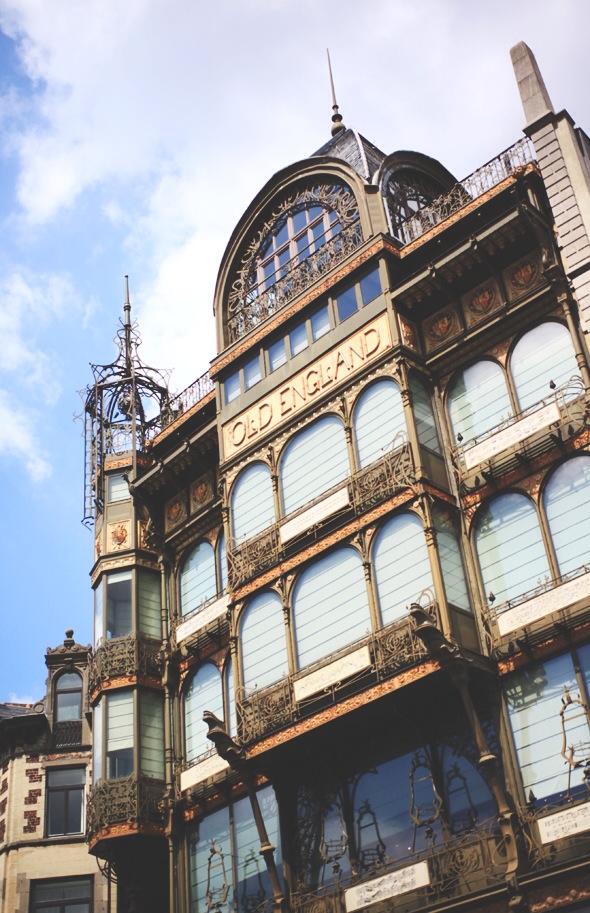 –The Atomium :Futuristic monument outside the town center: you can visit a parc with the main monuments of Europe in miniature and a Japanese tower (obsession, the return).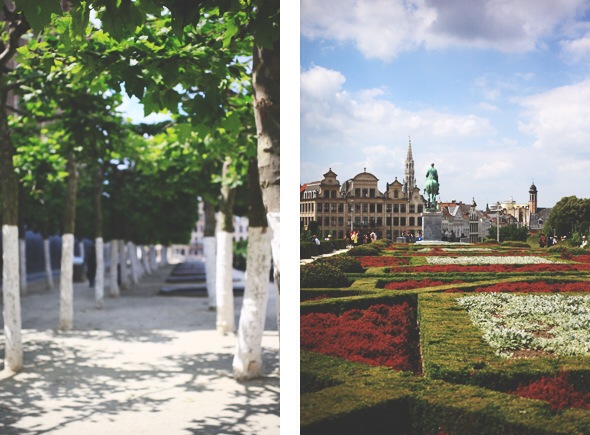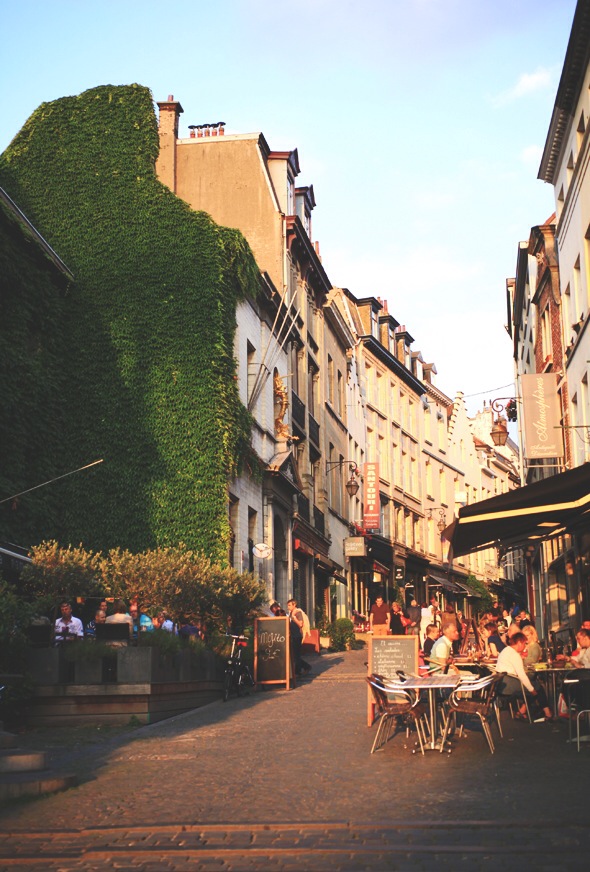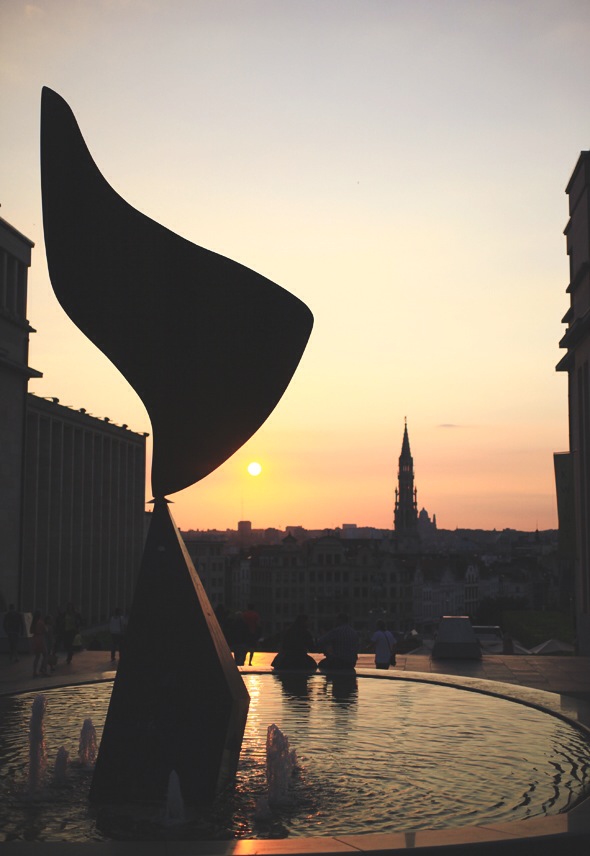 Evidently, there are many other landmarks and places to visit in Bruxelles but I think that if you only have a week-end, it's a really good itinerary! Next step: Shopping in Bruxelles! (English translation by TradIsa)