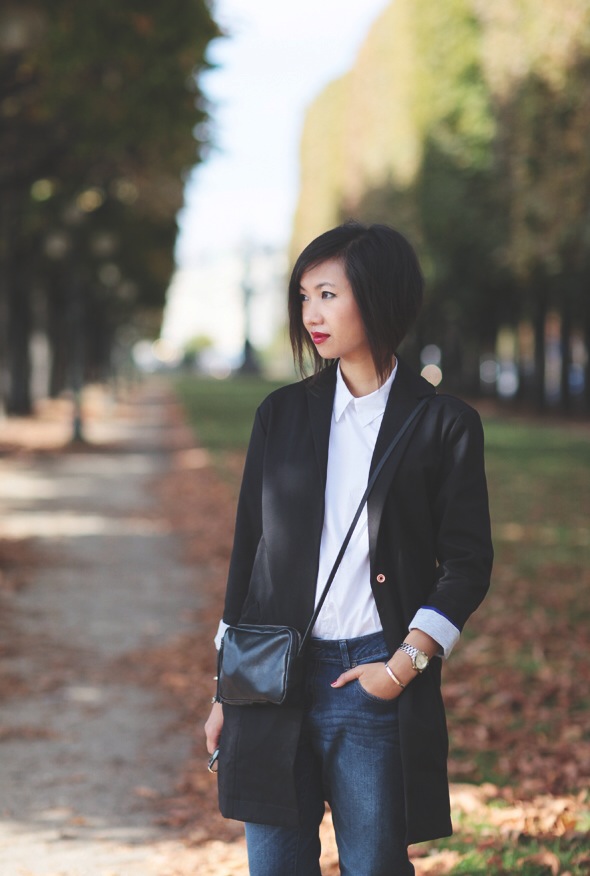 My ramblings have absolutely nothing to do with the outfit I'm showing you today, but last monday, I was at the premiere of David Fincher's latest movie Gone girl (he's the mind to which we owe Benjamin Button, Seven, Millenium…) and I absolutely had to share my thoughts with you…I simply loved it.
I had gone without really knowing what to expect, and it's one of the reasons I'll try to tell you as little as possible, so as not to spoil the movie. And if you're planning to go see it, don't wait too long (it's being released on October 8th), for I'm afraid it's the kind of movie people are going to be talking about in the subway, in the bus, at the office, in magazines, etc…
So, except if you're going to be wearing ear plugs and a sleeping mask all day long …there's just basically no way you're going to escape spoilers.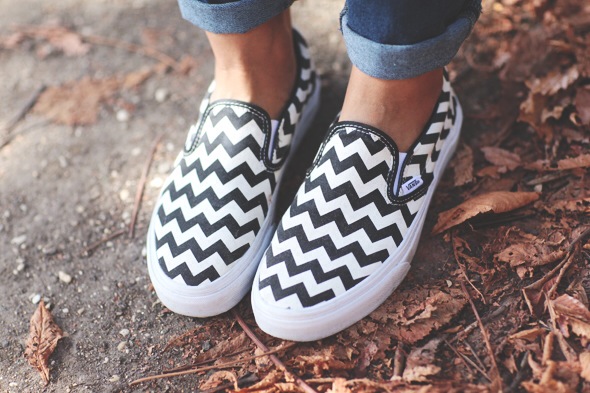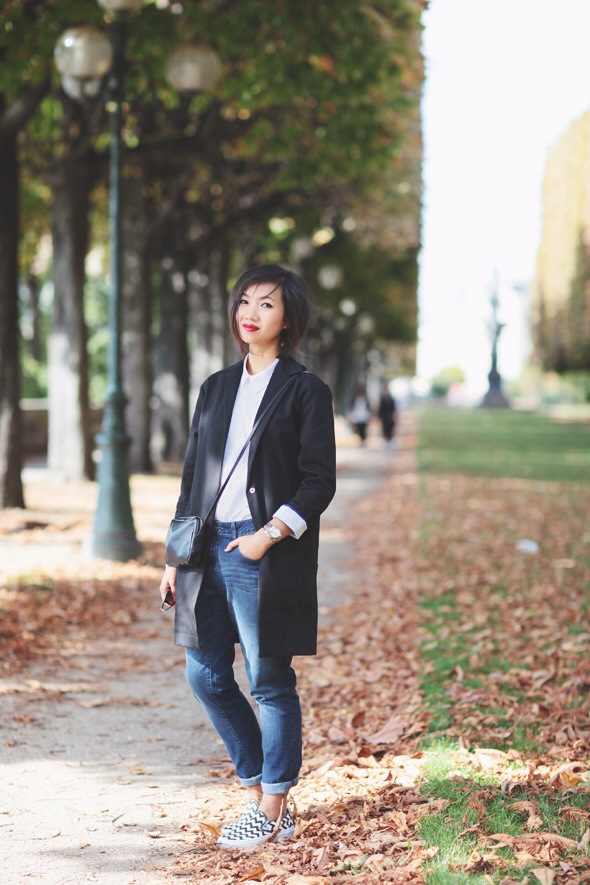 So, to make it quick, I was totally blown away by the intrigue, how well the actors played (even Ben Affleck, of which I'm not usually a big fan, was perfect … and don't get me started on Rosamund Pike!), the chilling and addictive side of the story as it goes along…I won't say more, but I'd love to know what you thought of it if you decide to go see it. It's impossible for everyone to be 100% unanimous on a movie!
In any case, don't watch the trailer! Just go, watch it and give me your thoughts. I haven't been this excited by a movie of this genre in such a long time ! (I recently saw "Before I go to sleep", but I was a bit disappointed).
This post is completely off-topic….Although…I could say it's as twisted as the zigzgags on my slip-ons! Haha! I'm really trying! (English translation by Bleu Marine)