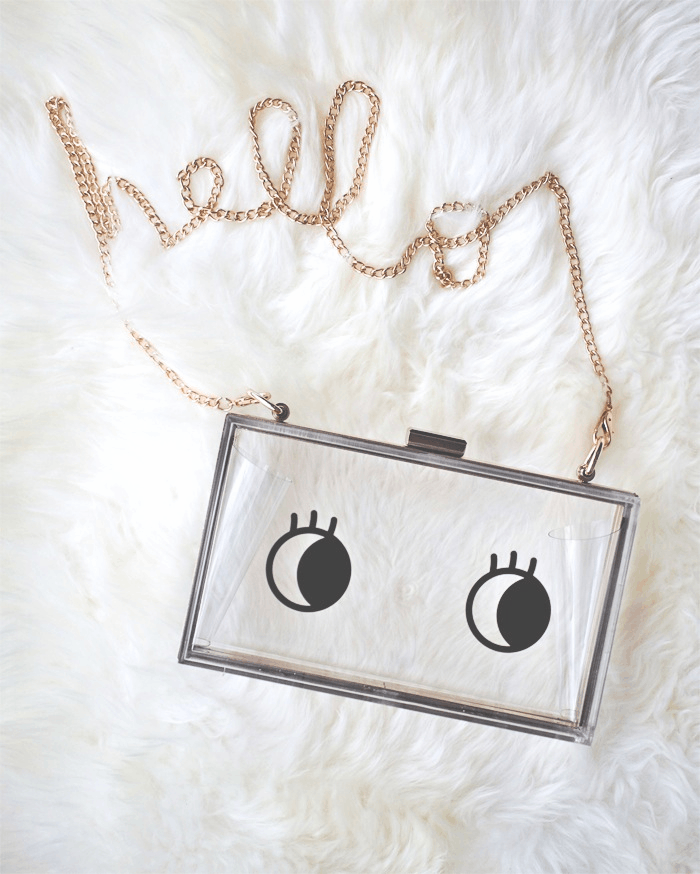 This is a little compilation of the accessories and objects who eye me up day and night! Last acquisition to date: this little transparent rigid clutch with sweet eyes that I can easily see myself wearing at a party with a suit and heels.
I should make a stash of little pouches of different colours that I would slip inside (so you can't see what I have inside: always keep the mystery alive.) It would then always be colour-coordinated to my outfits!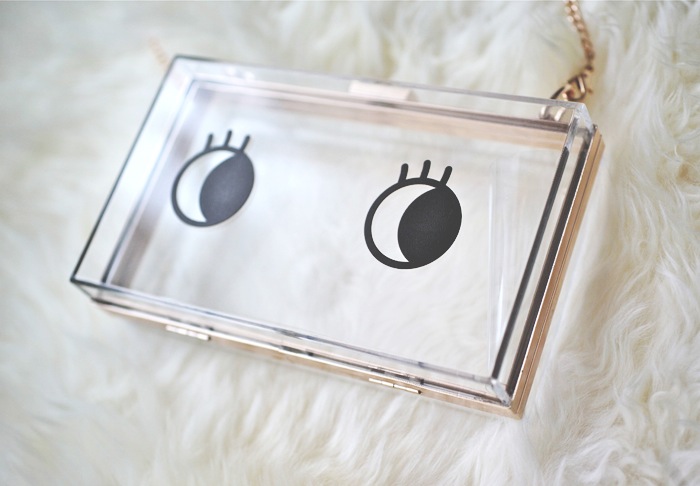 Rigid clutch ASOS
This one, you are starting to know it. Brought back from Japan, I still love it as much because on top of being comical, it is super practical as the strap allows my hands to be free! (I campain for clutches WITH straps).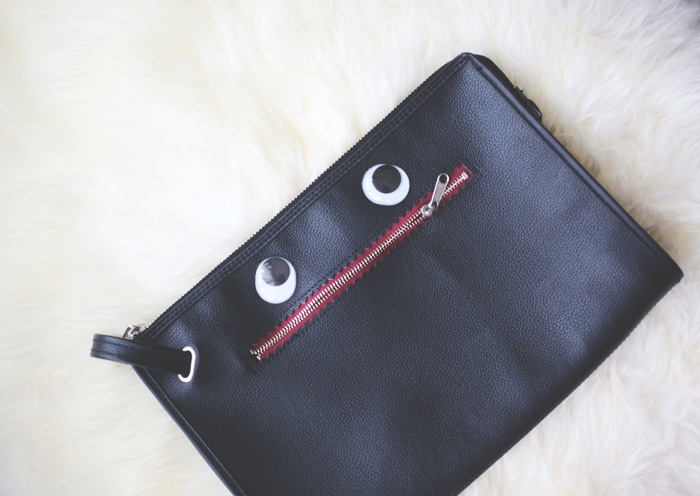 Clutch Aquvii,Tokyo (already seen here)
Postcards bought during the Murakami exib in Versailles a few years back: double dosage of big multicoloured eyes.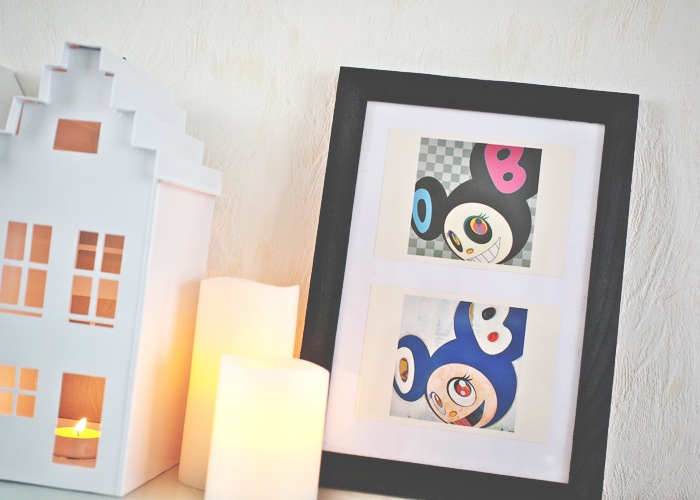 Postcards Takashi Murakami
House La Redoute Intérieurs
LED candles AM.PM (already seen here)
The menacing eyes of an enraged kitty demanding it's dose of biscuits. Don't stare too much, she doesn't like it. (English translation by TradIsa)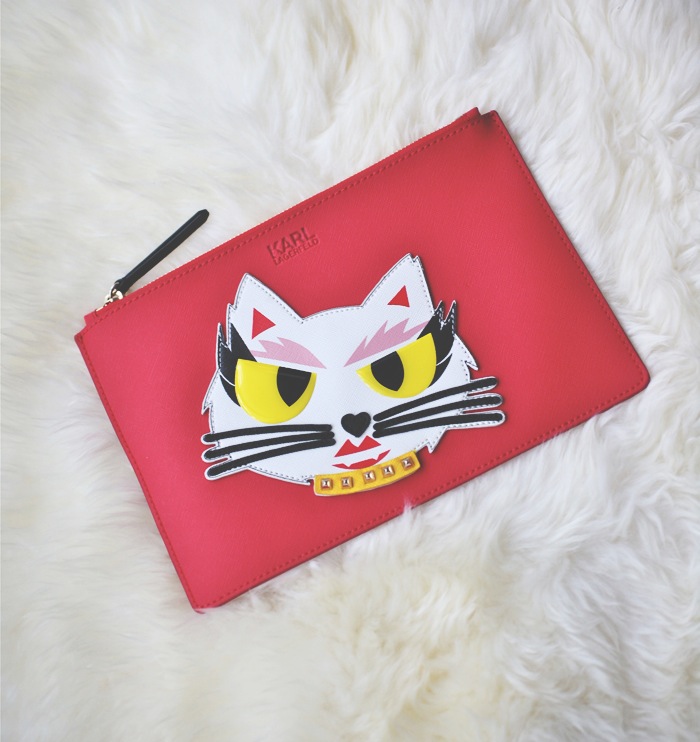 "Monster Choupette" clutch Karl Lagerfeld