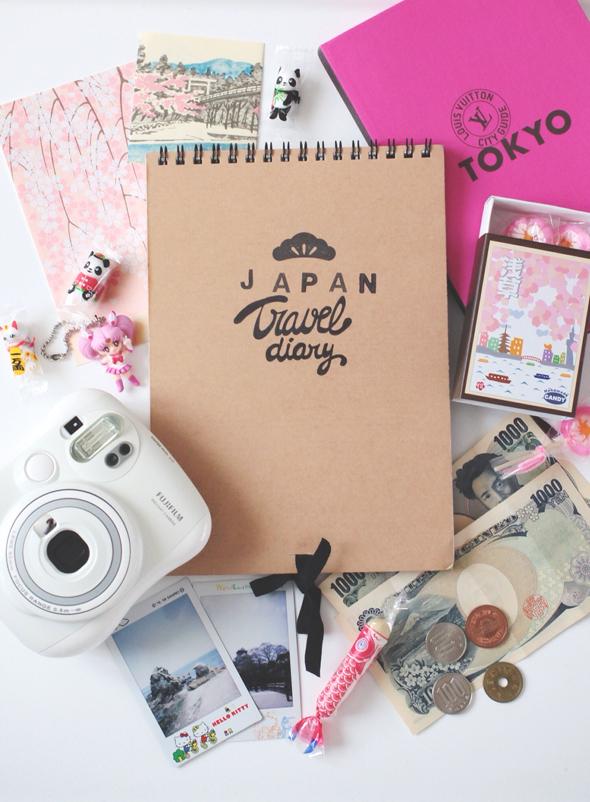 Carnet / sketchbook Muji (customisé au feutre + des tampons Muji)
Appareil photo/ camera FUJIFILM Instax Mini 25
Tokyo City Guide Louis Vuitton
C'est dans mes habitudes de partir en vacances sans vous le dire, pour profiter pleinement de l'endroit où je vais et déconnecter du blog. J'avoue, ce fut le cas aussi pendant ces 3 dernières semaines : je suis partie dans mon pays de cœur, le Japon et me voilà aujourd'hui de retour à Paris le cœur noué, avec une vraie sensation de manque.
I usually go on vacation without telling you beforehand; I enjoy my free time fully and deconnect from the blog. I admit this is exactly what happened for the last 3 weeks: I left for my other homeland, Japan. I'm back today in Paris with something of a heavy heart, and already missing it.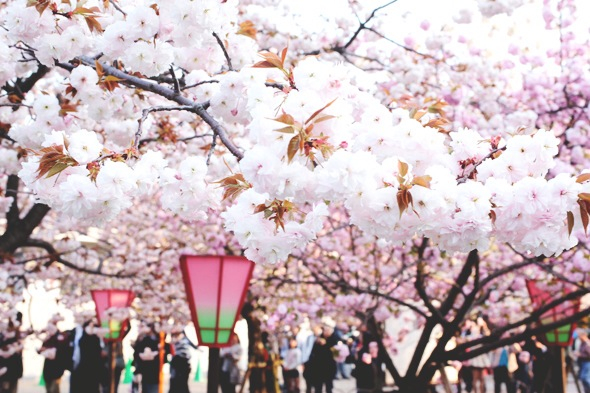 Cette gentillesse, cette atmosphère, cette nourriture incroyablement délicieuse, les cerisiers en fleur, les personnes qui ont croisé ma route. TOUT me manque. 3 semaines de pur bonheur presque irréel.
The kindness, the atmosphere, the incredibly delicious food, the cherry blossoms, the people I met on the road. I miss it ALL. 3 weeks of raw and almost surreal happiness.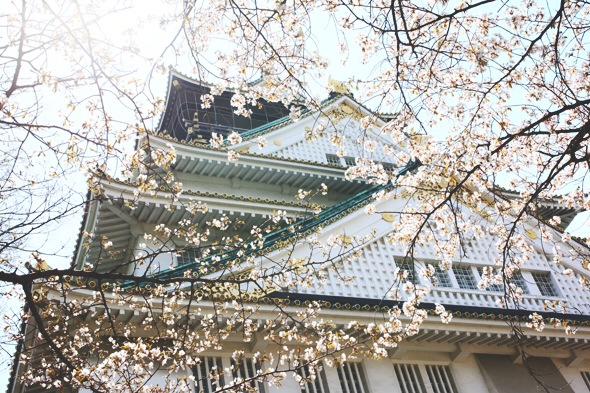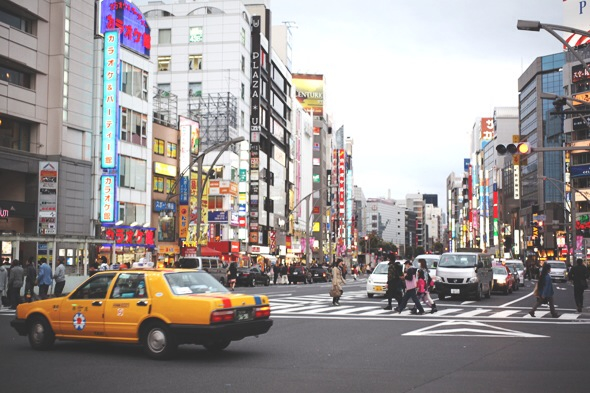 J'avais déjà eu la chance de visiter le Japon une première fois en 2007 mais le séjour était plus court que cette fois-ci. Ce 2ème voyage fut 10 fois plus intense.
I had already visited Japan in 2007, but my stay had been shorter. This second trip was 10 times as intense.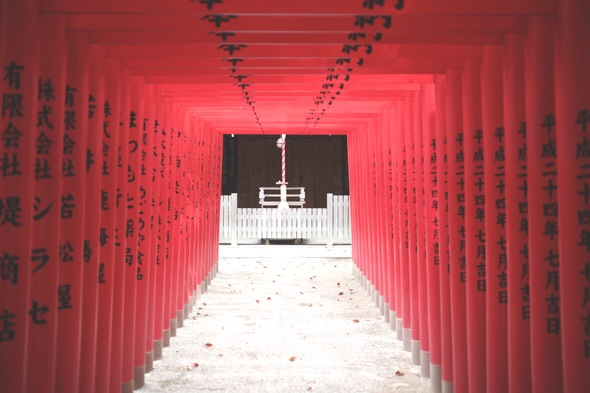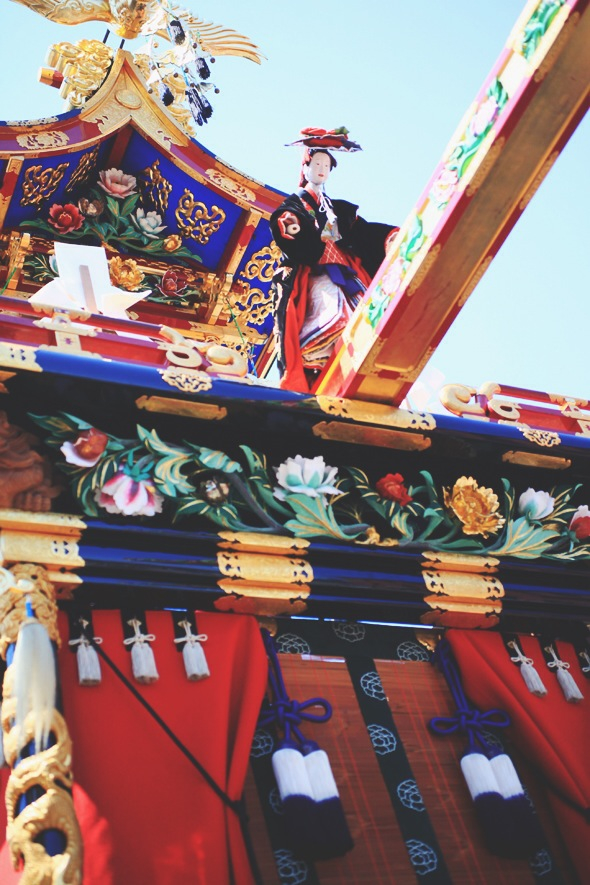 C'est pourquoi, même si mon cœur est un peu chagrin (mais je suis heureuse de vous retrouver « en direct » malgré tout) je vais tenter de revivre ce voyage avec vous sur le blog en postant le journal de bord illustré que j'ai tenu sur place, à renfort de photos et de tout ce que j'ai pu vivre là-bas.
Which is why, although I am sad (but happy to be back with you « live ») I will try to relive this trip with you on the blog by posting my illustrated travel diary, along with pictures and stories of all that happened during these 3 weeks.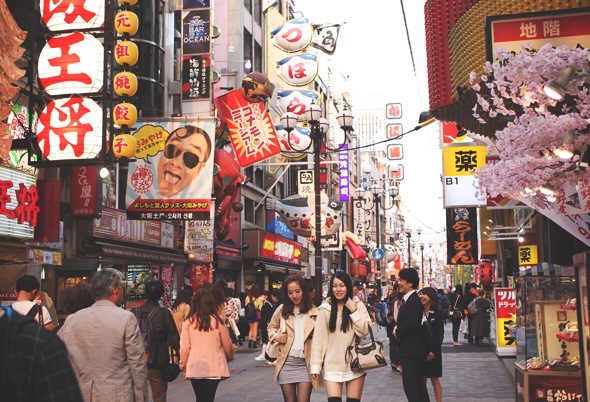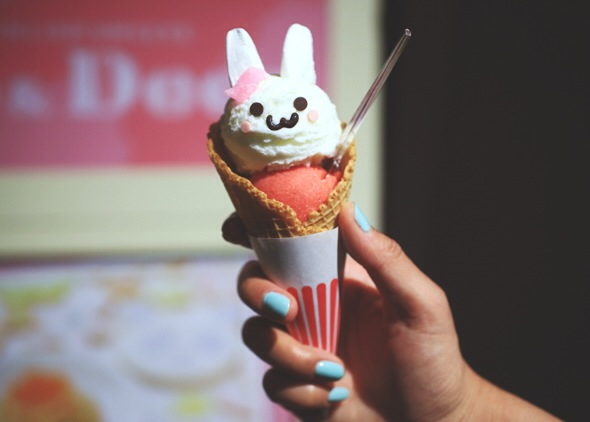 Je posterai également sur mon Instagram tous les détails qui ont pu me faire rire/me toucher/ m'émerveiller.
I'll also post on my Instagram all the details that made me laugh/moved me/made me marvel.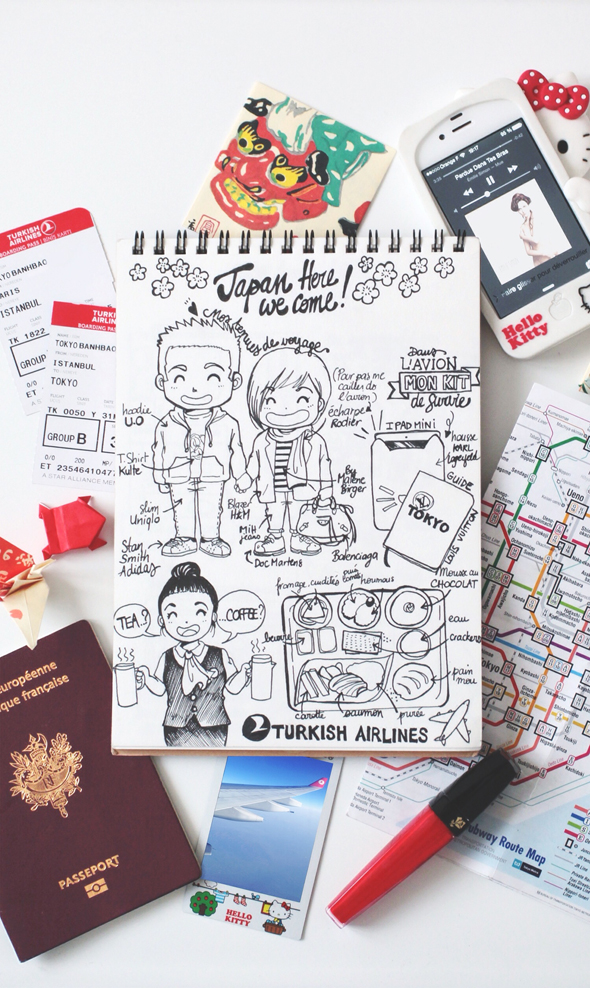 Rouge à lèvres / Lipstick L'absolu Velours « Velours de Grenade » Lancôme
Je vous conseille également de lire ce billet avec en fond sonore cette chanson « Perdue dans tes bras » d'Emilie Simon qui reflète totalement mon état d'esprit actuel. Elle ne pouvait pas être plus parlante.
I also recommend that you read this post with this Emilie Simon song (« Perdue dans tes bras ») playing in the background. It totally reflects my actual state of mind. It really speaks for itself.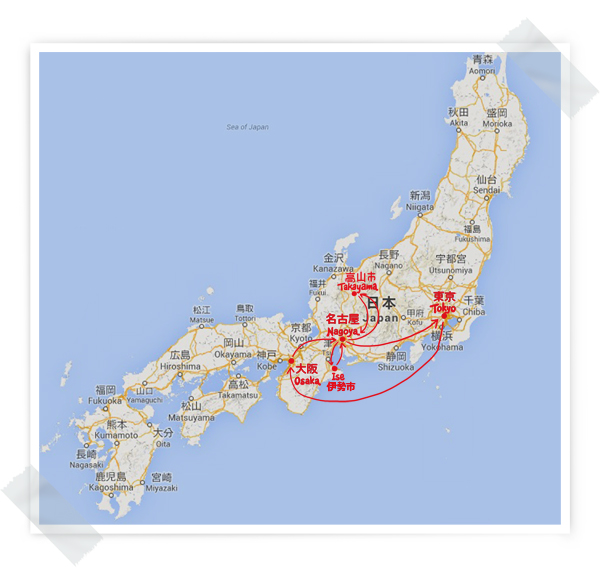 Mon périple fut composé de 10 jours à Tokyo puis direction Osaka, Nagoya, Takayama, la péninsule d'Ise pour retourner encore quelques jours à Tokyo. (Je ne suis pas passée par Kyoto car j'avais déjà visité la ville la dernière fois : j'avais beaucoup aimé d'ailleurs)
My trip started with 10 days in Tokyo, and then I left for Osaka, Nagoya, Takayama and the Ise province before returning to Tokyo for a few days. (I didn't go to Kyoto, as I had been there last time: I had really liked it by the way).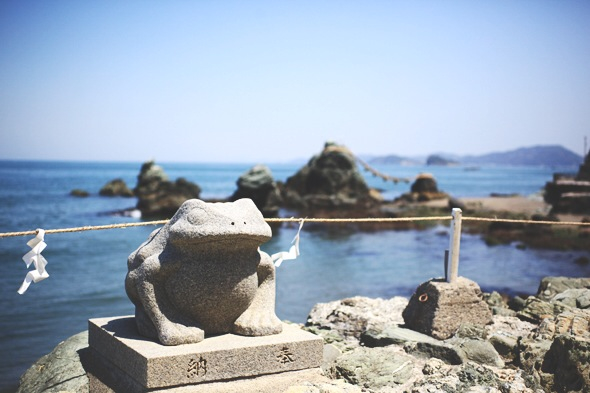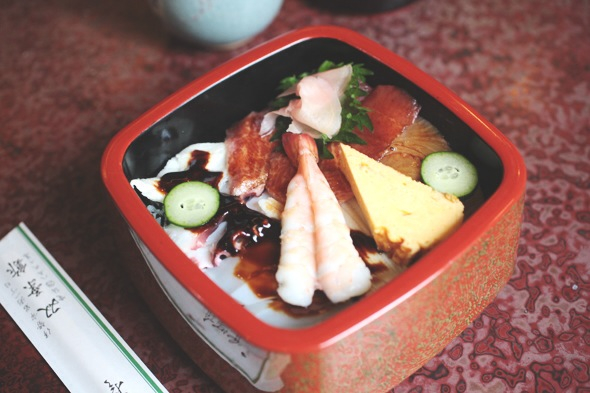 Vous serez libres de me poser toutes les questions que vous voulez au cas où vous prévoyiez aussi d'aller séjourner là-bas. Je tenterai de donner mes meilleures adresses et conseils au fur et à mesure.
You are free to ask me all the questions you want in case you're planning a trip there too. I'll try to share my best addresses and tips along the way.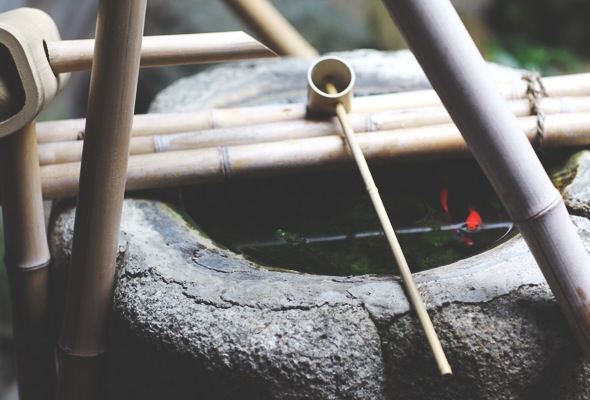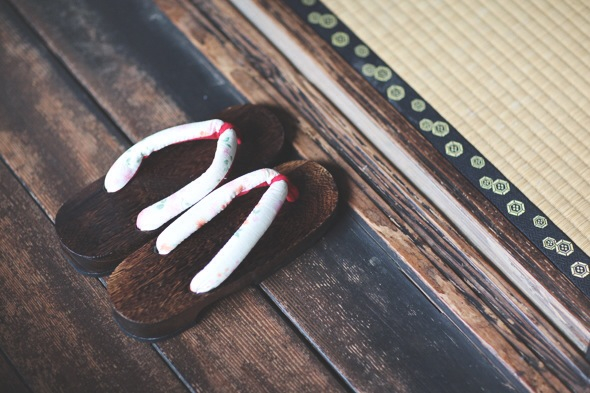 On commence donc avec en mise en bouche, le jour du Grand départ et quelques photos de teasing de tout ce qui nous attend pour les prochaines semaines de voyage ensemble ! C'est parti !
Let's start with the day I left: here are a couple of pictures as a teaser of all that is ahead for the next weeks we'll be travelling together. Here we go! (English translation by Bleu Marine)