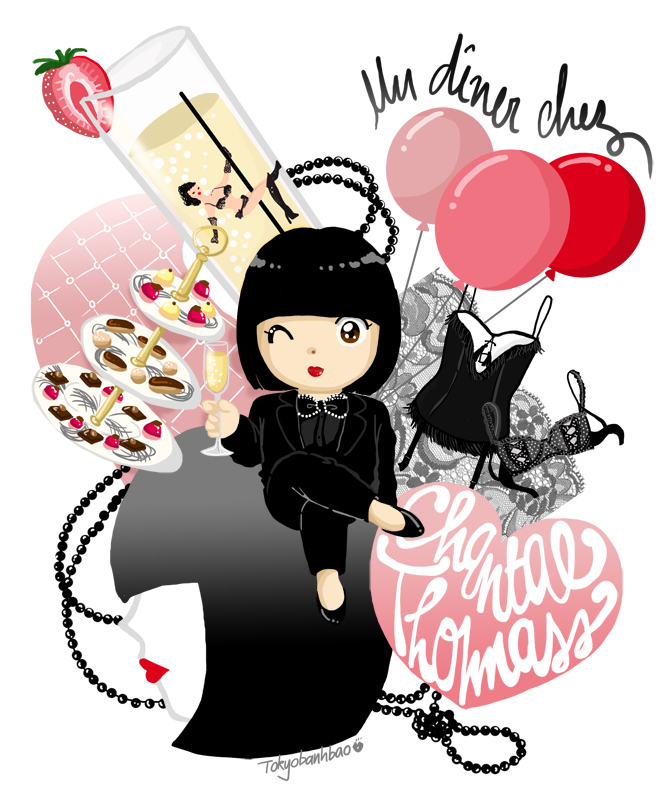 A few weeks ago, I had the incredible privilege of being invited to meet the iconic designer Chantal Thomass at her home to discover her new autumn-winter collection, influenced by the 20s.
My blog has been a source of wonderful surprises over the years and this one is a particularly amazing one, all dressed in pink velvet and lace. As unbelievable as it may seem, we spent an intimate evening with Chantal Thomass in her home. Unbelievable, really.
welcome to chantal's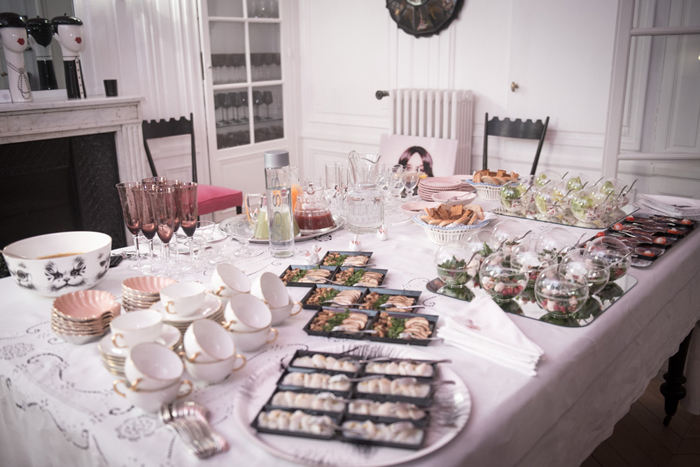 For once, I was a bit early and I have to admit I was pretty intimidated when she opened the door to greet me, with her signature red lips spread in a big smile.
I'm not usually shy, but on that particular occasion it was so odd to meet like this for the first time! Especially in this superb apartment with its tasteful decoration and so true to her boudoir style!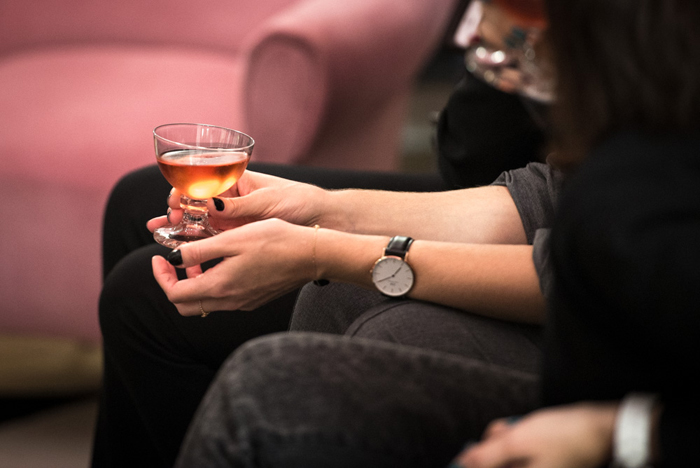 Friendly conversations in an intimate setting
We sat down in the living room, on her pink marshmallow colored sofa: I managed to compose myself and relax, helped in that not only by the delicate friendliness of our hostess but also by my colleagues/other guests who gradually arrived.
We talked about all and nothing: inspirations, Belgian vintage finds, debated on "for or against plush pyjamas and other cotton undies" (Oh, Chantal, I know, I'm ashamed!), social media…because Chantal also suffers from an intense Instagram obsession!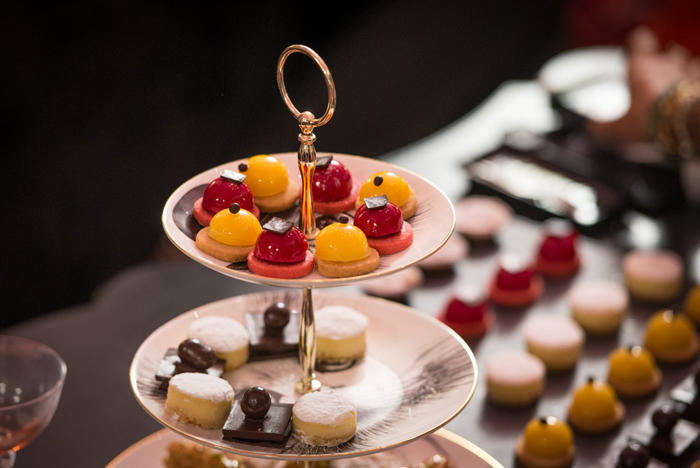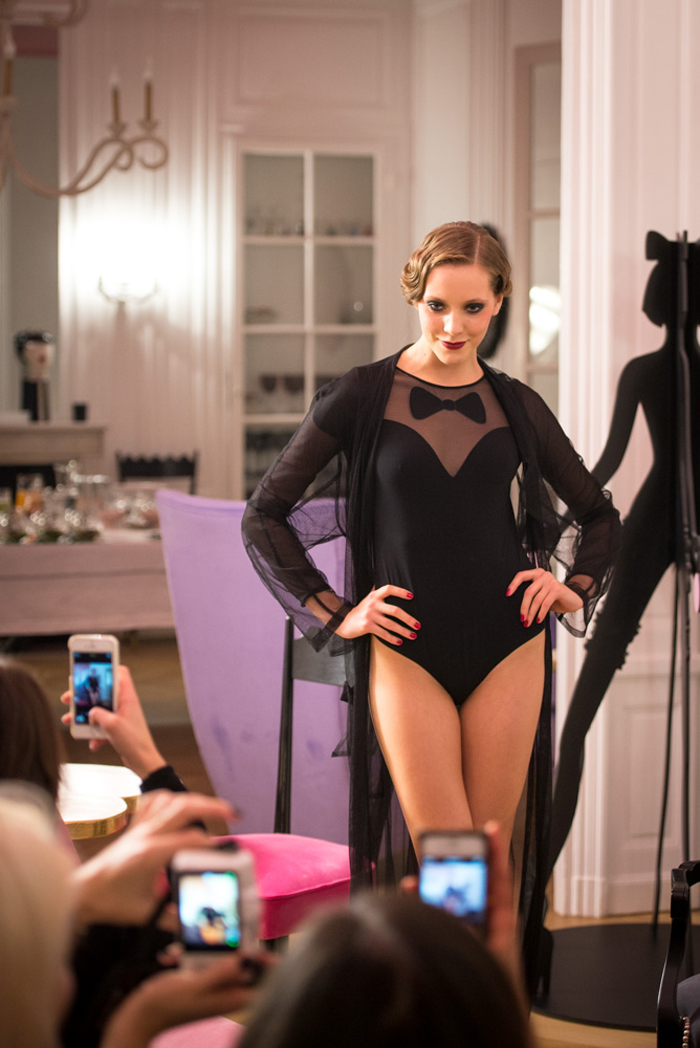 Instagram obsession in front of "Body Le Magnifique"
Fall-Winter 2014 collection
And then, as we enjoyed delicious canapés, playful models arrived to show us the collection. Gorgeous lingerie sets, in line with their creator's image: seductive, sexy but never vulgar.
Lace (I totally fell for the "Coup de foudre"), satin, dots and subtle transparency, all created to showcase Women in all their glory.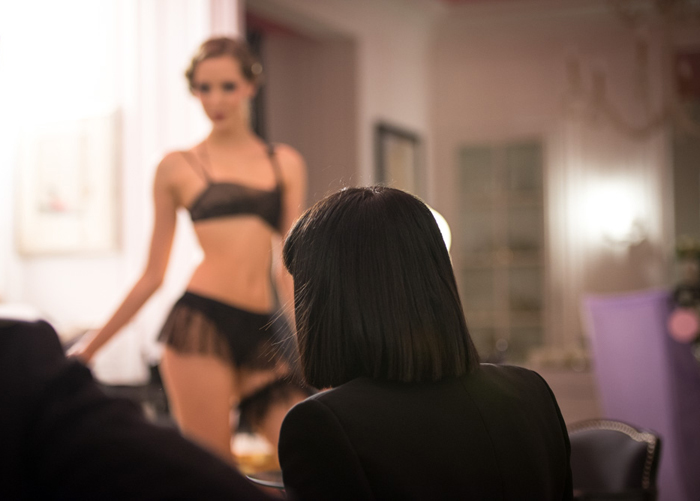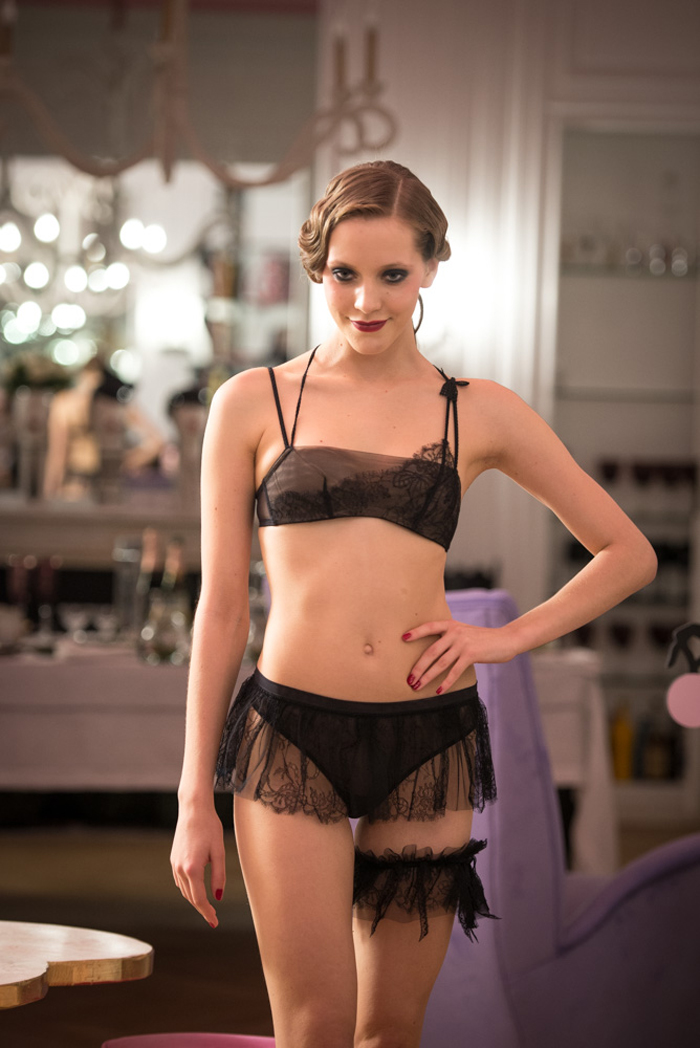 Fell in love with "Coup de foudre" lingerie set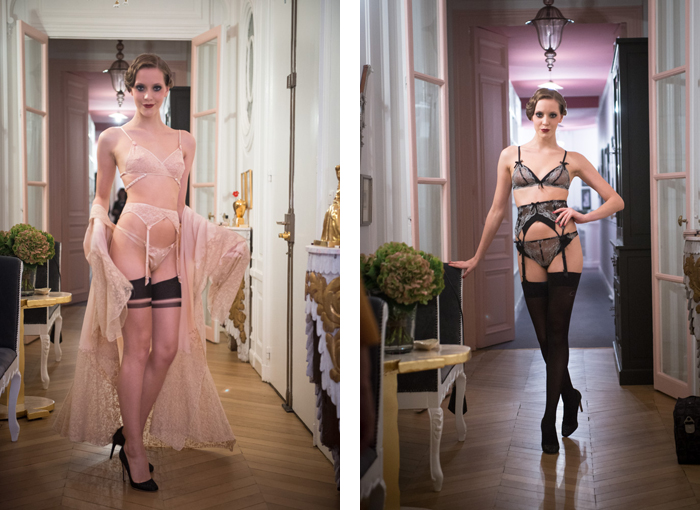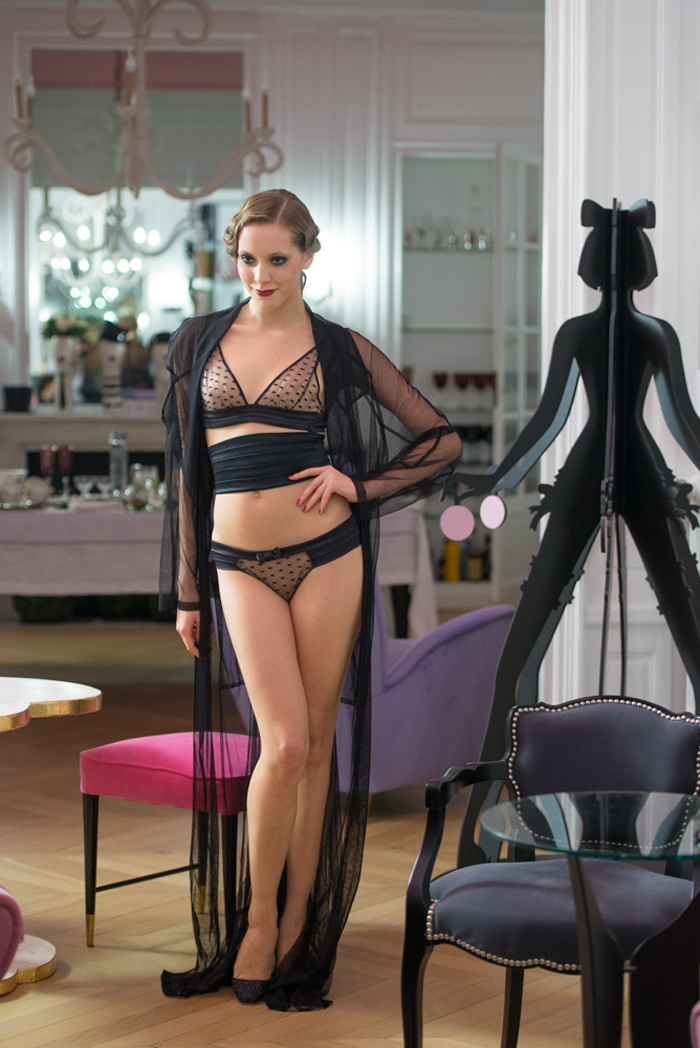 Sexy "Miss Boy"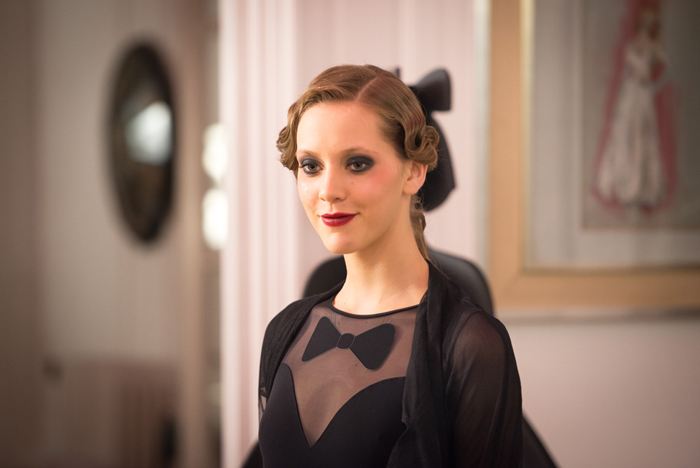 Attack of the clones
To spice things up a bit, Chantal had provided wigs so that we could capture this evening: we laughed a ton while we were trying them on! In a couple of seconds, I was back in preschool, harboring the same Louise Brooks-style haircut.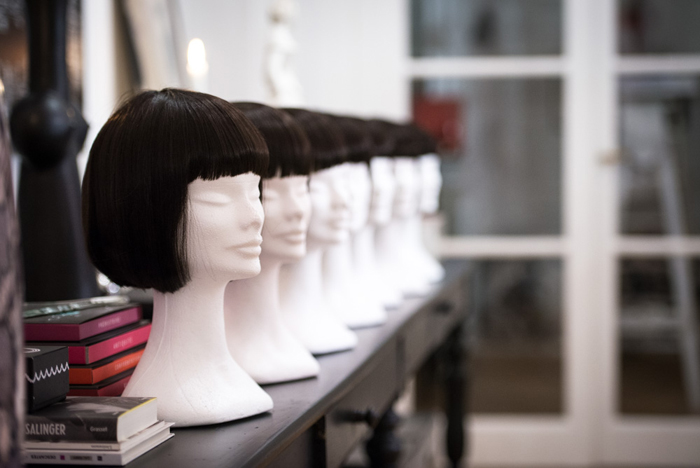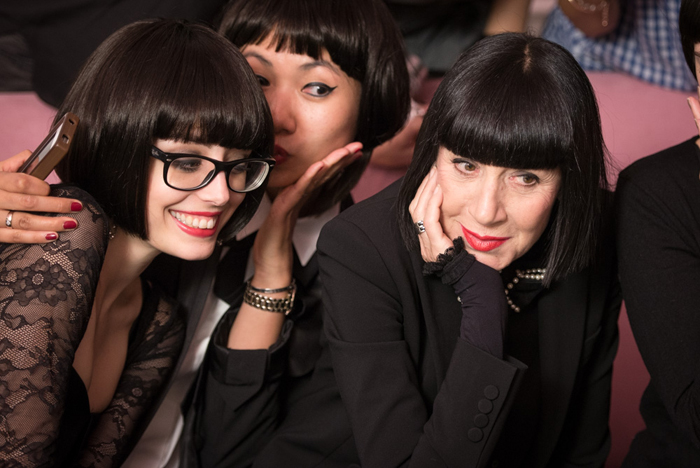 I have to admit, I probably look more like a ceps mushroom than Louise Brooks, but never mind, lets take that souvenir picture anyway! Strike the pose, say cheese, it's a remake of "Attack of the Clones" (they probably took a small detour and payed a quick visit to the Crazy Horse hairstylist); got it!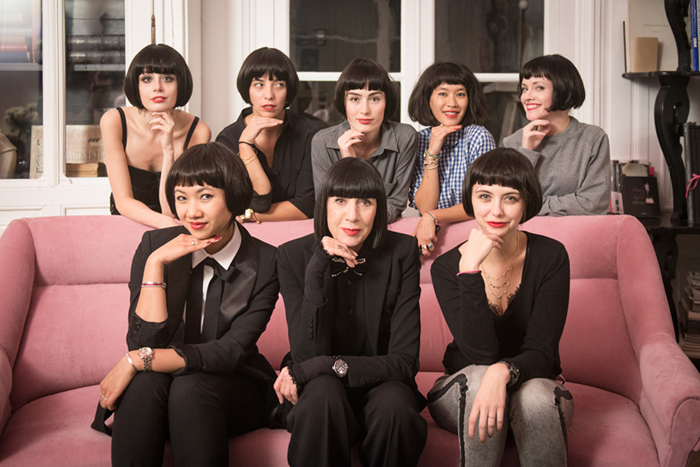 From left to right : Louise Thomass, Vanessa Thomass, Elsa Thomass, Leeloo Thomass, Stéphanie Thomass,
"Boletus edulis" Thomass, Chantal Thomass et Émilie Thomass.
Thank you Chantal for your warm welcome, your hospitality and kindness, your sense of detail and your talent, The 20s aren't the only things that were Roaring, the whole evening was!
Thank you Héloïse, Sophie , Cyril and all the ID team <3 (English translation by Bleu Marine)
Crédit photos : Gabriel de La Chapelle