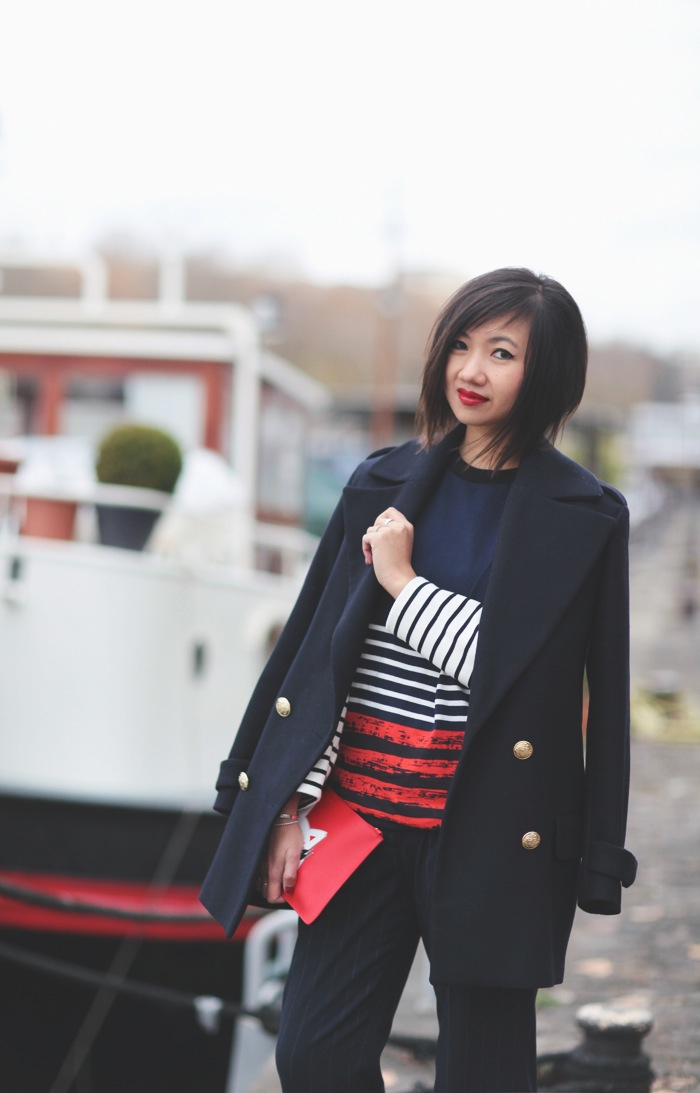 Stripy jerseys and me…I won't repeat myself another time about how much I love them, you must very very aware if you follow this blog. I feel like I will never have enough of those stripes: the quest of a life.
The Petit Bateau + Cédric Charlier Collection
So, I was delighted to learn that Petit Bateau, a brand that is very present in my wardrobe, was going to come up with a one off collection from a Belgium designer that I am very fond off, Cédric Charlier. I like his universe both graphic and full of colours (I actually have two jackets that I cherish when the weather gets warmer).
This new collaboration stays true to its style and it's what I like: he found a way to divert the boating stripy top by cutting into it graphic tricolour stripes. The collection is made of dresses, trouser and sweatshirts, all of it in the same thinking of the "jostled" stripe.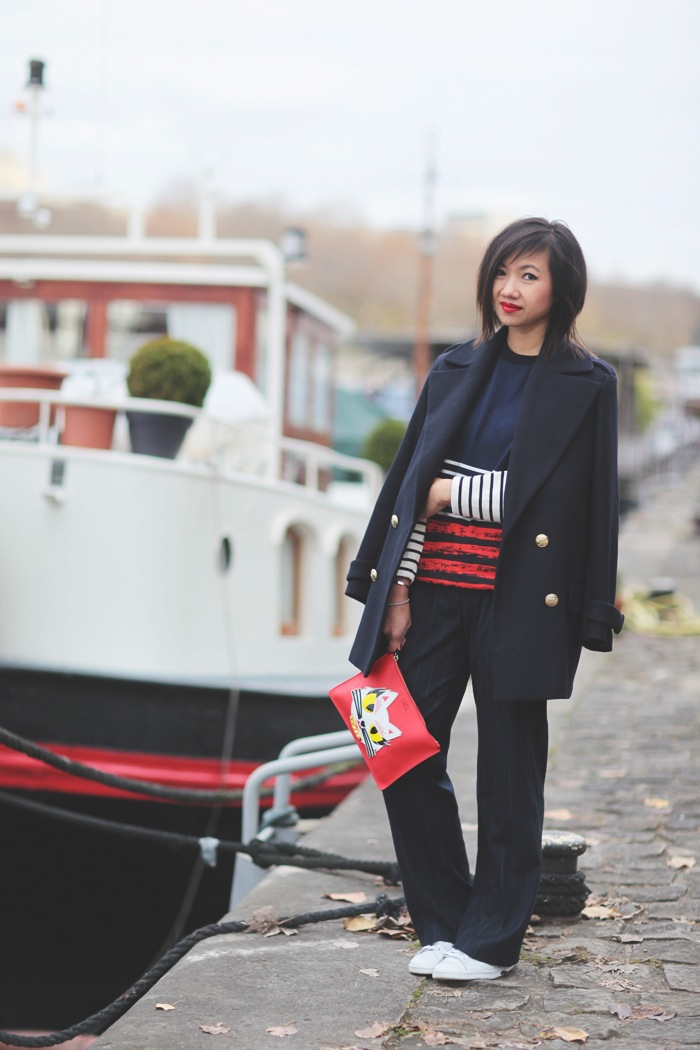 Dress or sweatshirt ?
Petit Bateau asked me to choose my favourite piece of the collection : I hesitated but in the end, I let myself be tempted by the sweatshirt, easier to mix with other outfits.
Today, I am wearing it with a pair of large trousers and trainers but I imagine it would be paired very well ma Carven x Petit Bateau dress or my stripy skirt for a all for one effect. Tips and tricks! (English translation by TradIsa) (Post in collaboration with Petit Bateau)