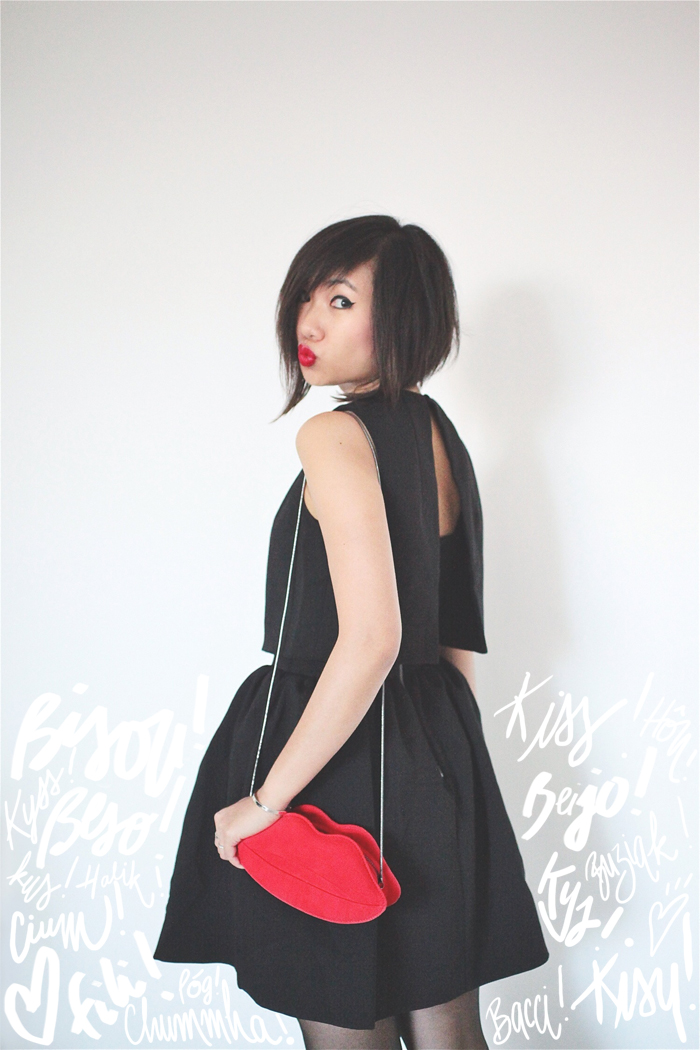 I haven't really looked into Christmas presents yet, but I found the perfect dress to cut the turkey, or, for a more romantic version, to kiss under the mistletoe. I don't know yet if I'll be wearing it for Christmas eve or New Year, but I found it, and that's the most important part!
I love its skater cut and the cut-out back: simple with that little detail that makes the whole thing special. A couple accessories to spice things up a bit, and that's all you need for the outfit to be complete.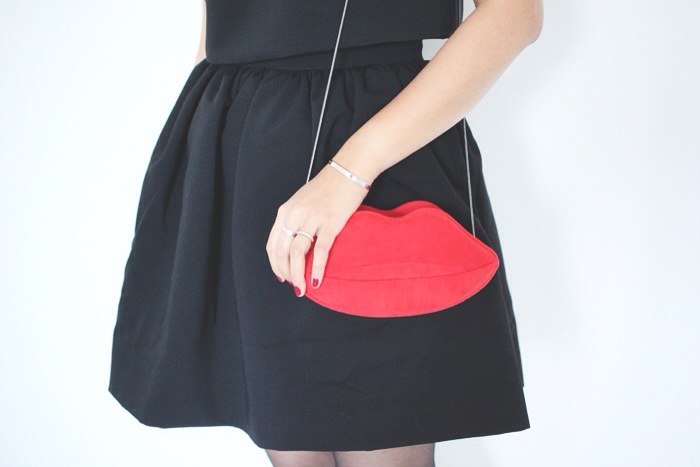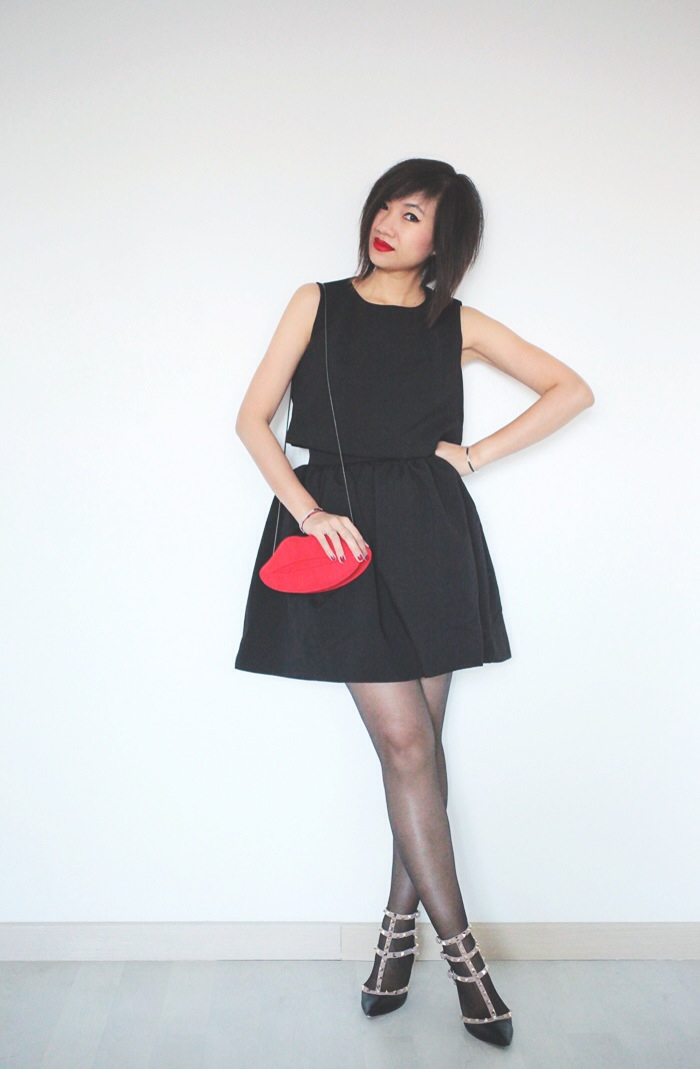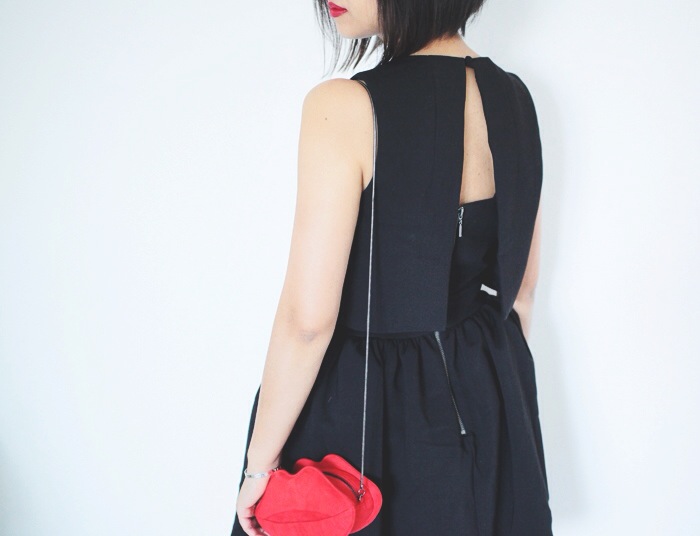 Maaaaark ! ♥
Apart from that, with the cold weather we've been having, I'm on a Christmas rom-com binge: Love Actually (the ultimate cult classic), Serendipity (meh, but it's set during Christmas), While you were sleeping (Sandra Bullock's smile never gets old), and Bridget Jones.
I didn't remember how charismatic Marc Darcy was: this cold and reserved character (reminescent of an english pudding having spent too much time in the fridge) yet with such great potential warmth? Totally my thing (Hiiiiiiiii).
So much soppy sentimentality has clearly rubbed off on me: here I am, sending kisses everywhere and to everyone (and just in case you hadn't noticed I was sending you all kisses, my bag is a good clue). xoxo (English translation by Bleu Marine)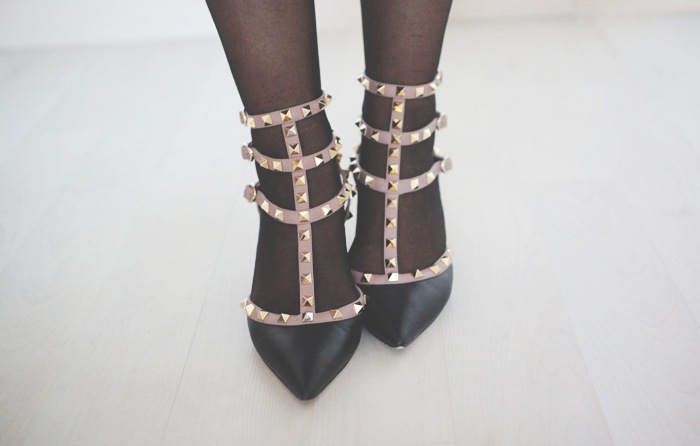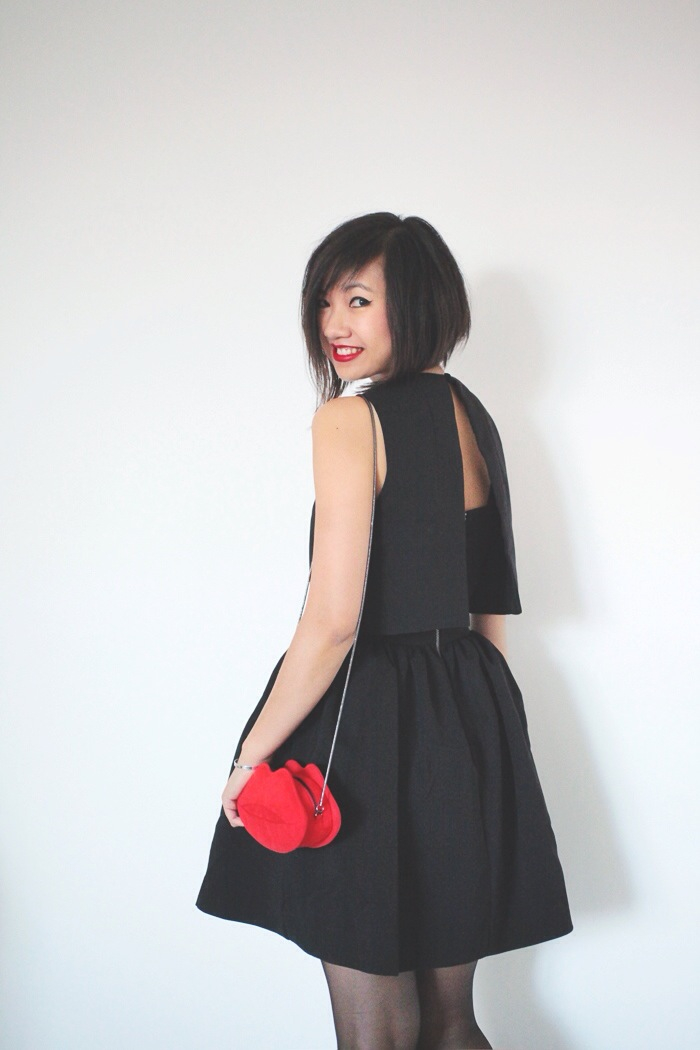 ---
My Outfit
Dress Mademoiselle R
Bag Minelli
Shoes Rockstud Valentino (already seen here)
Bracelets Mya Bay
Tights Luxe 9 black Wolford
Lipstick Rouge Dior « 869 Rouge Massaï » Dior
Nailpolish « 853 Massaï » Dior