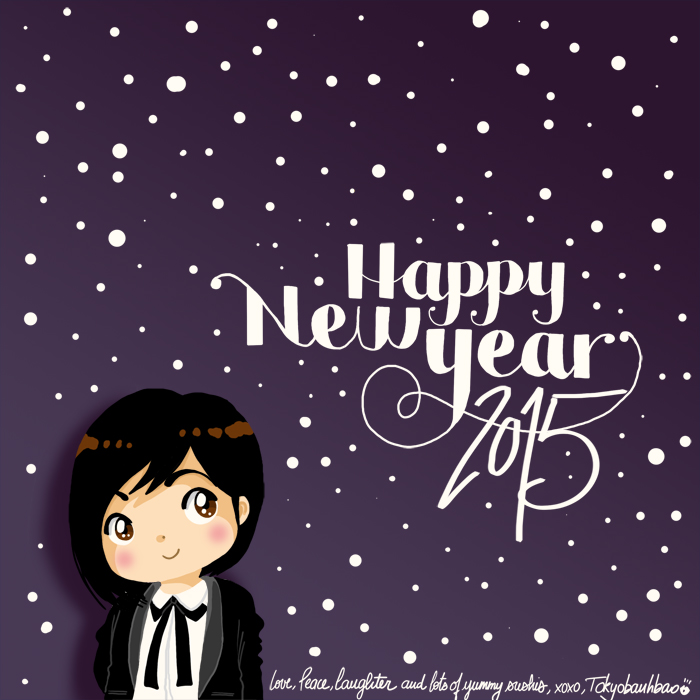 There we go! We are there ! Happy new year to you all ! I wish you all to start this 2015 year with a bang and to keep it up until 2016 obviously (after too) ! Good health, happiness, and love all come aboard !
Bye bye 2014, Hello 2015 !
This year, I haven't had time to write a summary post of the year 2014 but I remember the amazing trips we shared together especially the unforgettable Japan trip, my Belgium escapades or at the snow, of my meeting with Master Jiro Taniguchi and my hair growing (detail that also has it's importance because it was a big change since the start of this blog!).
I hope to live many good moments in your company (especially the growth of my hair, haha!). After all those years, even if lots have changed or evolved, my blogging passion is still intact! We go on! (English translation by TradIsa)