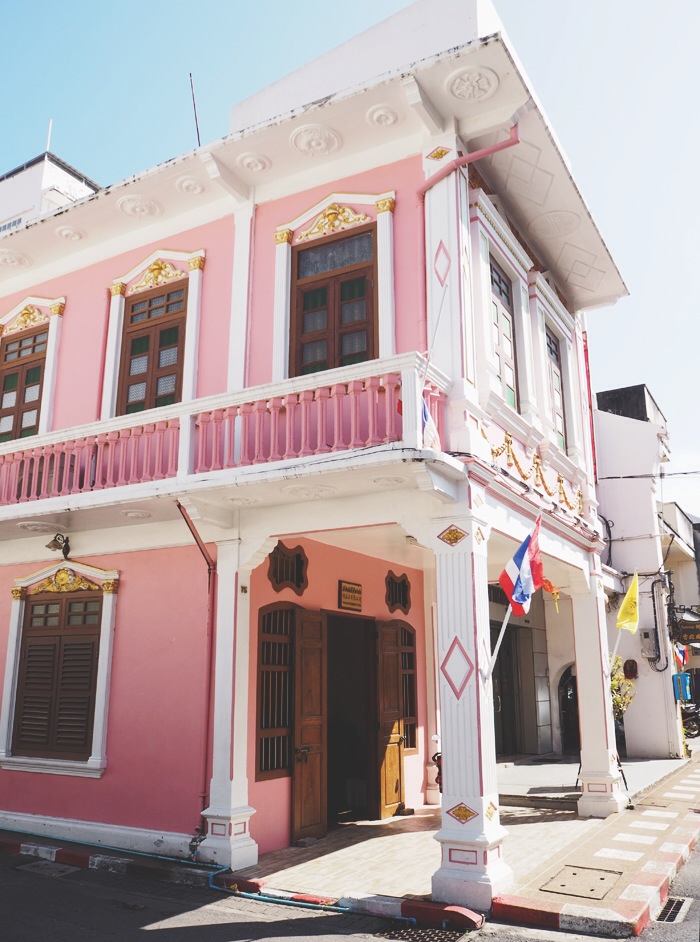 As I was telling you in my "swimming suit farniente" post, we didn't really visit much, except for two days: one day we spent in the islands, and the other in Phuket Town, the capital of Phuket island.
Colors and scents
We enjoyed walking around this colorful town, which has kept its traditional side, with its colonial architecture and sino-portuguese influenced buildings. At the time, Phuket was an international trade platform.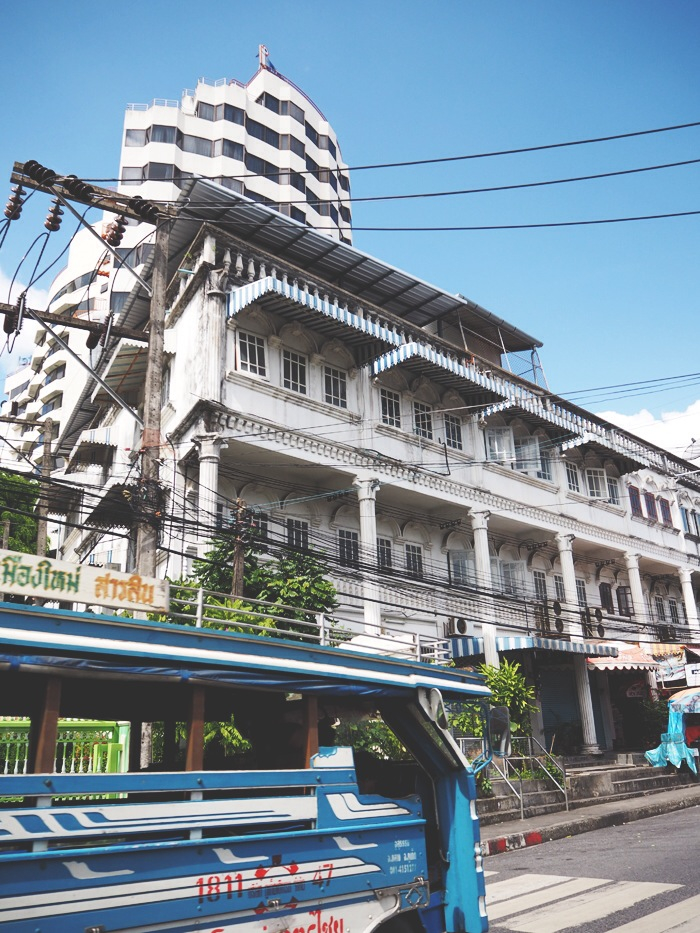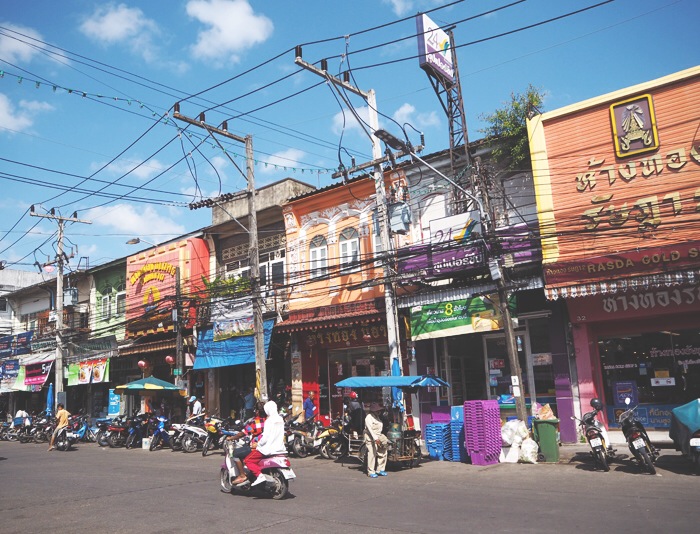 Soi Romanee is the most colorful alley in Phuket; it's the thai version of Paris's Rue Crémieux or of London's Portobello Road.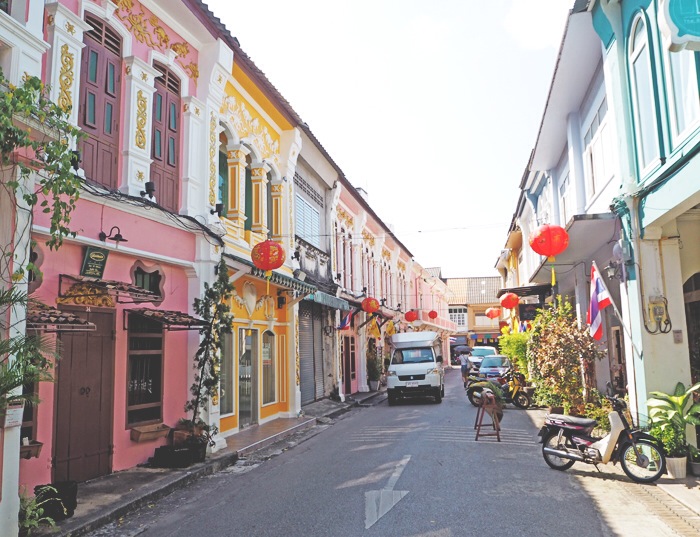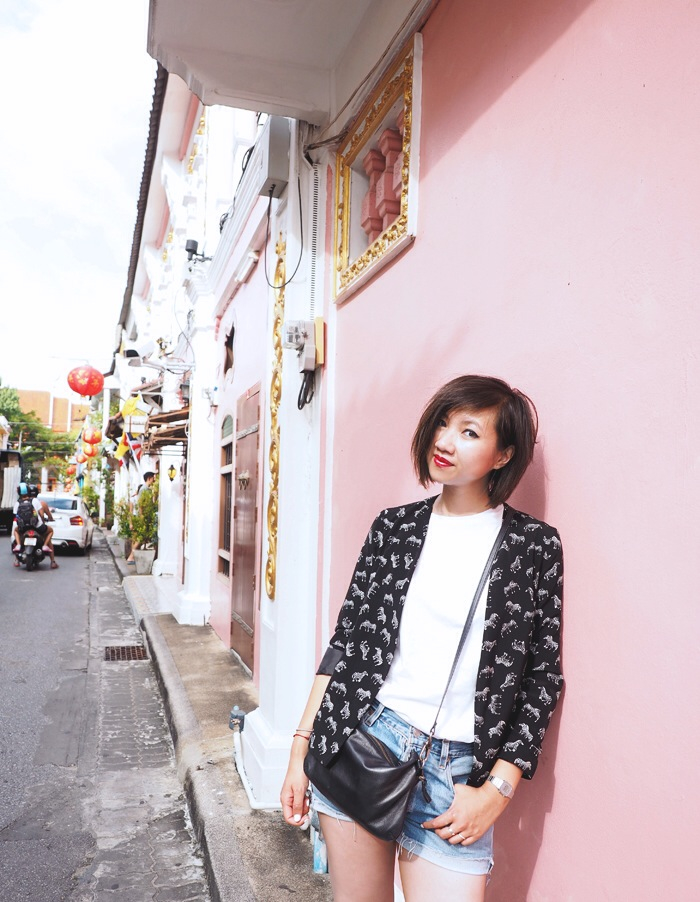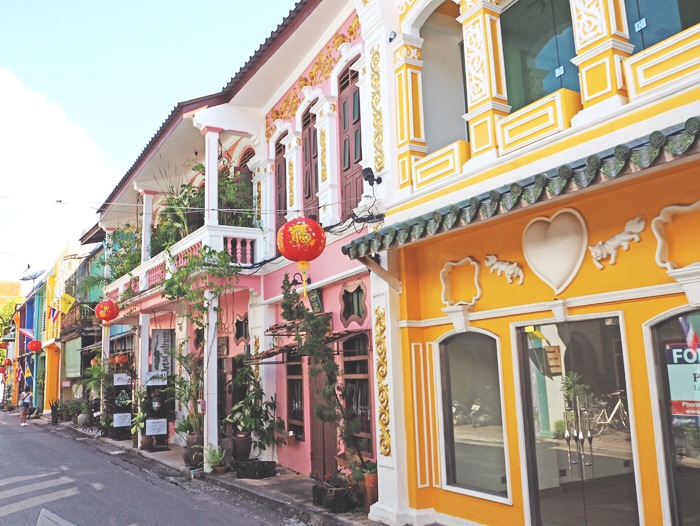 We spent some time around the food carts, all emitting the delicious scents; admired a woman preparing a hearty and no-fuss meal before our eyes, and spent some times antiquing in vintage toy shops.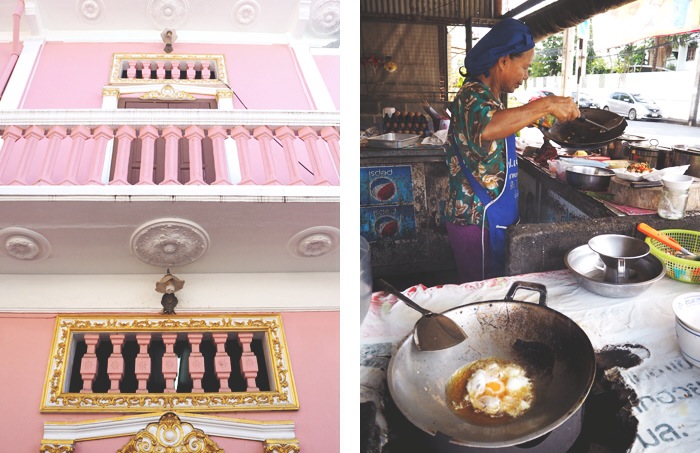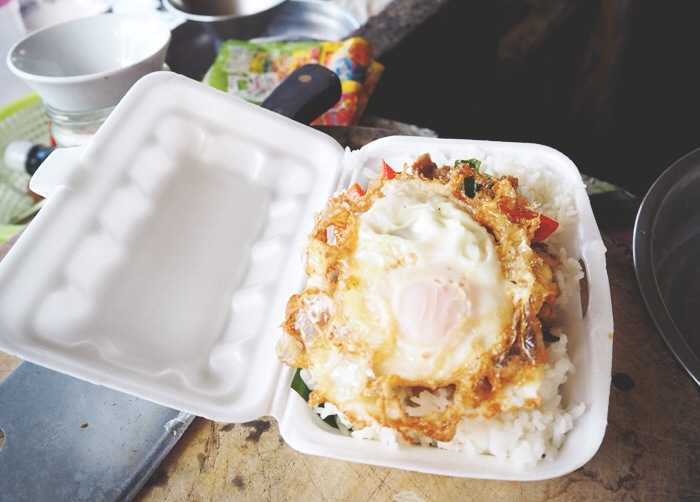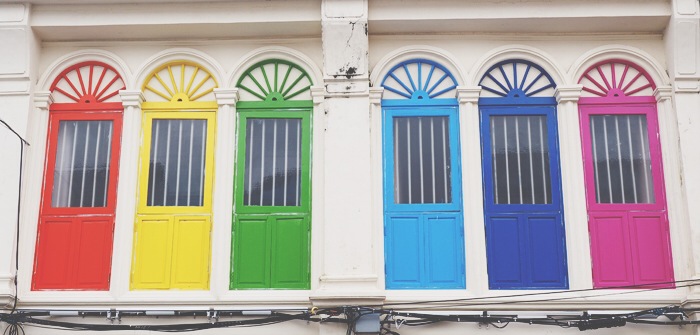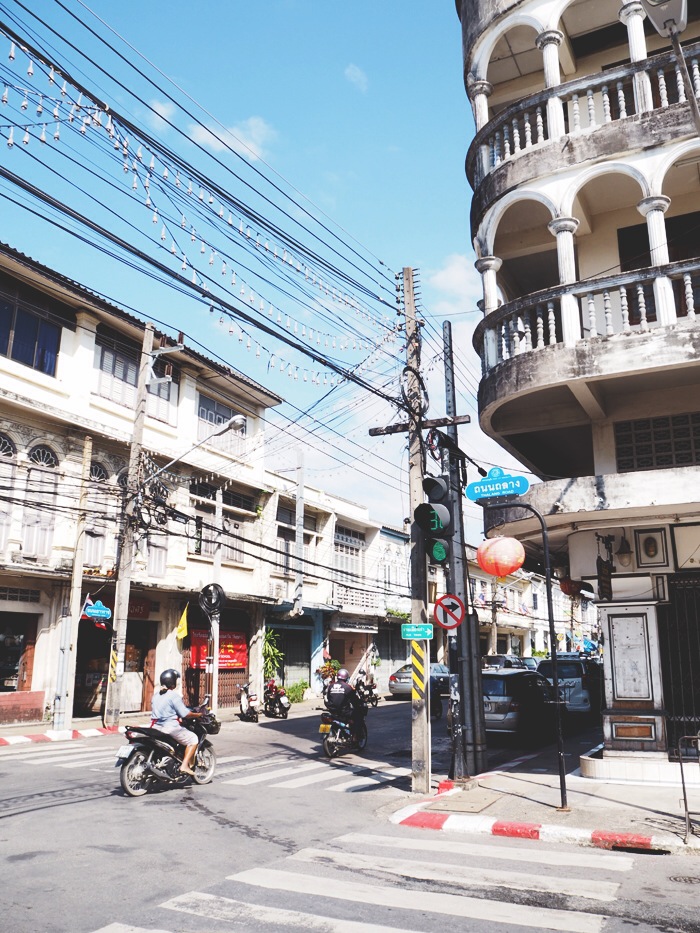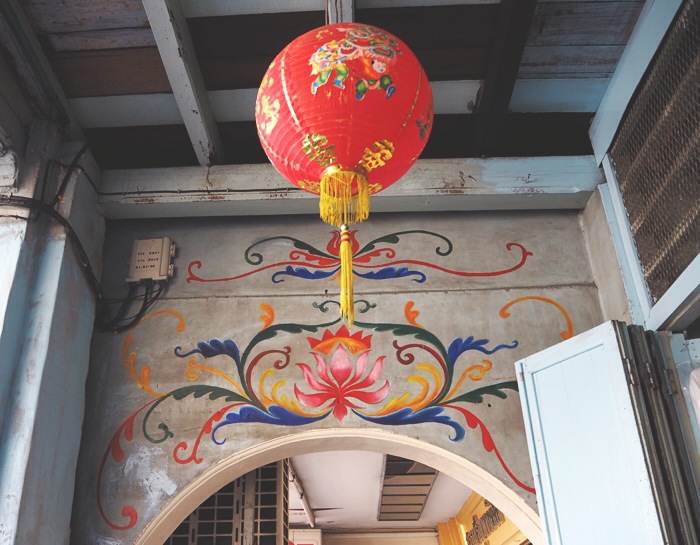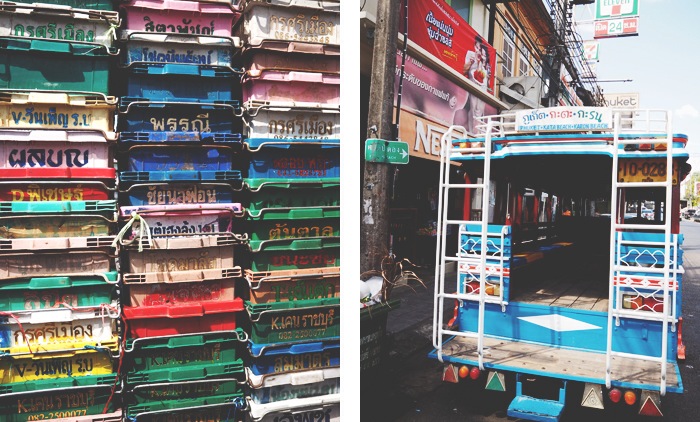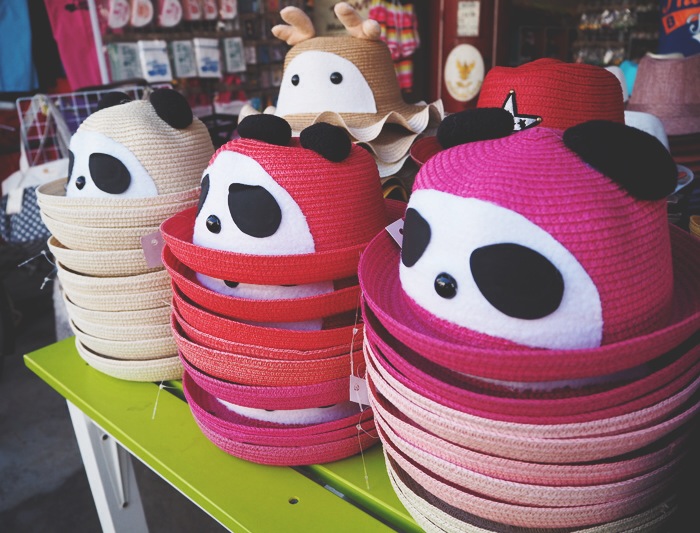 We tried our luck with the local bus system (with an all natural a/c system: meaning no windows) to make our way back to the hotel in the evening.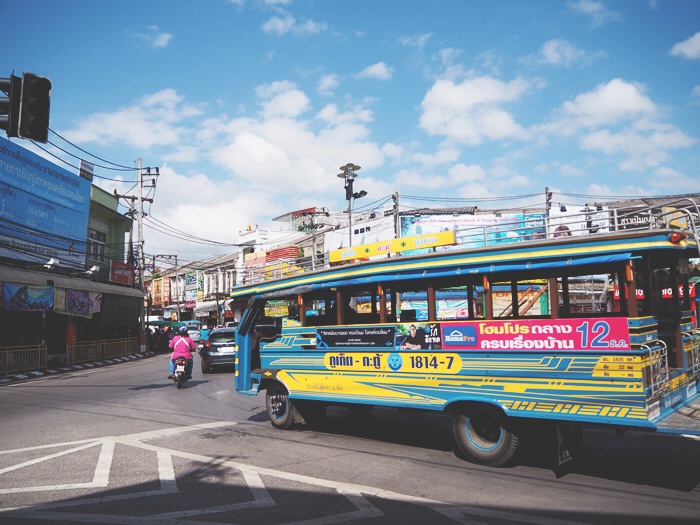 You ring the bell and the bus stops wherever you want (how convenient!), you just pay the bus driver on your way out. When there's no more space left inside, you get an improvised workout and flex your biceps, holing on to the railing for dear life.
Yummy stops
During our visit, we stopped in two spots; here they are!
Baan Thaew Nam Coffee Station
(Thaew Nam Intersection, 2-4 Thep Kasattri Road, PHUKET TOWN) I don't think the name is inscribed outside, but that's what was written on the menu! It's a no-fuss place, with delicious street food: you take a seat and admire the chef's spring roll technique.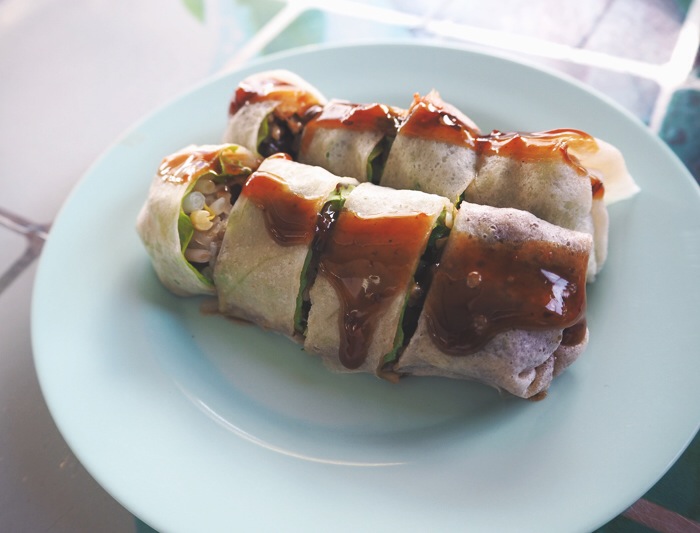 I really liked this thai version of the spring roll actually: the vermicelli noodles inside are fried, which make for a crispy new twist to this dish I like to make myself when preparing a tv dinner.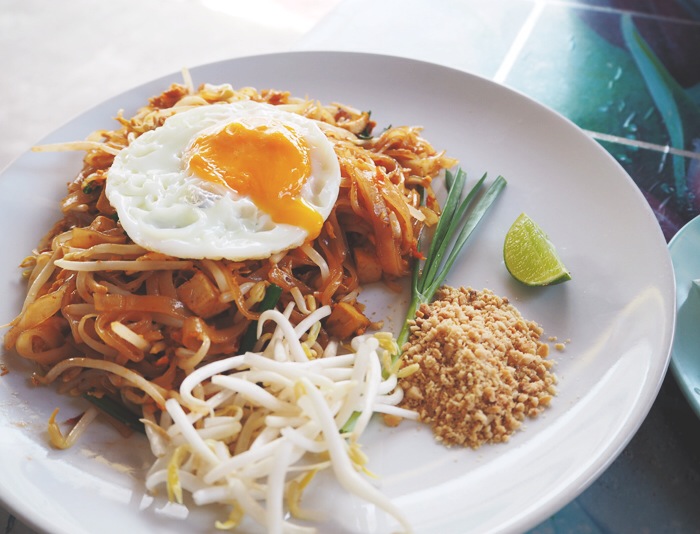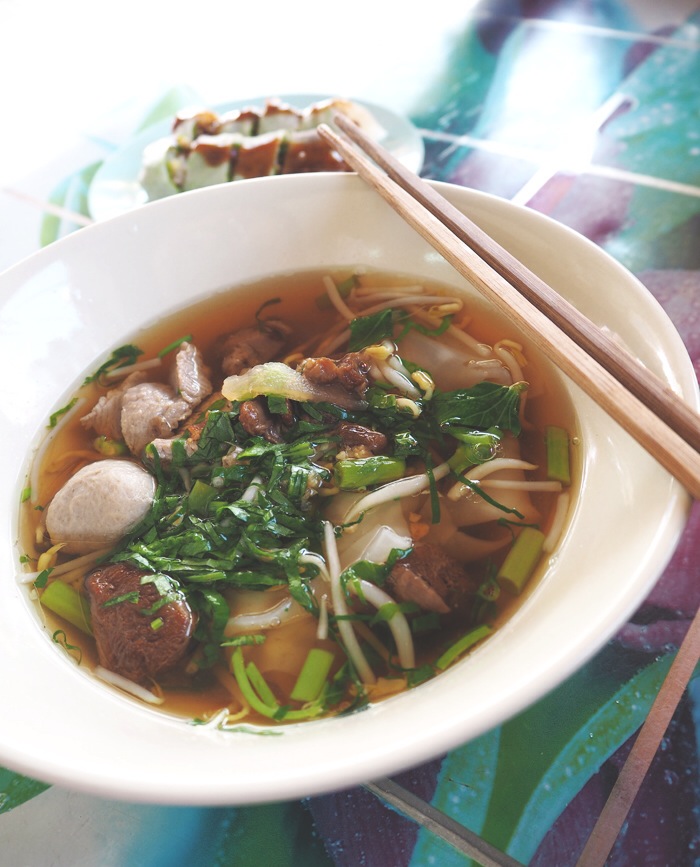 Pad thai, noodle soup, spring rolls and two beverages all for 200 Bath (around 5 euros): aaah, what a life!
B Cat Café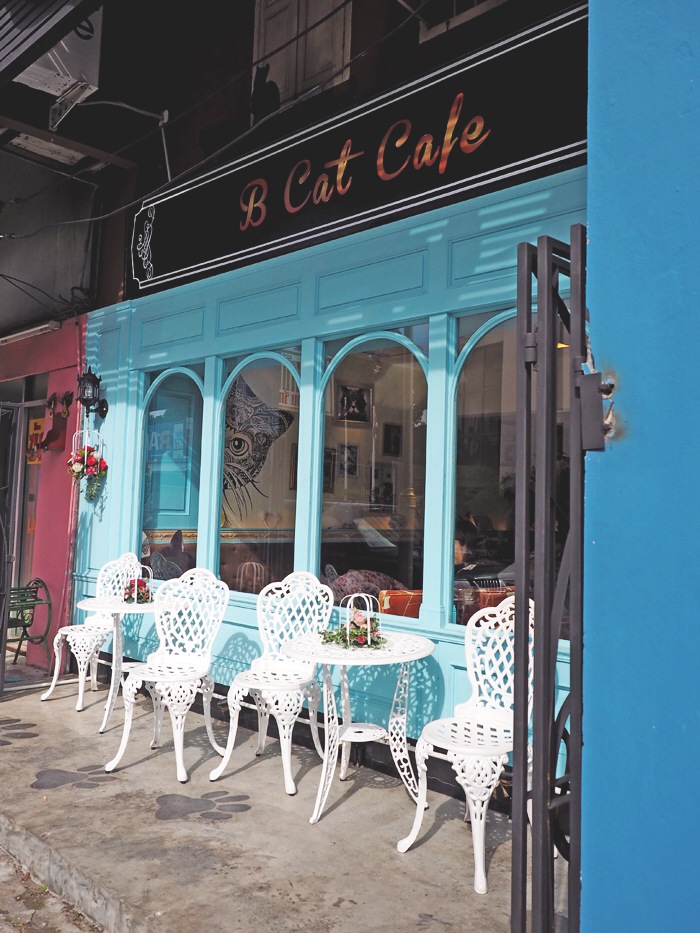 (33/34 Thepkasatree Road, PHUKET TOWN) This concept already exists in Paris (and comes from Japan), but we really wanted to try it's thai version: it's a café where you can enjoy pastries and purring cats all at the same time.
I found the cats to be much more playful here than in our capital.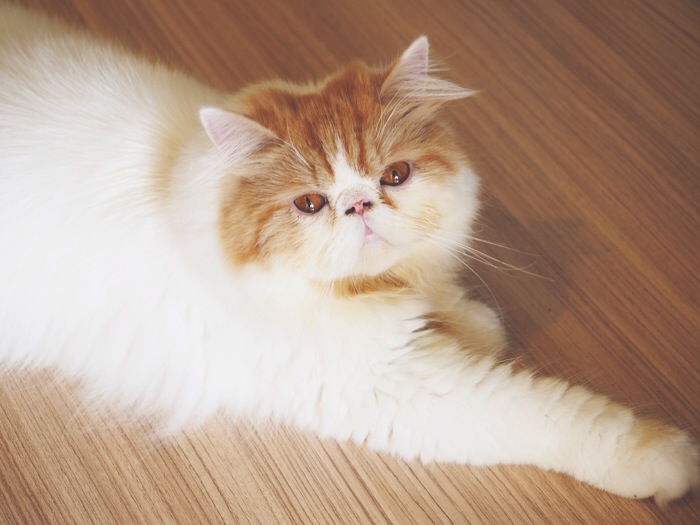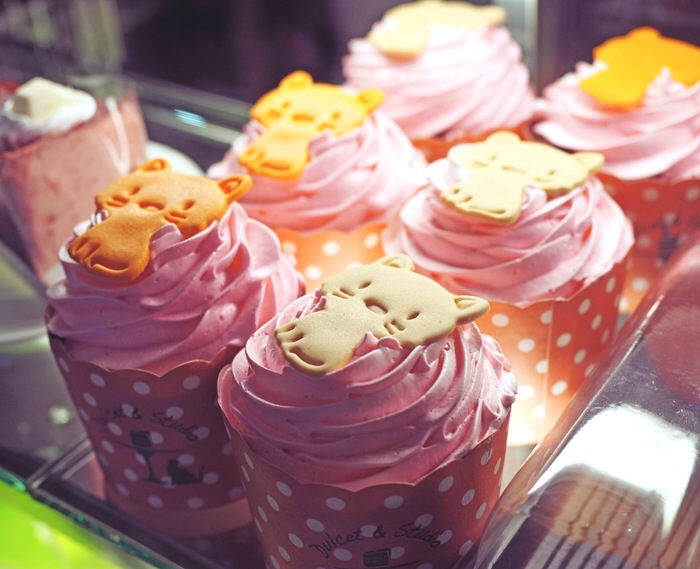 Although the rules are pretty strict, (rigorous hygiene, not bothering them if they are sleeping, not holding them), they were much more prone to let themselves be petted that in Paris….which was quite nice!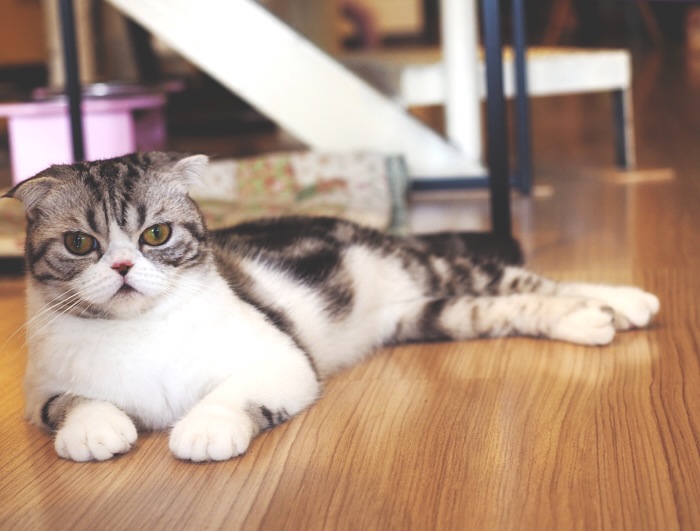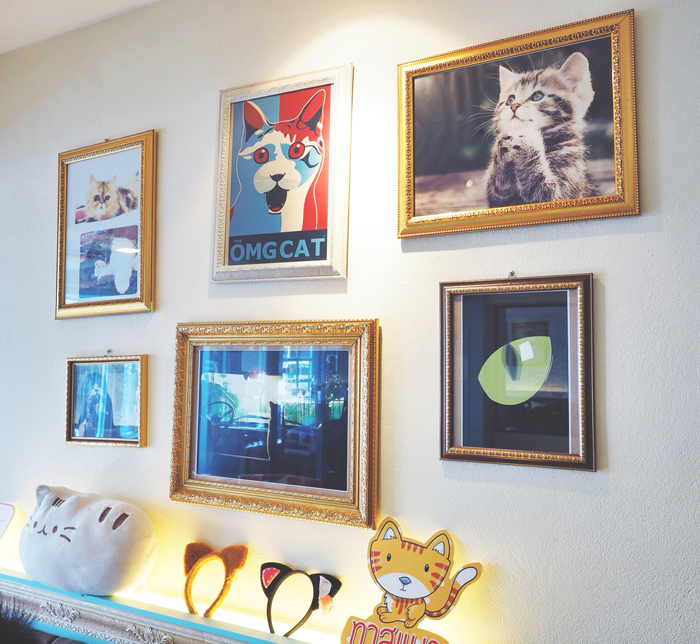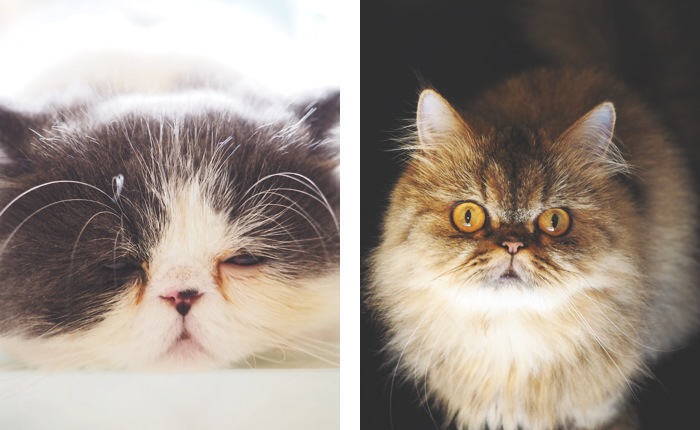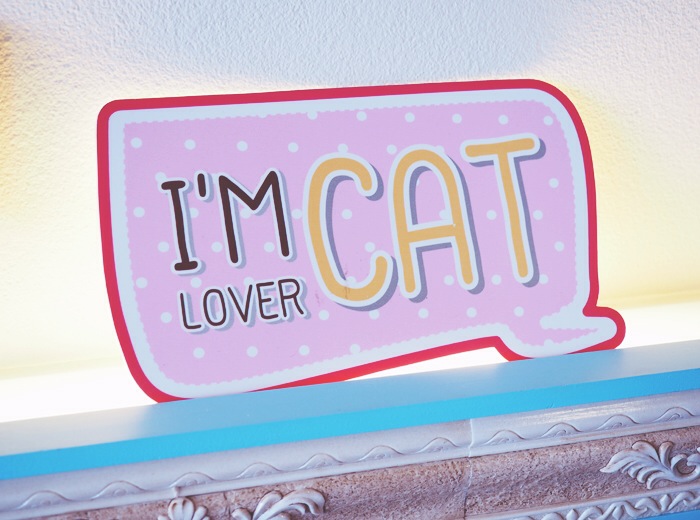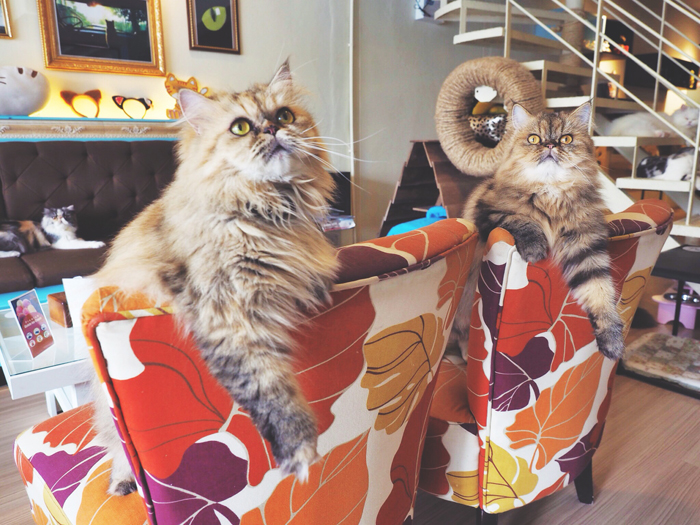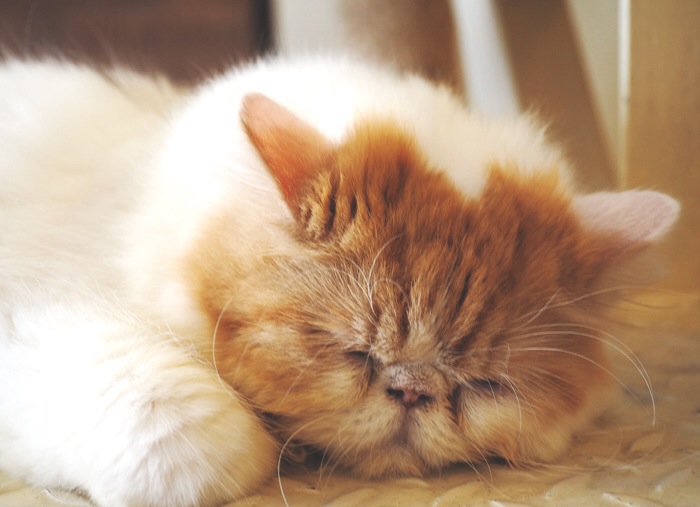 As you can see, the atmosphere is an ode to the adorable felines.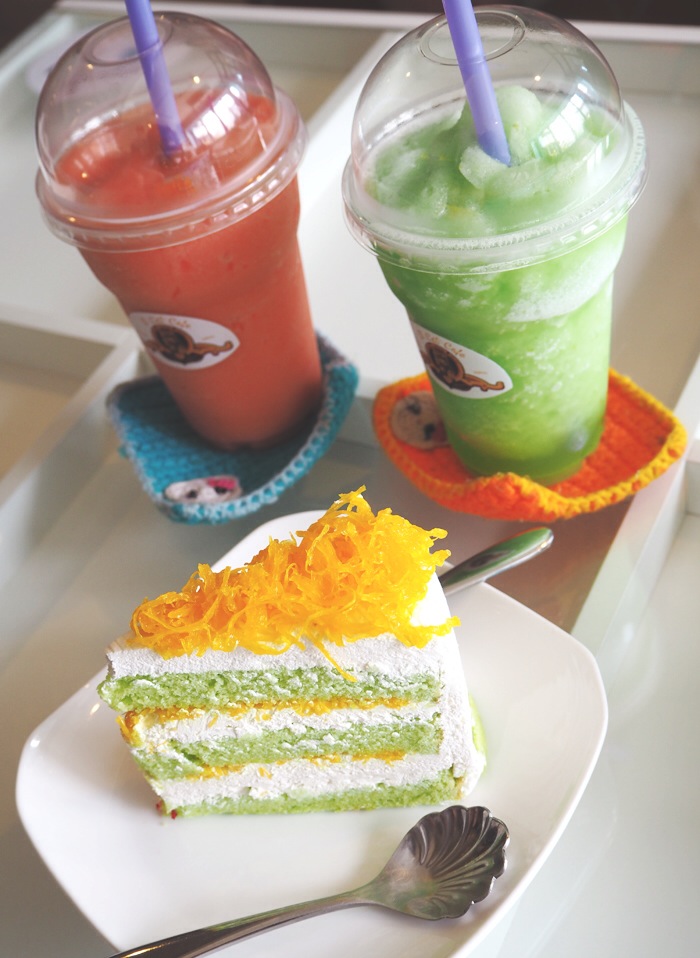 As for the food, I chose a coconut chiffon cake. It was quite airy and not too sugary. It was the perfect place to find some quiet and peace of mind. (English translation by Bleu Marine)
---
My Outfit
Jacket ASOS (already seen here et here)
Tee shirt ASOS
Shorts Levi's Vintage
Bag Nat&Nin
Lipstick Rouge Dior « 869 Rouge Massaï » Dior
Nailpolish « Alpine Snow » OPI
Pictures taken with OLYMPUS Pen E-PL7 camera
(Lenses M.ZUIKO DIGITAL ED 12-40mm 1:2.8 &
M.ZUIKO DIGITAL ED 14-42mm 1:3.5-5.6 EZ)