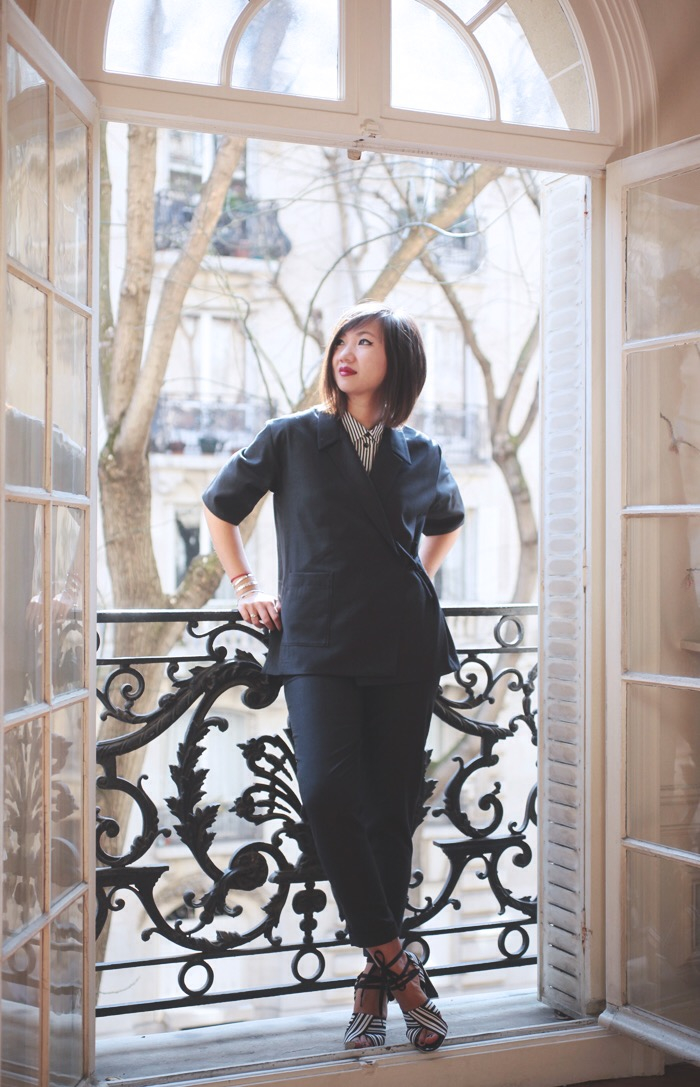 … and this is not the one you are thinking about! I am still a fan of men suits (especially since I watched Kingsman Colin Firth twice). When I found this British suit with Japanese inspirations, I could only give in. Made in Great-Britain (perhaps the same tailor as Kingsman?) and it has a few details that I am particularly fond of.
Besides, my shoes are from the Topshop Unique SS15 collection, shoes that I would probably wear only during events and parties where I would stay sat during the whole time (figurehead power!) considering the height of the heels, but the sporty-chic side easily convinced me.
Anyhow, to celebrate Alix's expected happy event, it was perfect.