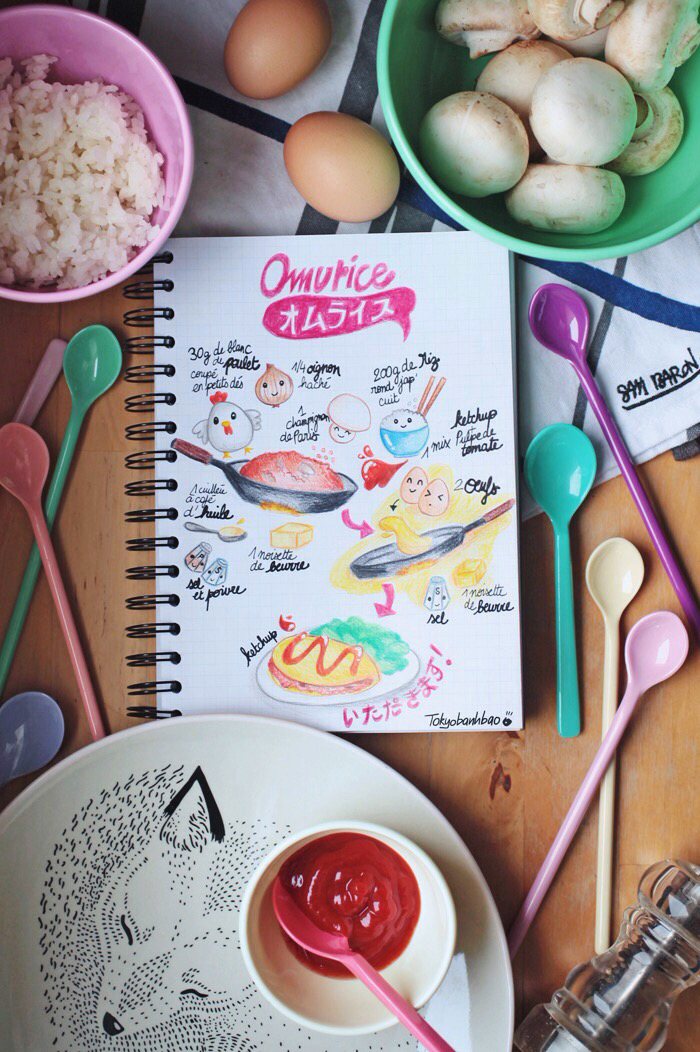 Omurice
オムライス
We will continue the segment for the cooking newbies with this Japanese recipe of "Omurice" or "Omuraisu オムライス" if you pronounce it with a Japanese accent. It is actually a rice filled omelette mixed with meat. I tried out this dish in Tokyo, in the famous little restaurant where my favourite jap' couple worked at. I enjoyed a beef omurice but today, it is garnished with chicken and mushrooms. Nothing revolutionary per se but it is a balanced meal that fits well with a side salad.
I inspired myself from a recipe I read in the very useful book "Tokyo, the cult recipes" and I adapted a few ingredients. Fox example, I didn't colour my rice with ketchup only so it wouldn't be too sugary but I produced (=a big word ! haha) a mix of ketchup-tomato pulp (in box).
You can also switch the garnishing by changing the chicken with beef Bourguignon from last night for example or any other meat that you fancy : there isn't really a authentic chart of omurice and no one will check !
Like last time, the recipe is summarised in my drawing below : if you have any doubts with the order of execution, ask me ! The breakdown service "Cooking Padawan" is open all hours ! Itadakimasu ! (Bon appétit !) (English translation by TradIsa)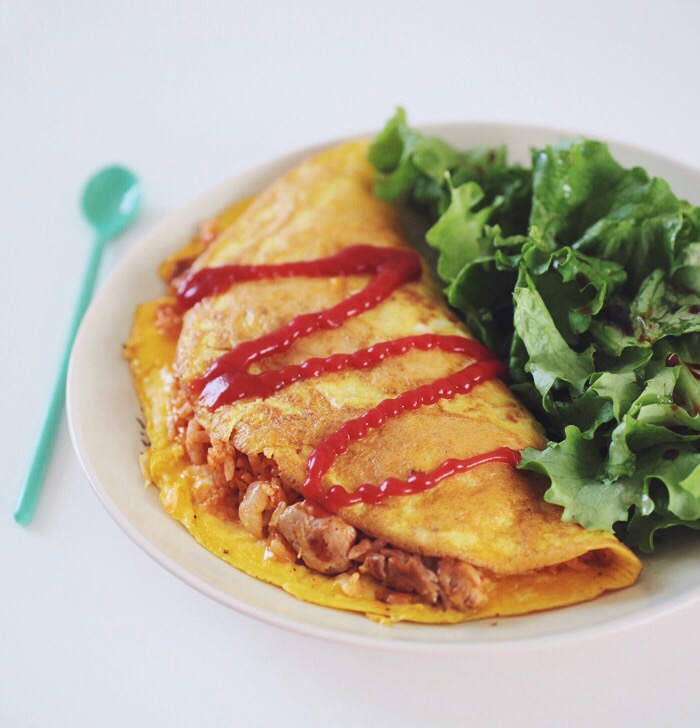 "Fox" plate Bloomingville
Pastel spoons Rice (here and here)
Retro bowls Rice
Pepper shaker Peugeot
Tea towel Sam Baron pour La Redoute