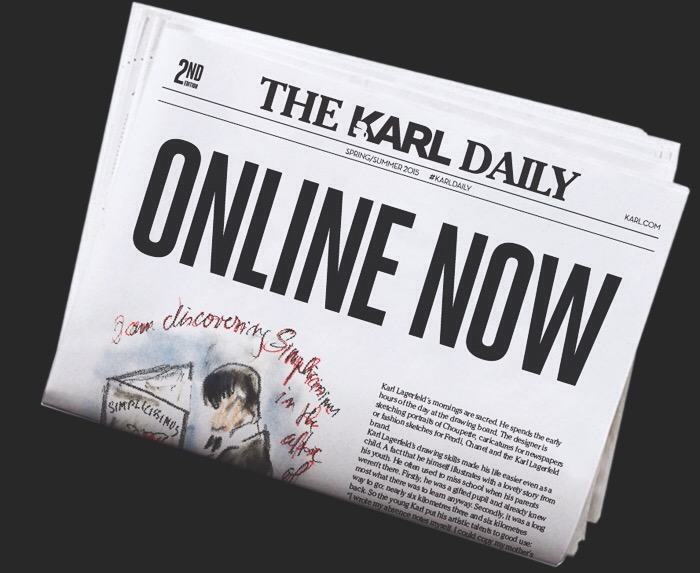 Karl kid
If you remember, I had the honour of taking part in the section called "The Karl Kids" in the first edition of our beloved Karl Lagerfeld's gazette, The Karl Daily. I am back in his number 2 in a digital version this time, for a total Karl look for Spring/Summer 15′ !
For sunny days I am came up with a relaxed but chic outfit with these peg trousers with fresh colours cut with originality. A flowery top for a touch of print and a pop of colour with this hot pink bag.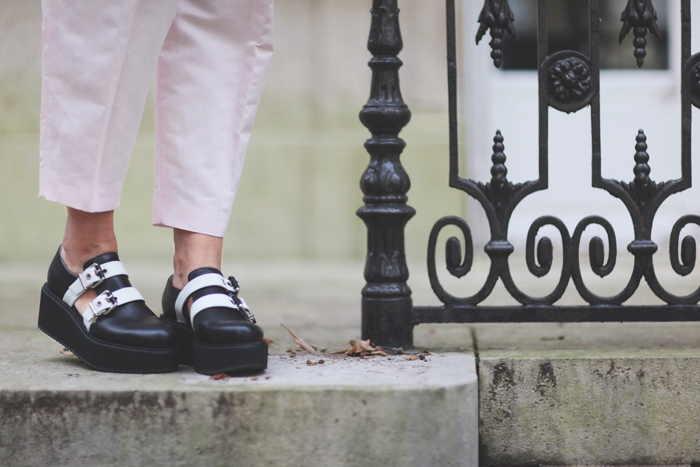 Bonus and surprises
Same as the first edition, the online newspaper includes diverse sections (horoscope, Choupette's heart letters, a 'Kolor' test: "what colour are you?" (For my part I am 'Blue', what about you?) still written in a tongue and cheek humourous way and illustrated by the talented Tiffany Cooper.
You need to give out your email address and your country of residence in order to read the whole paper.
Also, because it is in a digital format, lots of amusing little features like the option to share a quotation or favourite sentence on your social media or by email are made possible, simply by selecting a section with your mouse, some "bonus" content (when you see Karl's glove instead of your cursor, click and surprise !). In short, enjoy ! (English translation by TradIsa)