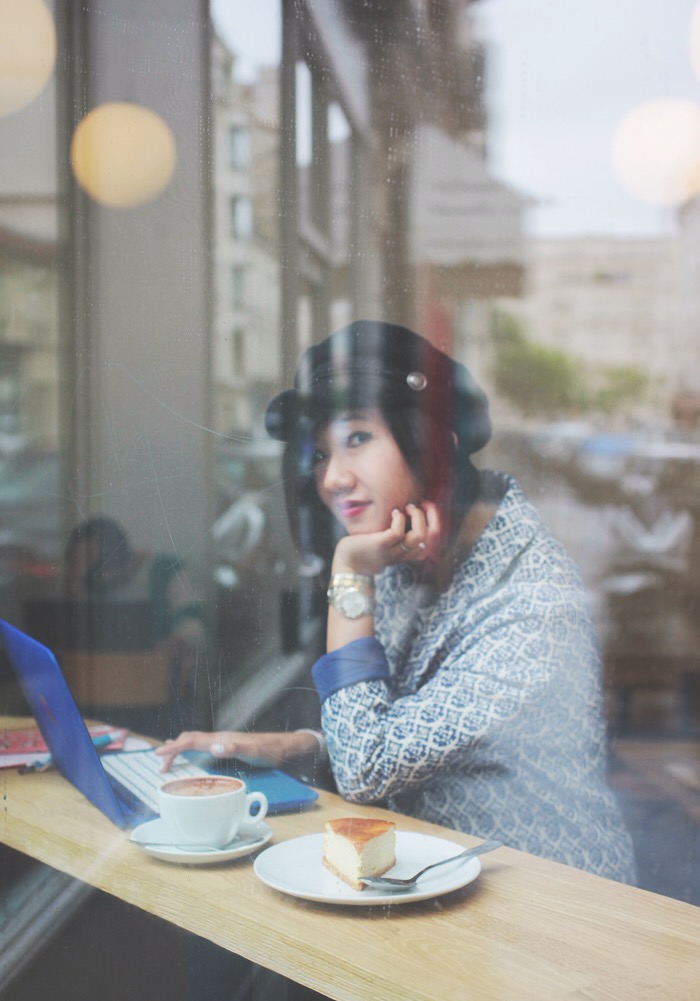 When you work in creative domains, the frontier between work and play is often tenous, and you often don't even count the number of hours spent on a project!
I generally work from home, but last week, May Day was a great time for HP & Intel® to show me another – even more pleasant – way to work, thanks to the HP Stream x 360 with Intel Inside® laptop/tablet.
Both useful and pleasant, I got to test their latest little technological jewel while sipping on a cappucino (and/or a hot chocolate) at the – just recently opened – Hexagone Café (strongly recommended by a friend, and now I know why!).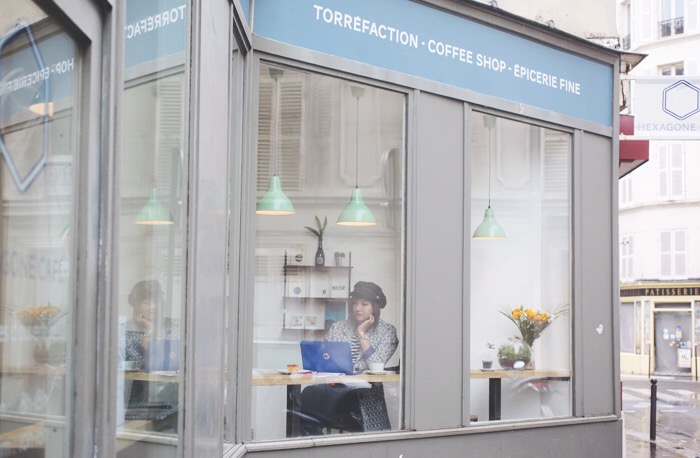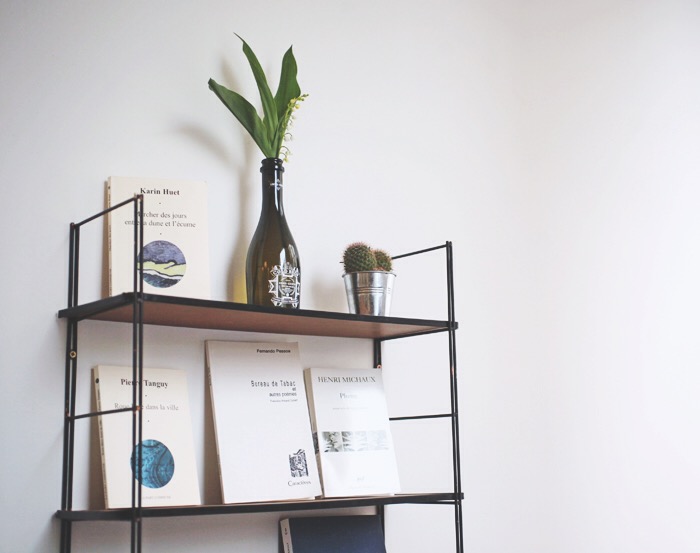 Whistle (& eat) while you work
I went and changed my working habits, and I must say it was extremely pleasant! I wrote a couple extra blog posts, looked for inspiration with regards to my illustration projects and enjoyed a cheesecake that was both airy and crispy.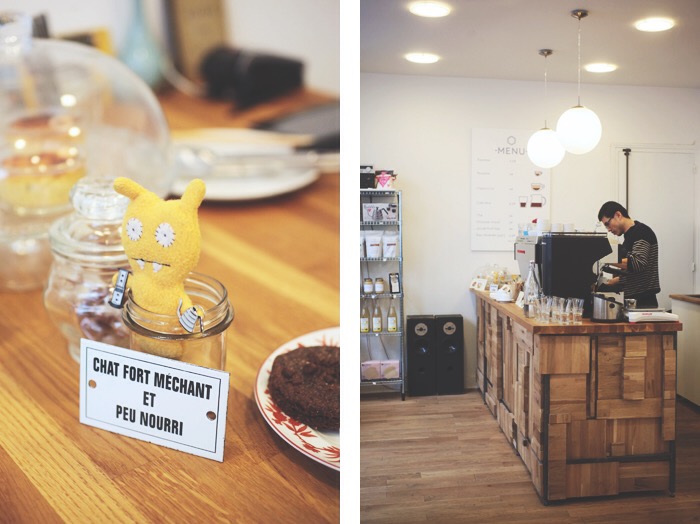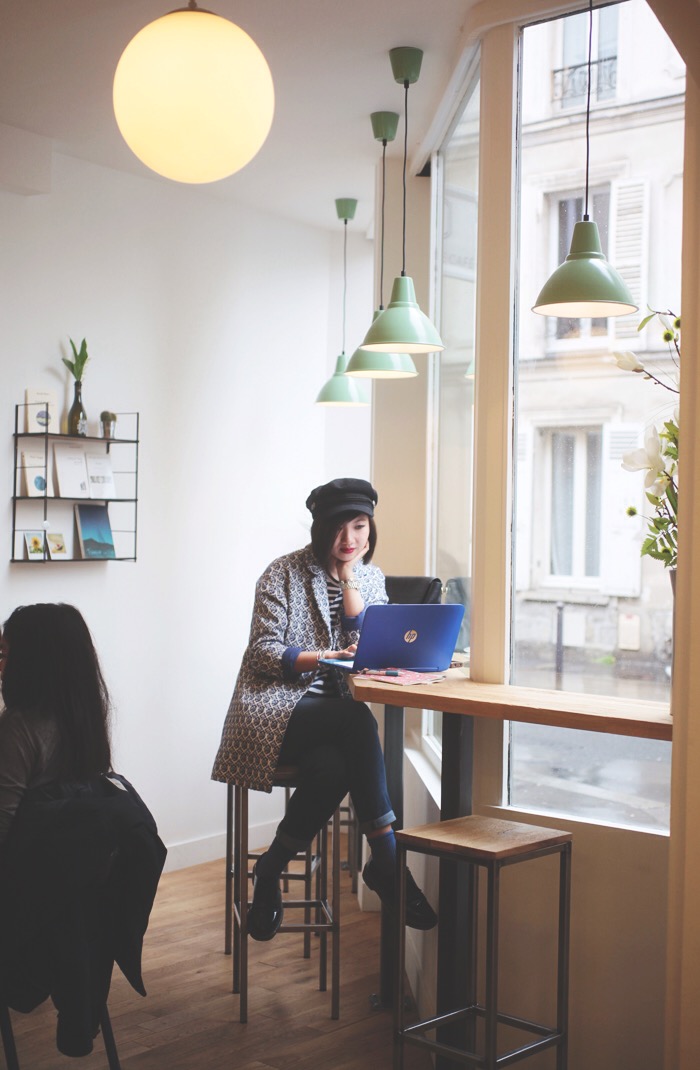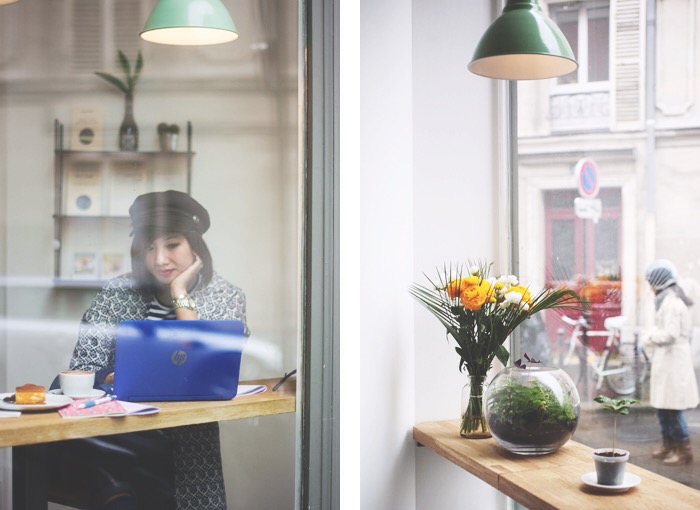 HP Stream x 360 with Intel Inside ®
I got to test this laptop in very cosy circumstanes, and this one combines rather interesting technical advantages.
The computer integrates a free Pack Office 365 (Excel, Word, Power Point, OneNote and Access) and also supplies a 1To Cloud OneDrive stocking space for a year: perfect for pictures (my Ewan, blog pictures and drawings take up quite some space!) videos and other favorites.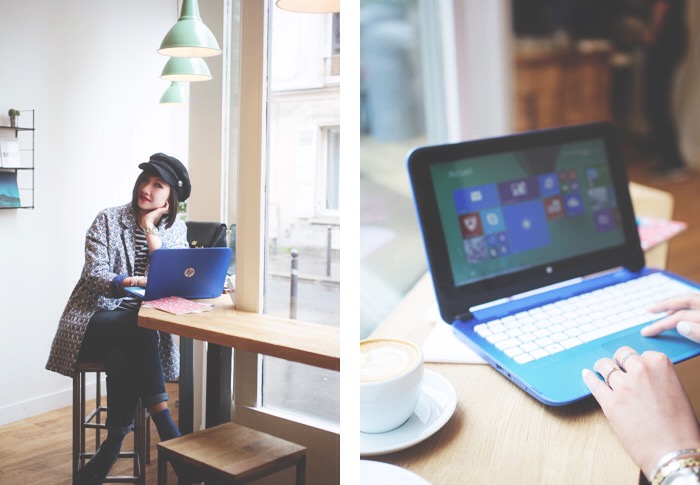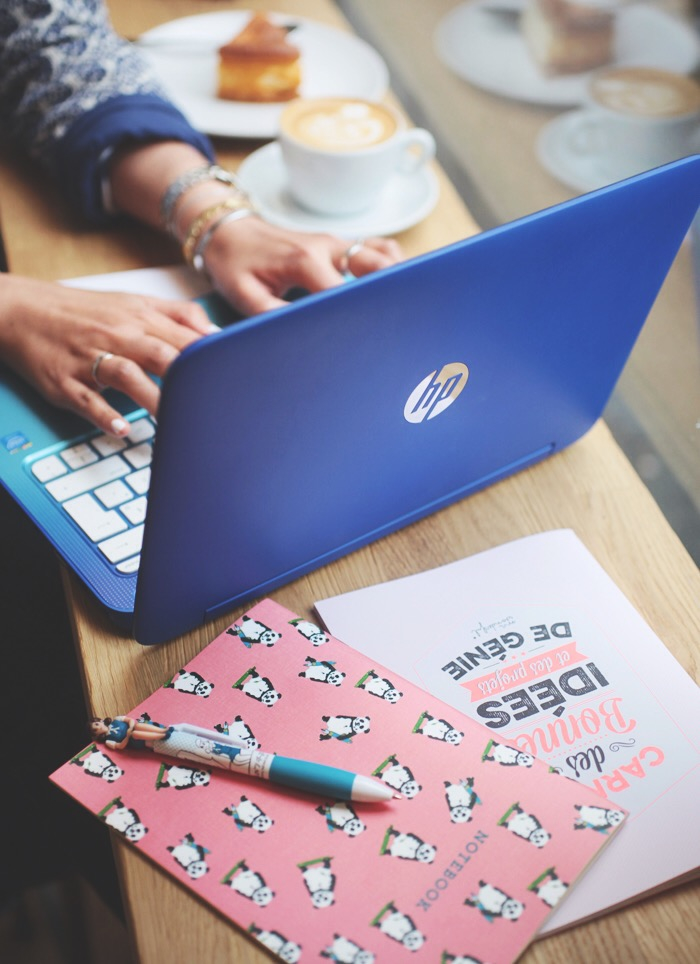 Extreme 360° flexibility
It's quite fast, thanks to the reknown Intel® processor; what I found extremely clever was the 360° flexibility (as you can see here). A classic laptop for which you can twist and turn the screen every which way or use it as a touchscreen tablet: it's magic!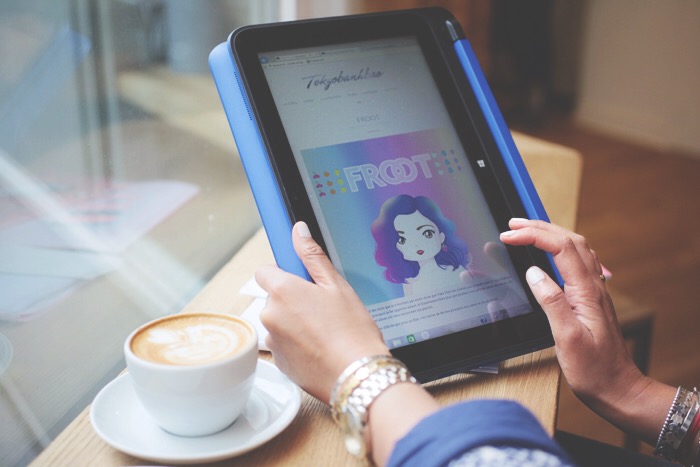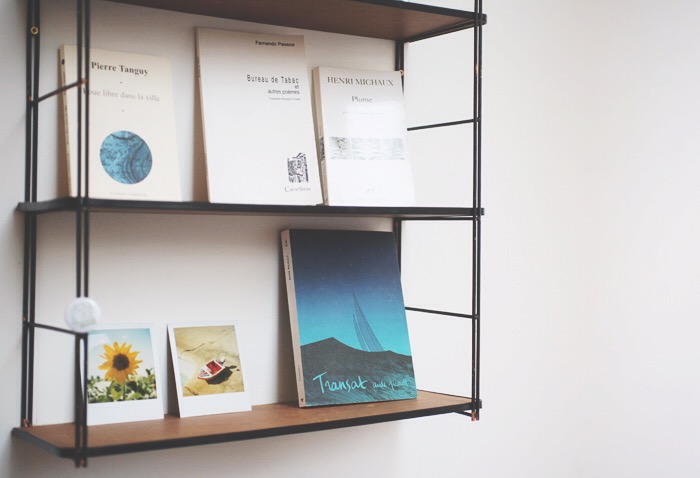 But efficient work also rhymes with short breaks. And what better way to do just that than before a good movie? And if it has Colin Firth Inside ® you've got yourself some eyecandy as well … hehe! (English translation by Bleu Marine)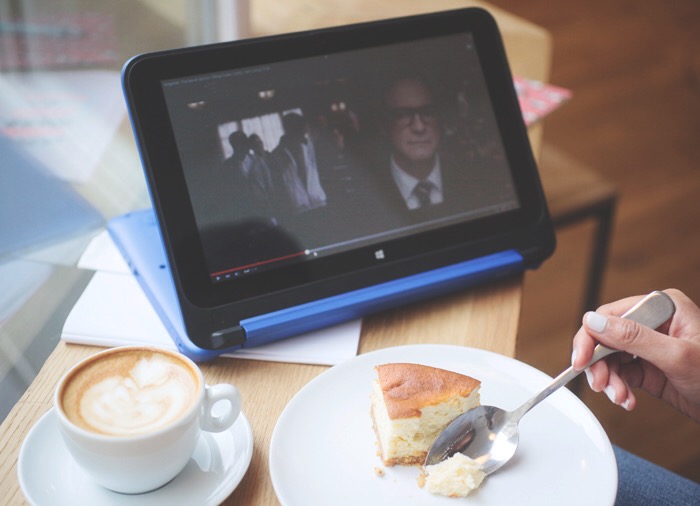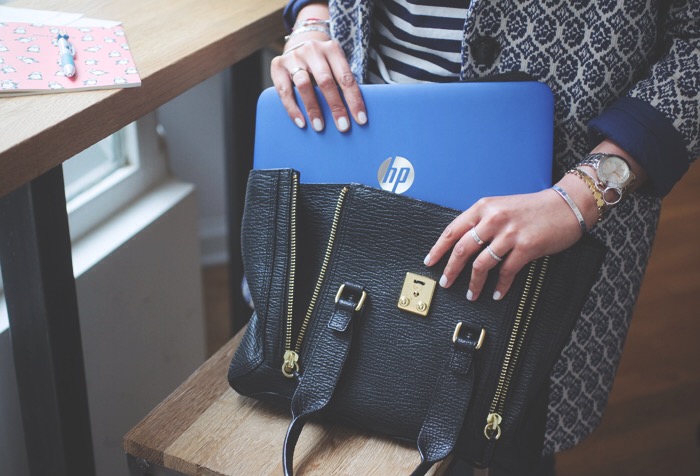 (This post was published in collaboration with HP & Intel®)
Pictures taken at:

HEXAGONE CAFÉ
121 Rue du château
75014 PARIS