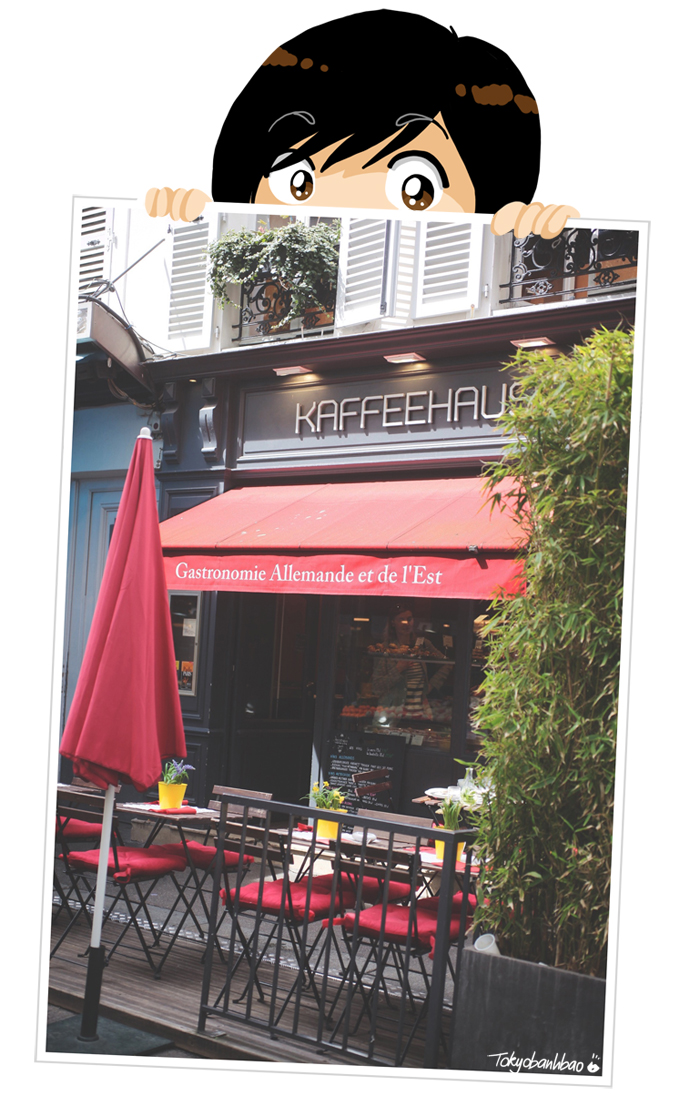 It's been a while since I last gave you a good address for sweet cravings in Paris. But I might be getting a bit more demanding, I need more time to find real little jewels.
The one I am sharing with you today was given to me by a friend who, having only just gotten back from a trip in New-Zealand, met me up for lunch in this German restaurant to tell me about her upcoming getaway to Cinque Terre (if you are looking for logical connections in this sentence, there are none).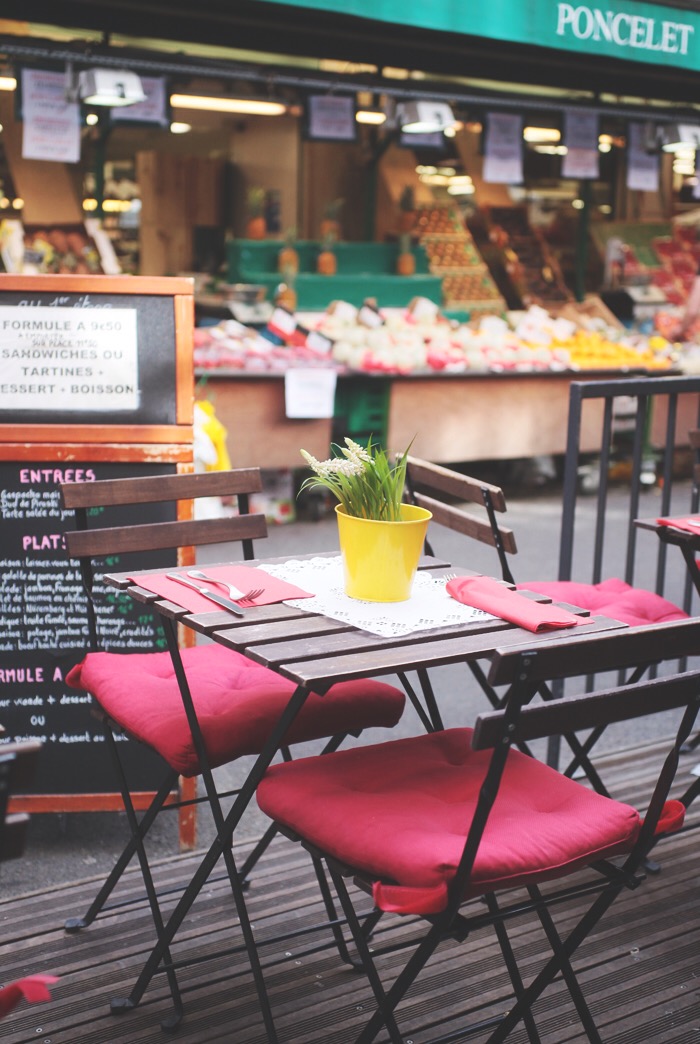 This address is actually a german bakery – pastry shop – tea room, but you can also have lunch during the week, which is what we opted for.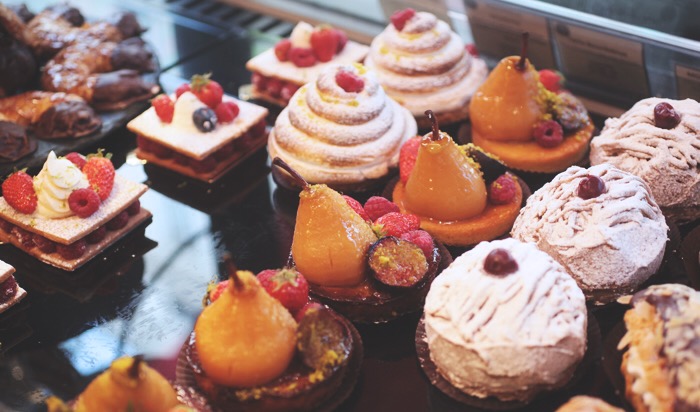 I didn't know this neighborhood at all: this Poncelet street is absolutely charming, with its greengrocers proudly blaring the price of their "oh-so-good-strawberry punnets", its florists with totally instagram-worthy stalls and this shaded terrace – perfect to enjoy the following specialties.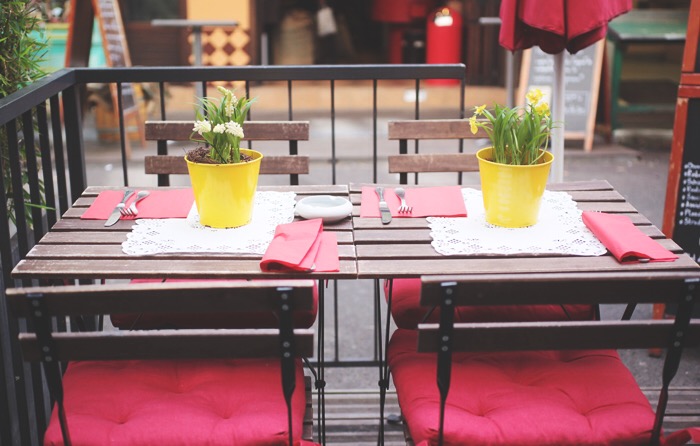 We sat outside, but know that there is a chalet-like upstairs, if you're more the indoorsy type.
The waitress showed us the menu on a blackboard: if my memory serves me right, there was sauerkraut (that I'll probably be testing on a colder day), meat-filled turnovers (same), and salads.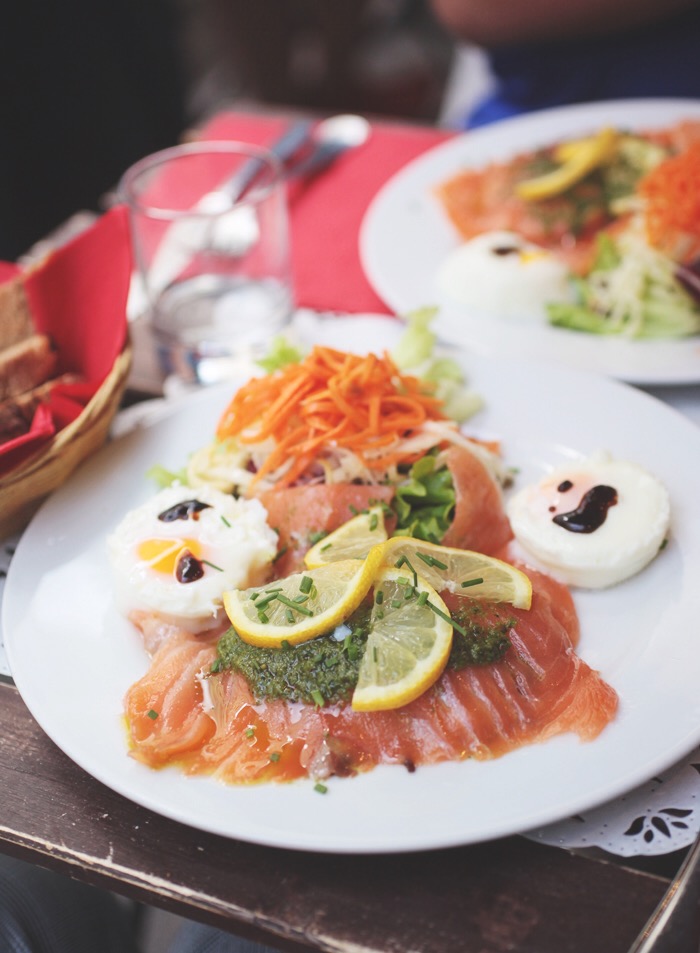 With such fine weather, we chose a salad with smoked salmon and its reibekuchen (or potato pancake, but its not as exotic sounding). This reibekuchen, probably a bit camera-shy, was hidden under the salmon on these pictures, but I can assure you that the whole was very fresh and yummy, with perfectly poached eggs.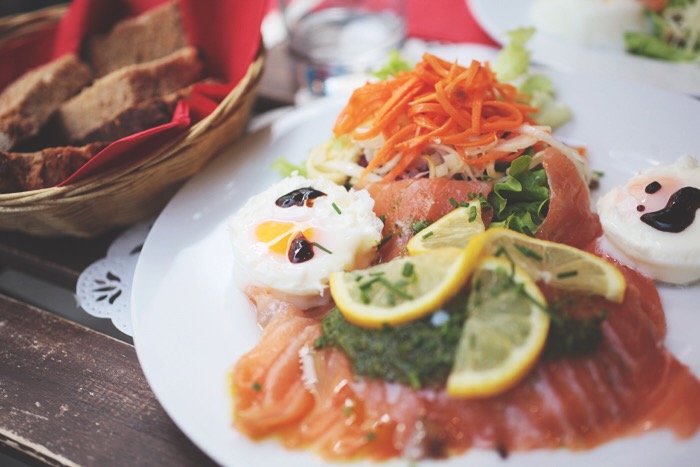 For dessert, we were much less reasonable, for we chose a pastry each … and another one to share.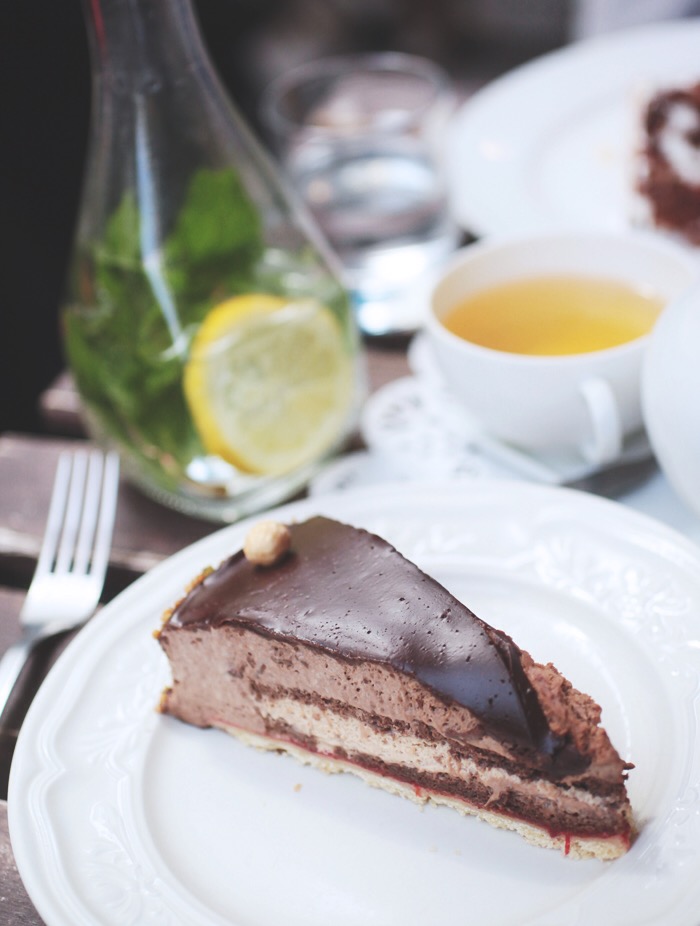 L' Écureuil  (or "squirrel") is delicious, with its layers of light chocolate (and praliné?) cream, raspberry jam and crunchy biscuit base.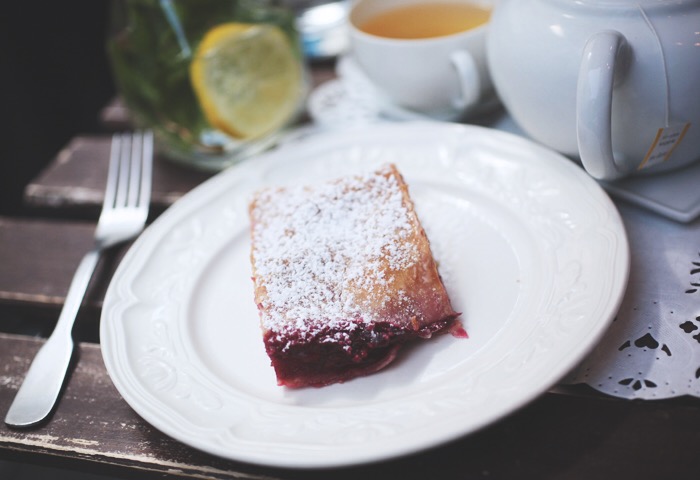 The morello cherry strudel is pretty good too: the filo dough is cripy and the cherry filling is sour-sweet, just as it should be. Perfect for a tea time!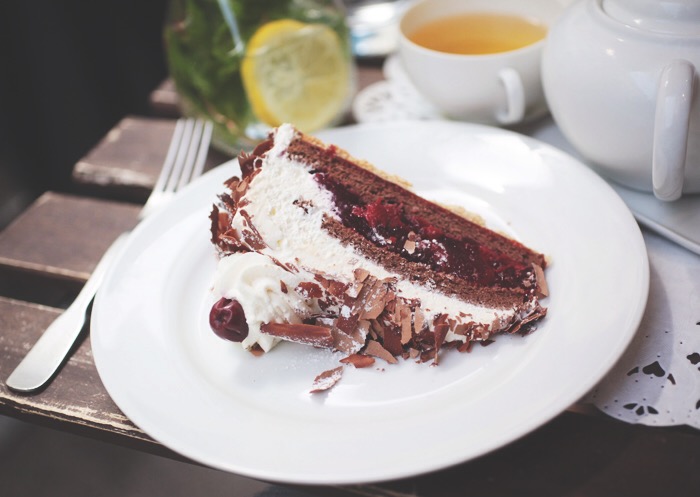 And what to say of the super light yet totally delicious black forest cake!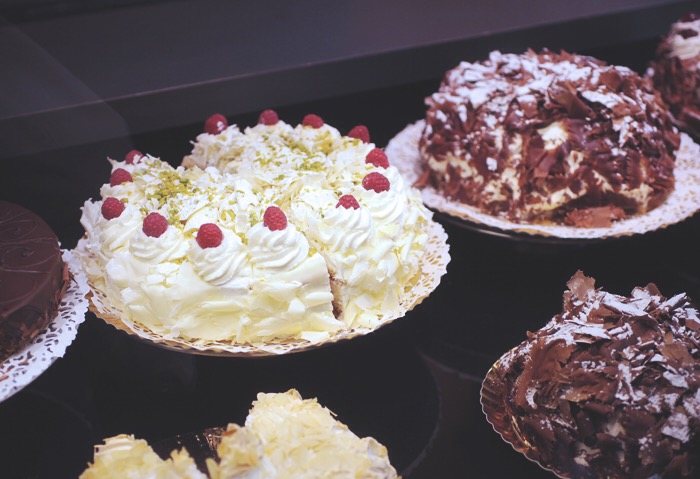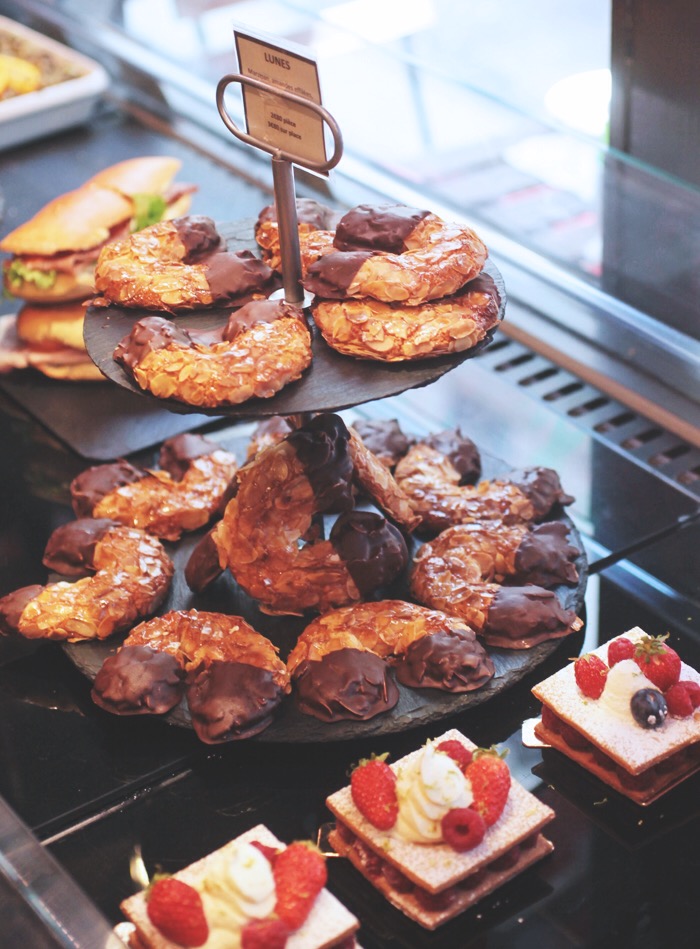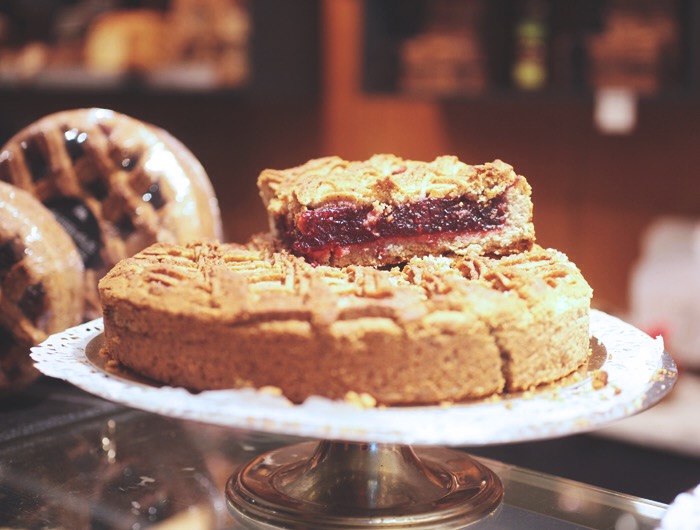 There were so many sweets that I decided to come back the very next weekend, only to find out that you can't have lunch on sundays (it closes at 1pm and only offers pastries that day).
But it is just a minor setback. I'm starting to think about what I'll be eating next time, thanks to the pictures! Guten Appetit! (English translation by Bleu Marine)
KAFFEEHAUS
11, rue Poncelet
75017 PARIS
(Métro Ternes)