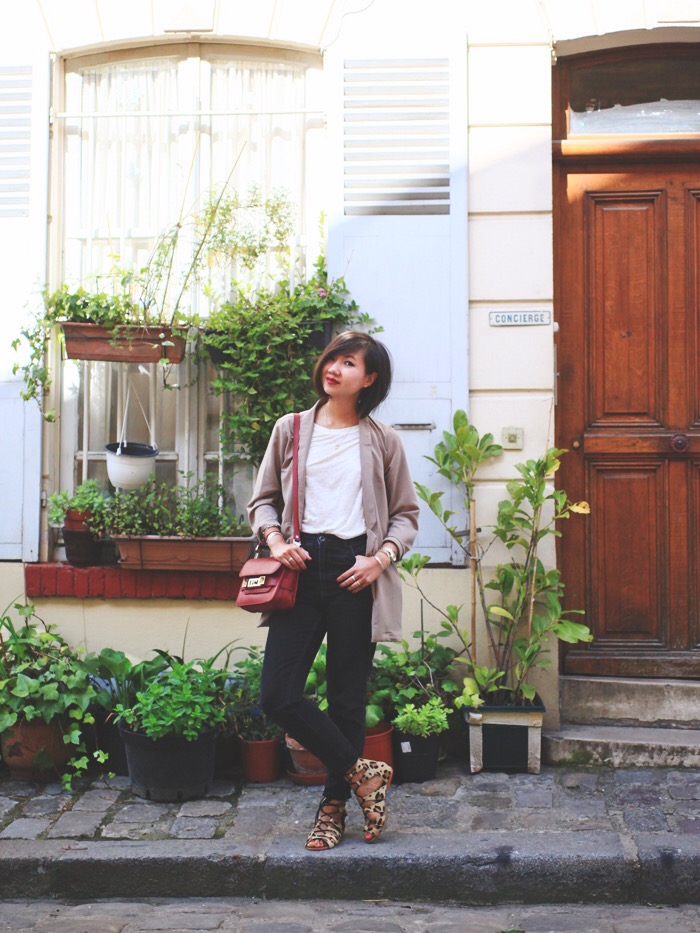 Before getting back to my 3-day guide to Antwerp, here is the outfit I wore last Friday when we decided to visit the Vuitton Foundation with my friends. Some areas were exceptionally closed to public: bad luck!
Therefore, we changed our program: the walk was supposed to be cultural but turned out into a 10-kilometer city walk (but athletic!) (The health iPhone app told us 15 km but I found it hard to believe).
So finally not bad at all because it gave us the opportunity to enjoy the sun and proved that my new leopard sandals were very confortable in spite of the kilometers crossed. Crash-test: succeed!