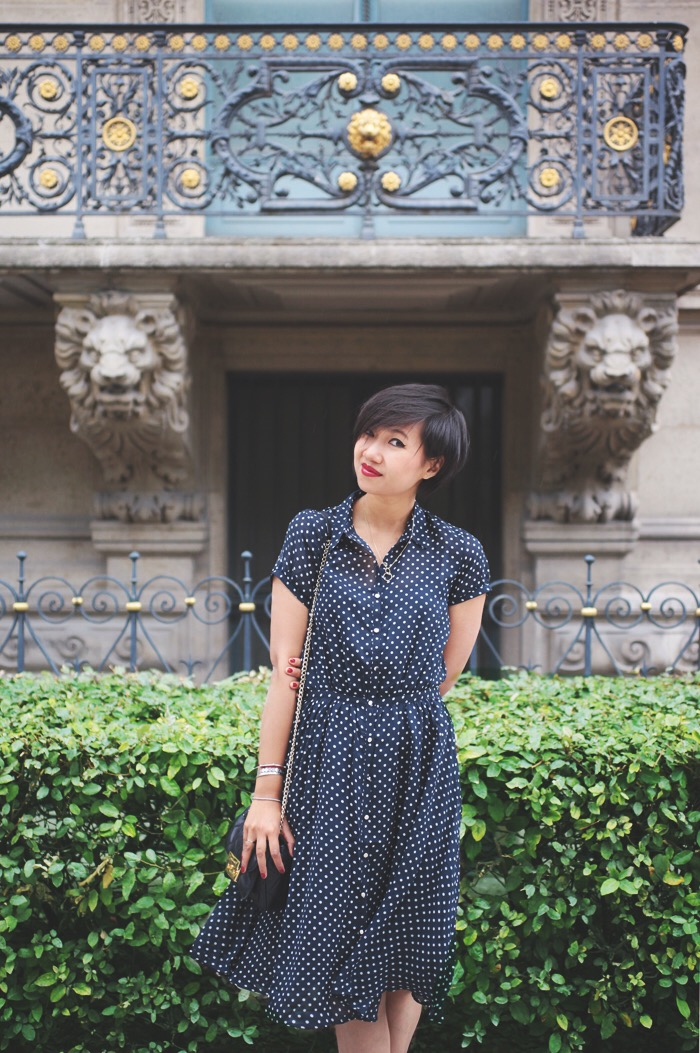 My hair has been relieved of a few inches! I'm happy to be returning to this super-easy hairstyle (not that my bob was all that hard to look after …)
My Momo-mummy and my SO who had been campaigning for a return of the shorter hairstyle are now happy, and I won't be getting any more "when are you cutting your hair?" pleas, as had been the case for the last couple months.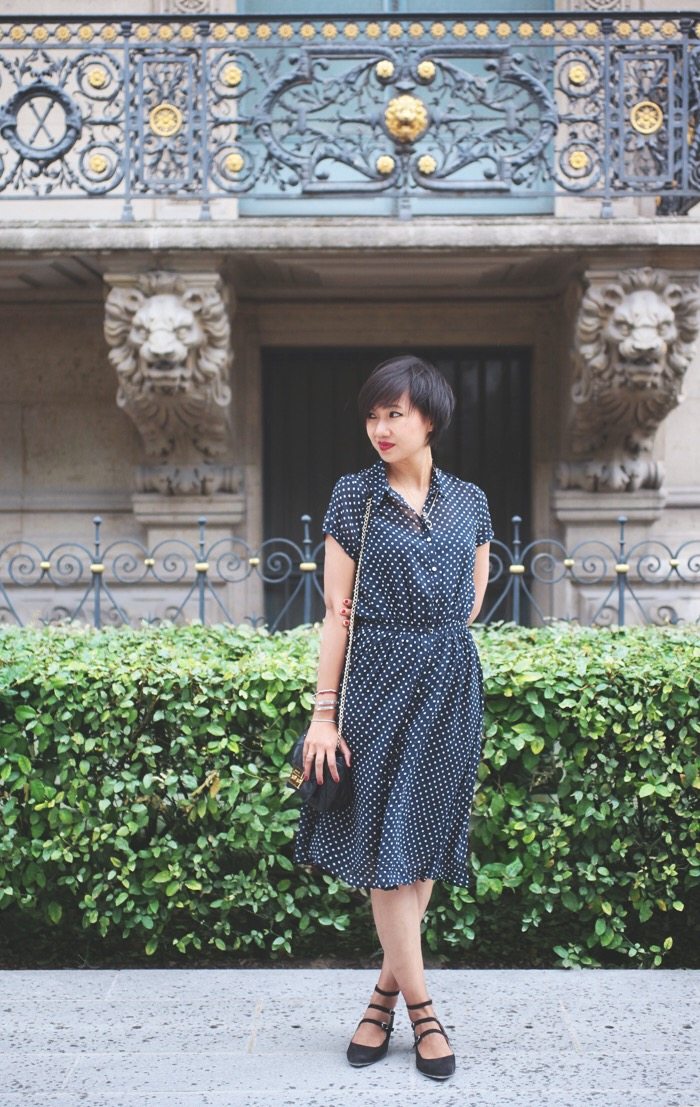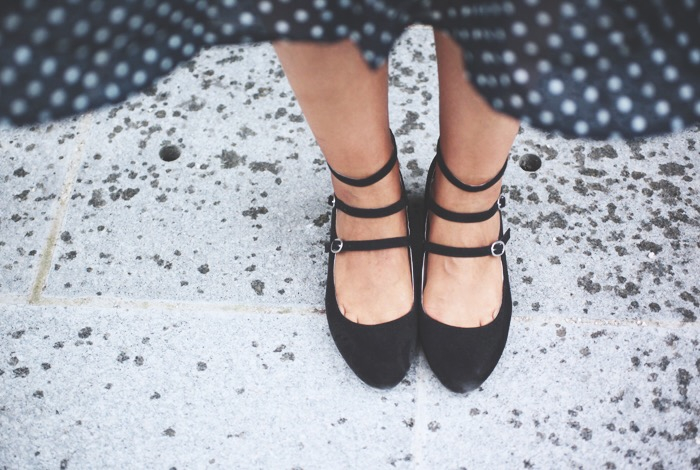 And to celebrate this new haircut, I'm wearing a breezy retro dress, in a more feminine style than what I am generally used to (since I am now constantly channeling my inner -tomboy with my hair, I'm unconsciously balancing it off with my outfit).
Paired with my incredible finds that you saw last time, I find it gives me a very "post-war frenchy look", don't you think? (English translation by Bleu Marine)