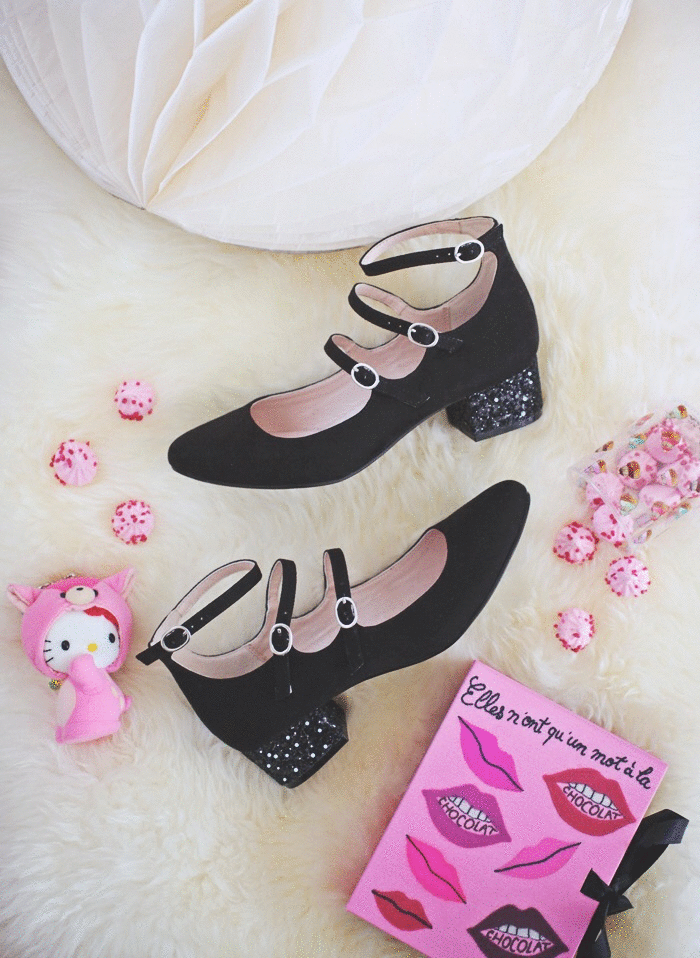 Ballerinas Mademoiselle R
Hello Kitty brought from Nara, Japan (2007)
Meringues Ladurée & Chocolate box Pierre Marcolini x Olympia Le-Tan
I am in a constant pursuit of the feminine AND comfortable shoes… but rarely satisfied.
It is always difficult for me to find shoes comfortable enough to walk in for a long time, and which are also as delicate as my so-loved sneakers. I exclude almost instantly heels higher than 2.4 inches which limits my choice. In short, my endless dilemma haha!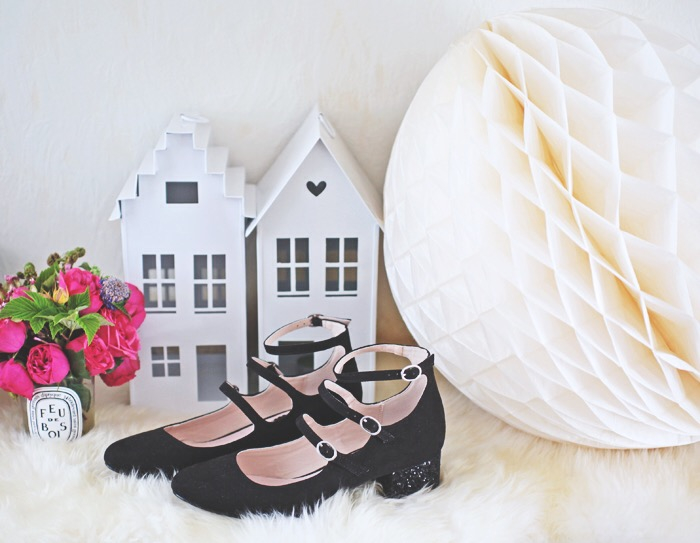 Ballerinas Mademoiselle R
Paper ball Miss Etoile
Houses La Redoute Intérieurs

Nevertheless, when I found this ballerinas with medium heels (hooray!) with a thin bridle a lot alike the Chloé's ones, my hope came back! I walked during a whole afternoon with them without faltering.
You will see them in real situations very soon, but as for now, time for them to be in the limelight: let's give them a round of applause, please!