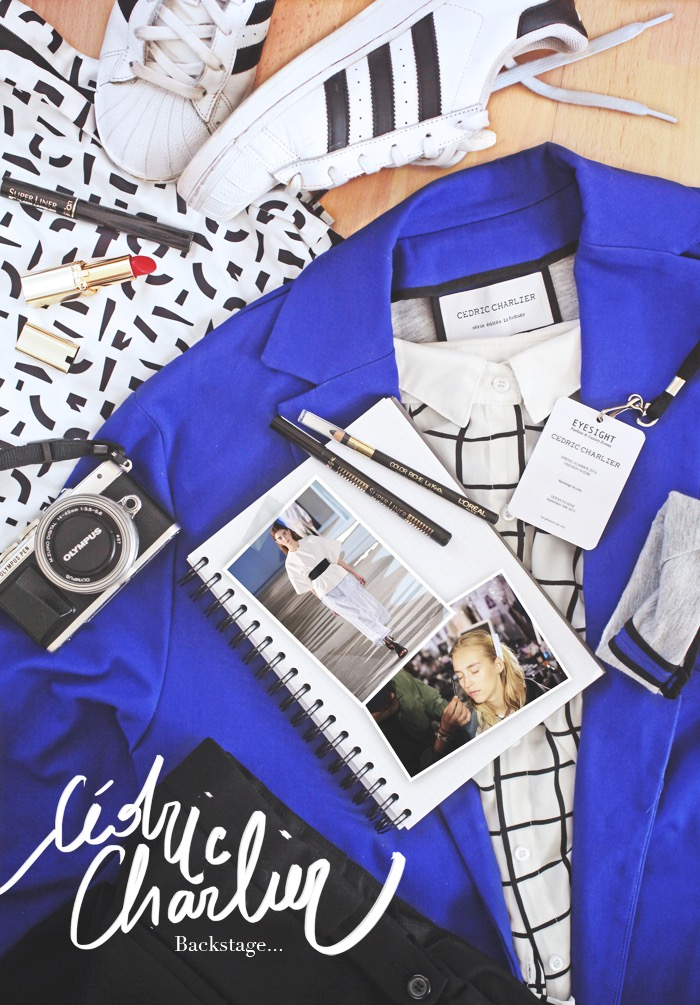 I discovered this belgian designer the same way you probably did, through his collaborations (La Redoute, Petit Bateau …) and I always adhered to the sobriety and graphic quality of his cuts.
Backstage !
So you can imagine how excited I was when I was invited last wednesday to experience his Spring Summer 2016 show backstage at the Docks de la Mode.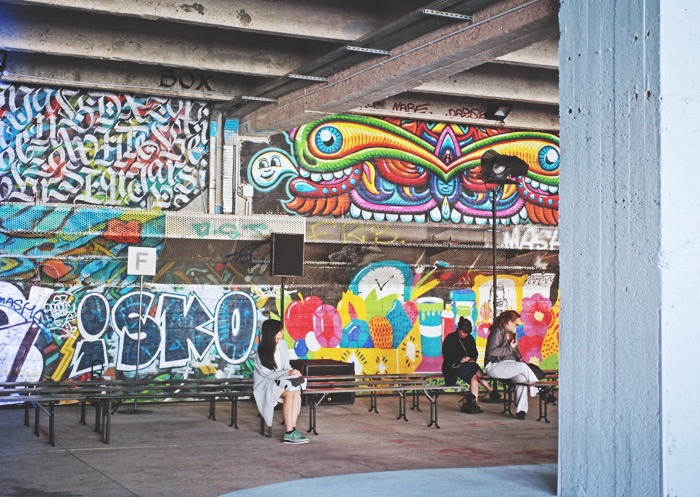 As with any backstage fashion show, it's interesting to feel those pre-show energy vibes, to see the models' patience, the make-up artists' precision and the last touches being made to this or that outfit.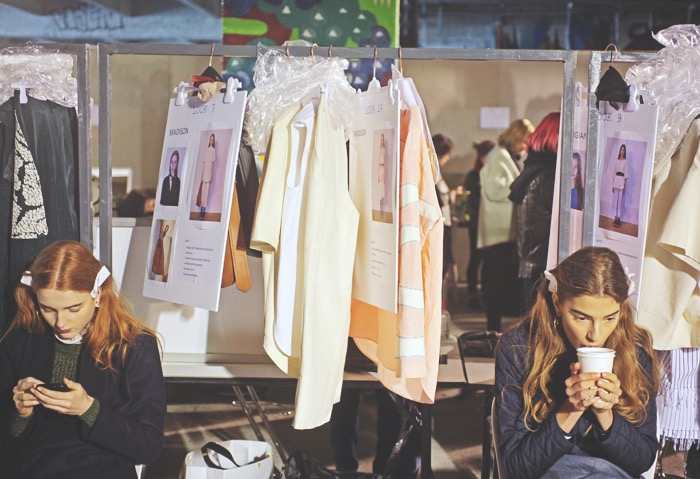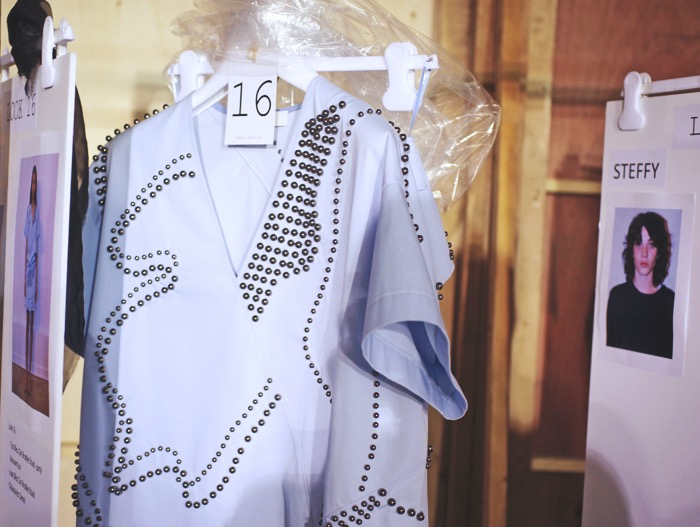 Karim Rahman, the Show Expert make-up artist
I especially got very specific information regarding the make-up guidelines for this show. A big thanks to Karim Rahman (L'Oréal Paris expert make-up artist since 2010) for his kindness and availability.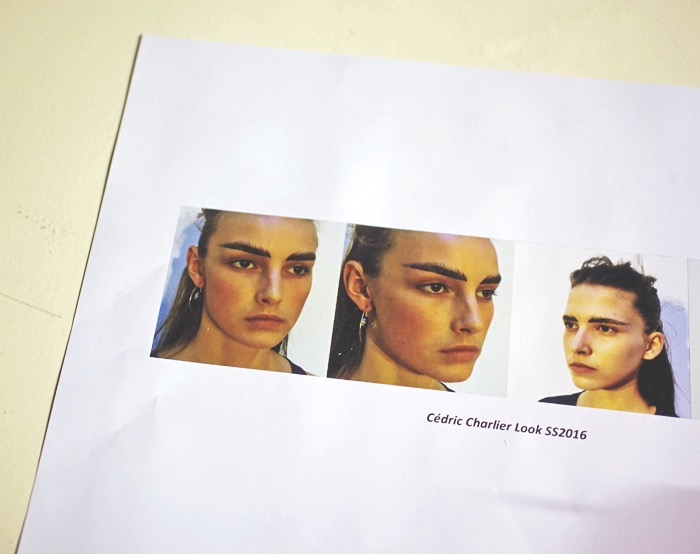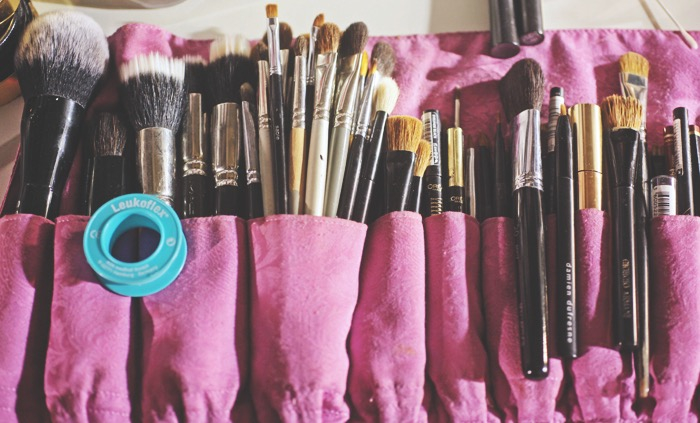 This year was all about the brow, which was meant to be graphic and poetic.
His ingenious technique is to place a piece of tape at the base of the brow and delicately trace a dashed line with an eyeliner. When you remove the tape you get a perfectly clean line!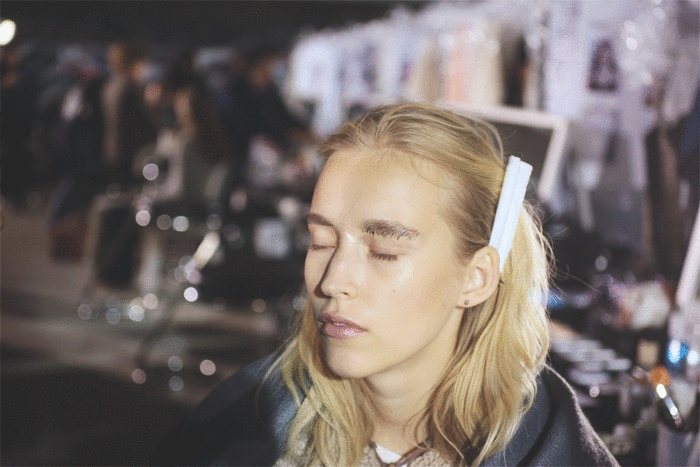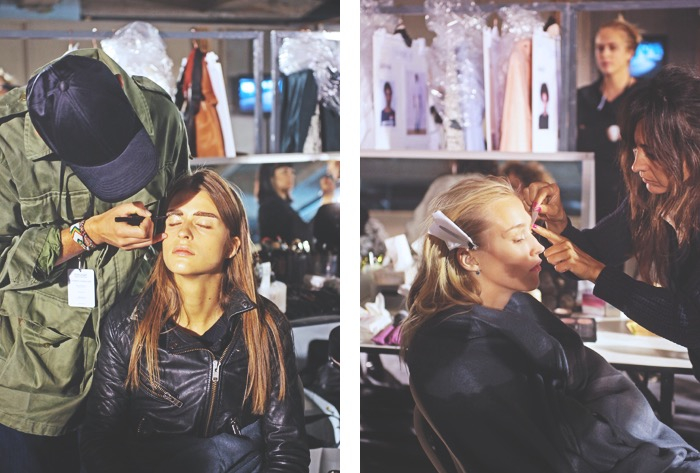 The rest of the face is meant to stay very simple, no mascara ("I didn't want to create anything girly" said Karim) nude foundation, and pinkish-beige lips.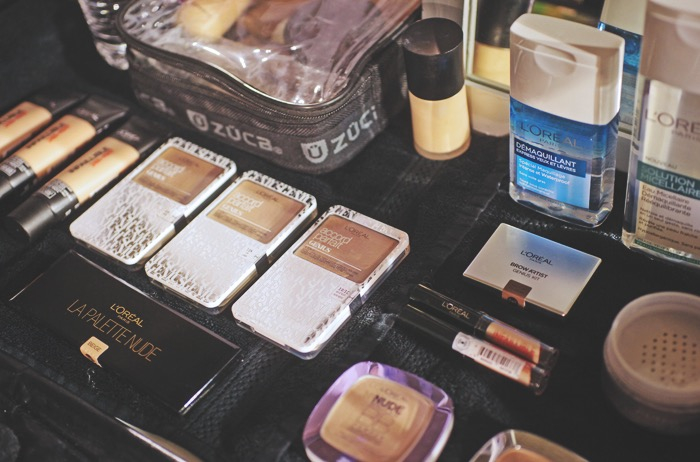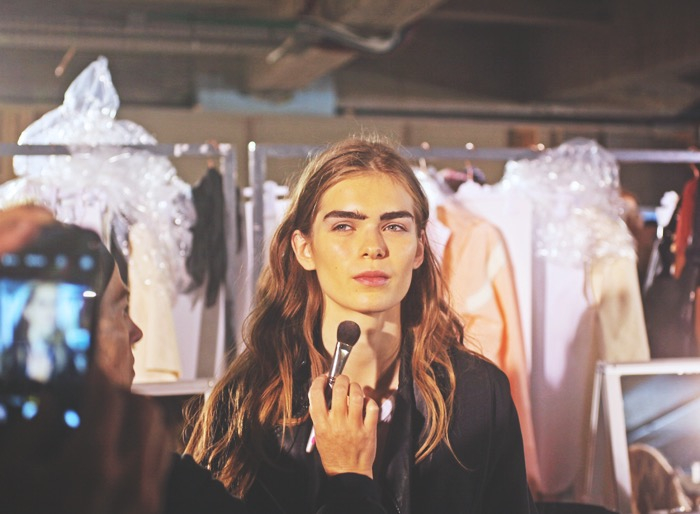 The Cédric Charlier Spring-summer 2016 collection
The make-up blended perfectly with the collection's blush pinks, baby blue and deep greens. There were also a few soft prints and a general sense of lightness that contrasted with massive gladiator sandals.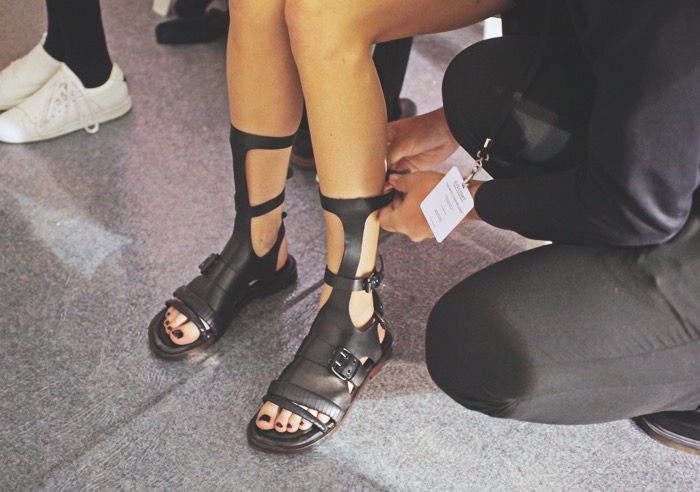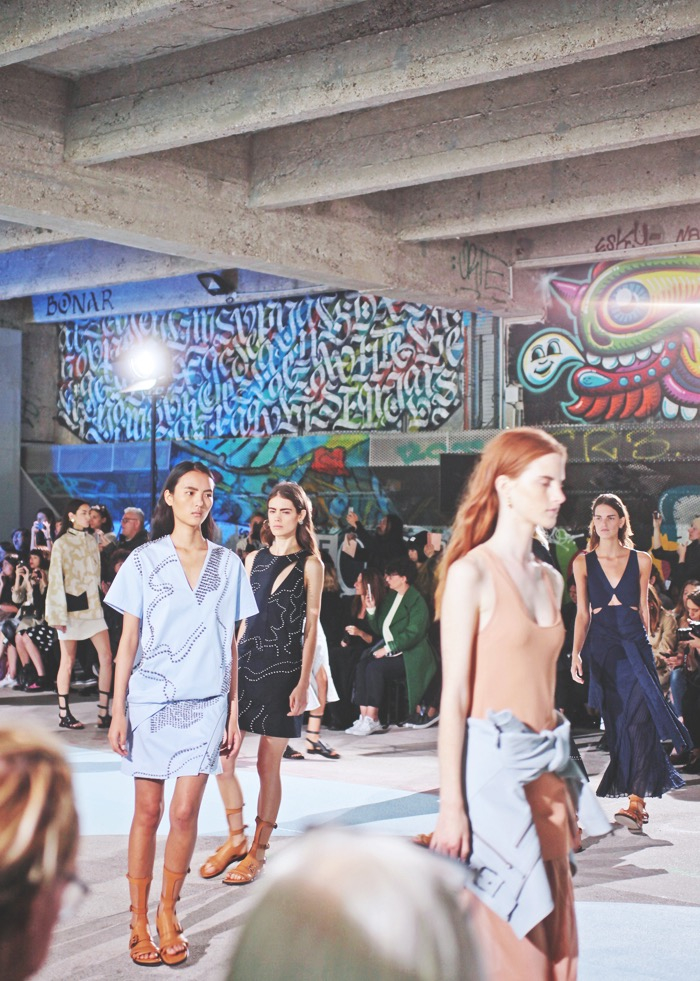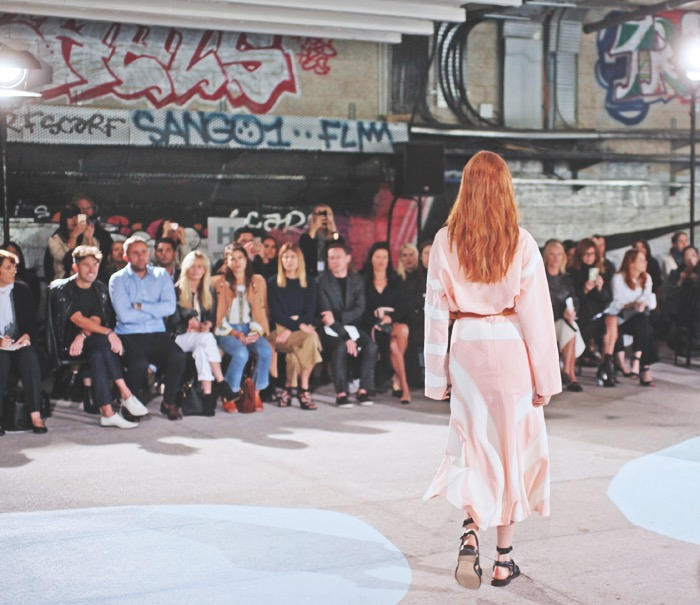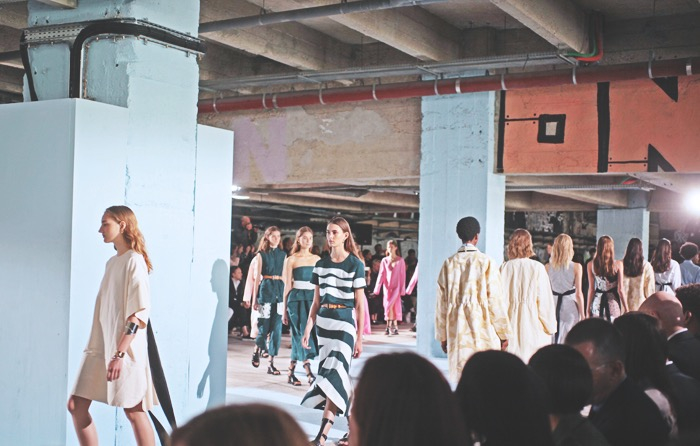 I loved the silhouettes with large pants/skirts and a shirt tied at the waist in japanese style. Inspiration and talent at their best. (English translation by Marine)
PS: Thank you Mélanie and L'Oréal Paris for allowing me to experience this inspiring fashion show up close (and thanks Marie for the photo with Karim)

Photo credits ©Tokyobanhbao (except the catwalk photo on the first picture ©Vogue.com)