This post answers directly JulyToSeptember's comment in my last article who was worried to not be very manual and asked me how to tie her bandana around her neck.
« SOS bandana assistance » Hello ! Therefore I decided to show my 2 favorite ways to tie it. You will most probably find on the Internet others articles talking about it and the 1001 ways to tie a bandana in a more spectacular way but these two ways of doing remain classic.I thought it would be a good idea to show you the method with a GIF.
The DIY professionals will probably find it useless but anyway, if it can help!
Classic
Around the neck, the most common way I knot it. Before knowing this « technique », I was only rolling the bandana before knotting it, so I was looking like a boyscout. So to give it a « rectangle » shape has its importance.
Cowboy
I use this version when I want my style to be cooler instead of being a bit gaudy. Once it's knotted around the neck, you may try to make it a bit softer and loose by pulling and adjusting all the sides. (English translation by Quiterie)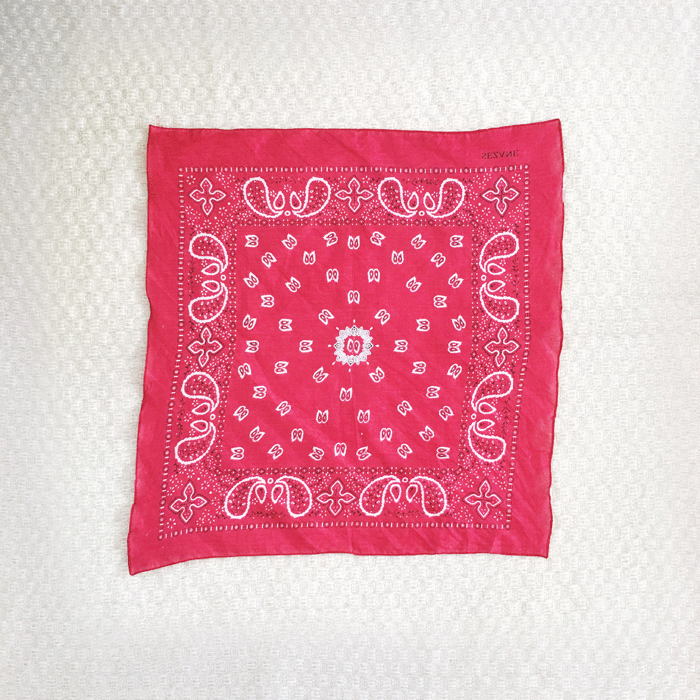 Bandana Sézane