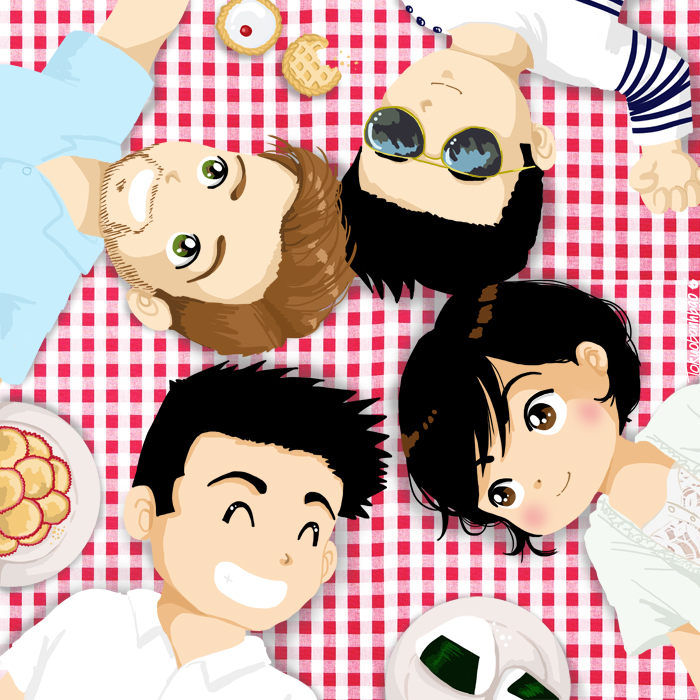 I'm not yet again going to tell you that summer is coming to an end (since it is theoretically only over in September), but let's say that the time for picnics, barbecues &co out in the open is ending…..so sad!
Before the "Back to school" trend hits us hard, I'll tell you about a really fun picnic near the Daumesnil lake on a sunny sunday in June: food was asian-french with a hint of british here and there.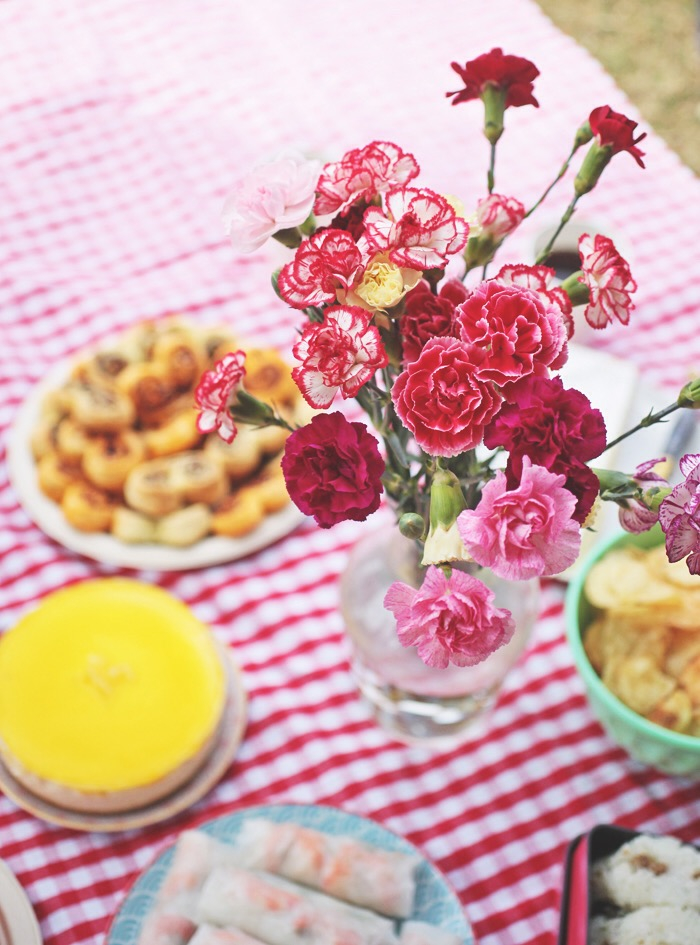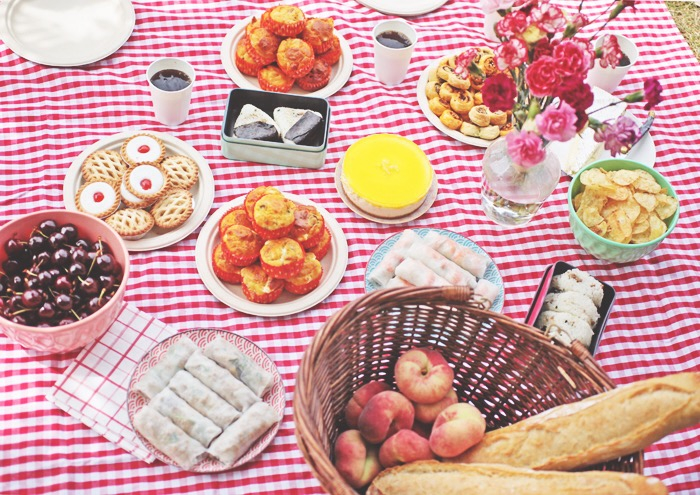 On the menu…
Minced pork onigiris that I made myself, springrolls with shrimp and minced pork (no leftovers from my onigiris!) made by my SO and savoury chorizo-emmental muffins (+others with feta and olives) as well as tapenade puffs made by my friends Lionel and Sylvain.
Cheese and a couple desserts from Marks&Spencer (Lemon cheesecake and other british sweets), and seasonal fruit.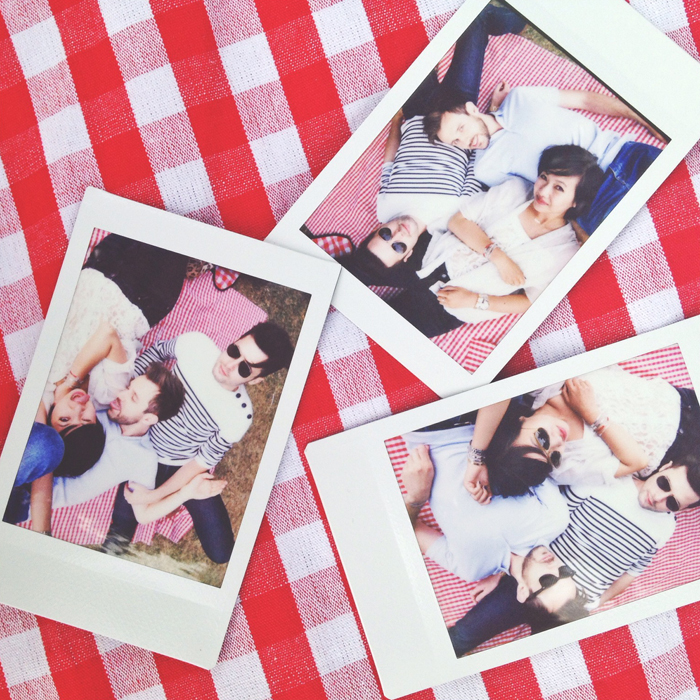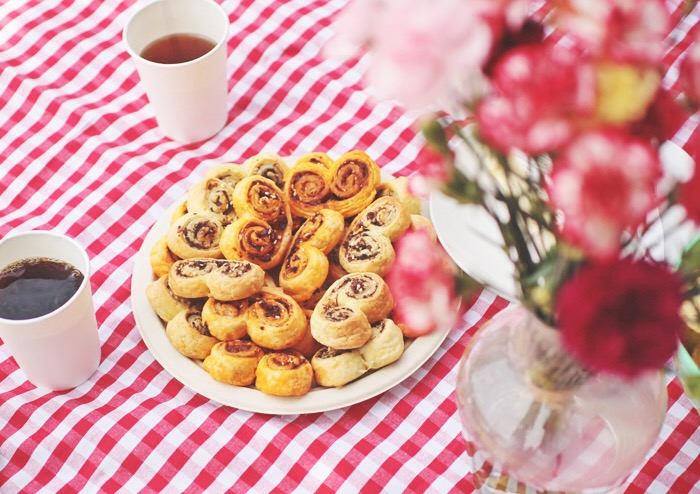 Before I share my onigiri and springroll recipe (sometime in autumn or winter), my friends Lionel and Sylvain agreed to give me their muffin recipe, so here it is, along with a couple pictures of this delicious summer-time moment with friends.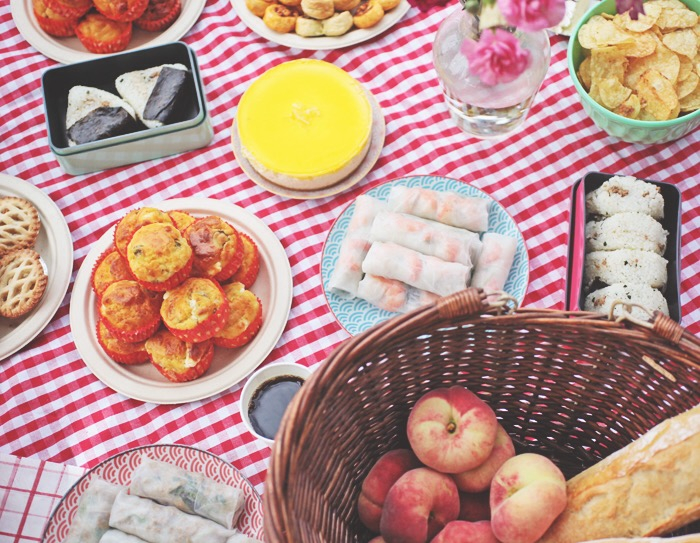 Savoury chorizo-emmental muffins (by Lionel & Sylvain)
Ingrédients:
(for about 20 muffins)
– 200g of flour
– 1 packet of baking powder
– 4 eggs
– 70 ml of oil
– 125 ml of milk
– 100g of grated emmental
– Salt and pepper to taste
– Cubes of chorizo
– Sun-dried tomatoes (remove the oil with paper towels first)
Recipe:
1/ Mix flour and baking powder before incorporating eggs, milk and oil
2/ Add the emmental, salt and pepper
3/ Add the chorizo and sun-dried tomatoes (you can actually choose your garnish depending on what's left in your fridge!)
4/ Pour the mix into individual muffin molds and bake for 40 minutes in you oven, set at 180°C.
Bon appétit! … and with some luck, we might still be able to use our picnic gear until september, who knows? (English translation by Bleu Marine)