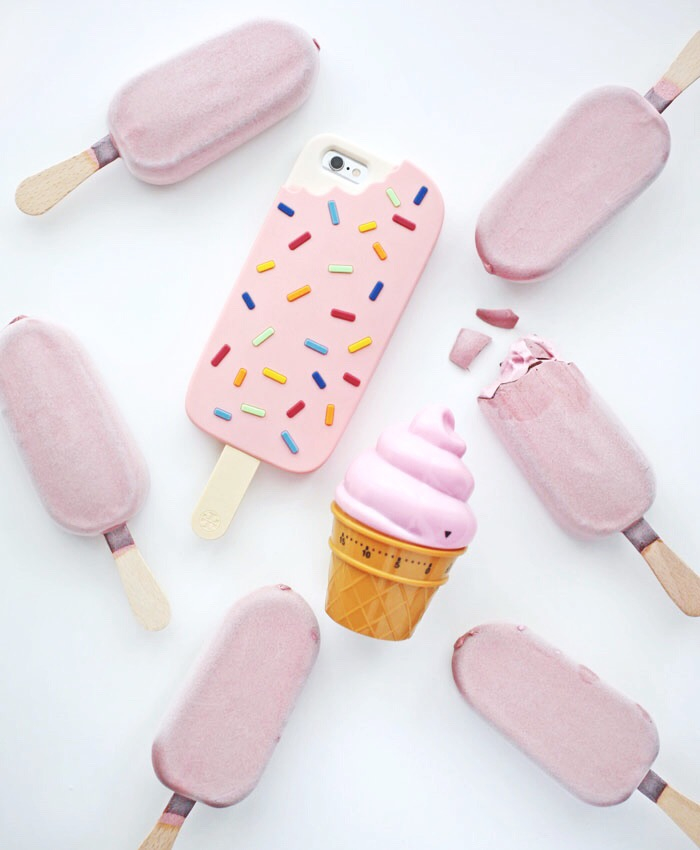 To change our minds from this autumn weather, here are my latest findings, which I hope will warm up a bit the ambiance.
As you know, I love offbeat objects and accessories, and I recently couldn't resist to buy this iPhone case which might be a bit difficult to hide.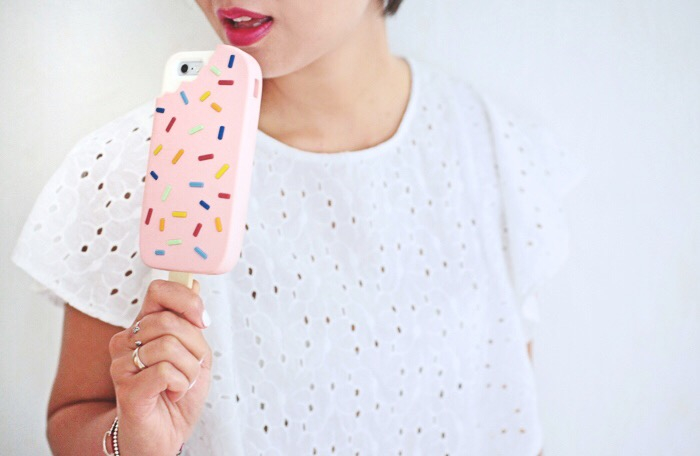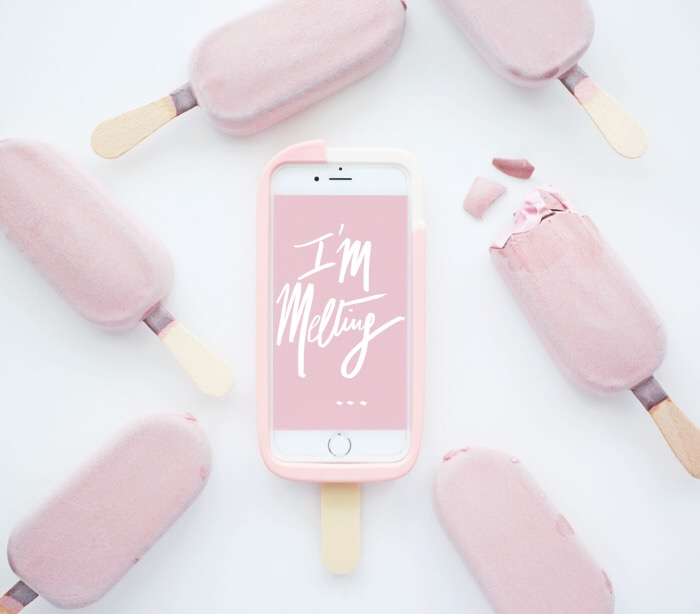 Iphone case Tory Burch
You must be confident enough to have an ice cream stuck to your hear while answering a call or ready to draw a ice cream wooden stick to send out a text message but except its crippling effects in society, this case is really awesome, isn't it?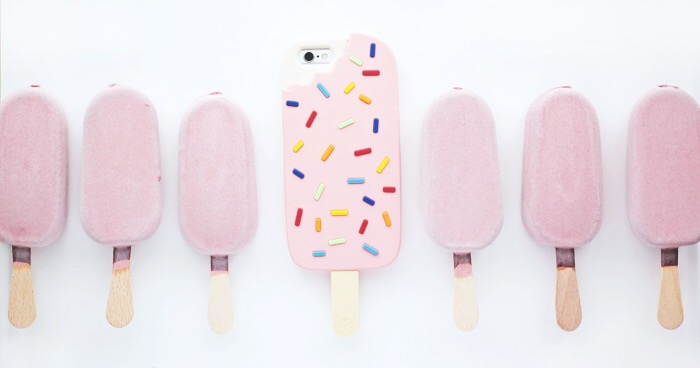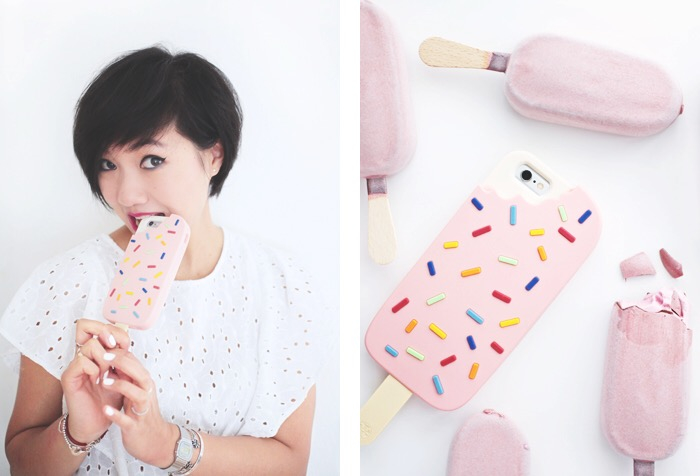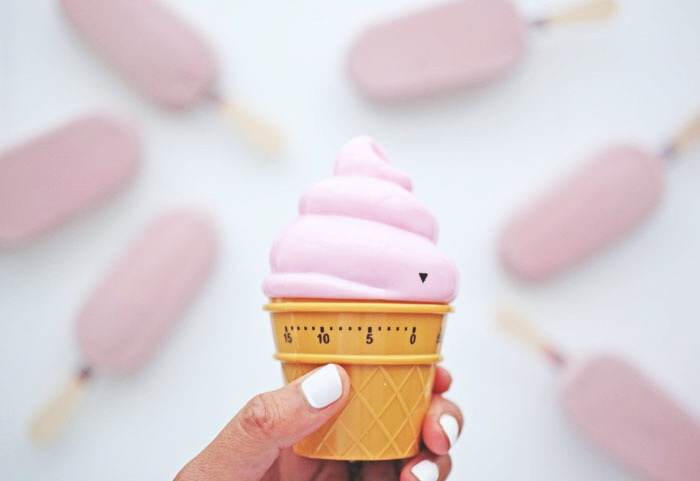 Cooking timer Rice
Blouse Soft Grey (25% off)
Nailpolish Color Riche à l'huile "112 Blanc de Lune" L'Oréal Paris
I also found this ice cream cone cooking timer to perfectly cook your soft-boiled eggs. Cherry on top of the cake (and top of the ice cream), these two findings are 100% bikini-friendly: Calorie free ! (English translation by Quiterie)