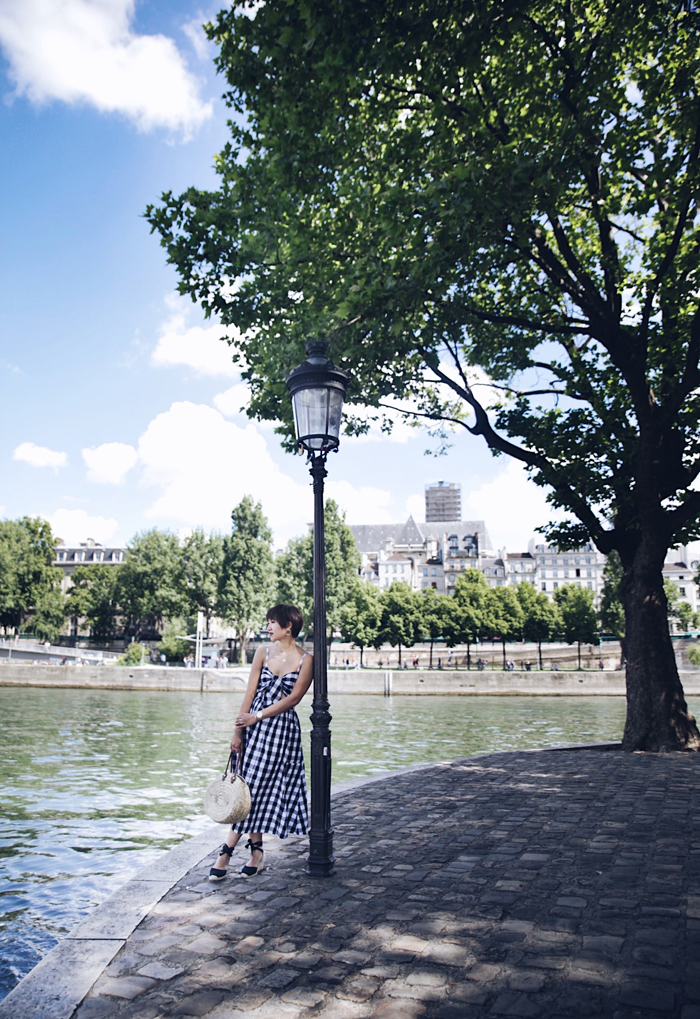 The weather forecast is pretty nice for this coming week. The best opportunity to put on our dresses. I've barely worn any skirt or dress since last summer. It hasn't really bothered me as I've always prefered masculine wardrobe… but it feels good to shake up habits a bit..
Especially with this dress with huge Gingham print, super easy to wear, which only shows what should be seen and hides what should be hidden.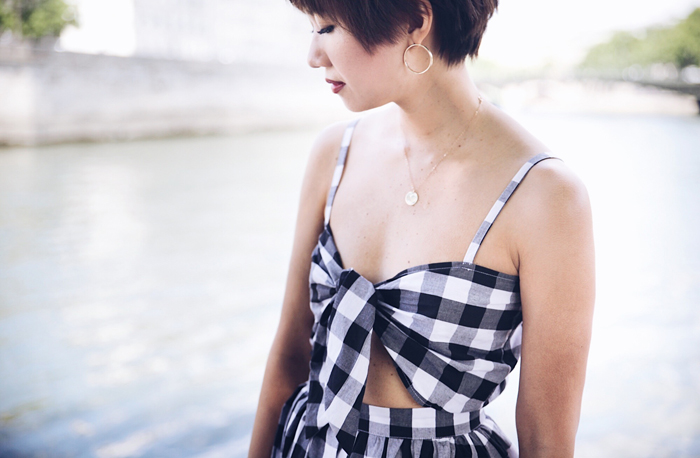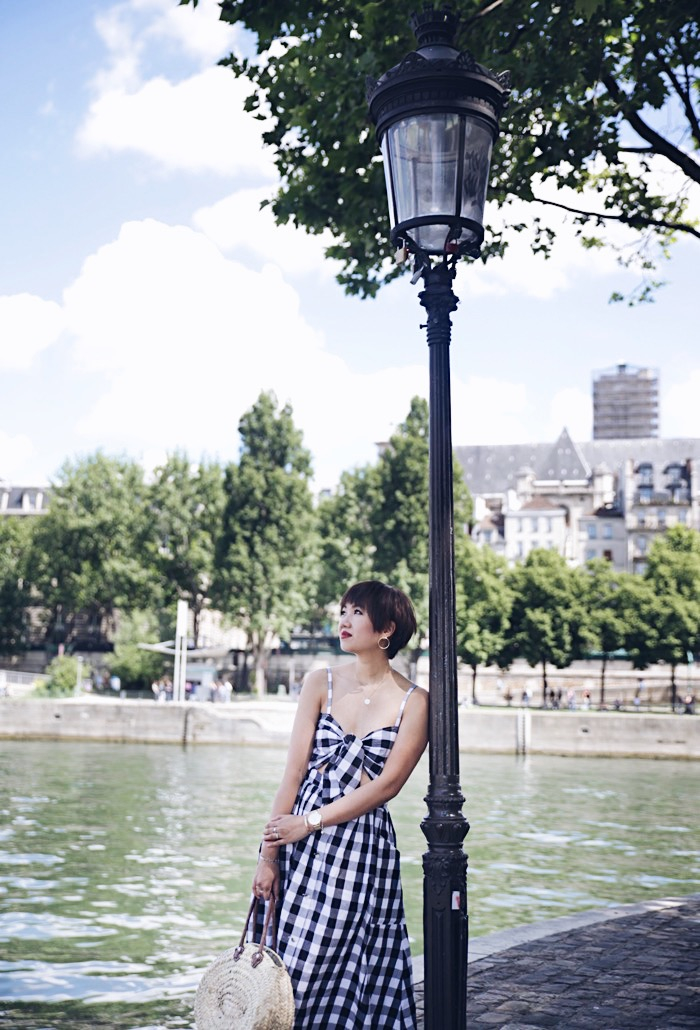 I am also planning to wear it as a skirt by tucking the bustier inside (Iwill show you the result soon if you can't visualise my transformation technique).
Meanwhile, have a beautiful week and enjoy the sun! (English translation by Quiterie)